A much smaller and more compact dual-lens camera with a multitude of features and creative possibilities, the Insta360 ONE R will revolutionize how you create media.
---

---
Camera technology has come a long way and unless you've been living under a rock you may have noticed a surge of amazing footage on social media being captured in an enigmatic fluid and beautiful way. The new age of beautifully crisp and dynamic HDR 360 camera footage available in the palm of your hand has arrived – the Insta360 ONE R.
Last year Insta360 revealed their One X 360º camera which was quite amazing but still had a few minor issues. This year Insta360 upped the ante and released the Insta360 ONE R — a much smaller and more compact dual-lens camera with a multitude of features and creative possibilities. This camera has revolutionized how you will create media. I've personally mounted mine onto my bike and taken it to the track allowing me to create a much more immersive and dynamic experience for my viewers!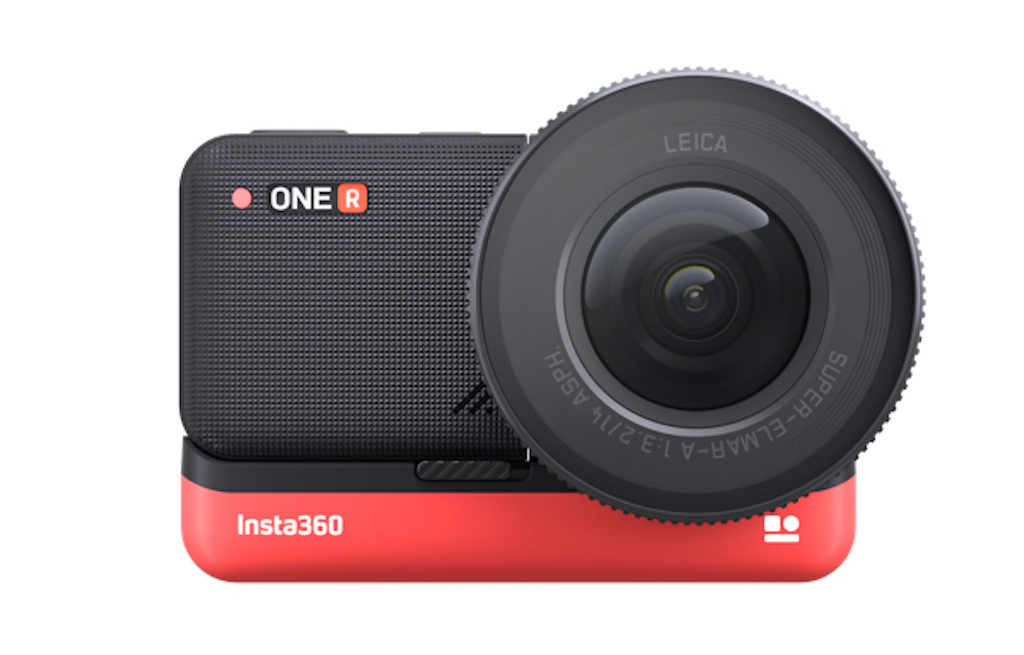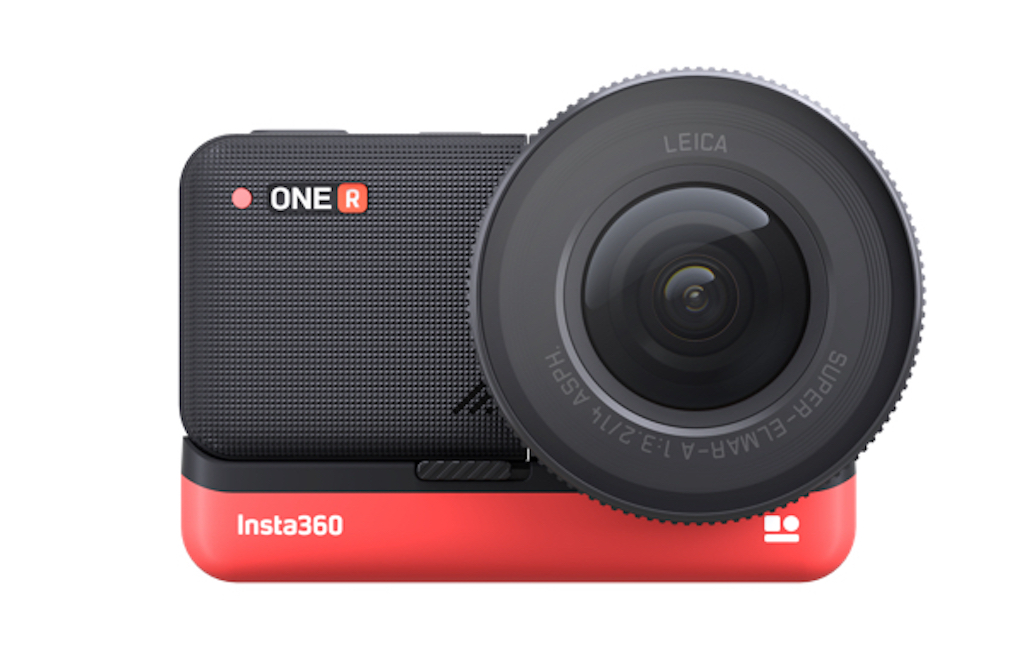 For starters, you can now record up to 5.7K 360º with Insta360's amazing FlowState stabilization technology. I was very pleasantly surprised how well the stabilization works — I mounted the camera to the front end of my motorcycle on an extension arm. While watching it shake relentlessly at triple digits, the footage came out perfectly smooth. Recording features vary from 24fps to 100fps and as large as 5760×2880. There are 4 video options to choose from: Standard, HDR, Time Lapse and Bullet Time video; all of these offer unique editing options and possibilities.
The camera itself is waterproof up to 5m which I haven't tested personally. However, I have gotten caught in the rain a few times. If you are planning on using the One R for any motorsports activities I highly recommend getting yourself the Rugged Lens Protection case which is extremely light and minimal but offers excellent protection against road debris.
The possibilities are truly endless with what you can do in post-production and the ease with which it can be done. Initially, it may be a little overwhelming to get the hang of editing. But Insta360 does a great job with their online tutorials and constantly puts out new ideas and editing features to spark creative flow and support. Editing happens on your phone while blue tooth connected using the Insta360 App. It's very intuitive and pretty easy to quickly grasp how to edit your keyframes and where to maneuver the focus point when creating your footage.
Built-in features include Auto Frame, Hyperlapse, Point to Track, and Slow Motion which can add a great dynamic to your videos with ease. One very cool feature I want to elaborate on is the Point to Track: You can select your subject with a tap or a voice command when shooting in 360. The Insta360 ONE R's AI-powered tracking algorithm keeps it locked in center-frame. Even when obstacles break your line of sight, Deep Track picks up the shot as soon as your subject reappears. Also, everything is recorded as if it's on an invisible selfie stick which gives the effect of the camera "flying" and following you depending on where it's mounted.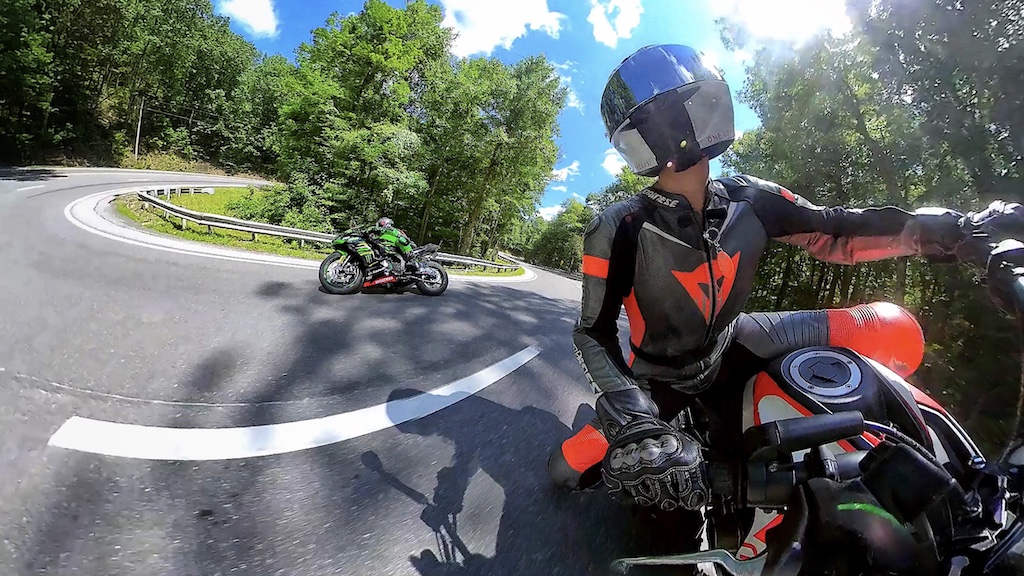 Let's talk about quality. Both the physical camera housing and footage quality of the One R surpasses its predecessor. It's a lot easier to navigate the in-camera menus and doesn't error out like the previous version. The footage is somehow clearer and the colors are brilliant. Not to mention you can tweak that even more in the editing app. The Dual-Lens 360 Mod raises the bar with Super 5.7K resolution, leveraging H.265 encoding, advanced image processing and an AI-powered finishing algorithm to preserve detail and make your footage pop. Sound is pretty decent too. This is something that many cameras struggle with. But I've had great success with getting a rather accurate sound in my videos without the constant hissing of obnoxious wind noise.
One last thing I'd like to touch on is the battery life of the Insta360 ONE R. You're looking at about 70 minutes of video record time. It's not a lot however it's understandable considering you are running a much more sophisticated system. I would suggest investing in a backup battery.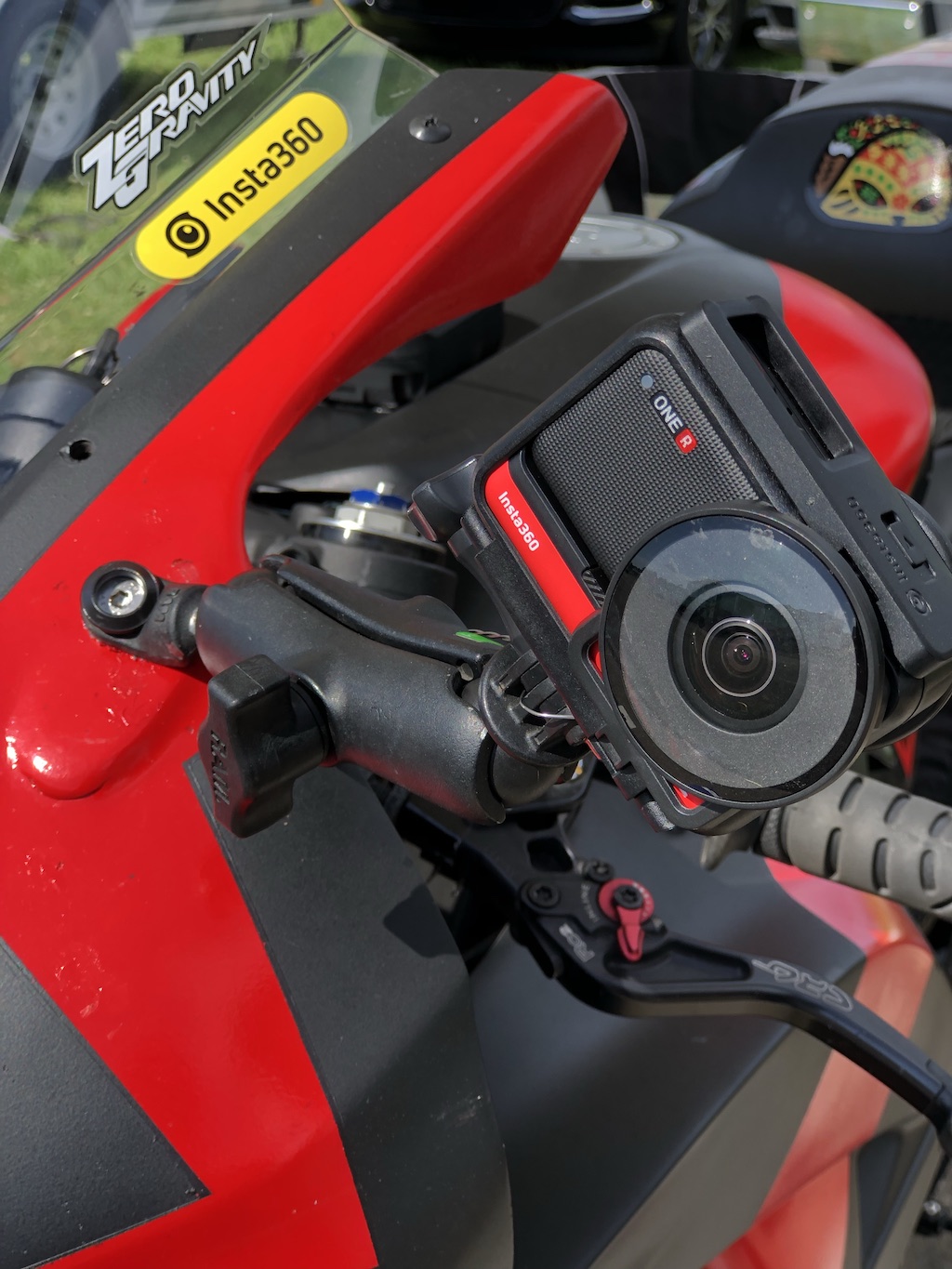 This is such a versatile and creative piece of equipment I can't even begin to tell you how much fun it's been having one. If you're a vlogger, digital media creator or simply want to create exciting and highly creative quality videos, then this is the camera for you. The possibilities are simply limitless on what you can create with ease!
Prices: $299.99 – $789.96
Contact: www.insta360.com
If you would like to have your product considered for a NEW ISH spotlight, please email: info@sportbikesincmag.com.
Images: Anna Rigby
---