The Insta360 ONE X2 has become a vital component of my action camera equipment and it should be part of yours. Here's why…
360 action cameras are becoming more commonplace. As motorcyclists, capturing footage of our rides, track days, races, etc… are often just as important as the ride, itself. For clarity, nothing should be as important as the ride. But the ability to capture the thrill and excitement of the journey in this social media and youtube engaged culture is essential. The Insta360 ONE X2 camera not only makes capturing 360 footage possible… It makes it easy.
Before I began using the ONE X2, the Insta360 ONE R was my go-to setup for grabbing both 360 and 4k footage. It is compact yet powerful and was simple to mount anywhere on the bike and/or my helmet. All in all, it is a great unit that allowed me to produce amazing content as a social media creator and as a moto-journalist. And then came the Insta360 ONE X2.
I do not consider the Insta360 ONE X2 as a replacement camera for the ONE R. It serves as a companion to it and a valuable member of my action camera kit.
There are a number of notable differences between the cams (size, shape, interface, resolution and angle specs, etc), but that's what makes them great when used in tandem or individually.
The rectangular ONE X2 measures 1.82 x 4.45 x 1.17 inches, which is not ideal for use as a helmet cam. So my smaller ONE R has become my dedicated helmet rig. The ONE X2 handles everything else.
Beyond the test bikes that I ride at various launches and press events, my personal fleet of bikes includes both cruisers and sportbikes. The functionality and versatility of the Insta360 ONE X2 make for hassle-free filming regardless of my rides. Using the assortment of available accessories that include various mounting options and invisible selfie sticks, it's more than possible to become a one rider film crew.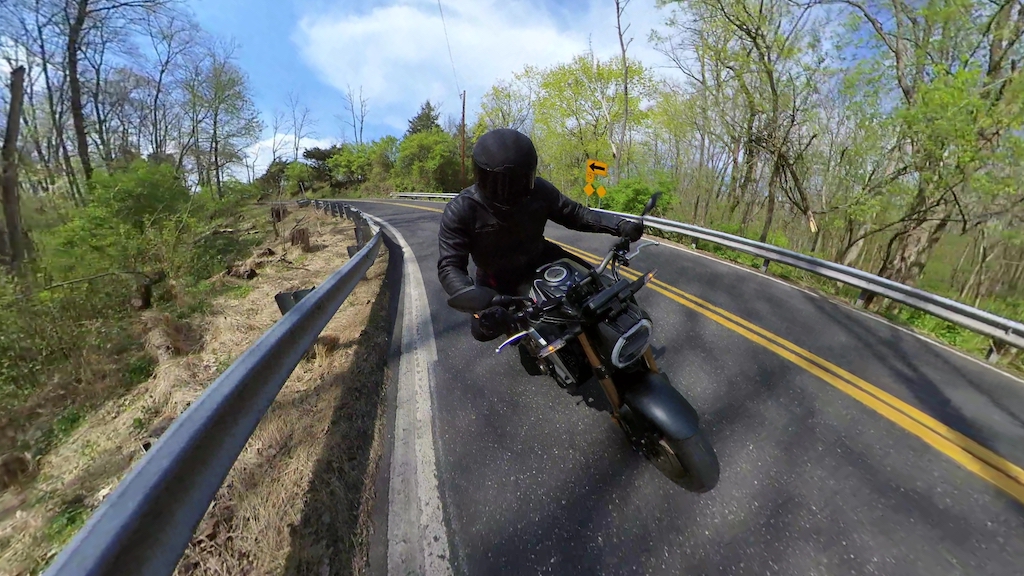 On my cruiser, my mounting preferences employ the heavy-duty claw and double ball mount, attaching the ONE X2 to my bike's exposed frame or handlebars. On my sportbikes, I've opted to use adhesive mounts, connecting the cam to the windscreen and to the tank of my dedicated track bike. I'm still experimenting with placement for more exhilarating content.
I often will have the Insta360 ONE X2 mounted in a position as I make several passes on my favorite bits of road, then remount the cam in a different location on the bike and continue on the same roads to get a different point o view. The result is amazing as the finished cuts look as if I have a film crew riding beside me capturing my every move.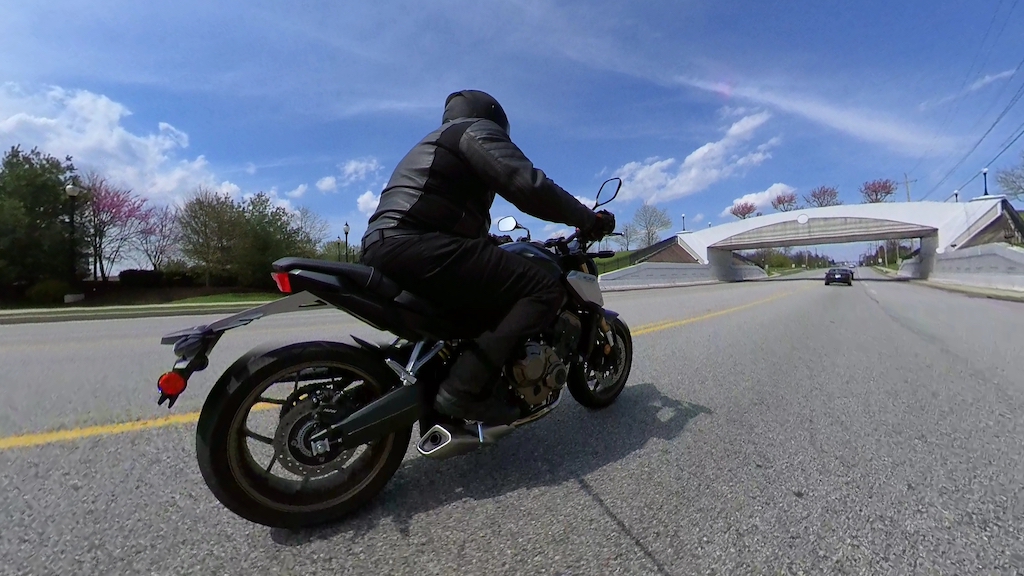 Battery life is impressive. I've noted that I still have power after a 3-hour ride with constant filming. That's a proper bump in battery performance when compared to the ONE R and appreciated as the ONE X2 does not have an external battery backup or swappable battery unit like the ONE R.
Then there is the editing software, Insta360 Studio. Sure, you can use more advanced film editing software like Adobe Premiere, but Studio makes it straightforward to edit your footage from the desktop. If you're on the go and want to process footage from your ride on the spot, you can edit directly on your smartphone via the Studio application that connects effortlessly over wifi. The editing software is comprehensive without being overwhelming or intimidating.
If you are in the market for a 360 camera, the Insta360 ONE X2 is a premium selection that doesn't break the bank but brings plenty to the table. The base camera kit retails for $429.99. I would strongly suggest upping to the motorcycle bundle kit that includes the Insta360 ONE X2, the invisible selfie stick, a 64GB MicroSD memory card, a lens cap, and an assortment of mounting options for $505.99.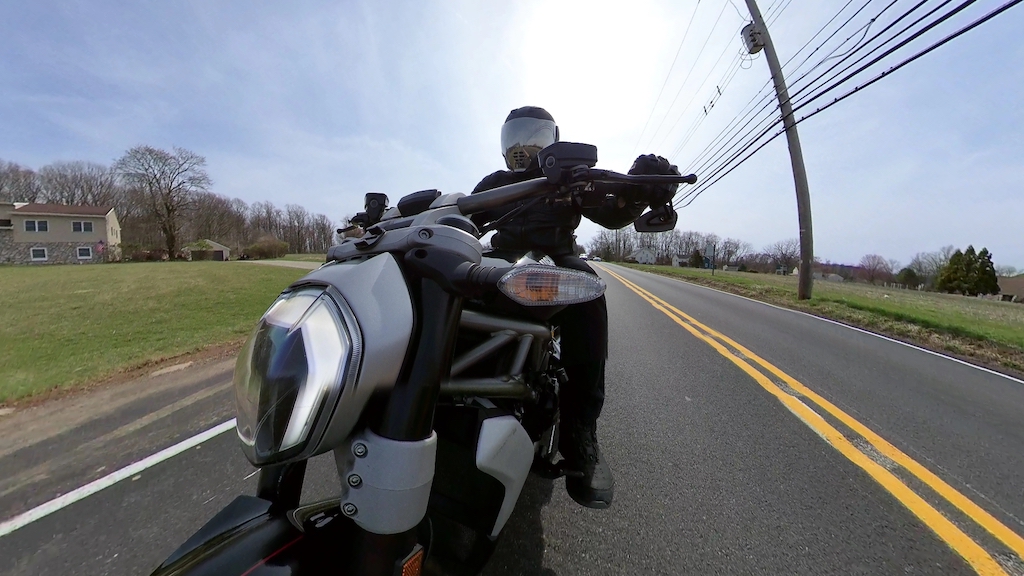 Insta360 is really just tapping the surface when it comes to capturing action footage. They've just released the ONE RS which is the upgrade unit for the ONE R. I can't wait to get my hands on that.
---