---

---
The Holiday season is upon us. With only a few weeks before the big day or big days, we put together a collection of gifts that any motorcyclists will appreciate. Take note of items that are great ideas for family and friends… Take note of items that are great for yourself. Here is SBI's 2020 Holiday Gift Guide.
Hard Knocks Moto – "Less Bitching More Riding" Coffee Mug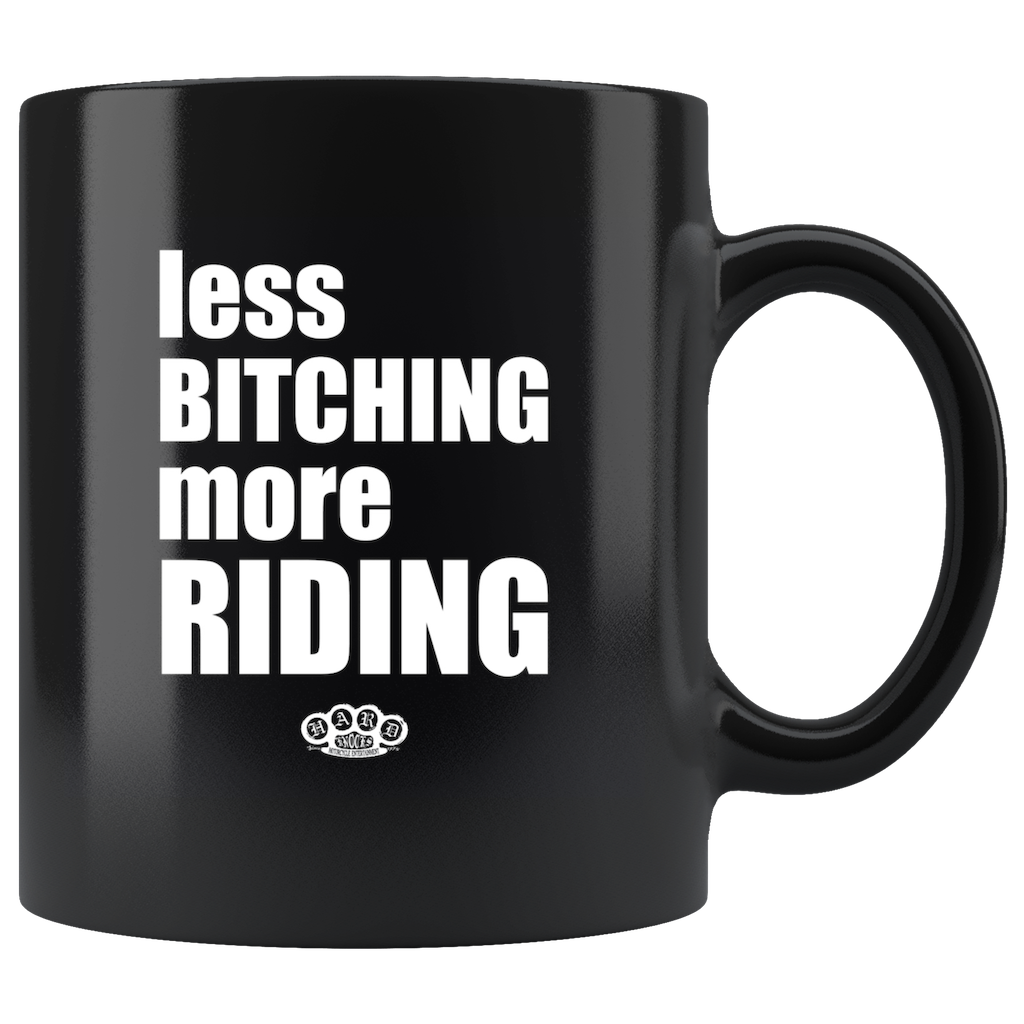 Up first on the 2020 Holiday Gift Guide, the Hard Knocks Moto "Less Bitching More Riding" Coffee Mug is a high-quality 11oz. ceramic black mug that features graphics on both sides and a premium hard coat. Perfect for all hot and cold beverages. Dishwasher and microwave safe.
Price: $20.00
Contact: www.hardknocksmoto.com
MILESTONE – RIDE 4 Video Game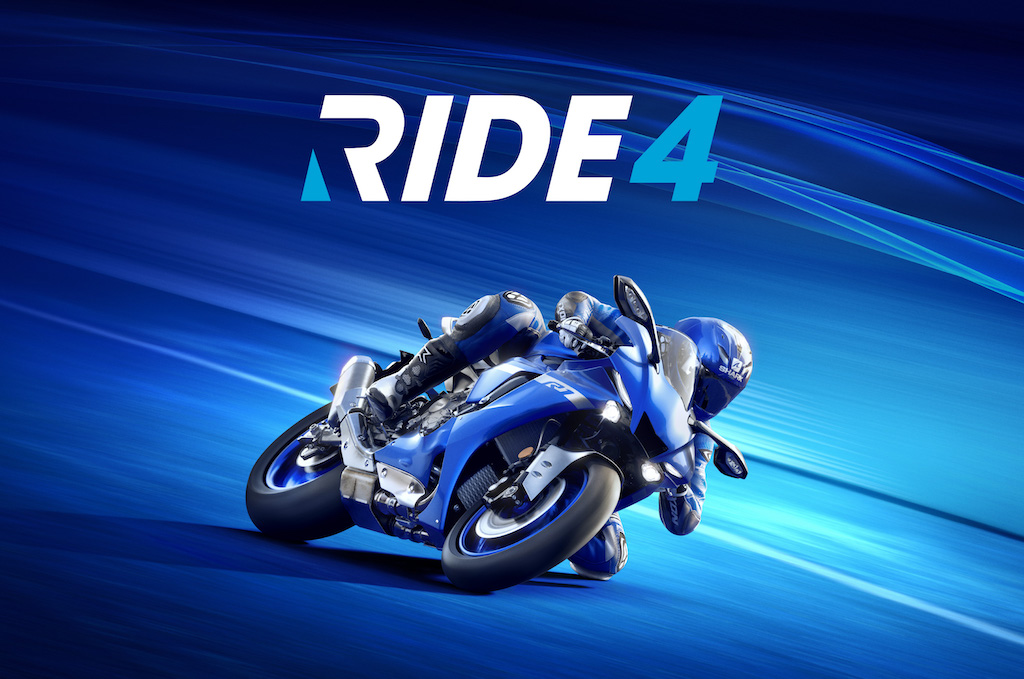 It's time to put your hands on the bikes of your dreams and find the realism in every detail carefully reproduced as in its real-life counterpart. Have fun with the renewed Career mode, the day/night cycle and the dynamic weather. Unleash your creativity with the new bike, helmet and suit editors and challenge your friends with the best multiplayer experience, thanks to the dedicated servers. And if this was not enough, the Pit Stops for tires and fuel management and the revolutionary AI, A.N.N.A will definitely break the boundaries between game and reality. Available for PC, PS4, PS5, Xbox One and Xbox Series X.
Price: $49.99
Contact: www.ride4videogame.com
ICON 1000 – Chamonix Vest
The Chamonix vest is built for the ride. Regular denim is no match for get-offs at speed, that's why ICON employs abrasion-resistant Cordura denim for the chassis and reinforce it with 1.2-1.4mm full-grain leather on the shoulders. Like all ICON vests, the Chamonix comes with a D3O Viper back CE-certified impact protector. Additional features include adjustable waist straps, chest pockets, and zippered internal and side pockets for secure storage.
Sizes: S – XXXXL
Price: $185.00
Contact: www.icon1000.com
PUIG Hi-Tech Parts – Yamaha 2020 MT-09 Levers 3.0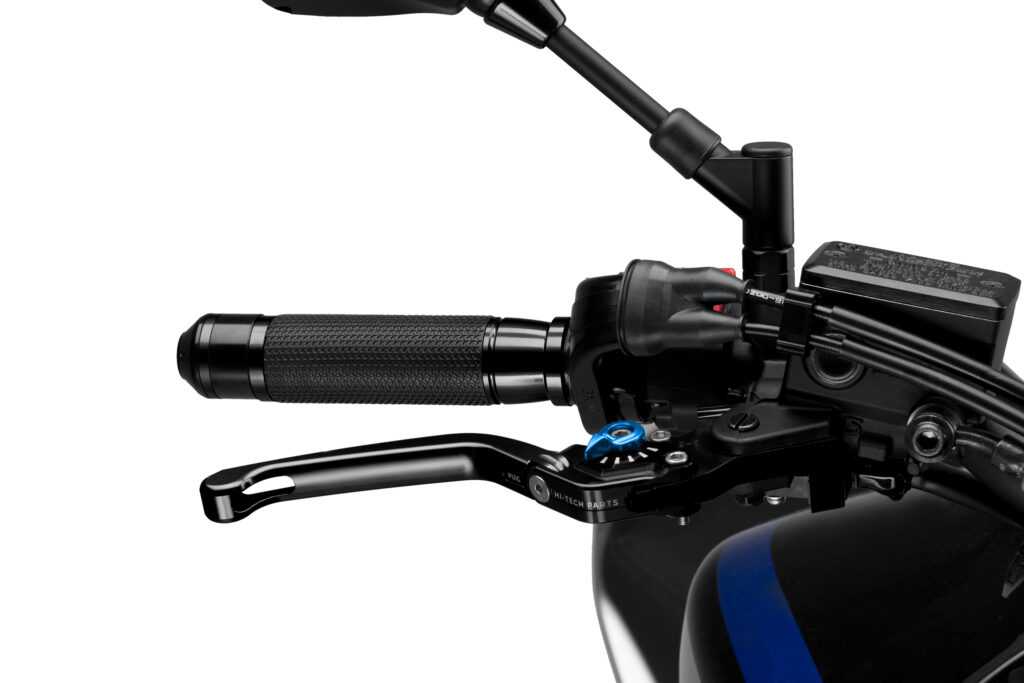 Renew the levers of your motorcycle with the new PUIG 3.0 levers, an evolution from the 2.0 version. PUIG has emphasized the ergonomic improvement of the levers and enhanced the look of the levers to bring a more modern and aggressive touch to the bike.
The new shape of the levers allows for a perfect handle that will guarantee greater grip and accessibility. The 3.0 PUIG levers are available in four different models: folding, fixed, short and extendable folding. No modifications are necessary but a set of PUIG bike-specific fittings are required for installment.
Colors: Black, Blue, Red, Orange, Green, Silver, Gold
Price: $38.65
Contact: www.puigusa.com
SportBike Chic – Ladies Protective Motorcycle Riding Jeans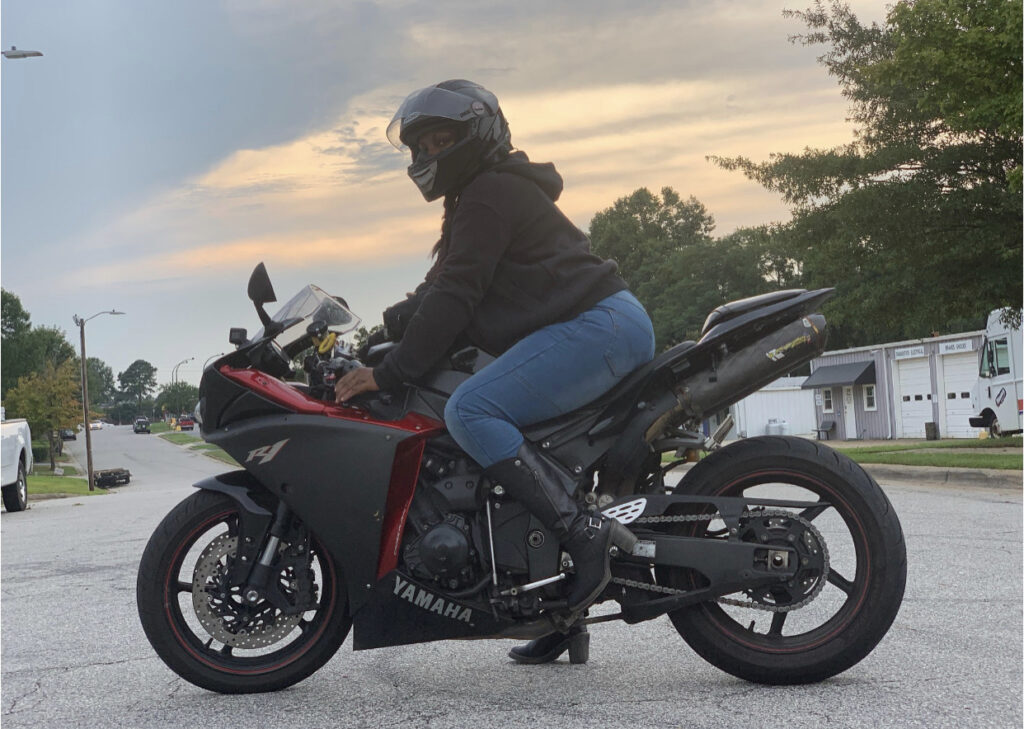 Not your ordinary riding jeans, the SportBike Chic protective motorcycle riding jeans are strong, durable, and stylish. Available in both a mid-rise and skinny fit. The protective riding jeans are great for a slimmer fit or even a plus size motorcyclist.
SportBike Chic protective jeans are made with a thick, but comfortable 11.5 oz cotton with spandex that allows for stretching. They're lined with DuPont Kevlar for added abrasion protection. SportBike Chic riding jeans also have the extra lip in the rear to prevent unintended exposure while riding. Designed with women in mind.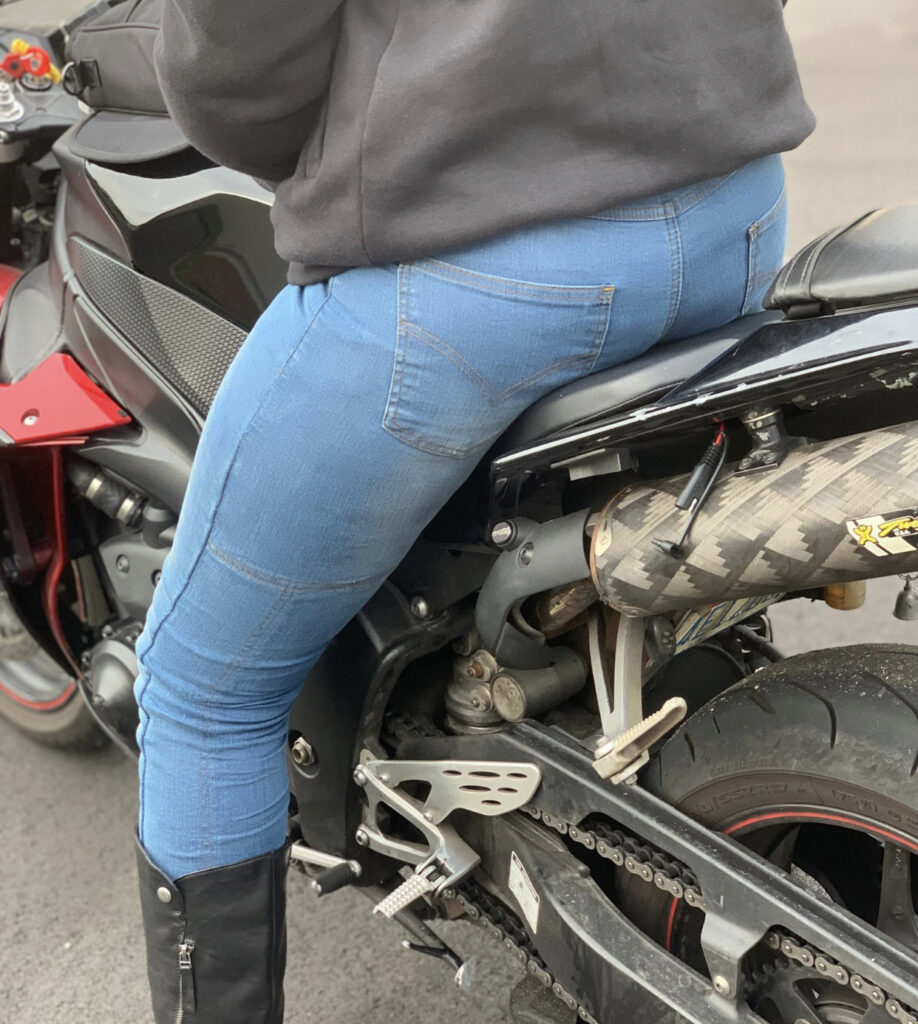 Colors: Blue, Black
Sizes: 0 – 20
Price: $123.46
Contact: www.sportbikechic.com
Shift-Tech – Carbon Fiber Slip-On Exhaust for the Ducati Scrambler 800 and Monster 797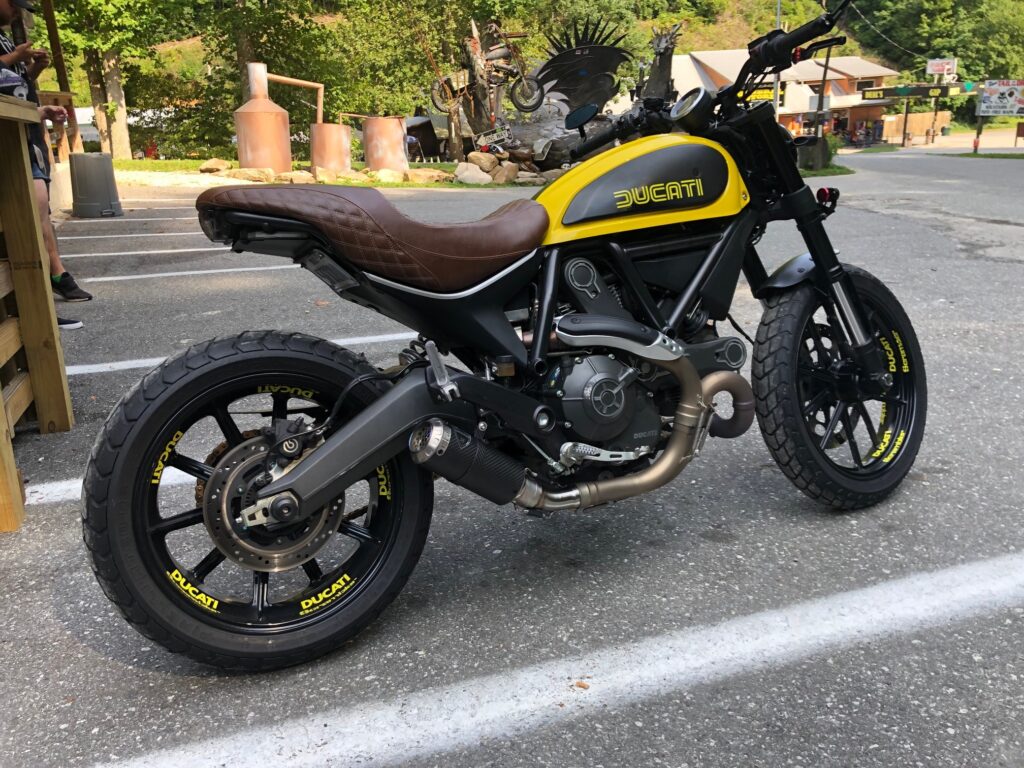 Another great high-quality exhaust option from Shift Tech. This slip on pipe features a carbon fiber and titanium muffler with a carbon exhaust clamp. The link pipe and hardware kit are made of stainless steel. The direct replacement for the OEM system is "plug and ride" with an estimated install time of 10 minutes.
Price: $339.15
Contact: www.shift-tech-carbon.com
PUIG Hi-Tech Parts – GTI Rearview Mirrors for the 1994 Kawasaki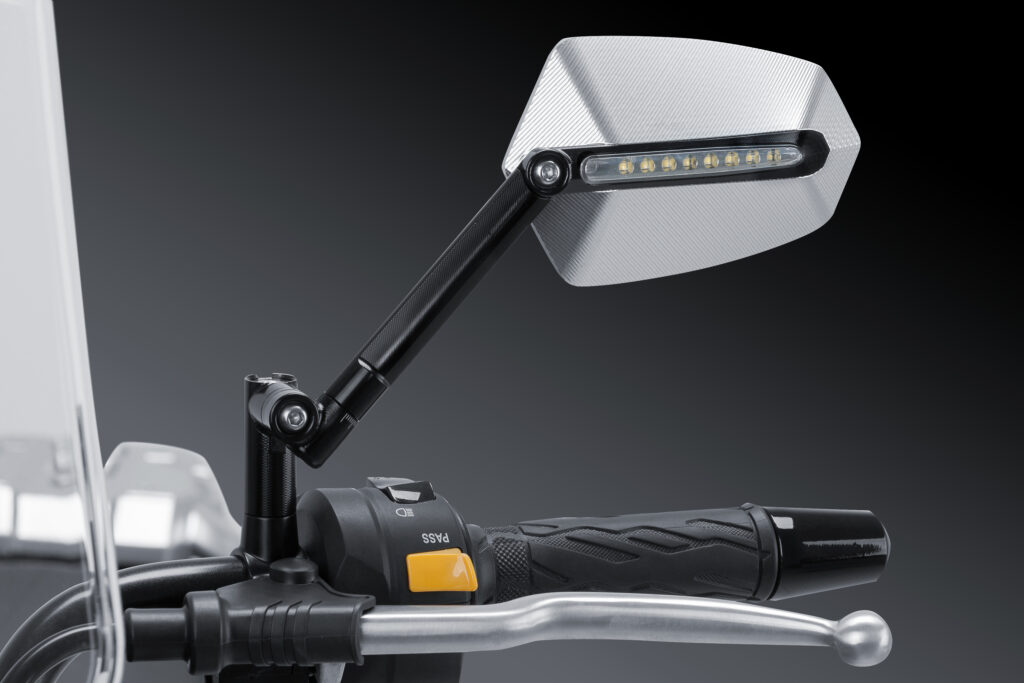 Enhance the R-image of your bike, giving it a more aggressive and competitive character with Puig GTI rearview mirrors. Homologated and machined from billet aluminum with an anodized rear end, it will be the perfect accessory for your KLE500. Puig offers these adjustable mirrors in two finishes, black or anodized aluminum. The GTI mirrors feature integrated indicators and can be mounted as a direct OEM replacement or with an extension.
Colors: Black, Aluminum
Price: $179.70
Contact: www.puigusa.com
Hard Knocks Moto – Classic Hoodie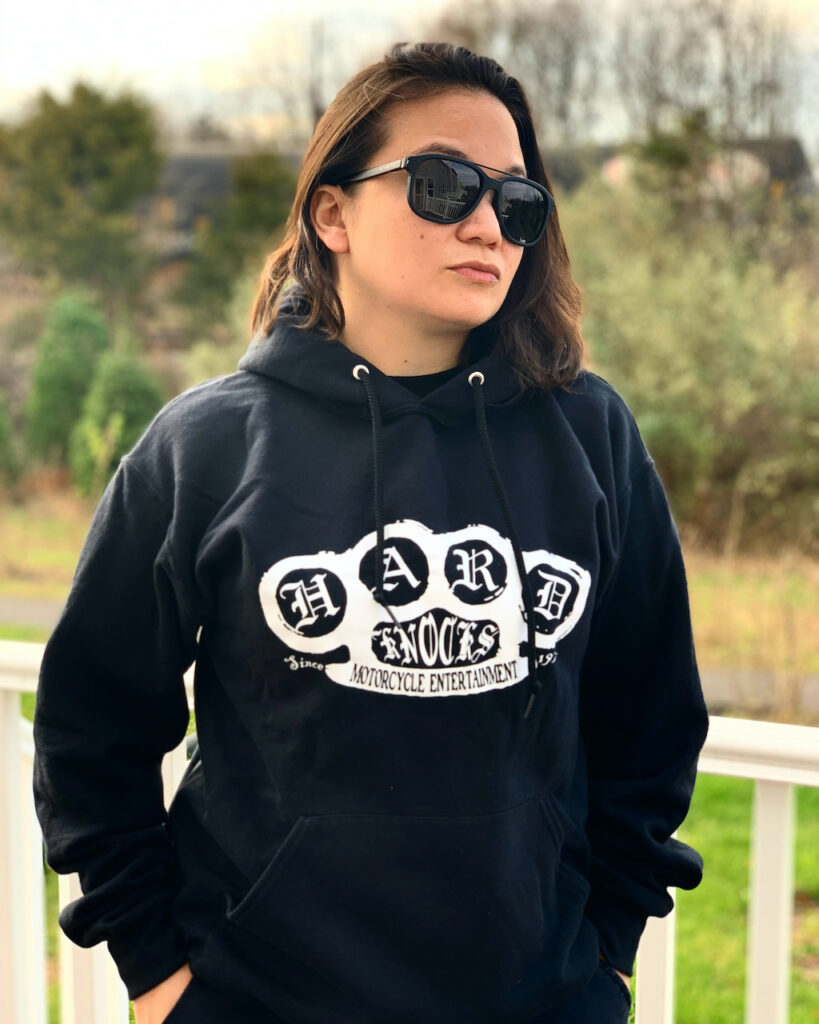 For O.G.s and those that aspire to be O.G.s, the Hard Knocks Moto Classic Hoodie keeps you warm. Features include a Jersey-lined hood, flat drawstring, ribbed cuffs and waistband with a pouch pocket. A great add to the 2020 Holiday Gift Guide.
Price: $50.00
Contact: www.hardknocksmoto.com
ICON Motosports – Chantilly Opal Airform Helmet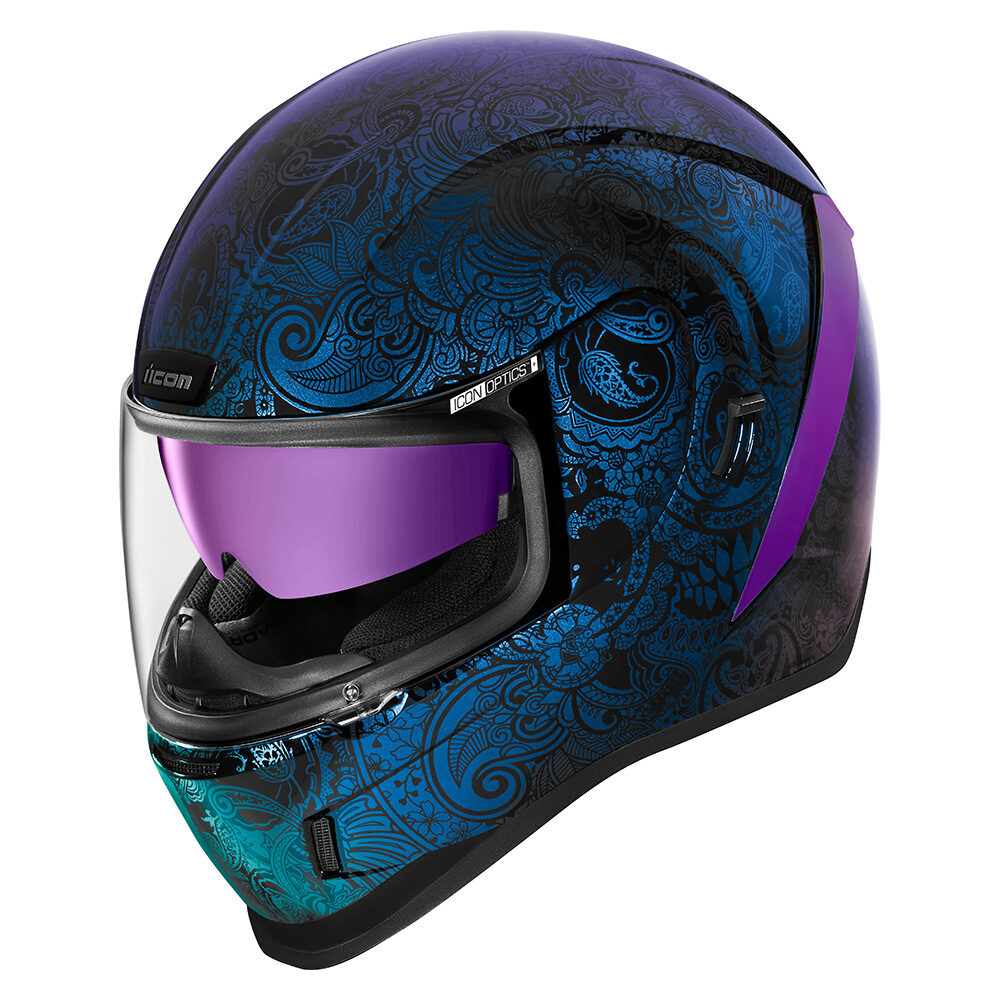 The chameleon paint on the Airform Chantilly Opal enables the helmet to seemingly change colors when seen at different angles. Available in blue to purple or purple to green. The helmet features a Hydradry moisture wicking liner inside an injection-molded polycarbonate shell for strength and durability. Ships with a clear quick-change fog-free ICON Optics Shield with Prolock shield locking system. An RST Purple Internal DropShield and RST Purple Spoiler are also in the box.
Colors: Blue, Purple
Sizes: XS – XXXL
Price: $250.00
Contact: www.rideicon.com
---
---
SportBike Chic – Tank Purses
The SportBike Chic Tank Purses are functional purses with detachable straps and that adhere to motorcycles via magnets. They're the latest in must-have motorcycle accessories. The purses contain separate compartments to hold phones, cards, etc. The additional shielding helps to minimize magnetic effects on objects inside the purse.
The outer shell has an IPX5 water resistance rating. Powerful magnets allow for a strong and secure hold to your motorcycle while you have convenient access to important items. Styles options include "The Charlotte," and "The Raleigh."
Price: $103.95
Contact: www.sportbikechic.com
Joe Rocket – Men's Flame Snow Jacket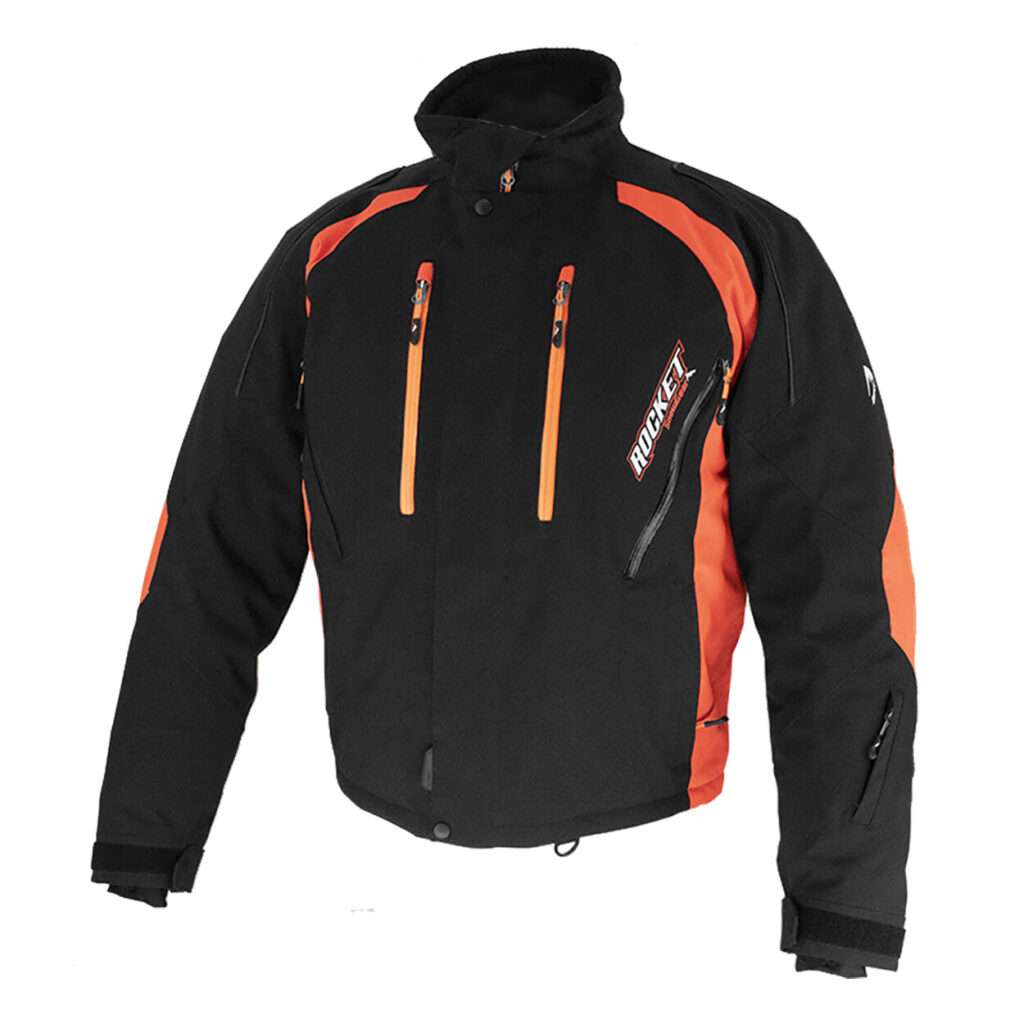 The Men's Flame Snow Jacket has a waterproof breathable laminated performance outer shell and insulation 200 grams (7 oz) in body and 142 grams (5 oz) in sleeves. There is a polyester moisture-wicking liner, YKK zippers throughout, and adjustable shock cords in the top collar and hem. This jacket is equipped with two hand-warmer pockets, two waterproof chest pockets, one lower sleeve pocket and two inside storage pockets. It is designed with charcoal reflective piping on front and back shoulders, interior gaiter cuffs with thumb holes, a storm flap behind main zipper, front and rear zipper vents, and an extended back hem.
Sizes: S – XXXL
Colors: Black/Hi-Viz, Black/Gray, Black/Orange
Price: $249.99
Contact: www.joerocket.com
Woodcraft-CFM – Adjustable Risers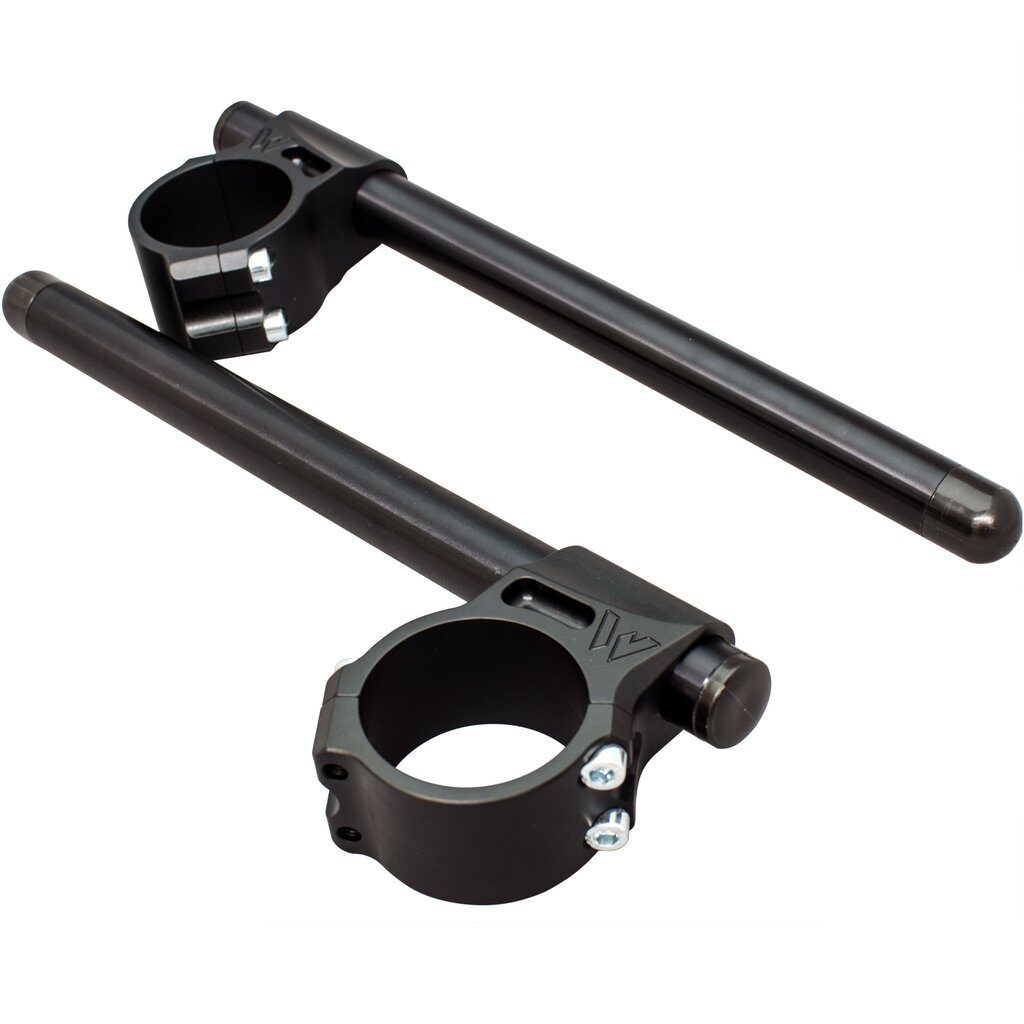 Looking for more comfort or a sportier feel? Then take a look at the Woodcraft Technologies Front and Side Mount Adjustable Risers. They help you transform the feel of your bike. The unique angled insert design gives between 10 to 14 degrees of adjustment to create the perfect riding position. They're available in a wide range of fork diameters ranging from 30 to 55mm. All kits use standard bars for easy and affordable repairs.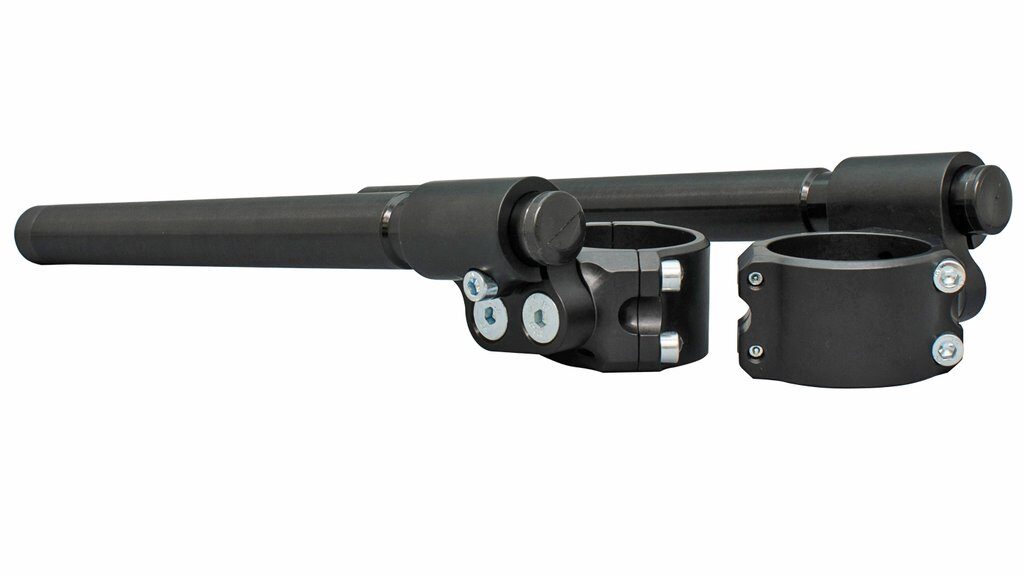 Prices: $239.99 –
Contact: www.woodcraft-cfm.com
Joe Rocket – Men's Full Blast Glove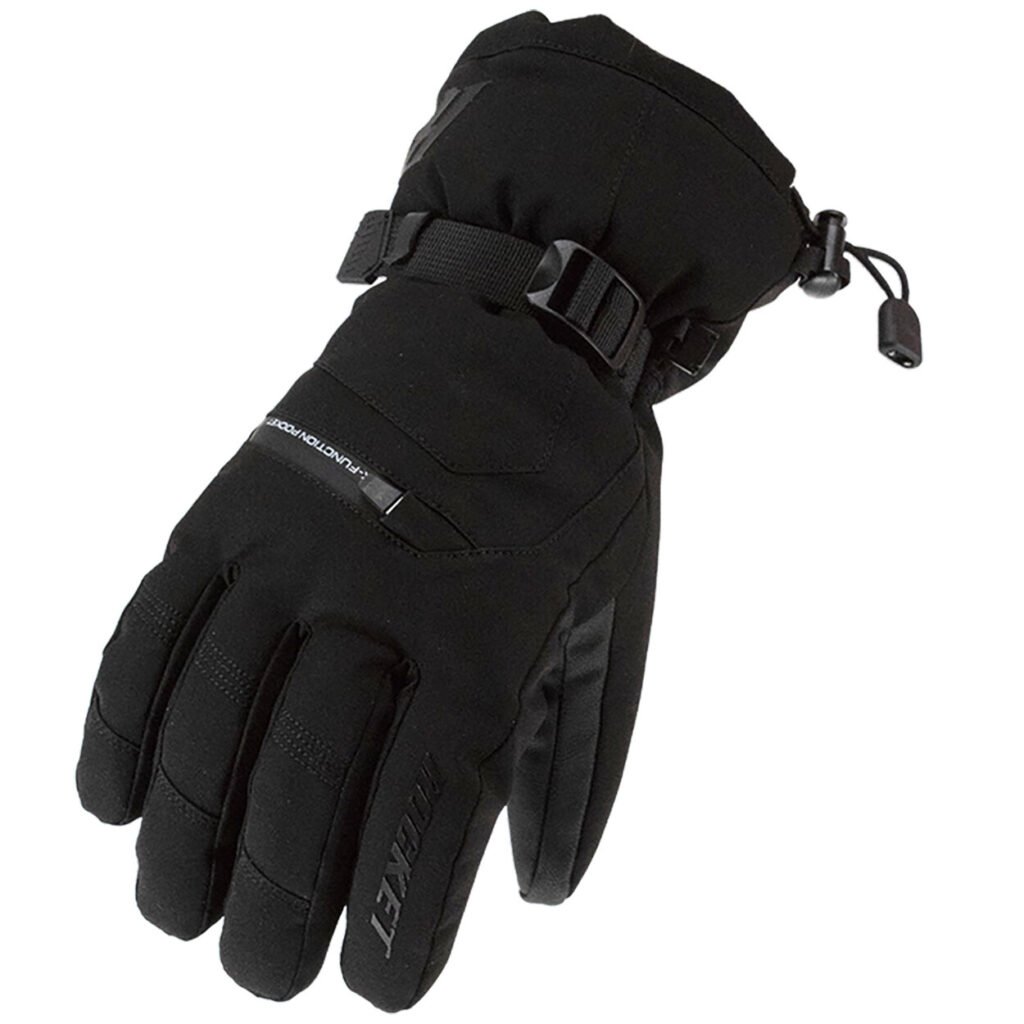 The Men's Full Blast glove has a breathable performance, waterproof outer shell with 3M Thinsulate. With a pre-curved finger design, this glove has a waterproof insert and a conductive material on the fingers for instant touch screen access. There is a mid-height gauntlet with an adjustable short cord and an adjustable wrist strap. It also has a functional zipper pocket for either venting or storage of a heat pack.
Sizes: S – XXL
Price: $49.99
Contact: www.joerocket.com
VooDoo Moto – Sidewinder Exhaust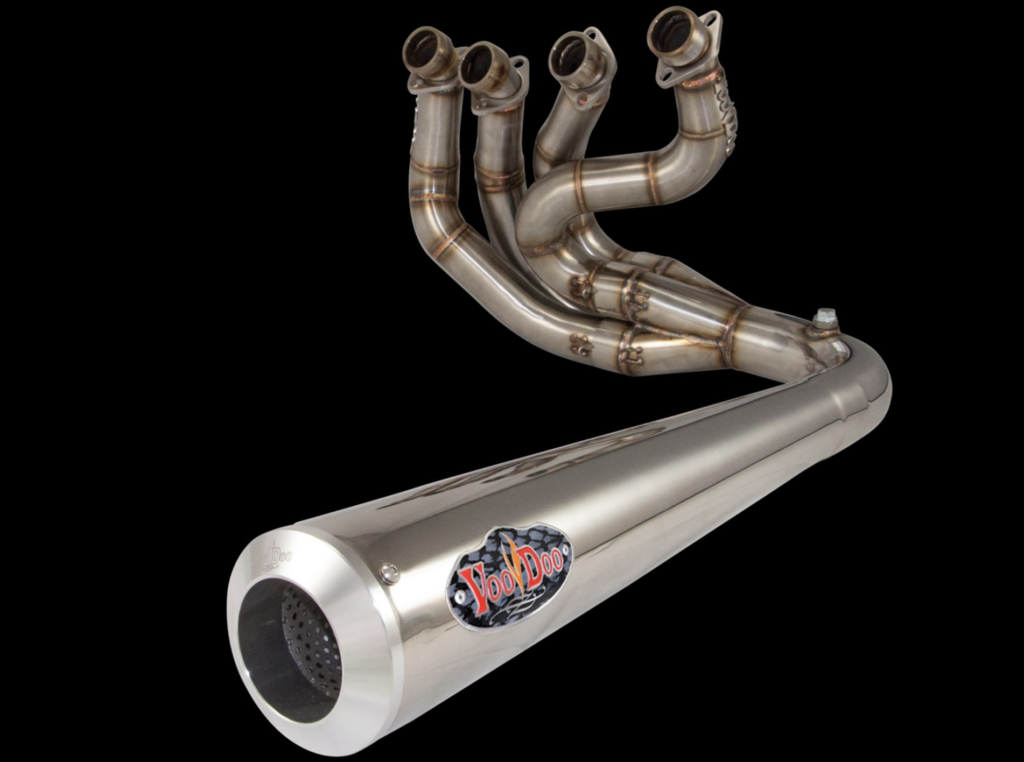 Put your bike on a performance-boosting diet with the Sidewinder Exhaust system from Voodoo. With a polished or Black Cerakote (1800 degree) finish, the system features stepped head pipes, O2 sensor bung, stainless steel construction and all mounting hardware (including billet block-off for the removal of the oil cooler on Suzuki models) necessary for install. The pipe weighs 12 pounds and has a 4-inch diameter stainless steel megaphone with removable a 2.5-inch baffle. Sans the baffle, the Competition version weighs 12 pounds. Further, the Shorty Slash option offers the ultimate weight reduction of 10 pounds. Includes applications for the Suzuki Hayabusa (99-20), Kawasaki ZX-14 and ZX-14R (06-21), Suzuki GSX-R 1000 (01-20) and the Kawasaki ZX-10R (04-20).
Prices: $739.15 –
Contact: www.voodoomoto.com
ScorpionEXO – Namaskar R420 Ladies Helmet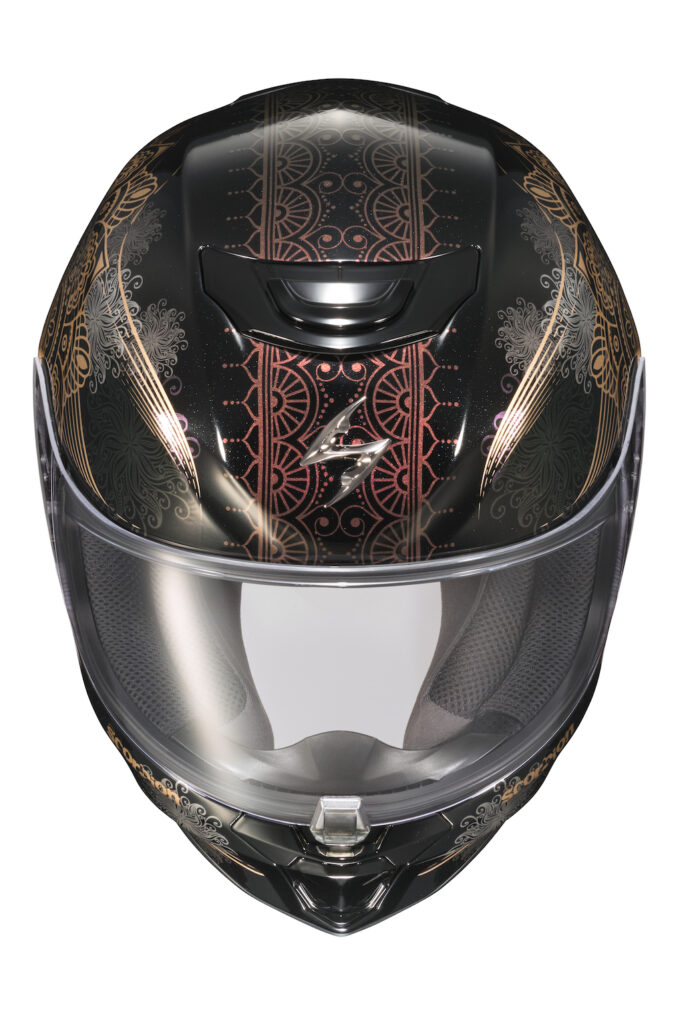 Finally a ladies graphic alternative to butterflies, rainbows, and pearl pink paint. The Namaskar is an obvious nod to the yoga culture and comes in three distinct colorways. The Namaskar is available on ScorpionEXO's R420, a sleek, dual homologated full-face helmet with a list of features normally found on helmets at twice the price!
Colors: Black, White, Blue
Sizes: XS – XXXL
Price: $159.95
Contact: www.scorpionusa.com
Woodcraft-CFM – Custom Race Handlebar Switches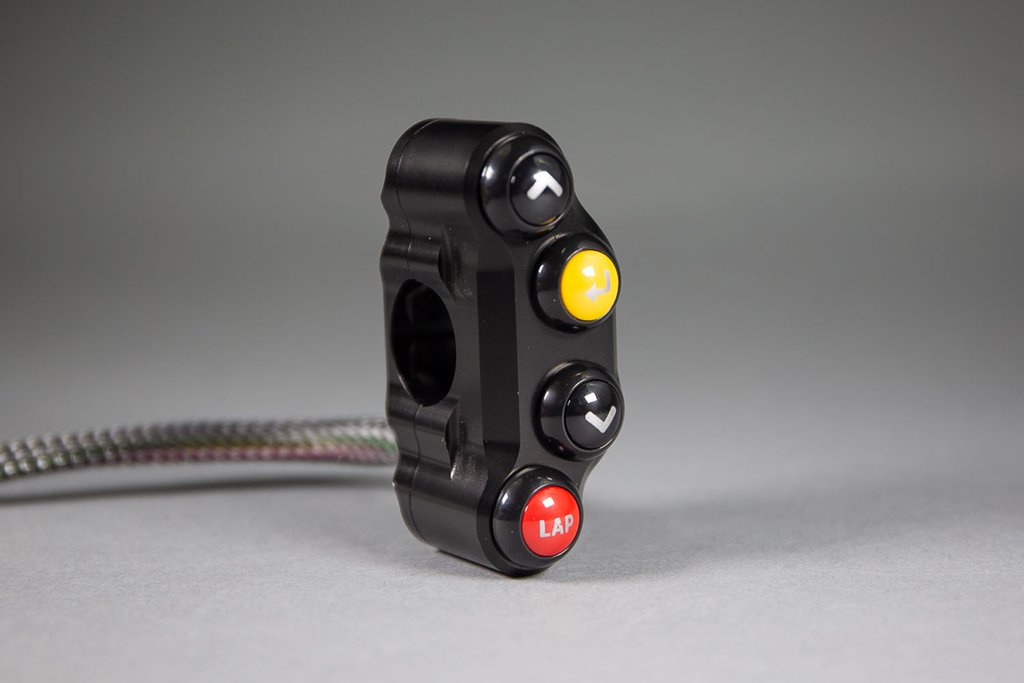 Woodcraft now builds completely Custom Race Handlebar Switches. You tell them what function, color, and connection you need for each button, and they take care of the rest. After you complete the online custom switch form they will reply with a quote within two business days. Orders are typically completed in two weeks
Prices: $179.99 –
Contact: www.woodcraft-cfm.com
Indian Motorcycle – eFTR Jr Motorcycle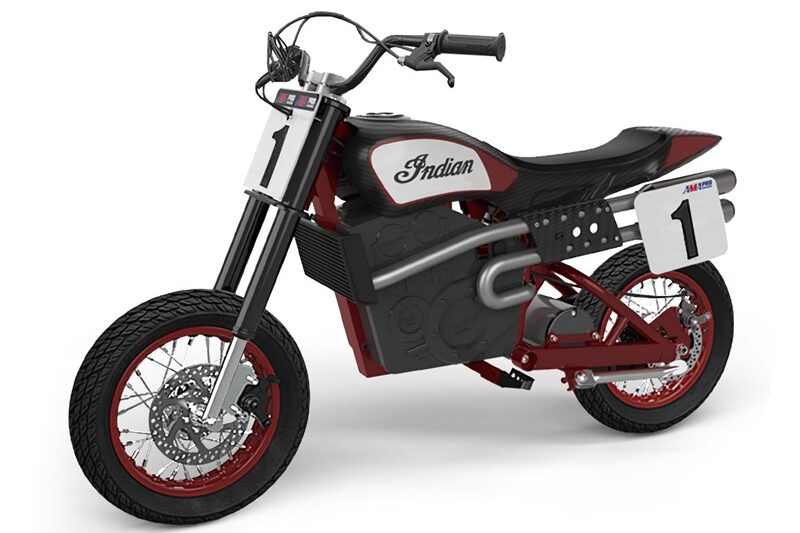 As America's first motorcycle company, Indian Motorcycle has a long, storied history of producing American "V-Twin" motorcycles. The company is excited to introduce its first electric and first youth offering, all wrapped into one – the eFTR Jr. Another great addition to the 2020 Holiday Gift Guide, modeled after Indian Motorcycle's flat track race bike, the FTR750, the eFTR Jr. delivers a pro-like riding sensation for kids 8 years and up (up to 175 lbs).
The electric bike features two ride modes (Low and High) to provide kids with a safe introduction to riding on dirt. During these times of COVID-19 and social distancing, many families are looking for new opportunities to get out and spend time together. The eFTR Jr. provides that outdoor recreational escape, in a safe, socially-distant environment. Not to mention, the incredible experience of learning to ride that will create life-long memories.
Price: $749.99
Contact: www.indianmotorcycle.com
Cardo Systems – PACKTALK BOLD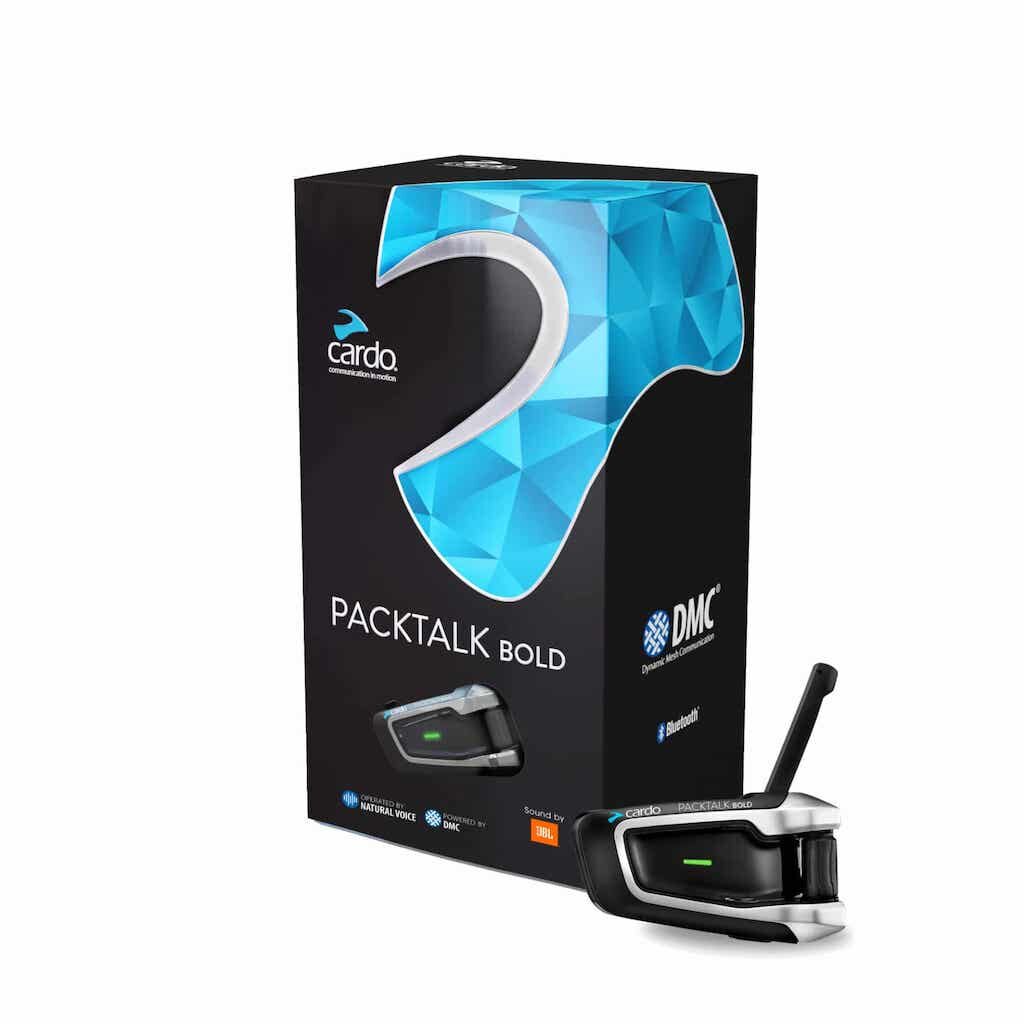 Enjoy the ride with your fellow riders. Listen to music, take calls, and stay connected. From the creators of the first-ever helmet communicator, Cardo Systems's PACKTALK features industry-leading Dynamic Mesh Communication technology. Meaning, pairing and re-pairing with riders is seamless and does not require physical pairing each time like traditional Bluetooth systems.
Price: $339.95
Contact: www.cardosystems.com
VooDoo Moto – Quick Access Clutch Cover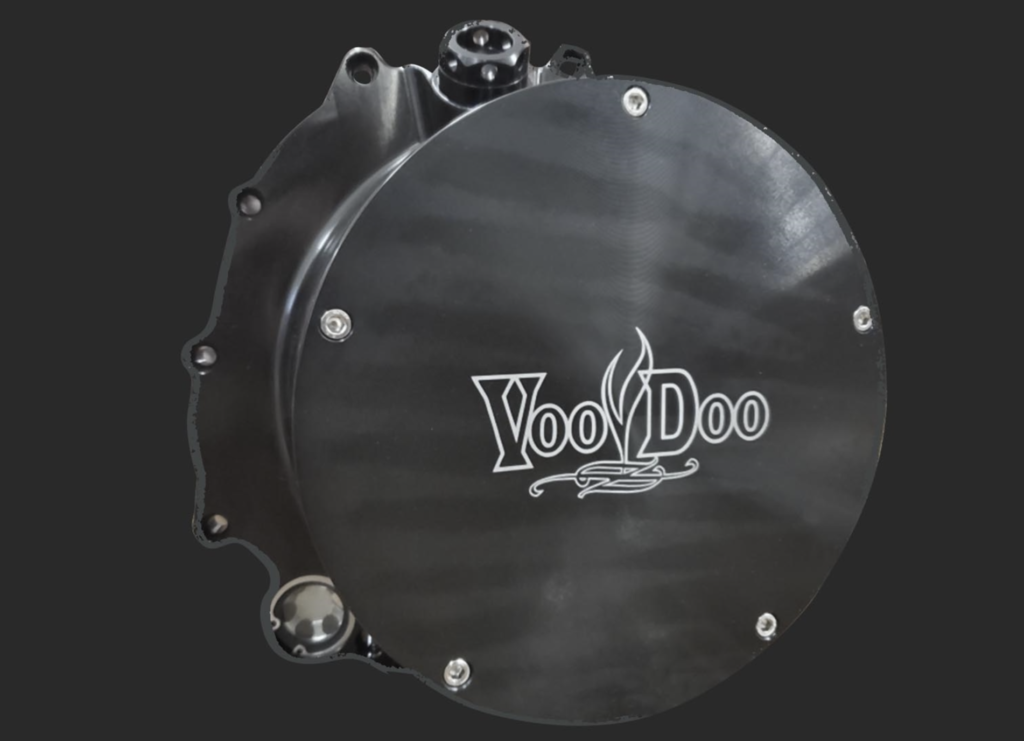 VooDoo Moto's 5 bolt inspection Quick Access Clutch Cover for the Suzuki Hayabusa and Kawasaki ZX-14 and ZX-14R is CNC machined from billet aluminum and anodized black with the VooDoo logo. The Quick Access Clutch Cover fits stock and aftermarket clutches but does require fairing modifications. Includes oil sight glass, oil fill plug and all necessary hardware.
Price: $339.99
Contact: www.voodoomoto.com
Our 2020 Holiday Gift Guide is a great start for Holiday shopping. Please check out the links and don't forget to get something for yourself.
---