In the motorcycle road racing world especially in Southern California, the name Jason Pridmore is almost as well known as Valentino Rossi. With a reputation that precedes itself far beyond the race track, what is this secret sauce that Jason Pridmore has been serving up to motorcyclists from all over the world that has made him such a household name?  
With so many schools out on the market, it's hard for a rider that's ready to make improvements to decide which school or coach is worth the financial investment and which one is going to give them the biggest return for their money.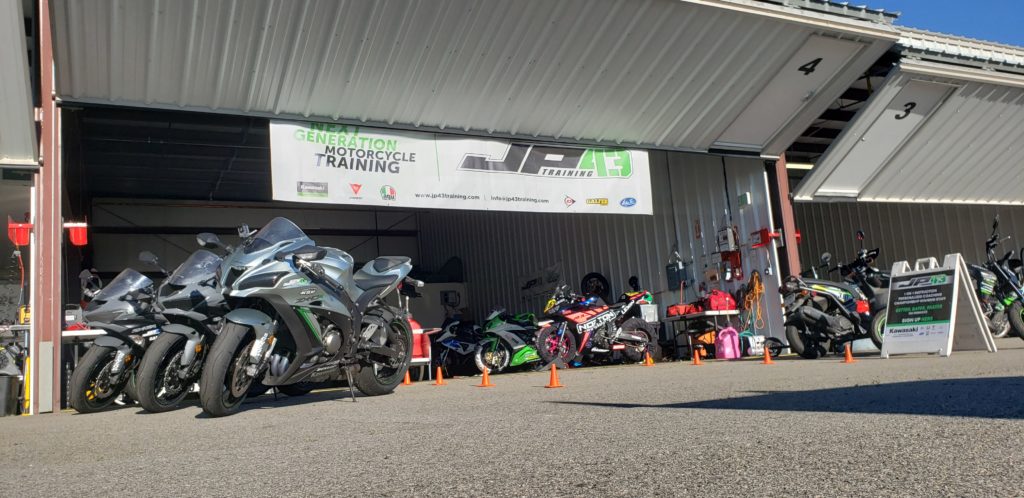 The question must be asked: Why is his school so successful? What is he teaching that has had such an impact on track enthusiasts? I think these questions are what are in the back of every rider's mind when deciding whether or not to seek one on one training with Jason Pridmore. 
As if his lists of achievements weren't enough: 22 years of professional racing, 21 wins in American Motorcyclist Association national races, FIM Endurance World Championship titles, an expert analyst for Bein Sports on Moto America championships, podcaster, competitive golfer, (there's truly nothing this man can't do), but add world-famous coach to the mix and it's a recipe that can't be topped!
I get asked all the time what I like the most about racing and for me its always the same answer: feeling the improvements that I make and learning new skills is what really drives me to achieve. But recently after some mental setbacks, I was starting to fall out of love with the sport and began to plateau, which is what lead me to seek coaching with Jason Pridmore.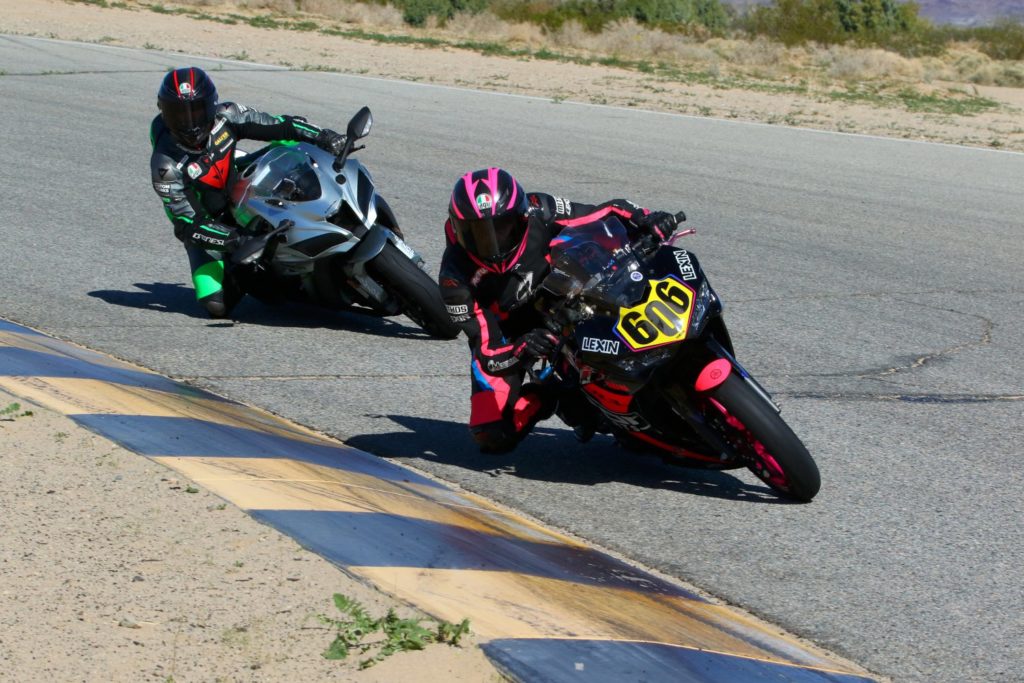 I have never worked with a coach that spent so much time and focus asking me questions about my goals, my struggles, and what I think is holding back my riding. Then having the ability to go out and turn just a few laps with Jason and have him immediately be able to give me really useful pointers and skills to work on for the remainder of the day is what sets him apart from other schools I've attended. By the end of the day, I felt so much more confident, capable, and had a notebook full of so many takeaways to work on for the next track day.
The formula is simple: Jason's innate ability to read and decipher a rider and dissect the aspects of their riding that is holding them back is what makes his coaching so unique. No gimmicks, no hard standards, no rigid curriculum, simply a coach that listens and has a very deeply invested desire to see other riders achieve their goals.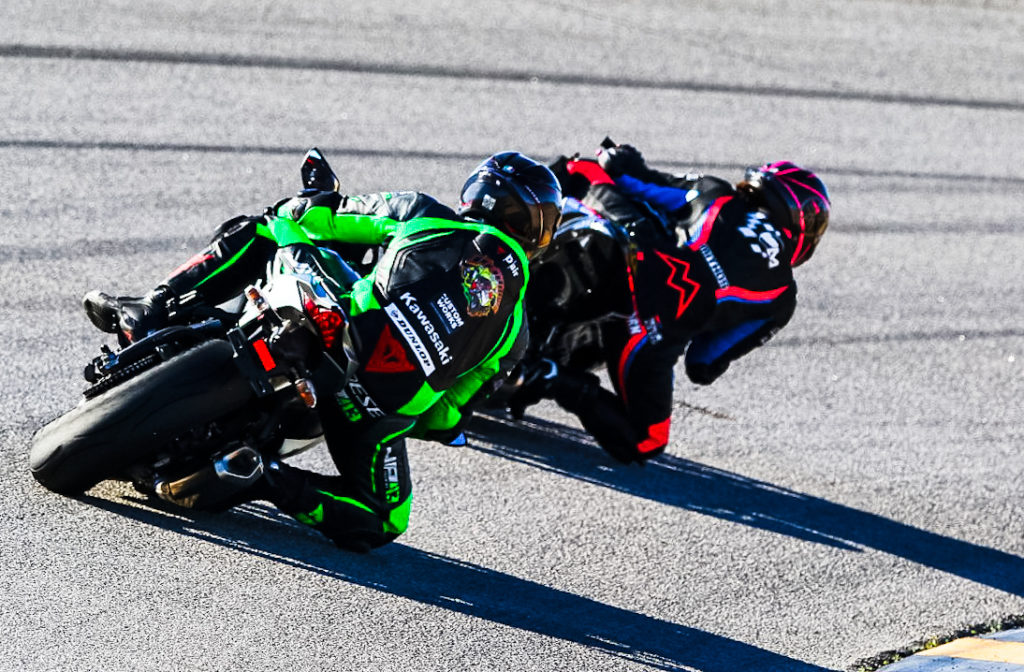 In Jason's own words: "I've always believed that there are many levels of riders in the world. When I teach a program I want to be able to cater to everyone's ability level. Teaching one way of doing things doesn't work. Everyone has different goals and riding levels and it's up to us at JP43 Training to see where people are and where they want to go with their riding."
It's far more than being innovative, it's being adaptable and being able to pull from a very vast knowledge base to tailor his teachings based on the rider in front of him. And what's more, JP and his team support their students even after the coaching day concludes. Imagine being able to text a world-famous race and ask how he recommends turning into a specific corner… Dream no further because JP encourages all his students to stay in contact and ask those questions, or seek counsel with him when the inevitable mental monster tries to rear its ugly head. To me, all this and being able to have JP on the pit wall cheering me on is a priceless memory that I'll never forget as a racer and not something I could ever put a price on.
The real question to any rider about whether or not they should try JP43 training, is honestly, why wouldn't you? The results speak for themselves, and there's no greater investment than one in yourself.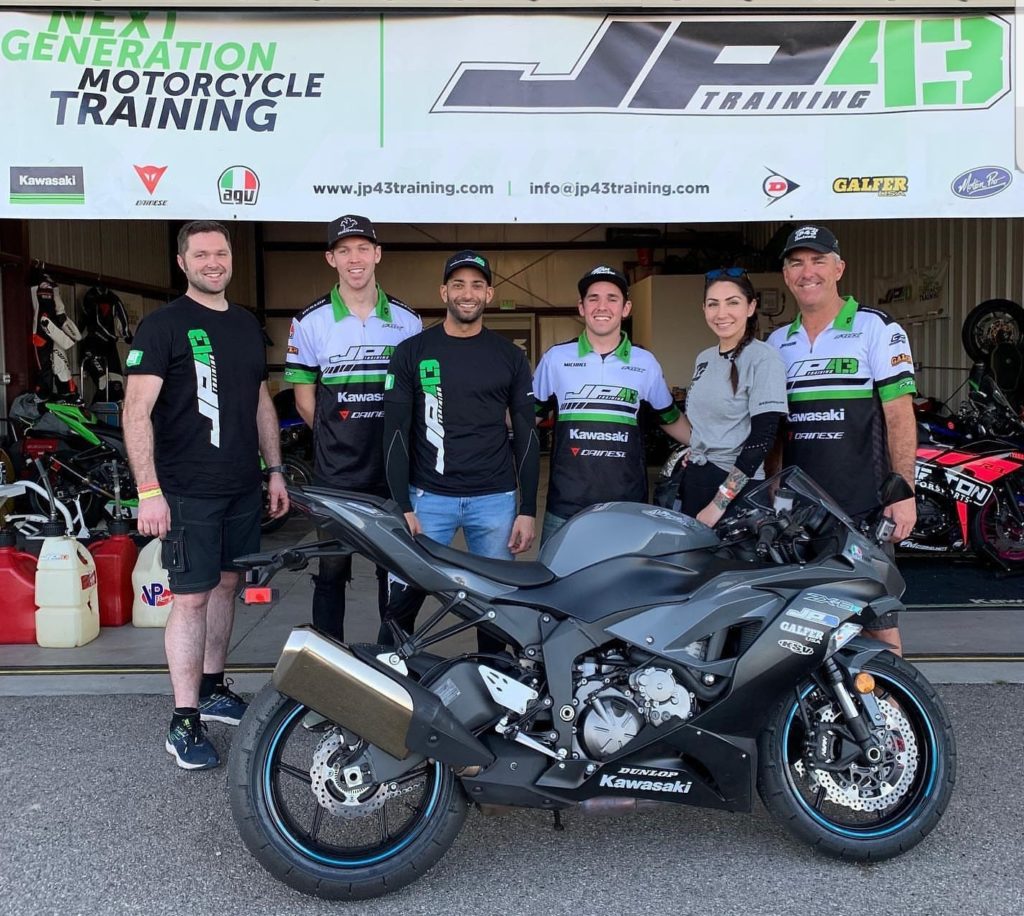 For more information on the JP43 training school, check out their instagram or website.
---