I always say the best thing about winter is the anticipation of the upcoming MotoGP season.
Yeah, Christmas is okay. A lot of stress and future debt. New Years? Hangovers are so overrated. Besides, after we found out the world didn't end after 1999, it kind of lost its appeal. So what does that leave us with besides snacking on cookies and putting on hoodies and sweaters to hide that extra winter weight? If you guessed the anticipation of the upcoming MotoGP season then you hit the jackpot!
For us GP Freaks, this is the time of year where you start calling your shots on who's got a shot at the championship, who's got surgery and who's gonna be the surprise of the upcoming season. It's also the time where you tell your loved ones that you'll be present only in the physical sense, mentally, you'll be thinking, "Is this the week that Fabio wins?", "Can anybody stop Marquez?", and "Can the Doctor get just one more?"
Sepang allows a peek into what the upcoming season may bring. It's like the coming of Spring, in a way. It's still way too early to tell what the season may bring but it does give a glimpse. Honestly, who saw Fabio being a threat to Marquez after Sepang last year?
If any of you reading this did, then I'm going to call you a liar, liar, pants on fire! Nostradamus couldn't have seen what 2019 would bring. I personally thought Pecco Bagnaia was going to be rookie of the year. Shows what I know.
As I make my predictions on what the 2020 season will bring, just know, it is an inexact science. Kind of like figuring out what makes a woman happy, its a lot of guessing. But based on what I've read and my gut instinct, these are my predictions for the 2020 MotoGP season!
Team Suzuki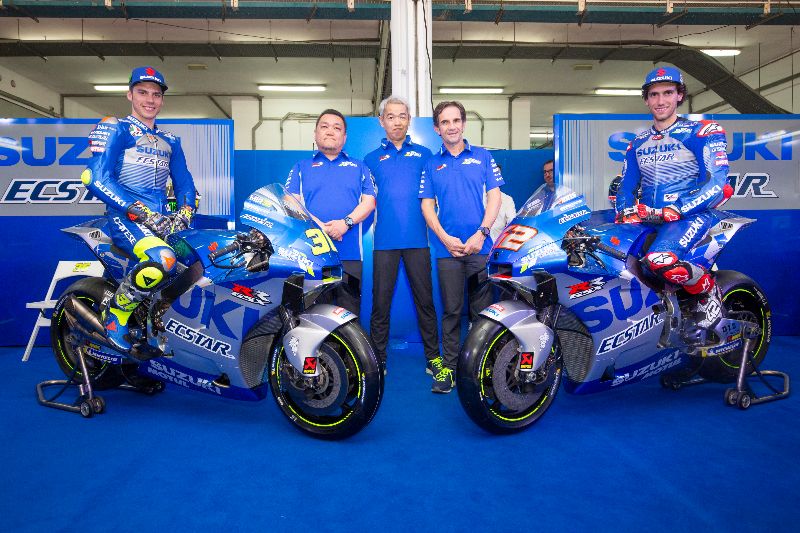 Watch out! Team Suzuki has come out of the gate armed and ready. Alex Rins garnered two wins and a podium last year. And by all accounts, this year's bike is even better than last year's with more horses and better drive out of the corners, which all GP riders said last year was the best bike out of the corners. Look for Rins to really shake things up along with his teammate Joan Mir, who I feel would've been in the running for Rookie of the Year if it wasn't for a horrific crash in testing at Brno last Summer.
The only thing holding Rins back will be Rins. He needs consistency and to be ready to battle tooth and nail every week if he wants to make that leap into a title contender! He's got the talent as was evident when he outdueled Rossi in Austin. He's going to have to do that every week if he wants to be considered one of the elites of GP. I say Rins finishes 5th in the championship.
Watch out for his teammate Mir to get his first podium this year.
KTM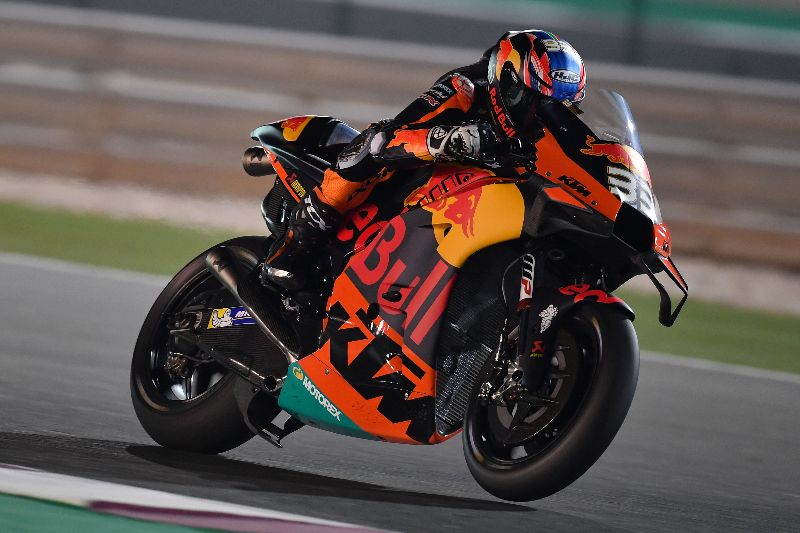 I love this factory. They show that they come to win. The hiring of Dani Pedrosa as a test rider is going to pay big dividends for this team. But it also comes with added pressure. That pressure lands square on the shoulders of that good looking bastard, Pol Espargaro. This has got to be a breakthrough year for Espargaro. He needs consistent top four places, which is not going to be easy in this talent-laden field. Being this is a contract year, look for Esparago to challenge for poles consistently with what I predict will be two podiums and two poles.
The Ducs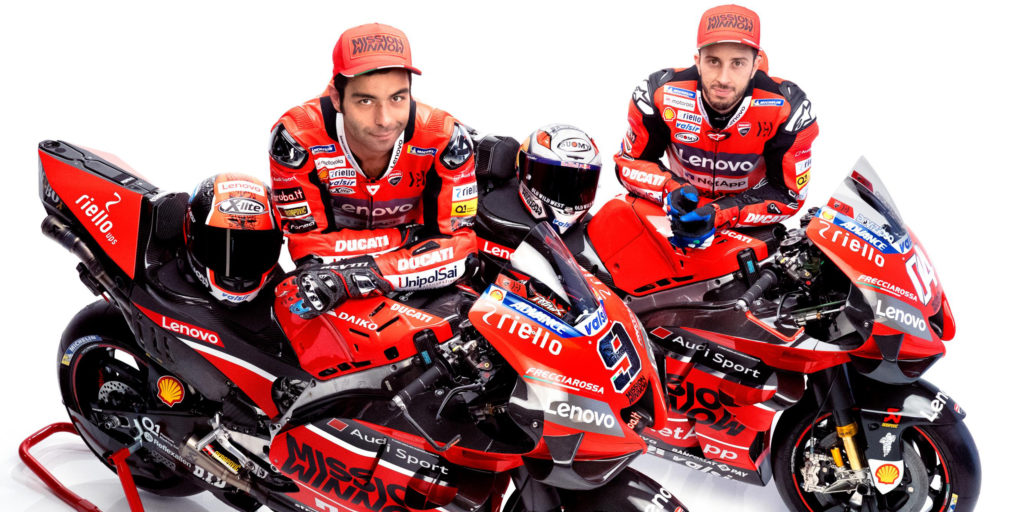 Ducati has talent dripping from their big red machines, like tears from a three-year-old who's not allowed any more ice cream. While I love the cerebral approach of Andreas Dovizioso, I see Dovi having a slight drop off and Pramac Ducati's Jack Miller having a fantastic year. Miller, like Rins, needs consistency, but what works with Miller is he has plenty of incentive as he makes no bones about wanting the Factory spot alongside Dovizioso.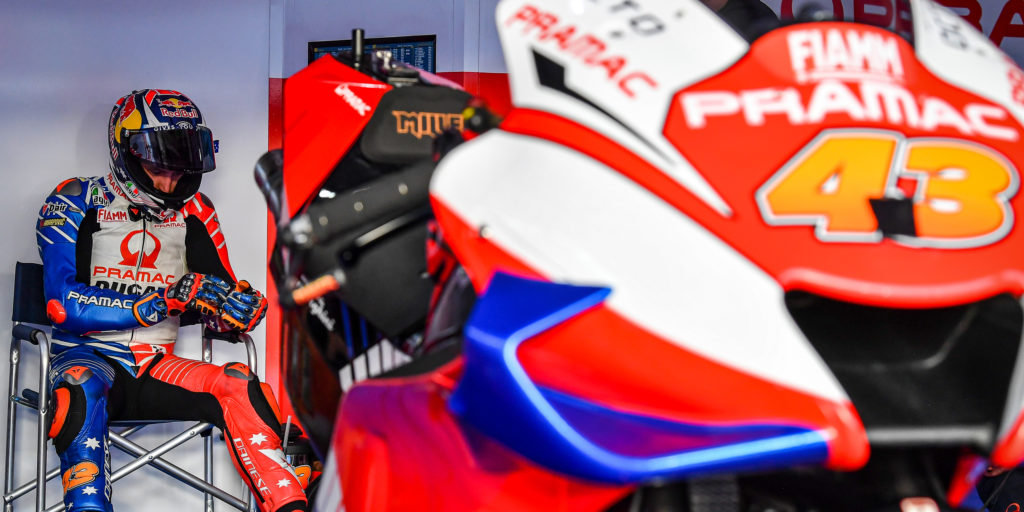 Watch for Miller to be in the thick of things this season and quite possibly getting a victory over the Big 4. As Cal Crutchlow said, "Jack's got big balls!" And he's going to need them but look for him to make that leap, garner the factory ride and get at least three podiums and a victory. Sadly, I feel this will be Danilo Petrucci's last year in the factory squad. Petrucci squeezes all he can out of his talents and is to be saluted, but sometimes, that's not enough. Look for a solid year out of sophomore Pecco Bagnaia. The kid has talent. This will be the year he shows why he was high on Ducati's list as the future of the big red machine.
Team Honda and the Marquez Situation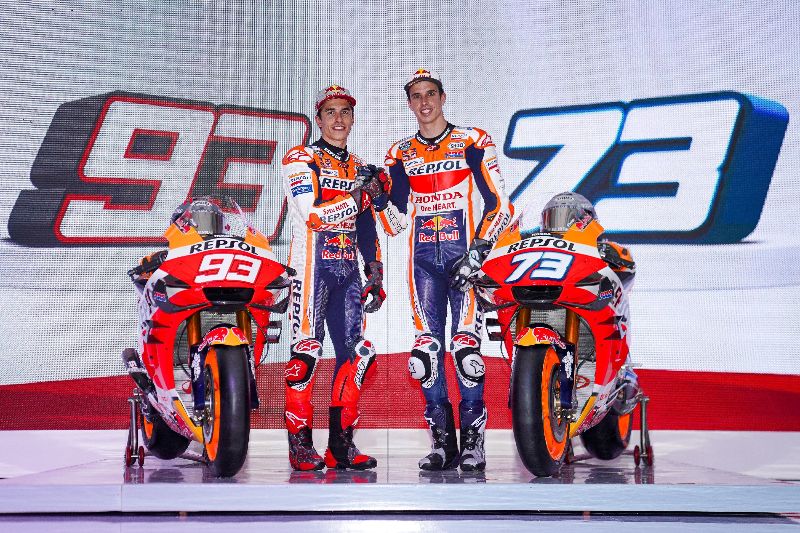 Let's face it. Marc Marquez is Team Honda! No ifs, and or buts. If you don't think so, how many riders you know can get their brother on the same team? That's power, folks And it should be that way. He's earned it. 8 world championships in 9 years? His style is the stuff of highlight reels. But with that style, comes a price and Marc's paying for that right now. He's had his second shoulder surgery in as many years and this one seems to be a little more worrisome to the Champ.
Going from body language, this injury to Marc's right shoulder may be a little more serious than first expected. At press time, the unconfirmed rumor was that Marquez needed another surgery on his right shoulder because of possible nerve damage. This time last year Marc was basically dealing with the same issue but on his left shoulder. This seems to be plaguing the Champ in that he's unable to push the new bike the way he wants and will hamper his development of the bike.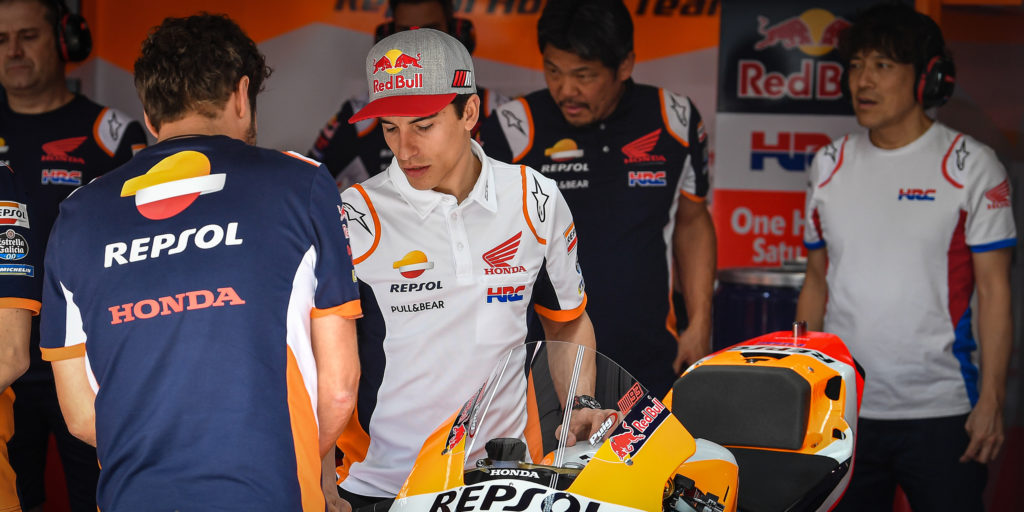 I say all this but this is Marc Marquez, not some mere mortal. If there is a will there is a way and Marc will find a way. That being said, the shoulder, coupled with his brother alongside him in the garage will be a little bit more than the Champ can handle this year. As hard as it is to type, I predict Marquez finishes second this season! That's right! The Baby Face Assassin, second!
Everybody falls off at some point.
TEAM YAMAHA AND WHAT TO DO ABOUT THE G.O.A.T.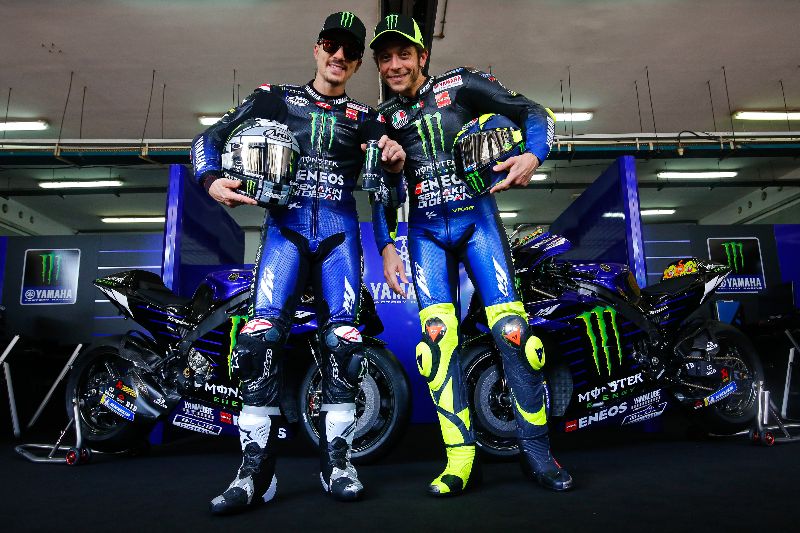 Plain and simple, Yamaha has a group of monsters! This lineup is the top of the GP grid! You've got the people's champion Fabio Quartararo, you've got Maverick Viñales, who I argue with anyone was the most consistent he's ever been and of course, you have the G.O.A.T., Valentino Rossi and to really just cement their stance on how serious they are, they have a five-time World Champion Jorge Lorenzo as their test rider. Yamaha has brought a bazooka to a gunfight! These guys will rough up the competition and establish themselves on top of the heap of GP for 2020! While I see Fabio having an even better year than '19, getting that long-deserved win, battling every week for the top spot of the podium, it is his teammate Vinales who I see as his the 2020 Champion!
Vinales was the first rider to sign his 2021 contract, he's got the same team as last year and he's happy! When you factor, familiarity and happiness… that is the recipe for success. Maverick has always shown he's got the talent but it is his mental game that's always been suspect. Now? I believe you will see Top Gun upset The Champ! There! I said it!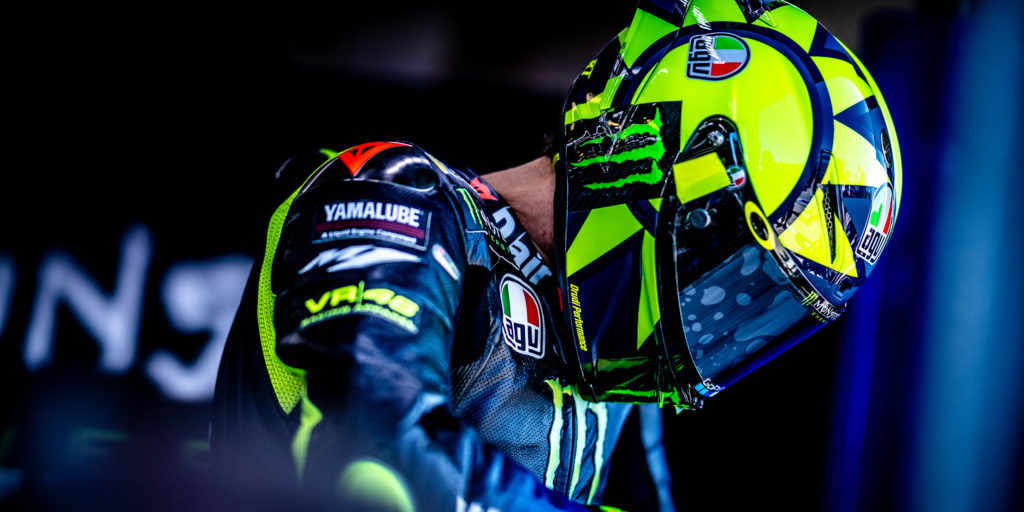 Rossi! What can be said that hasn't already been said. I love the Doctor more than any heterosexual man should love another heterosexual man but as they say, all good things must come to an end. It's in the body language, the look on his face in the garage… the Doc seems different. I think he can eke out one more victory but to sustain that over a 19 race weekend season, is too tall a task for the G.O.A.T. Vale says he will make up his mind during the European rounds but I think the writing is on the wall. Yamaha already has their factory team for 2021, without Rossi. Sure he has an option for a spot on Team Petronas but I am seeing this as Rossi's Last Stand. He will leave the sport as a legend and well-loved, but time waits for no one. I'm sure tears will be shed but… Life will go on! Look for Yamaha to also win the Constructors Championship with a boost from forgotten man Franko Morbidelli. This will be Team Yamaha's year! Count on it!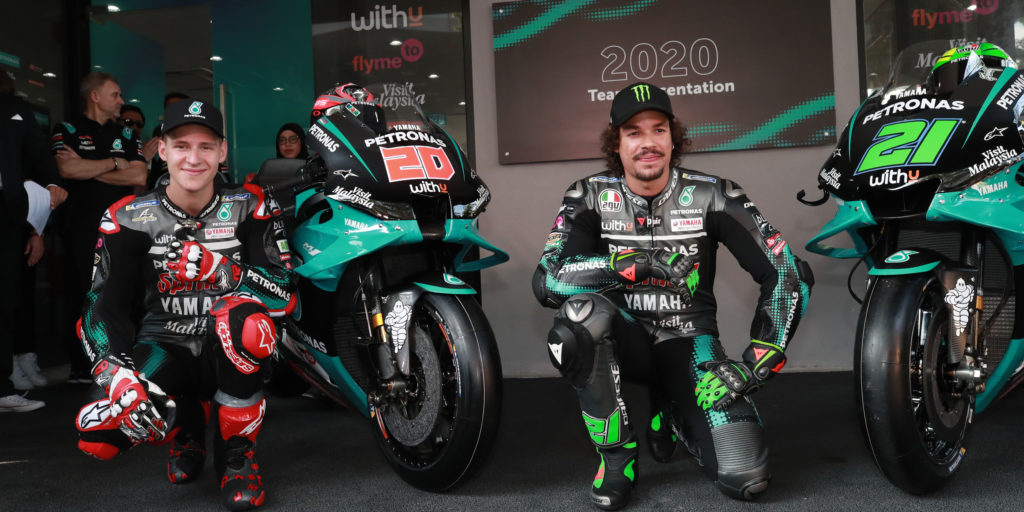 There you have it, my predictions. Are there other factors that will come into play? Of course. The new Michelin tyres, which everyone seems to love, wet races, etc. But overall, this is how I see the season playing out.
I think this will be the greatest season of MotoGP EVER! I know I say that every year, but I really, really, really believe it.
The Champ is hurt. This is the perfect time for his opponents to pounce, and its a contract year. Look for as many as eight different race winners and the tightest points championship in the modern era. GP has me salivating with the promise of what's to come.
With GP comes great racing, A reason to stay up late or wake up early, whichever you prefer, and the coming of the Spring, which is great for me because I hate the cold!
Get ready GP Freaks this year will be epic!
---