Don't call it an all-female track day. Marika Pamart's Ruts to Racelines is an all-female track experience.
What came to be Ruts to Racelines started as a females-only group, that operated in the schedule of an existing track day. As the females-only group grew in popularity and attendance, Marika Pamart knew that she was on to something. For some ladies that ride, getting on the track for the first time in a co-ed environment is intimidating. Marika's program offered a safe haven for women that wanted to experience the exhilarating rush of track riding sans the testosterone-driven aggression that their male counterparts often display.
The original concept of an all-female track session, for a while, was doing better than good. But the proverbial rug was pulled from underneath Marika and she was left with the decision to let it be or to let it ride. Marika chose the latter and Ruts to Racelines is flourishing more today than ever before. Marika took time from her busy schedule to chat about the Ruts to Racelines program and what is on deck for the 2021 track season.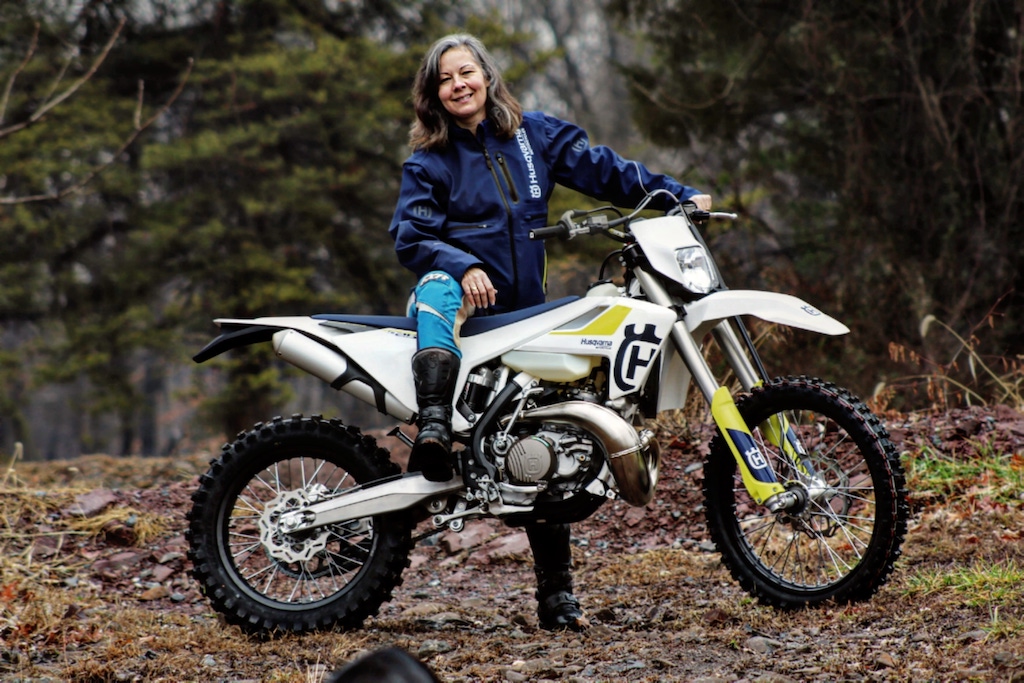 Allan Lane: How did Ruts to Racelines come together? 
Marika Pamart: It started out as an all-women group with the track day organization, Team Promotion. It was called TPM Track Day Girl. I approached Glen Goldman, owner of TPM at the time, with the idea of providing an all-women group during the regular track day rotations so women would have a less crowded track group and get to ride with like-minded women. Some women needed a less intimidating environment to give riding on the track a try. All of them loved it and TPM Track Day Girl began to grow. Some women told me that they would have never gotten on the track if it wasn't for the women's group! Glen had a requirement of at least ten women signed up for the group to be put into the rotation. We always got our ten-plus on the days that Track Day Girl was offered. It grew to the point we had two all-women track day events. 20 to 25 women riders signed up!
Allan Lane: What was the inspiration? 
Marika Pamart: My inspiration is paying it forward. A really close girlfriend talked me into my first track day and she was there for me every step of the way. She answered my newbie questions. Helped prep my street bike. Introduced me to a great coach and checked on me after every session. She made sure my first track day was less intimidating and made sure I had the best day possible. So I want to be for others, what she was for me.
Allan Lane: So what changed? 
Marika Pamart: In 2017, TPM had told me that they no longer had a place for Track Day Girl and I was faced with a decision. Let my vision fade away. Or try doing it on my own. With the encouragement of my husband and a group of badass women pushing me, I tried it on my own! TPM Track Day Girl ended and Ruts to Racelines began!
Allan Lane: How did you come up with the brand name, Ruts to Racelines? 
Marika Pamart: Ruts to Racelines comes from my passion for dirt bike riding… Ruts. And track days and road racing… Racelines. It started back when I was moving up in the skill groups of track days. I hit a plateau and it just seemed like I was stuck there. My coaches suggested that I get a dirt bike and get used to a bike moving around underneath me. I was hesitant because I was intimidated by dirt riding. It was scary and unpredictable. The ground moved underneath you and I had no clue what I was doing! But I listened and got myself a lil dirt bike. And dammit! Those coaches were right! It totally helped my riding! It helped me gain confidence and control on the track, pushing past my barriers and moving forward into some club racing. It also helped me become a better and safer street rider. 
Allan Lane: That makes sense. So many pro riders use multiple disciplines to sharpen their skills. I attended Colin Edwards' Texas Tornado Bootcamp a few years back. It really opened my eyes and changed my riding for the better. When was the first Ruts to Racelines event? 
Marika Pamart: The first Ruts to Racelines track day event was September 1, 2018, at NCBIKE in Garysburg North Carolina. After the event in 2018, I walked out onto the track, looked into the paddock and cried! Happy tears!
Allan Lane: What have been some of the obstacles that you've overcome to maintain and to grow Ruts to Racelines since that first event? 
Marika Pamart: The two biggest obstacles are finding tracks that are willing to sponsor the event and help with track rental expenses and finding new riders to bring to the track. Track rental is very expensive and I don't do this as a business. I do it to provide the women with a less intimidating environment. To provide them with the things I wish I had when I was starting out riding on the track. I also don't want to charge them a ton of money to register. They already have expenses just to get to the event. So all the money from registration goes back into paying the expenses of renting the track, insurance and other expenses that may incur.
Allan Lane: That's refreshing to hear. Track days are not cheap. And riders look for every break they can get. It's cool that you are reinvesting the funds received directly back into your program. Any other challenges?
Marika Pamart: Ruts to Racelines has grown into a very supportive moto family and it has its faithful followers. But the challenge is to constantly bring more riders off the streets and try the track. Getting them to understand that riding on the track is safer than riding on the street. And the skills you learn on the track will help you become a better, safer and more aware rider on the street. I have also learned the importance of having hand-picked coaches! I usually have 20 coaches at my big event of the year, MK's Moto Extravaganza. Having these coaches and their continued support is one of the main reasons Ruts to Racelines is so popular and successful. I mean you have been to track days. And you know how many coaches are usually there to help… Five to eight for like 150 riders! I have twenty for like fifty! Want to work with a coach? Ruts to Racelines gotchu!
Allan Lane:  It can be slim picking for coaches in most track day scenarios. I say, the more coaches the better. Especially in your case where Ruts to Racelines brings out a lot of ladies participating in their first on-track experience. Ok, 2021 track season… What's on deck for Ruts to Racelines?
Marika Pamart: The women's focused track day part of the schedule is… May 29 and 30 at NCBIKE in Garysburg, North Carolina. July 22 at NY Safety Track in Jefferson, New York. And September 11 at NCBIKE in Garysburg, North Carolina. We also have our dirty side, which is all women's dirt bike riding classes, with rentals. We offer that at all of our NCBIKE events, as well as different locations throughout the season.
Allan Lane: I know the sign-up process for a Ruts to Racelines event is different than how other organizations register riders for events. Run it down for the folks at home. 
Marika Pamart: I require them (registrants) to email me first. I respond with a couple of questions to ensure they are in the right group. I answer all their questions and then I provide them with the sign-up info. I want it to be intimate and personal. Otherwise, it's just another track day which I don't want to become.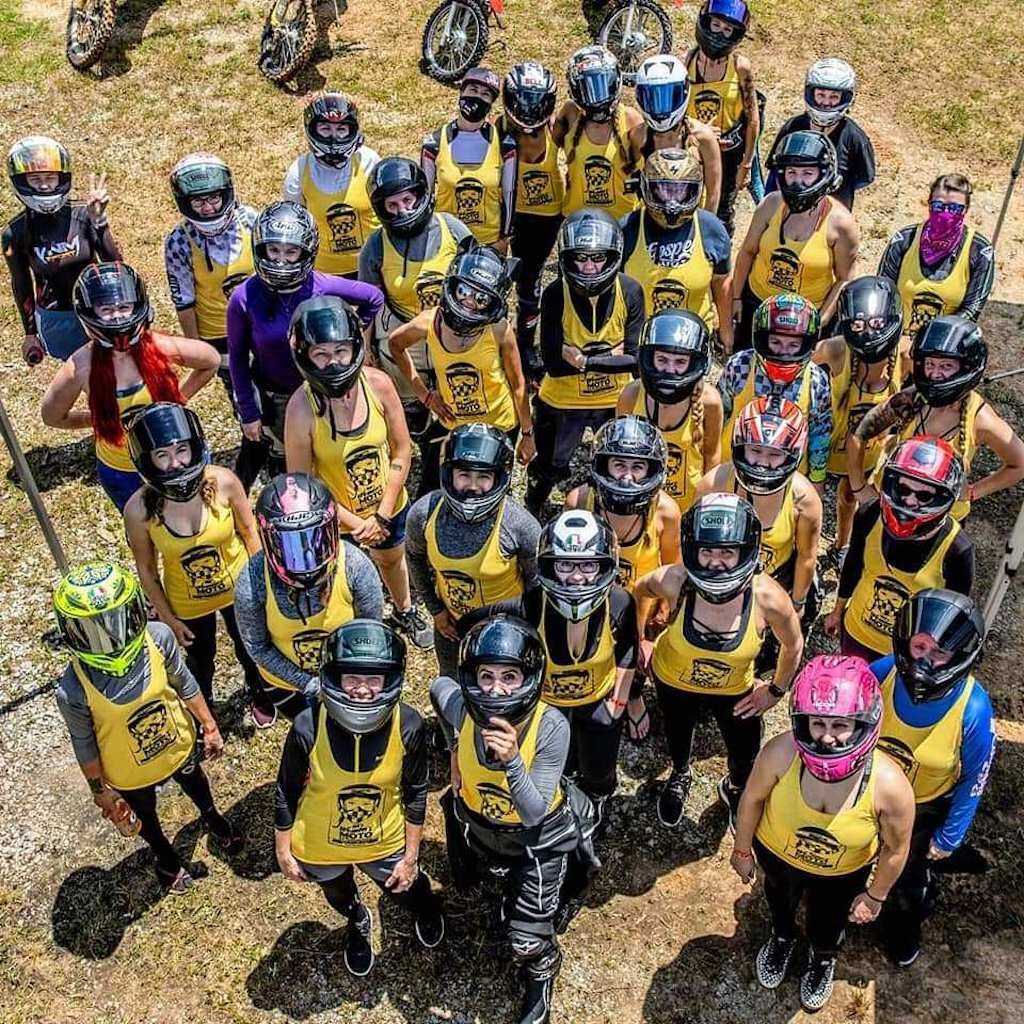 Allan Lane: We were recently talking about the event at NY Safety Track and you are really excited about it. I know that all of your events are important to you. But why is the NY Safety Track event so special? 
Marika Pamart: I have been fortunate to create successful events at NCBIKE for three years and they have grown in attendance at every event. There were 28 women at our first event and over 60 signed up for May this year. Ruts to Racelines' Southern women riders are so grateful for the experience and training that Ruts to Racelines offers. I have been wanting to bring it North for the Northern women riders. The amount of coaching, comradery and support women get at Ruts to Racelines just does not exist at any other track day event. And I want the women up north to experience the same awesomeness that the women down South have grown to love!
Ruts to Racelines continues to provide opportunities for ladies that ride and want to experience the track life in an easy-to-approach format. Marika plans to grow the events to include several different tracks, each year, yet keep things intimate with a maximum amount of 75 riders per event.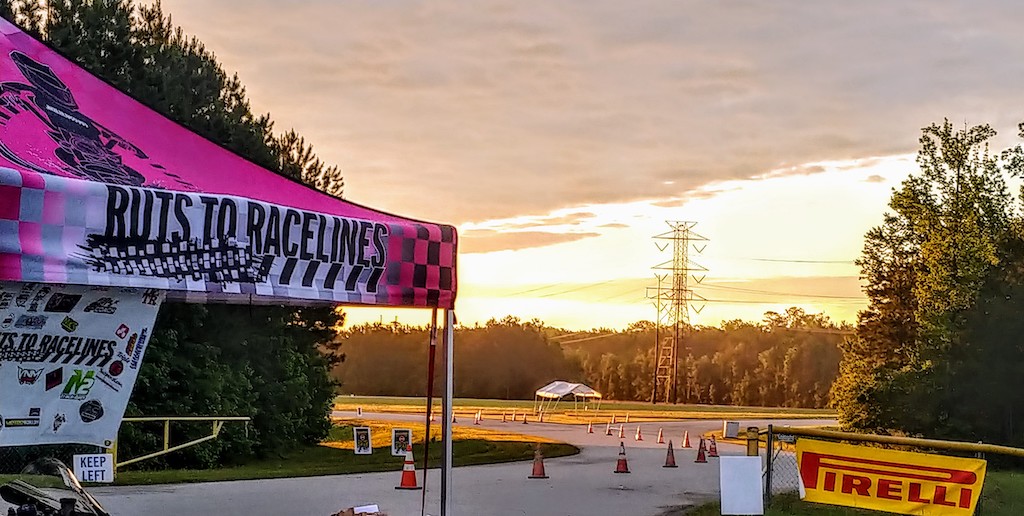 "Ruts to Racelines is giving women an opportunity to learn some of the things that I learned when I was first starting out in my moto journey," Marika concluded. "Experiencing different disciplines of motorcycling helps in all disciplines of motorcycling. There is more to moto than just street riding and each has its own rewards and challenges."
---