Is the Honda Rebel 1100 just a giant scooter, or a look into the future of cruisers?
The Honda Rebel has been somewhat of an unexpected cash cow for Honda. Using the 300 and 500 platforms, the Honda Rebel has carved out its own little niche among cruiser riders looking for something a little different. But the party stopped at the 500. That means Honda missed not just one, but every single opportunity to keep those riders in the cruiser fold. Unless they wanted a rather garish Honda Fury. Thus, the Honda Rebel 1100 is born.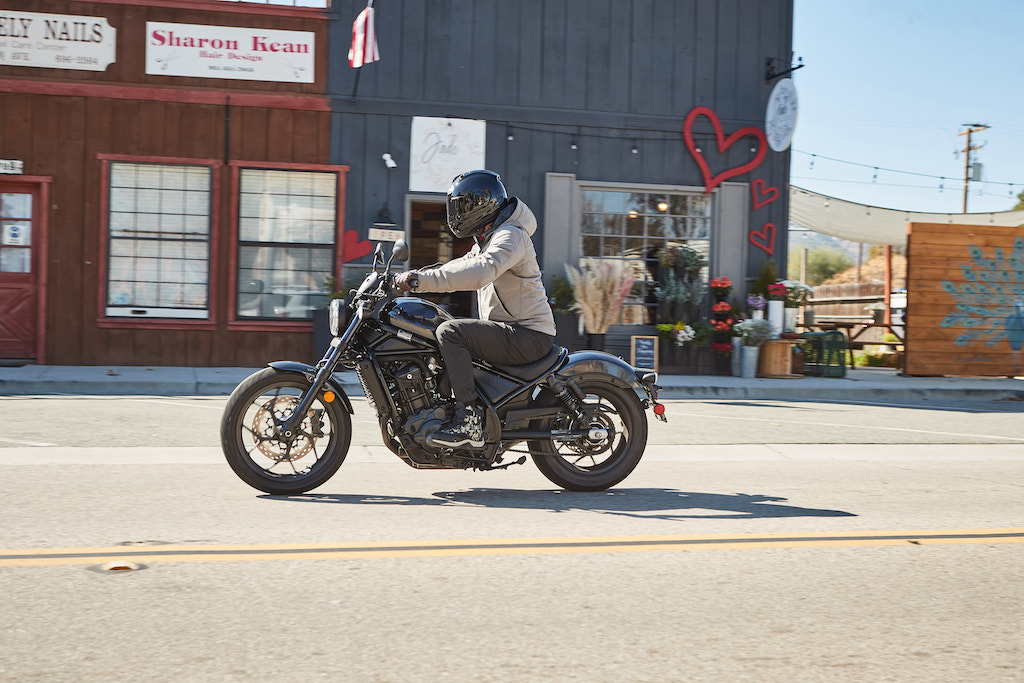 Honda knows the cruiser game is dominated by the Red, White and Blue, and are thus offering something a little different compared to Uncle Sam. The Rebel 1100 that we tested here with the auto DCT six-speed transmission, will cost you just south of $10K at $9999, with $700 taken off if you go for the traditional manual version.
The motor is ripped from the Honda Africa Twin 1100, the parallel twin-cylinder measuring 1084 cc and puts it in line with the Indian Scout and Harley-Davidson Iron 1200. Matched to a super-low 27.5-inch seat height and claimed curb weight of 509 pounds, Honda's presented a real alternative to traditional cruising, and that's before you ride it.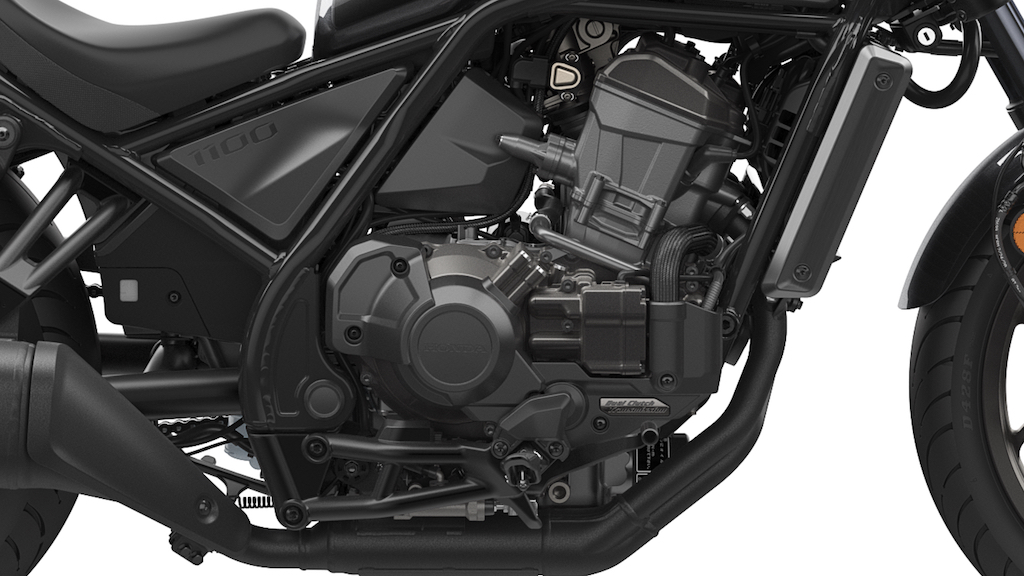 In becoming a Rebel powerplant, the Africa Twin's motor has received slightly different cam timing and the flywheel weight has been increased a substantial 20 percent. And although the motor will redline to 8000 rpm, all meaningful drive is about done by 7000 rpm and thus wills you to just lug the Rebel from one corner to the next. You're cruising, after all, not riding at the TT.
There are three preset ECU modes of Standard, Sport, and Rain. Each of which has its own level of traction and wheelie control, engine brake control, and DCT settings. Honda's also fitted a User mode that allows you to program everything individually. Handy when you consider the DCT itself has three modes, Levels One to Three, to explore. The DCT is a bit perplexing in its performance. In Level One, the Rebel becomes a massive scooter cruiser, sending the rider into sixth gear before he knows it and keeping the revs ultra-low. Here the DCT works beautifully, its performance matching the Rebel's aesthetic of a laid back easy rider.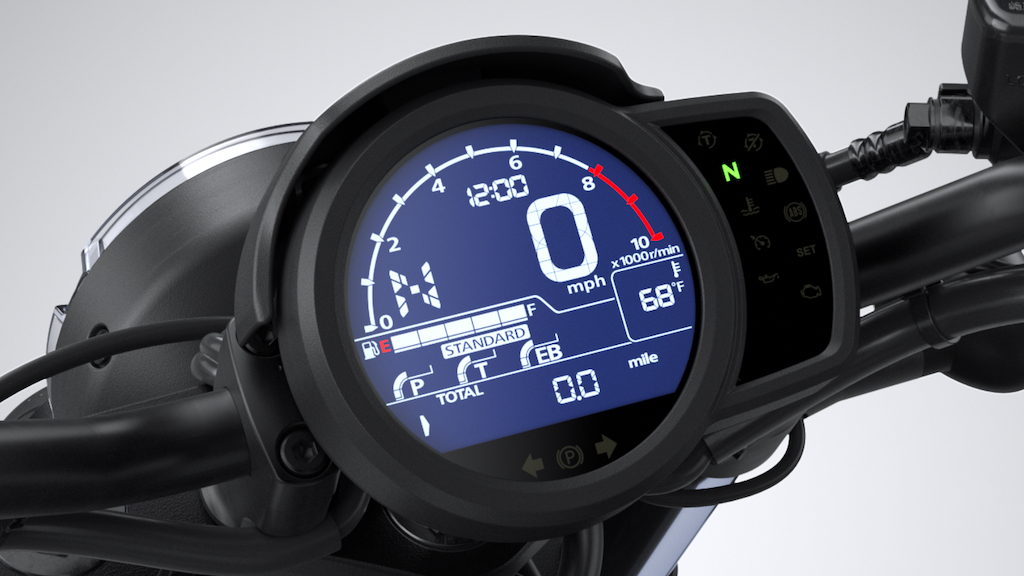 Kick it into Level Two and you're in the middle ground here. The DCT will hold the early gears for solid bottom-end acceleration, but once you're into gears four, five, and six, it'll once again go through them quickly and drop the revs low, which isn't ideal sometimes.
In Level Three, the DCT holds each individual gear, allowing you to max out drive and get the most available performance from the motor for a given speed. I have to admit this was my least favorite mode, as the gears would be held for far too long and the ride would become super vibey. You can fix this by using the paddle shift on the left handlebar, which is a fun little exercise, but then, you may as well have the manual gearbox…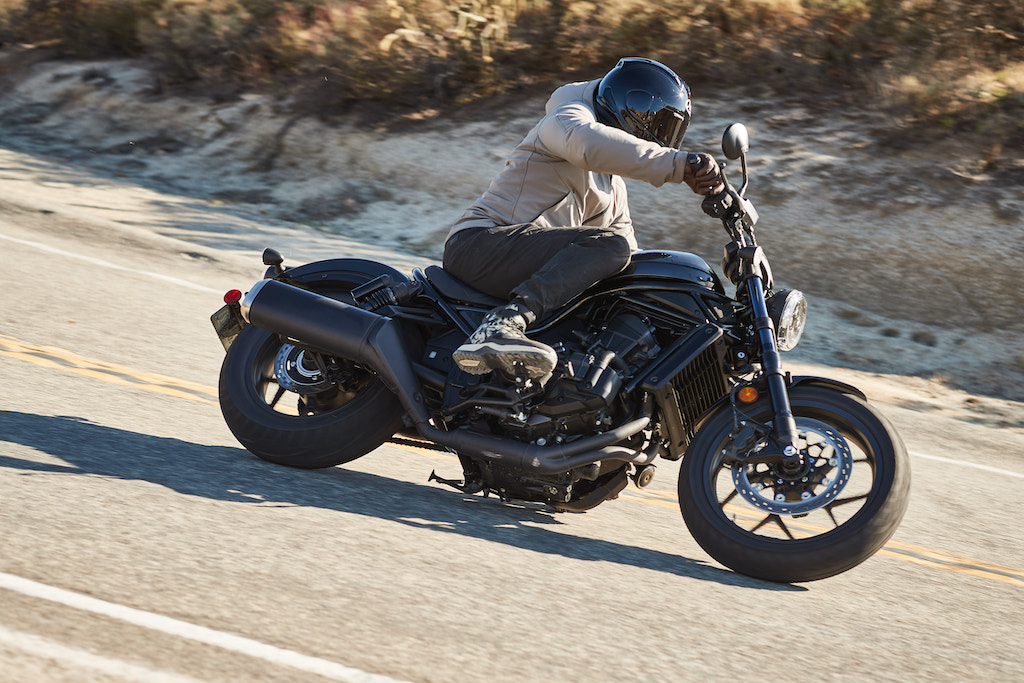 Honda's almost got the DCT spot on, but it's not quite there yet unless you're after low-speed cruising. If you are, it's happy days and the Rebel will suit you to a T. Oh, did I mention the Rebel also comes with cruise control as standard? Another reason to hit Level One and let the good times roll.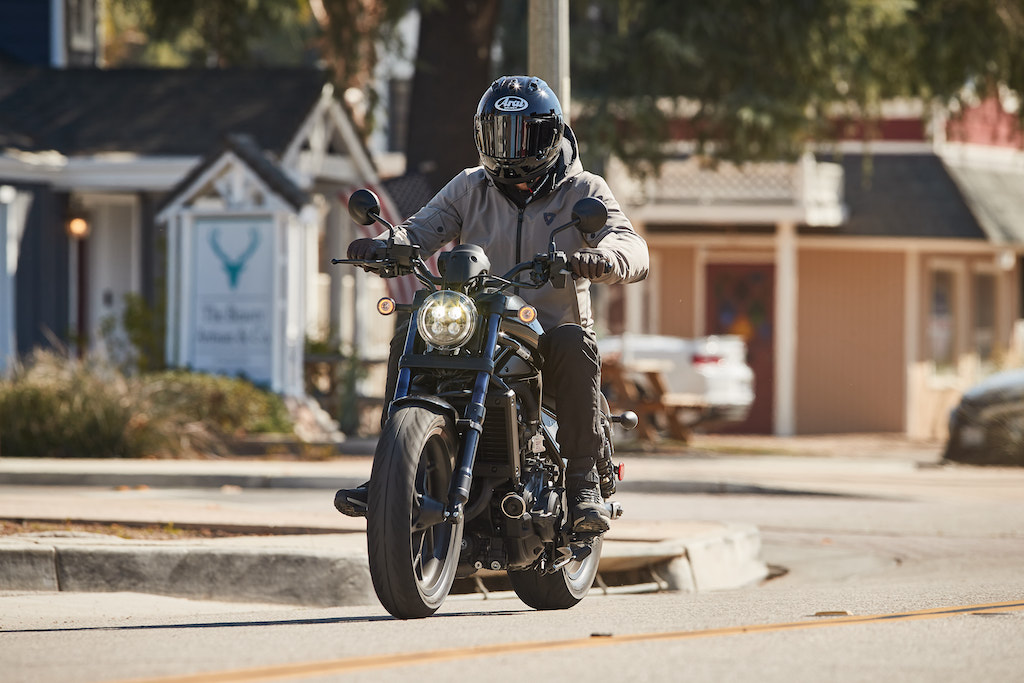 The Rebel is delightfully comfortable for something so low, the dual Showa shocks giving a lovely ride until you hit the hard, square-edged potholes you'll find in most city streets. Honda's pulled a good trick here, as creating a bike this low and one that doesn't send shocks through your spine isn't an easy thing to do. Keep the revs low and the Rebel flows through the city with style.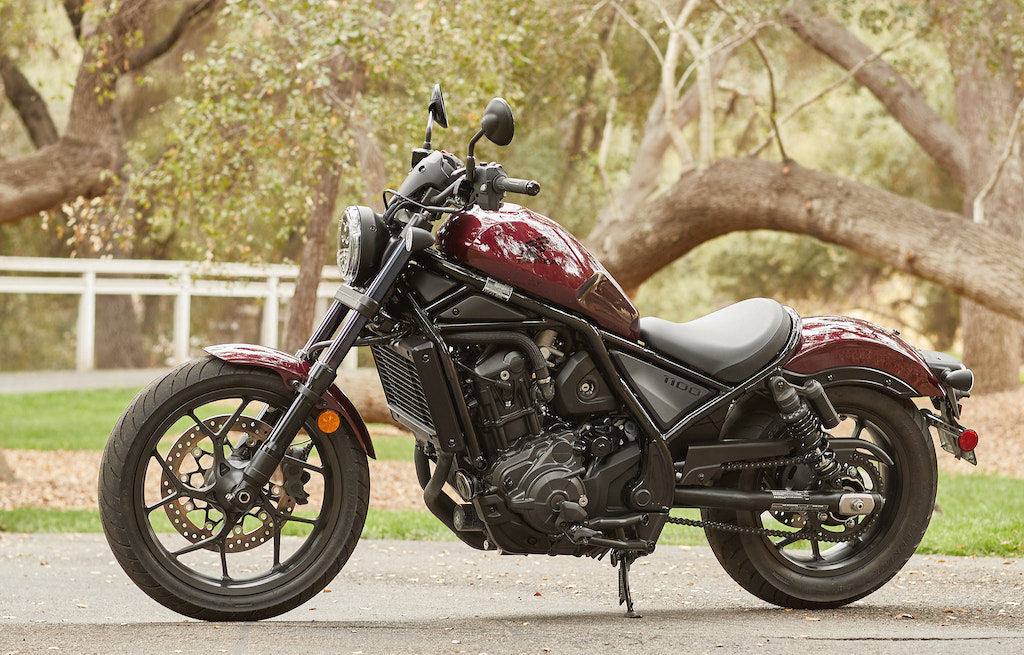 From my conversations with some moto journalist colleagues, the Rebel's look is a little polarizing. But I personally dig it. Although, I'd be changing that muffler, stat. The Honda Rebel 1100 looks unlike any other large-capacity cruiser and is ripe for customization with different tank covers and a host of various accessories available. And for under $10K, the DCT Rebel's going to take a lot of beating.
Images: Drew Ruiz
---