HJC Helmets releases the most recent RPHA 11 helmet based on the highly successful Minions movie franchise featuring the character Otto Minion.
HJC Helmets continue with its movie franchise collaborations, this time teaming up with the Illumination film company. Illumination's upcoming film release, Minions: The Rise of Gru, features the lovable Minions characters made famous in the Despicable Me. One of the stars of the animated movie is Otto Minion. And now, Otto has his own signature helmet. 
Otto Minions' bright yellow likeness now graces HJC's premium sport helmet, the RPHA 11 Pro and the RPHA 11. The RPHA 11 features PIM+ materials for an ultra-lightweight shell with superior shock-resistance. The helmet ships with an extra smoke shield, Pinlock insert, chin curtain, and breath box, as well as a five-year warranty. A smoke shield and an anti-fog insert are also included.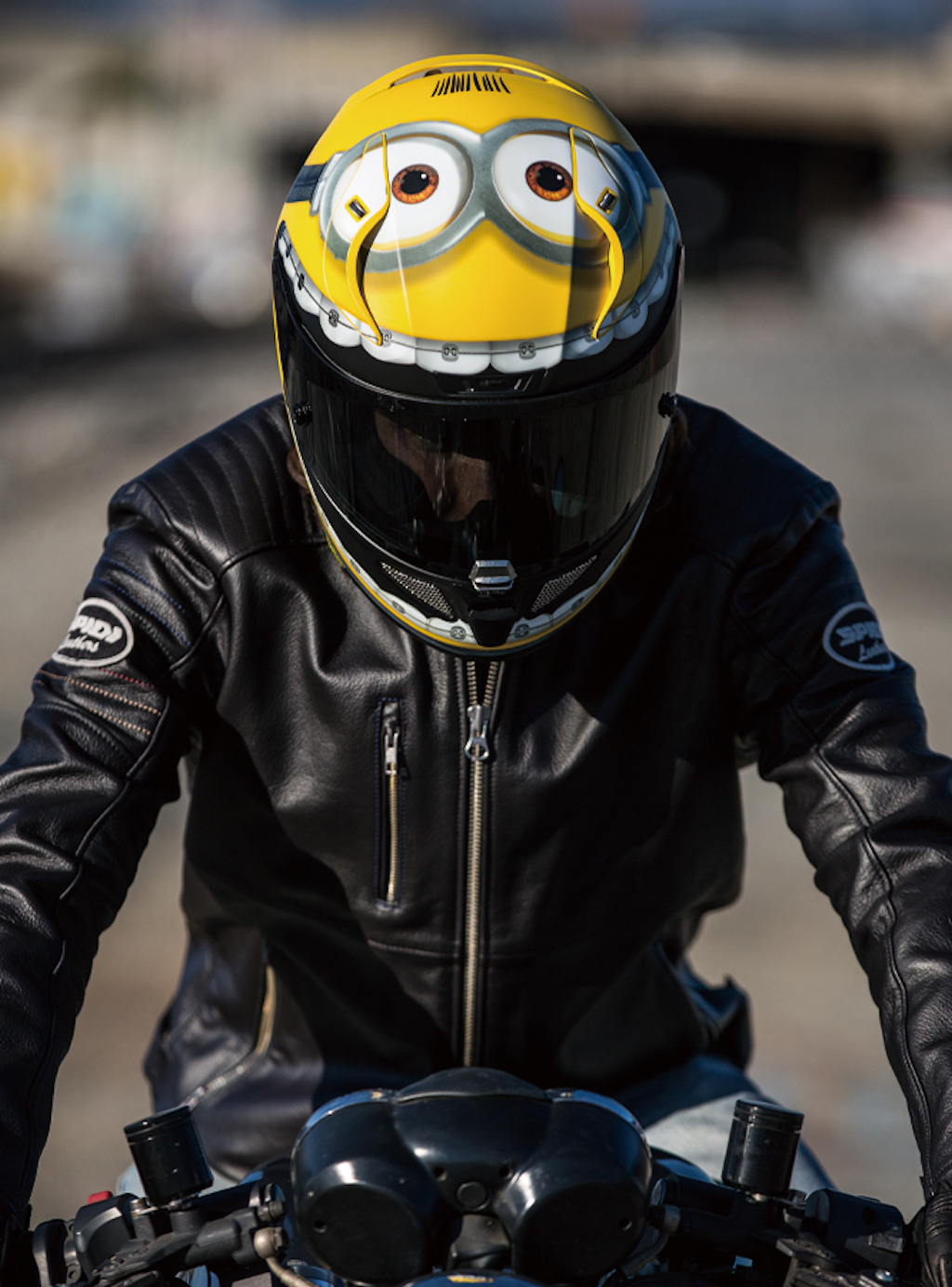 Sizes: RPHA 11 Pro – XS-2X, RPHA 11 – 2XS-2XL
Price: $599.99
Contact: www.hjchelmets.us