The 2022 World Supersport campaign of the Dynavolt Triumph team has secured the 2017 European Supersport Champion, Hannes Soomer.
Hannes Soomer won the European Supersport Championship in 2017. He moved up to the World Supersport class in 2018 and continued to make progress as a points earner and podium placer.
Now in his fifth year of World Supersport, the 23-year-old rider from Estonia joins the Dynavolt Factory Triumph World Supersport Team.
"I am very happy to join the Dynavolt Triumph team for the 2022 season. I truly believe in the bike's potential and the team's experience and am sure we can find a good way to work quickly.
"This year will present some new challenges with the new regulations which makes it very unpredictable and interesting. I can only say we will give it our all and I can't wait to start testing and really working for the season ahead." – Hannes Soomer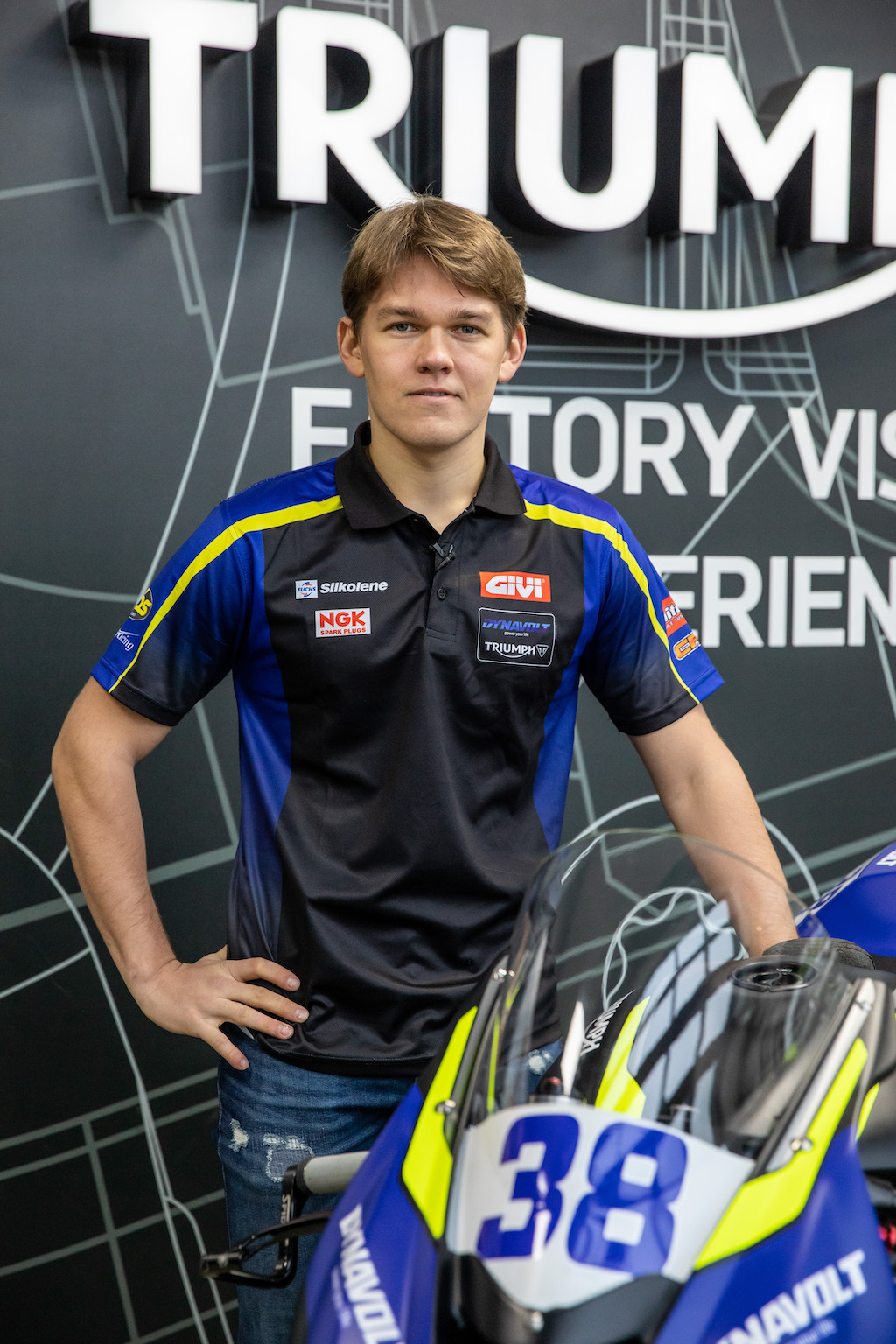 "We are really pleased to announce that we have come to an agreement with Hannes Soomer for our official Dynavolt Triumph team. To be honest I've been watching Hannes' progress in recent years and have spoken to him the last couple of seasons about the possibility of signing for our team so I'm pleased that for this year we've been able to make an agreement together.
"Hannes has already had podiums in 2020. Last year he broke his leg early in the season and came back impressively from that. I believe the potential is there, he has the experience and he believes in our team and the Triumph project. We are excited to get started with testing and looking forward to the early part of the championship.
"Our aim must be to challenge towards the front and ultimately for the podiums and the title. I think he is going to surprise a few people – not everybody because there are a few of us who realize his talent – but he is going to be a surprise. I'm really looking forward to it." – Dynavolt Triumph Team Manager Simon Buckmaster.
The 2022 World Supersport season begins April 8 at Motorland Aragon in Spain.
---