2021 Daytona 200 Winner and former British MotoStar Champion Brandon Paasch joins former World Supersport British rider Kyle Smith at PTR Dynavolt Triumph for the Quattro Group British Supersport 2021 season.
The PTR Dynavolt Triumph British Supersport team announced its team lineup for the 2021 season. Joining Kyle Smith will be the 2021 Daytona 200 Winner, former British MotoStar Champion and New Jersey native, Brandon Paasch. The two factory riders will pilot a pair of Triumph Street Triple 765 RS race weapons.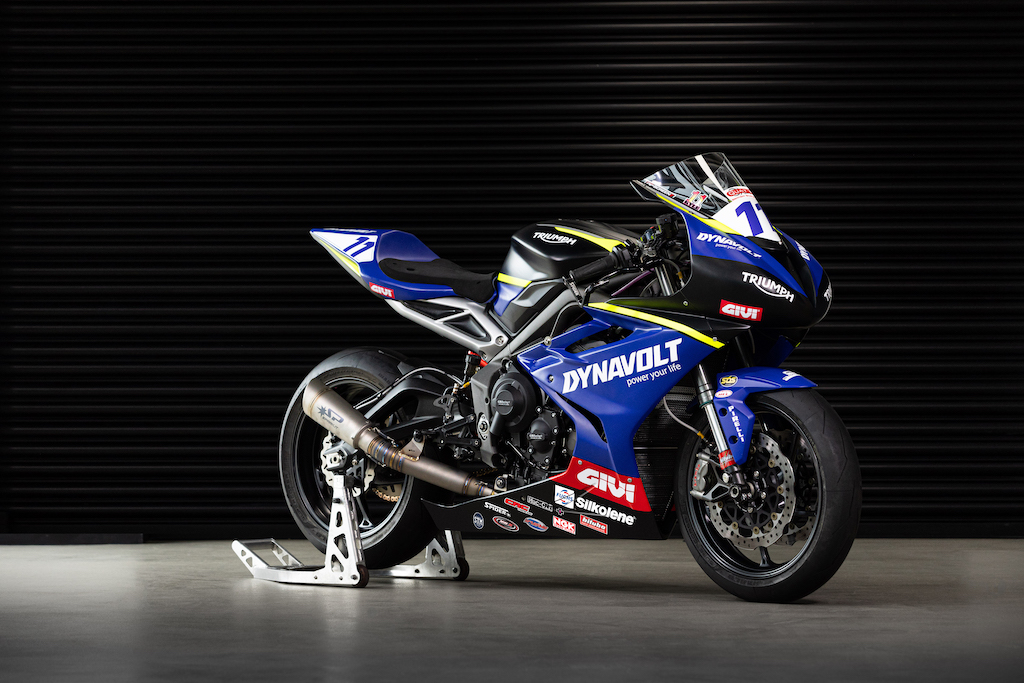 "I have to say, on behalf of PTR and Dynavolt and Triumph, I am really very proud of this machine and I really cannot wait to get started. I feel confident and slightly nervous; it's a brand new project but we have to aim at challenging to win. That has to be our goal for the season." – Simon Buckmaster, Dynavolt Triumph's Team Principal.
"Visiting the Triumph factory was an awesome experience, it's amazing to see how much time and effort they put into every detail. That's something that gives a rider an extra bit of confidence. It was also great to finally get to meet up and chat with the team and see the Dynavolt Triumph race bike! I've been thinking of this moment for months now, so to finally see everything coming together was so exciting! I'm fully focused on getting testing here pretty soon, and I can't thank Triumph enough for all the hospitality and support! I hope everyone else is as excited about this opportunity as I am!" – Brandon Paasch, Dynavolt Triumph Factory Rider #96.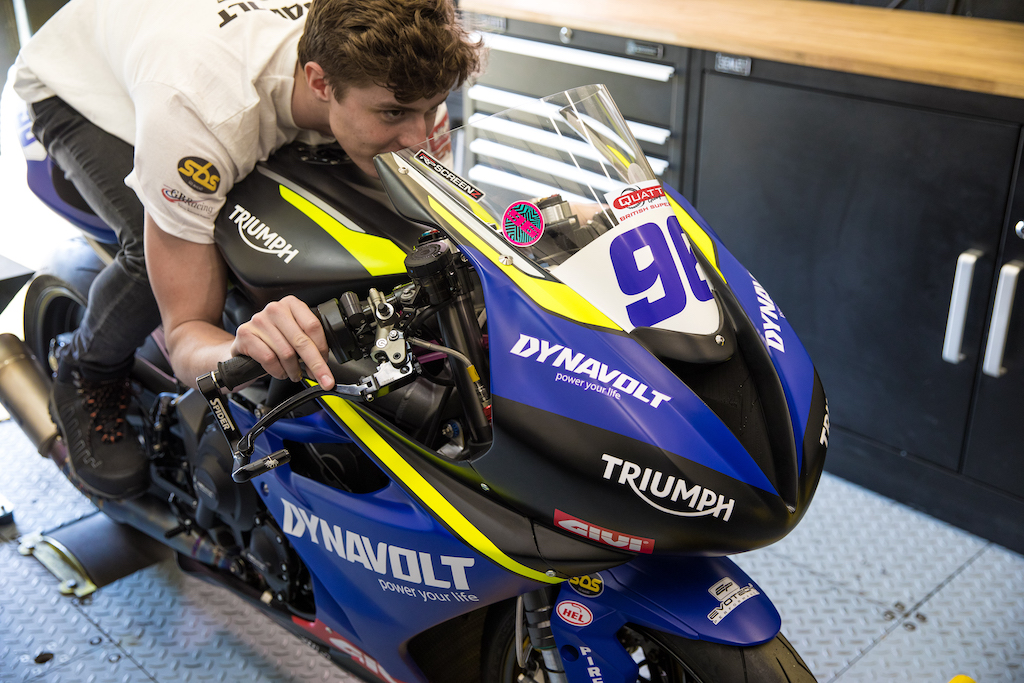 "I am keen to get started in what will be a new challenge for me in a new championship with a new bike. When I got the call from Simon it was a no-brainer. I can't wait to start testing at Silverstone to get our base set-up. I have no doubt the new Triumph will be a good bike and having worked with the PTR crew in the past, I am confident we can be competitive." – Kyle Smith, Dynavolt Triumph Factory Rider #11.
The PTR Dynavolt Triumph team is prepared to debut the 2021 Dynavolt Triumph Street Triple 765 RS at Silverstone for the first official BSB test, April 28, 2021.
---