It's time for the annual MotoGP Post Season Awards, 2021 Edition, curated, voted on and decided upon by our very own B.T.
These are the MotoGP awards they should be handing out. So take a seat, get a tasty beverage and enjoy the post-season MotoGP awards, 2021 edition.
Snake Eyes – The Bad Luck Award
This award goes to the big man Danilo Petrucci. Petrucci only scored a measly 37 points this season and finished 21st. If he wasn't being taken out by an overzealous rider, it was a teammate. It seemed like before the start of every race Danilo walked under a ladder while breaking a mirror before a black cat crossed his path.
We all wish the big man luck as he takes on the Dakar. Hopefully, his luck is a little better and he won't be taken out by a tree.
Youth Gone Wild – Rookie Of The Year Award
This is going to be unpopular but, these are my awards, so just hear me out. Enea "The Beast" Bastianini gets the nod over Jorge Martin despite finishing behind him in the final standings. He was on a two-year-old bike and had to make up more places on the grid.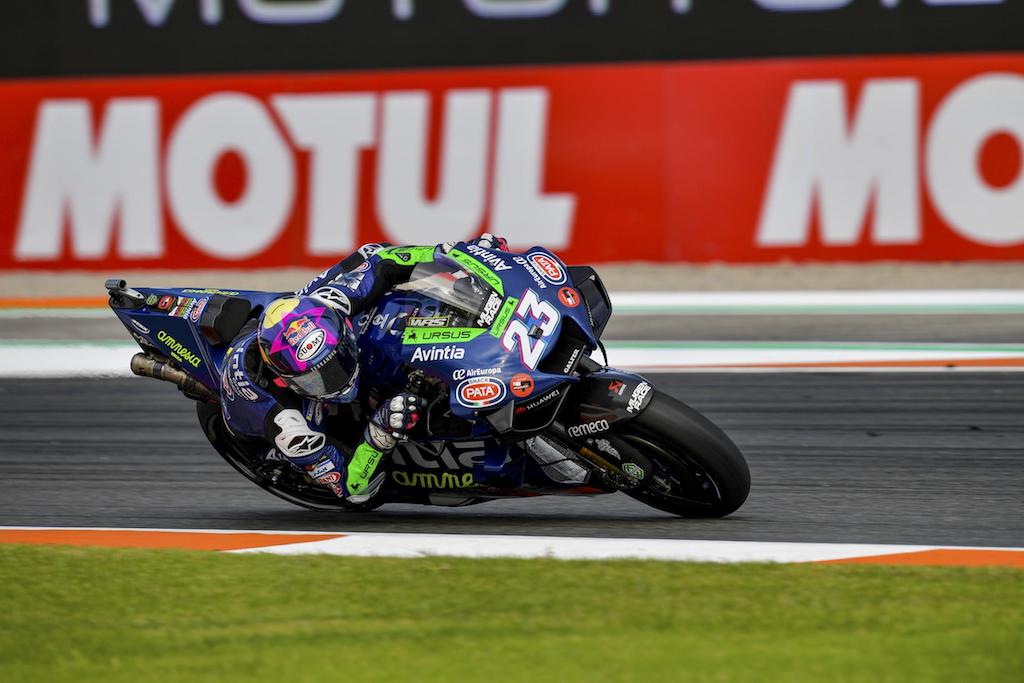 When Martin was "on", sure he was hot, but when he wasn't, he was colder than a girlfriend who just went through your phone! Check out the last six races. The Beast was definitely unleashed securing top 10 finishes which is something Martin failed to do. If he had a factory bike or even last year's model, who knows the damage he could inflict. Watch out for the Beast in 2022!
Gang Gang – Manufacturer of the Year Award
Ducati. The question isn't how Ducati had the grid on lock. The question is how did they only manage just one podium lockout! If it wasn't a factory bike winning, it was a satellite bike giving you fits.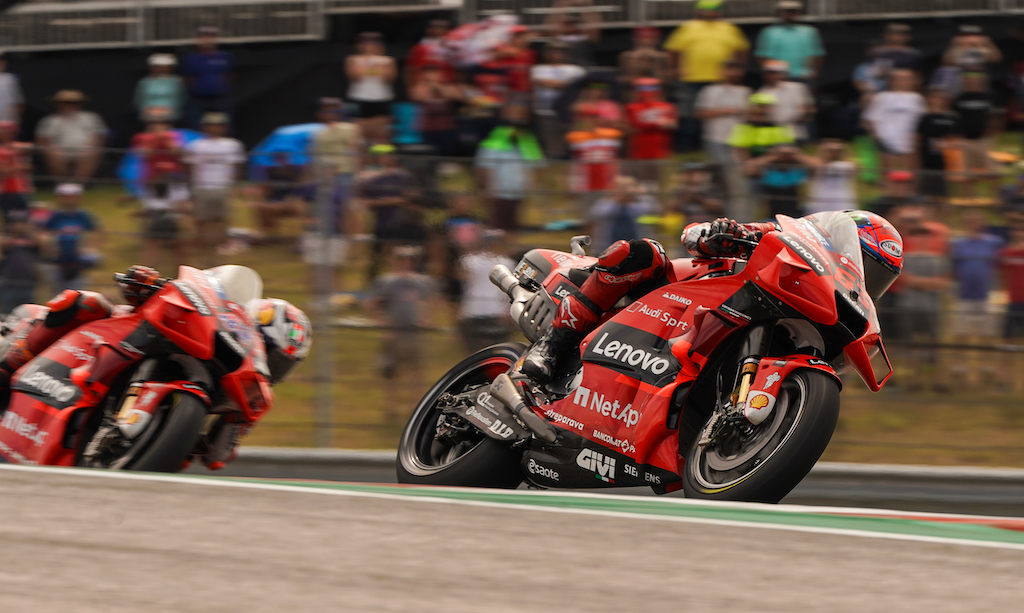 And to make things worse, they even had two-year-old bikes getting podiums! With the Bologna Bullets being the sole manufacturer for MotoE, starting in 2023, Ducati showed they are the boys to beat!
Drip Drip – Dopest Livery on the Grid Award
KTM Tech 3 Squad. They had the Halloween colors! That orange just popped for me! Too bad they couldn't consistently be at the front of the grid but at least they looked good wherever they finished. In reality, that's all that matters… looking good!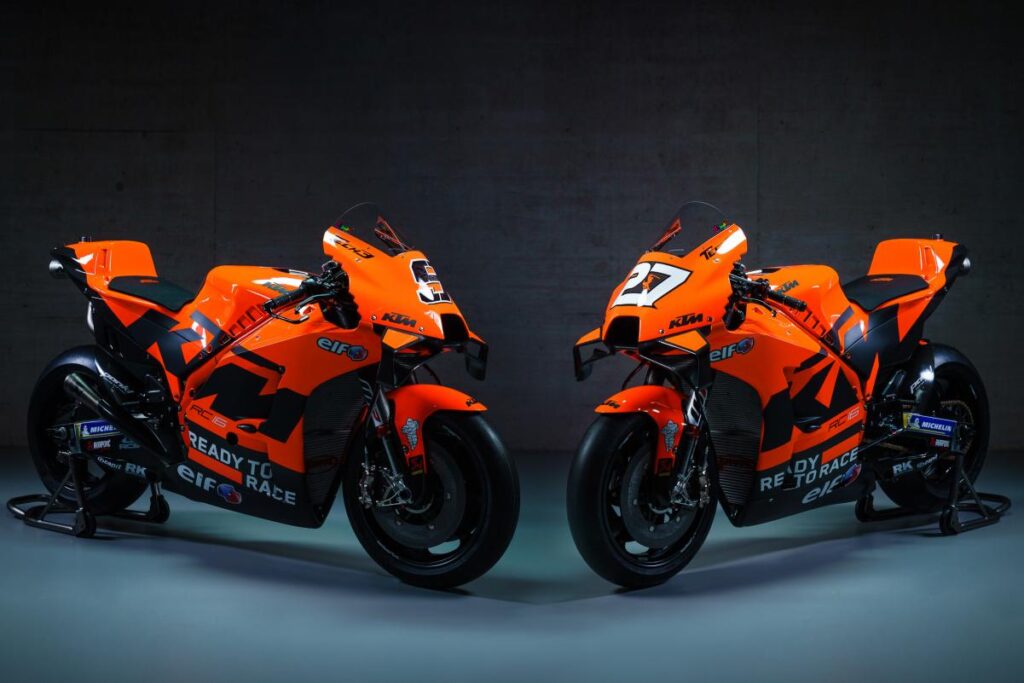 What's Poppin'? – Race of the Year Award
This was a tough one. Although the Austria "Rain Race" was crazy, I gotta give the nod to Aragon and the showdown between Pecco and Marquez! We all know Marquez wasn't 100% but unless he's dead, Marquez is still in it and that's what made this dual a must-see.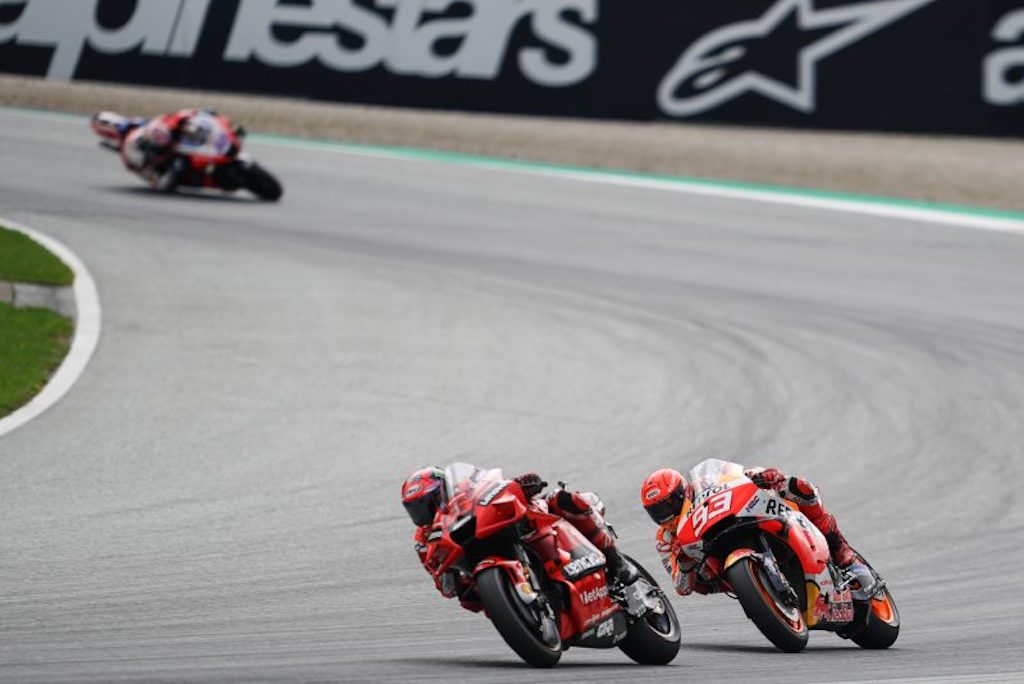 Eight-time Champion versus the youngster on the bullet. Pecco never let Marquez lead and held off the Champion like a seasoned veteran. I believed Pecco became a man that Sunday afternoon. And Marquez? Well, he's always going to be Marquez!
King of The Mountain – Rider of The Year Award
The difference a year makes is exactly why Fabio Quartararo is my Rider of The Year. He has a Sports Psychologist. He got his emotions in check. And oh yeah… he kicked ass on the track!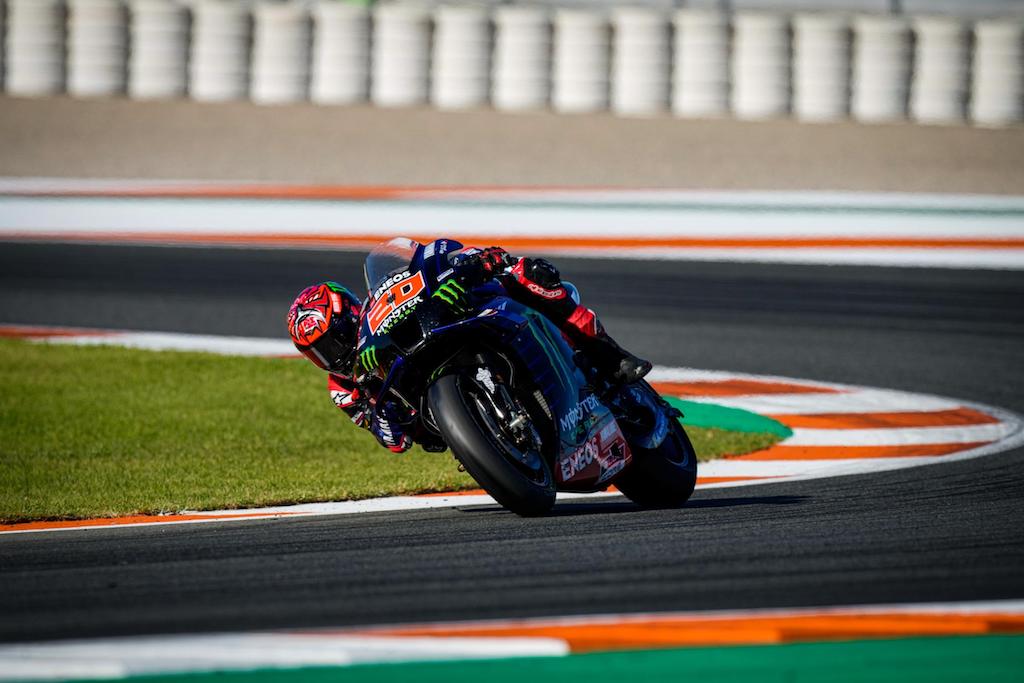 It wasn't the victories that impressed me. It was how he handled adversity. He didn't let "Zipper Gate" get him down or his arm pump issue in Jerez. Fabio got that space between the ears fixed and the rest is history!
The Grandes Cojones Award
An easy one… Brad Binder in Austria. Sure, he had nothing to lose. It wasn't like he was going for a championship, but the fact that he raced a MotoGP bike with slicks during the rain for three laps and won? Well, there's really nothing else to say, now is there?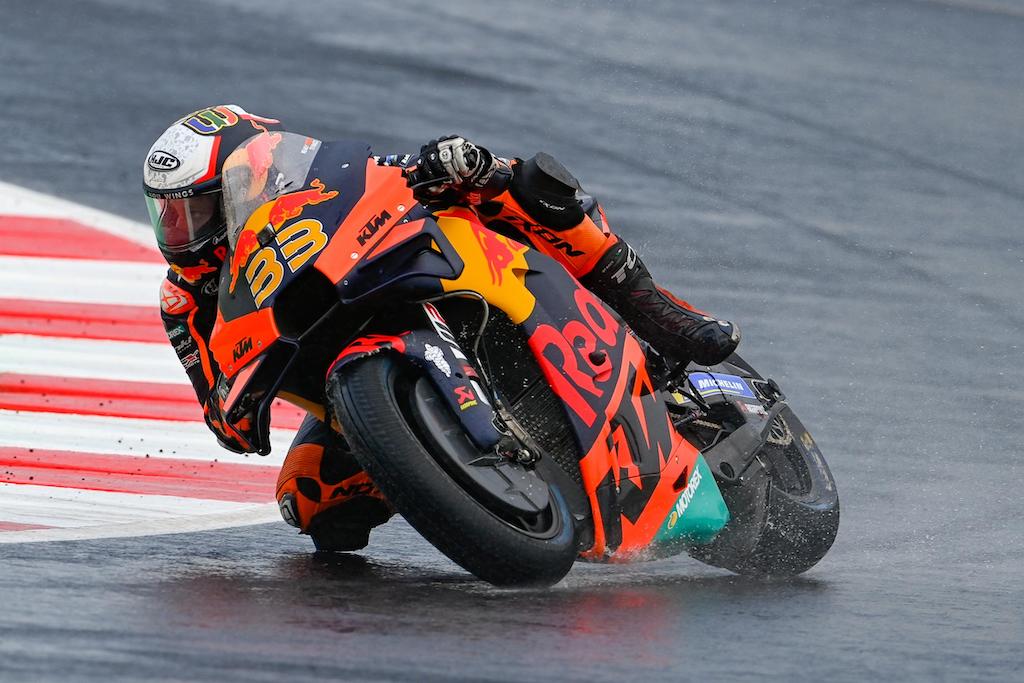 All Eyez On Me Award
The x-factor of the paddock continues to be Marc Marquez. Even after missing the first two races of the year, not finishing four races and missing the last two races. Marquez still finished an astounding seventh place! It just goes to show you, Marquez is still a force to be reckoned with.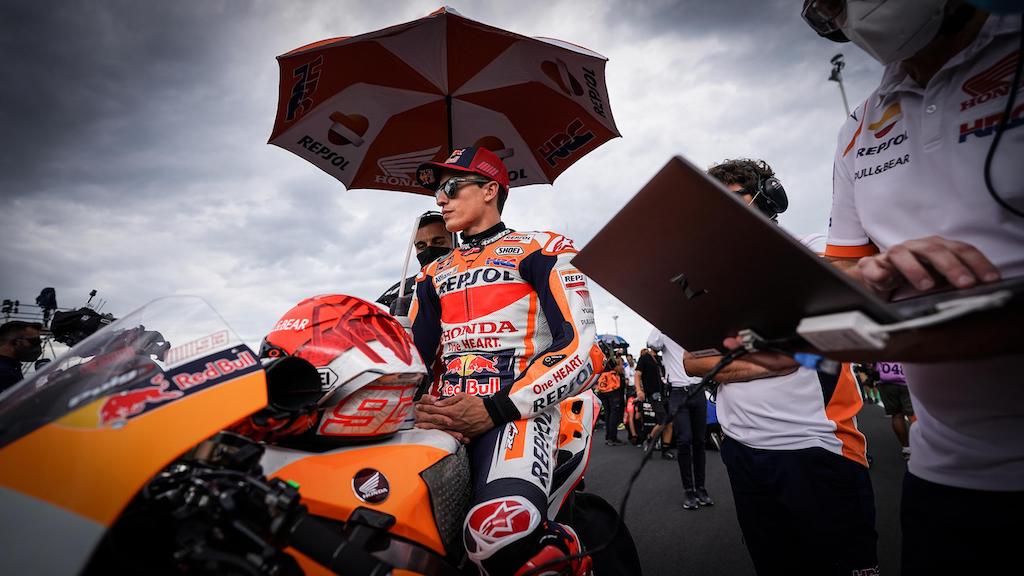 Marquez is like the Terminator. Even though he might not have his body functioning at 100% he's still dangerous. Until he completes a full season the other riders know they can't fully appreciate their championship knowing all roads lead through Marquez. In other words, he's still that dude!
Stoppie in the Name of Love, What are we Wheelie doing here? – The Wow Award
Jack Miller! Not only does he do the best stand-up wheelies in the game since John "Hopper" Hopkins, but he added stoppies to his repertoire just to show WorldSBK's Toprak Razgatlioglu, whatever he can do, Jack can do better!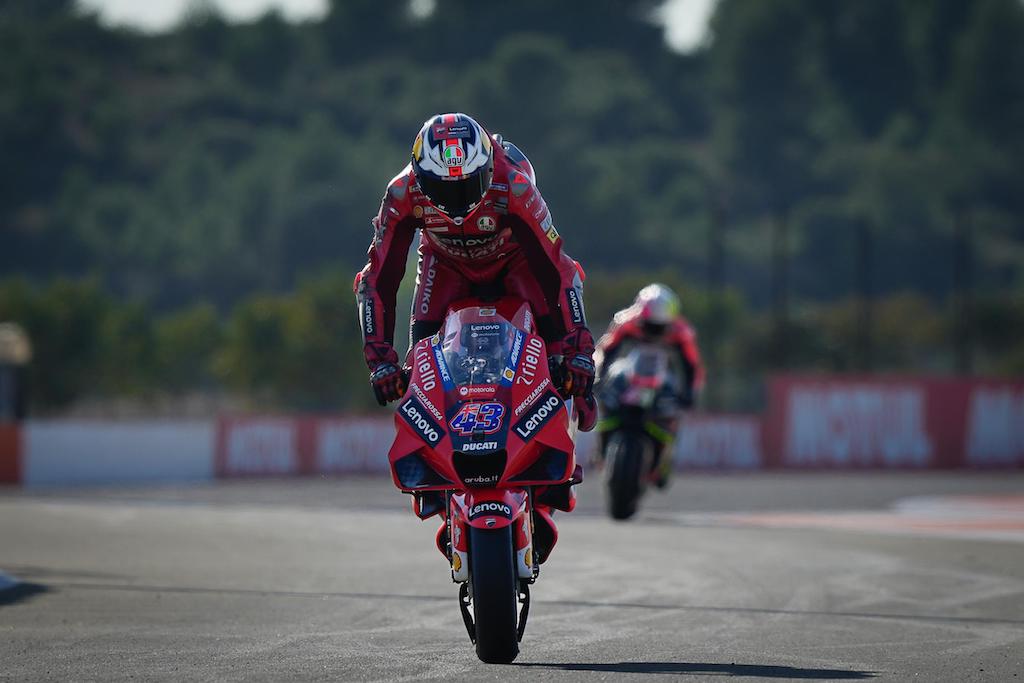 Ain't no Question Who Tha' Man Is – The Lifetime Achievement Award
This goes to Valentino Rossi. I'll spare you the numbers, but what his contributions were to MotoGP is all him. As Mick in "Rocky III" once famously said, "He was a one man wrecking machine!"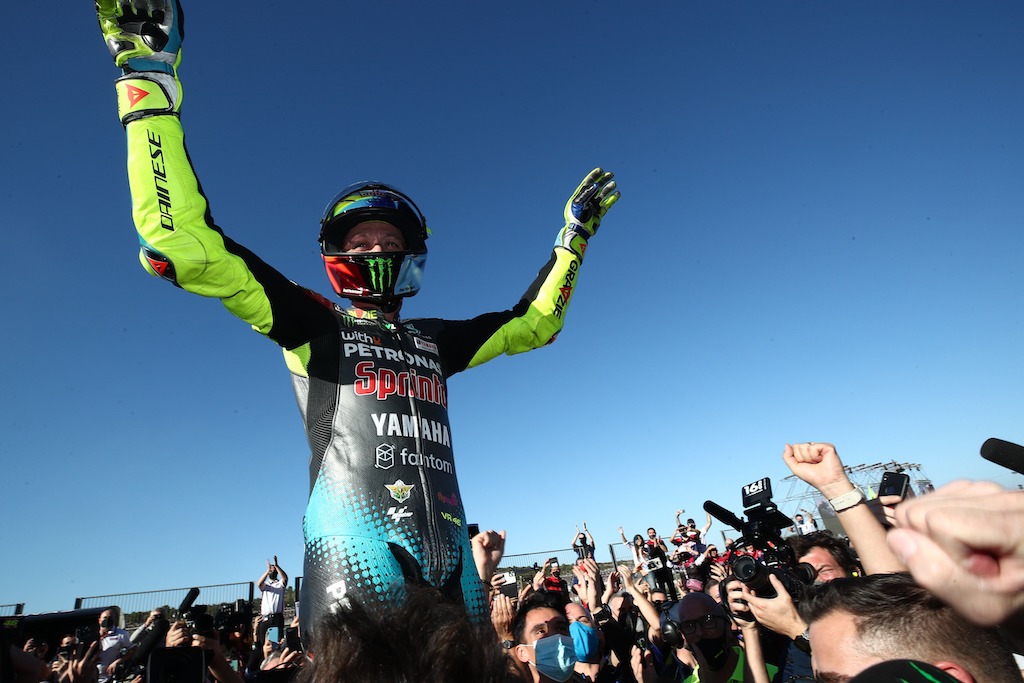 Watching Rossi's past Videos, the funny quotes, the after victory celebrations, the list goes on and on. Rossi was an original that will never be duplicated! I'm not ashamed to say I cried watching his last victory in Assen and I damn near cried watching his last lap celebrations in Valencia.
I love Vale, as all the world does. I saved the last award for him. You da' man, Vale! You da man! I just simply want to say, "Grazie, Vale! Grazie."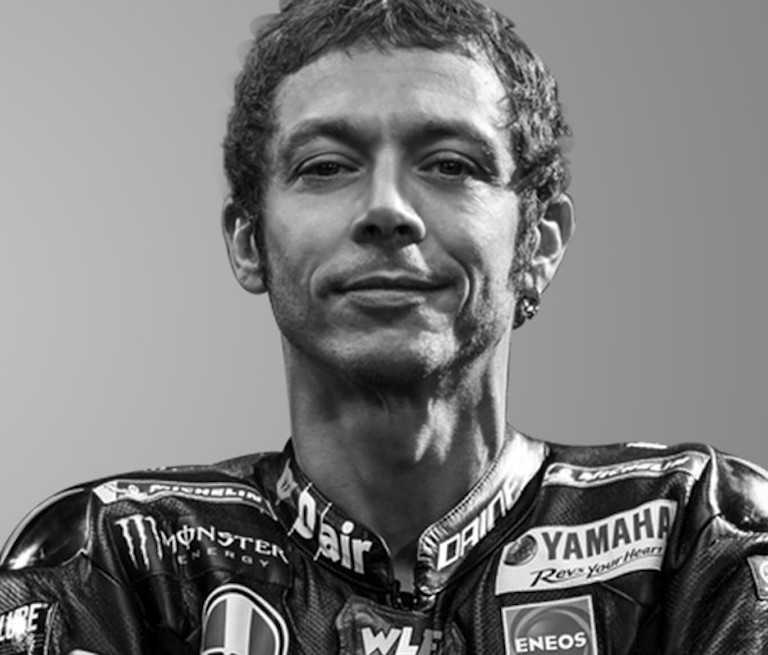 I hope you enjoyed the 2021 MotoGP Awards. Enjoy your off-season, freaks! The time will be upon us, soon enough. Thank you for reading my ramblings! Grazie! Happy holidays!
Images: Anthony Watt, MotoGP
---