"We can be heroes, just for one day…" Ducati takes first and second place in Spain thanks to an emotionally charged victory by Jack Miller.
Rarely can one person bring together his competitors and fans at the same time. That is special. When your favorite doesn't win, why should you care about who does? The hell with that person, unless… that person's name is Jack Miller!
Other than Valentino Rossi, can you find a rider who everyone pulls for openly or secretly? I think not. There may be indifference to a rider one way or another but to genuinely root for and pull for other than your favorite, you will not find another rider other than Jack "Jack Azz" Miller!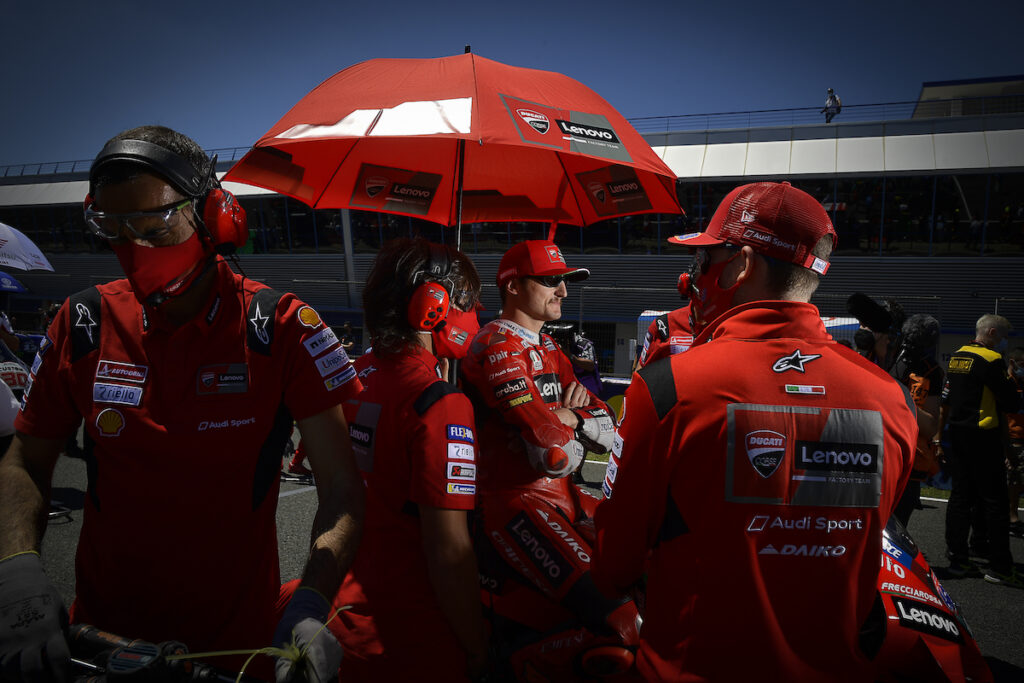 What's the appeal? To tell you the truth, I don't know. Maybe it's his no-nonsense approach to racing? His humility? His self-deprecating humor? Who knows? But I do know, Jack Miller is a man's man and he elicits that respect everywhere he goes without people getting in their feelings in a bad way.
What has Miller lacked in his MotoGP career? A championship and a victory in the dry. Although he snagged a victory in the wet at Assen in 2016, it's a dry race victory that has eluded him. He was deemed a sort of wunderkind in GP circles when he went from Moto3 straight to MotoGP. This was unheard of at the time. Who was this kid from down under who possessed all this talent?
Well, that was it. Jack Miller was a kid and it took him a while to see what it took to win at the highest level. He slowly but surely changed his ways. He took training seriously, cut this hair, all the while, he was still being Jack. But would he ever fulfill his promise of being a superstar in MotoGP?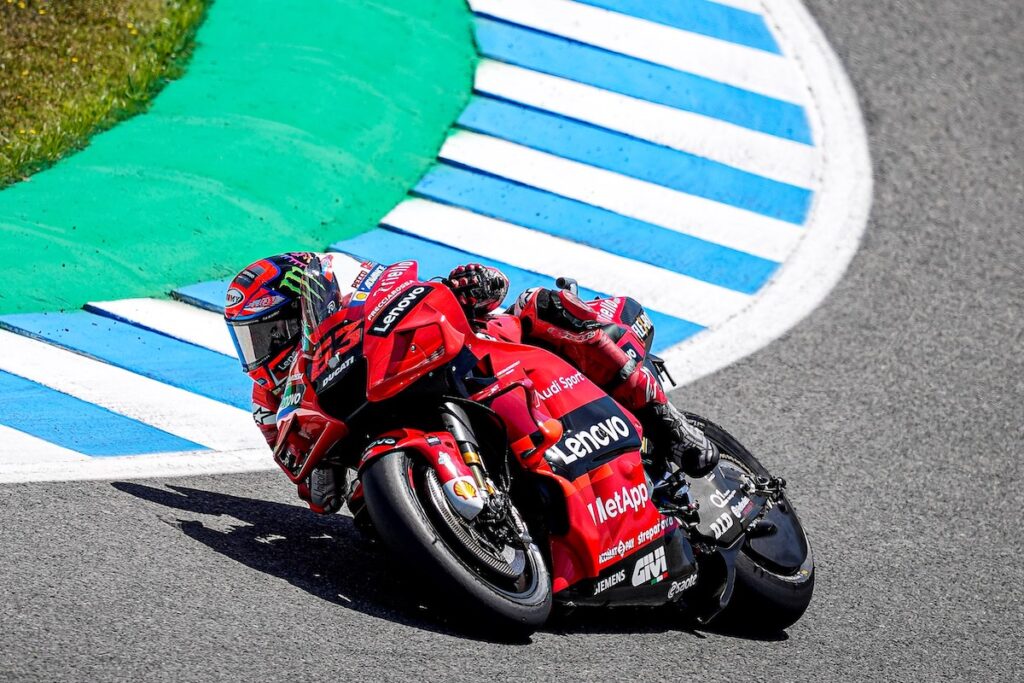 This season Miller earned the coveted factory seat at Ducati. It was time to put up or shut up. In the first three races, it didn't look good. No victories. A DNF. Had Jack's promise faded like a pair of five-year-old jeans?
At the Angel Nieto Circuit in Jerez, a track that was literally chewing riders up and spitting them out during the entire weekend, Jack Miller ran the race of his life. He grabbed the holeshot, led for the first three laps, before surrendering the lead to Fabio Quartararo. He then retook the lead when arm-pump reared its ugly head for Quartararo with ten laps left. Miller, showing why he is the right man for the job at Ducati, brought home an emotionally draining victory that had half the paddock coming out of the garage to greet the Aussie. Maybe it's because we've watched him grow up and take his lumps and still come back out firing like a boxer in a corner getting pummeled, Miller somehow captivated us and made us become fans because we saw a little bit of him in us.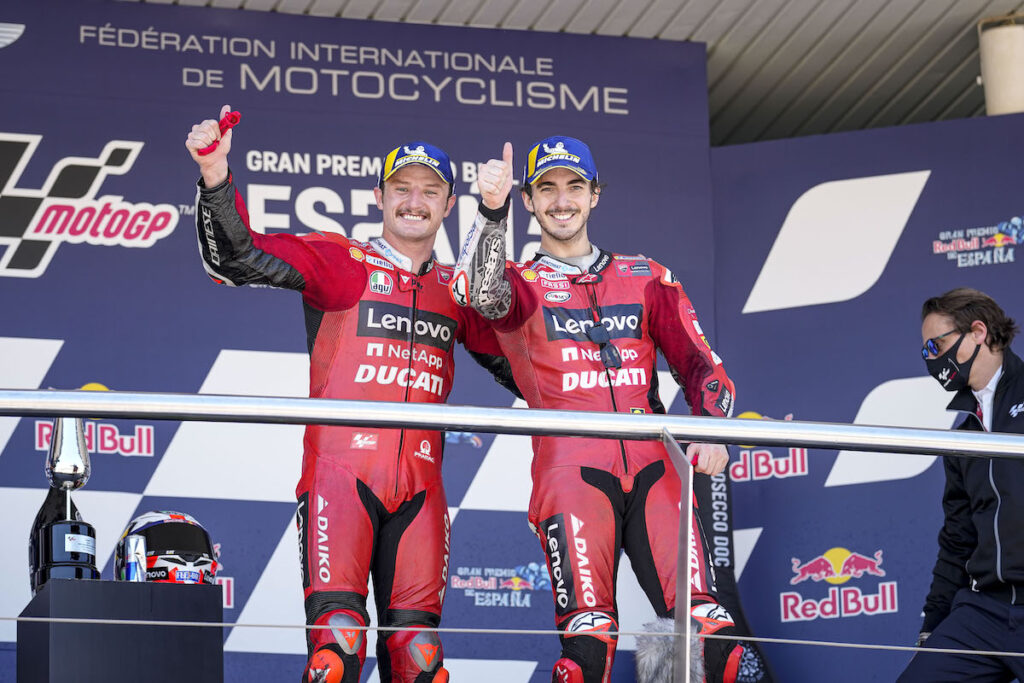 Ironically, the new wunderkind of MotoGP is a 16-year-old Moto3 rider, Pedro Acosta. He is so good that he was invited to the MotoGP pre-race press conference. There was also mention of Acosta going straight to MotoGP after this season ala Miller but I get the feeling that was all just talk. Besides, I think if Jack were to do it all over, he'd have gone through Moto2 first.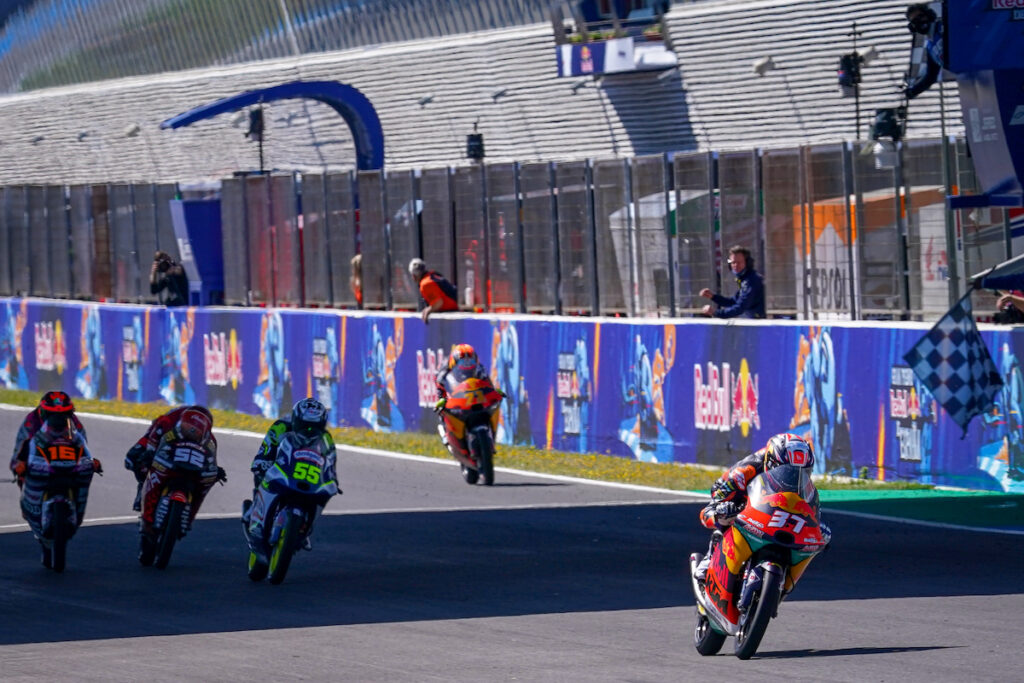 Talent is limitless in MotoGP, but the special ones always stand out. Miller has always been special. I still can't pinpoint why, but he is and now it is his time.
The problem is that GP is stronger than its ever been, in all classes. Moto2 has five riders right now that can go to MotoGP. Moto3 in addition to Costa has three riders that will move up to Moto2 next season. The talent circle continues to increase for MotoGP but the special ones stand out.
Whether Jack Miller can produce a championship this season or during his time at Ducati remains to be seen. But for a balmy Sunday in Spain on the first weekend in May, Jack Miller was a Hero… Even if for just that day!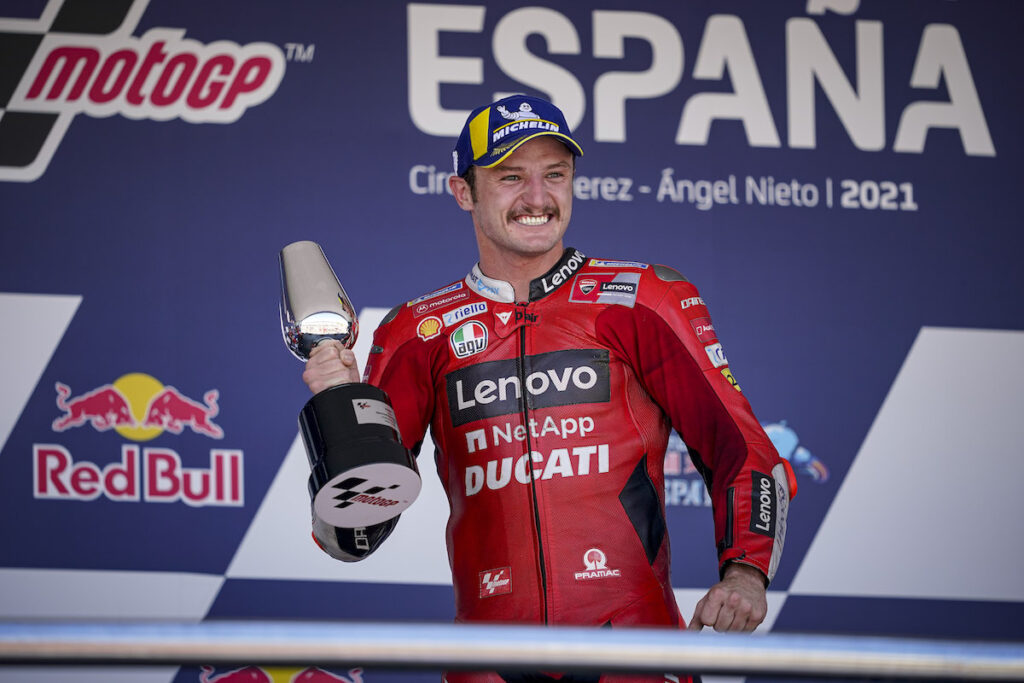 This championship is just getting started, so hold on GP Freaks. The best is yet to come.
---