The Ducati V21L MotoE electric motorcycle prototype is introduced at the Misano World Circuit Marco Simoncelli.
The new era in the electric revolution continues to take shape and we now have an idea of what's to come. Ducati and Dorna announced in October 2021 that the Bologna based brand was replacing Energica as the sole provider of electric motorcycles for the FIM MotoE World Cup, beginning in 2023. This week, Ducati unveiled its prototype, the Ducati V21L.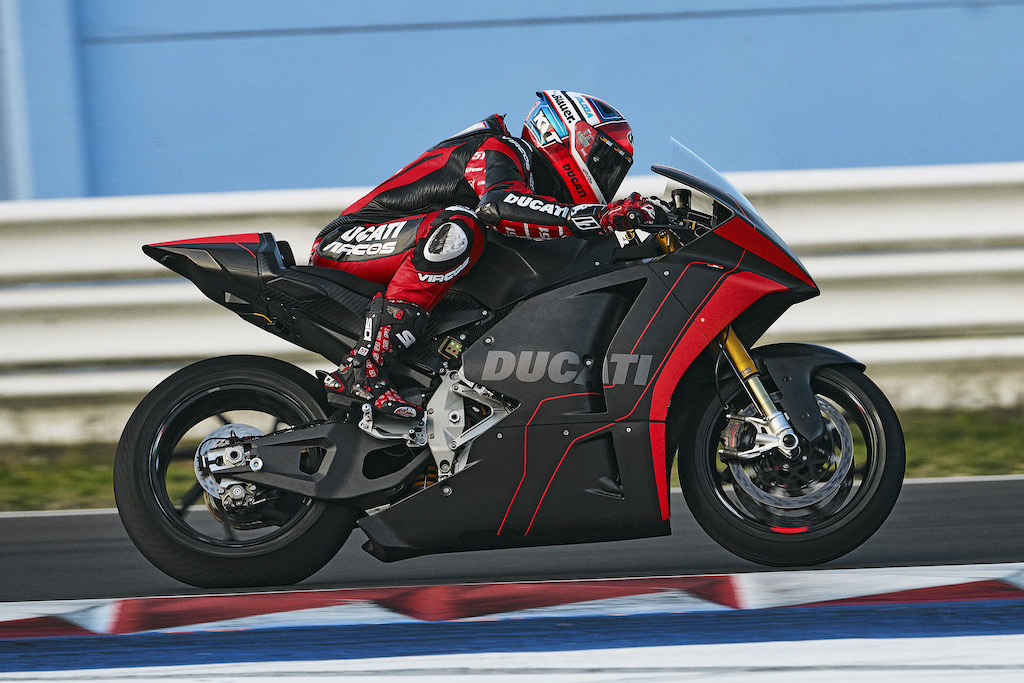 Official Ducati pilot and test rider Michele Pirro had the honor of christening the V21L with its maiden test laps at the Misano World Circuit Marco Simoncelli. He had this to say, "Testing the MotoE prototype on the circuit was a great thrill, because it marks the beginning of an important chapter in Ducati history. The bike is light and already has a good balance. Furthermore, the throttle connection in the first opening phase and the ergonomics are very similar to those of a MotoGP bike. If it weren't for the silence and for the fact that in this test, we decided to limit the power output to just 70% of performance, I could easily have imagined that I was riding my bike."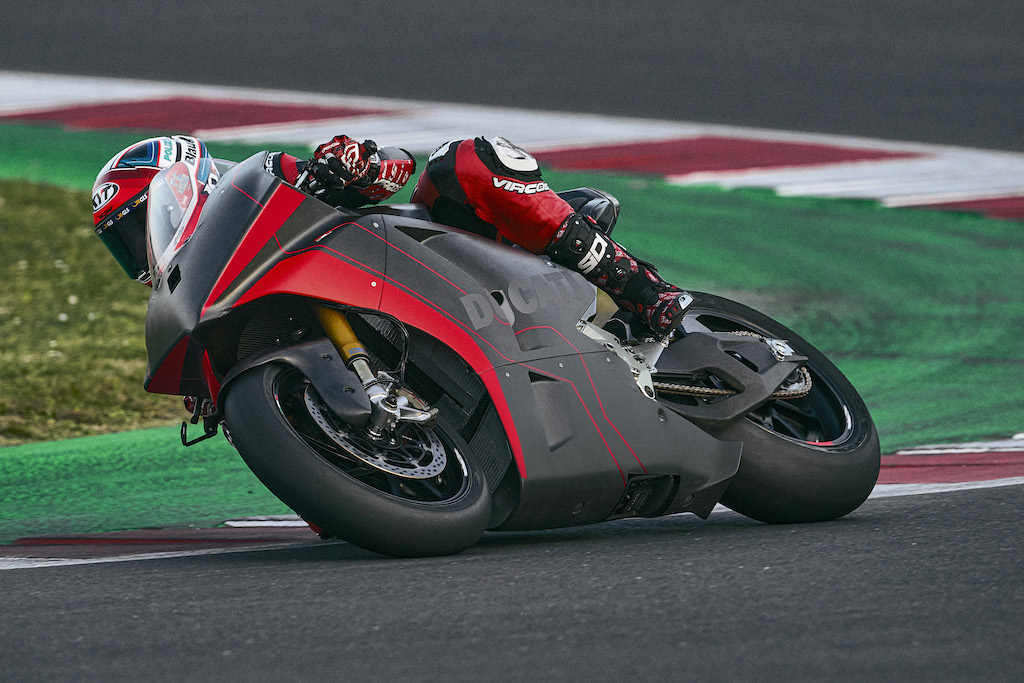 Roberto Canè, Ducati's eMobility Director was also on hand for the testing, as he is the lead on the project. "We are experiencing a truly extraordinary moment. I find it hard to believe it is reality and still not a dream! The first electric Ducati on the track is exceptional not only for its uniqueness but also for the type of undertaking: challenging both for its performance objectives and for its extremely short timescales. Precisely for this reason, the work of the whole team dedicated to the project has been incredible and today's result repays us for the efforts made in recent months. We are certainly not finished yet; indeed, we know that the road ahead is still very long, but in the meantime, we have laid a first important 'brick'."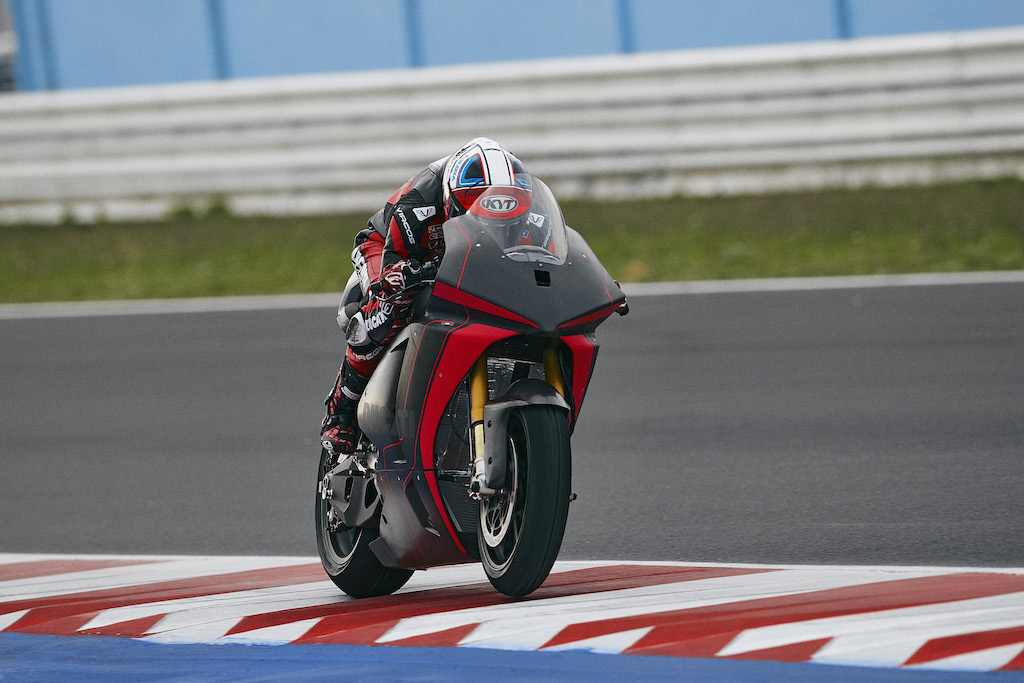 Initial team notes include the challenges in the development and improvement of the electric motorcycle specs: size, weight, power, battery life. Ducati's goal for the V21L is to create a high-performance electric race motorcycle that is available to all riders competing in the FIM Enel MotoE World Cup.
---