Our resident MotoGP correspondent and aficionado, B.T., prepares us for the upcoming season with his predictions for the MotoGP 2022 Season.
I find it apropos, that I wrote this on Valentine's Day, for MotoGP is truly the love of my life. So when the Boss said, "I need a season preview article pronto," I thought, what better way to show my admiration of this sport than writing it on Valentine's Day! I've been around this sport for a little bit. And yes, there have always been moments of pre-season excitement. Rossi switching to Ducati. Lorenzo to Repsol Honda. And the fate of Marc Marquez and "The Arm". But there has never been a pre-season buzz like this for the upcoming MotoGP 2022 season!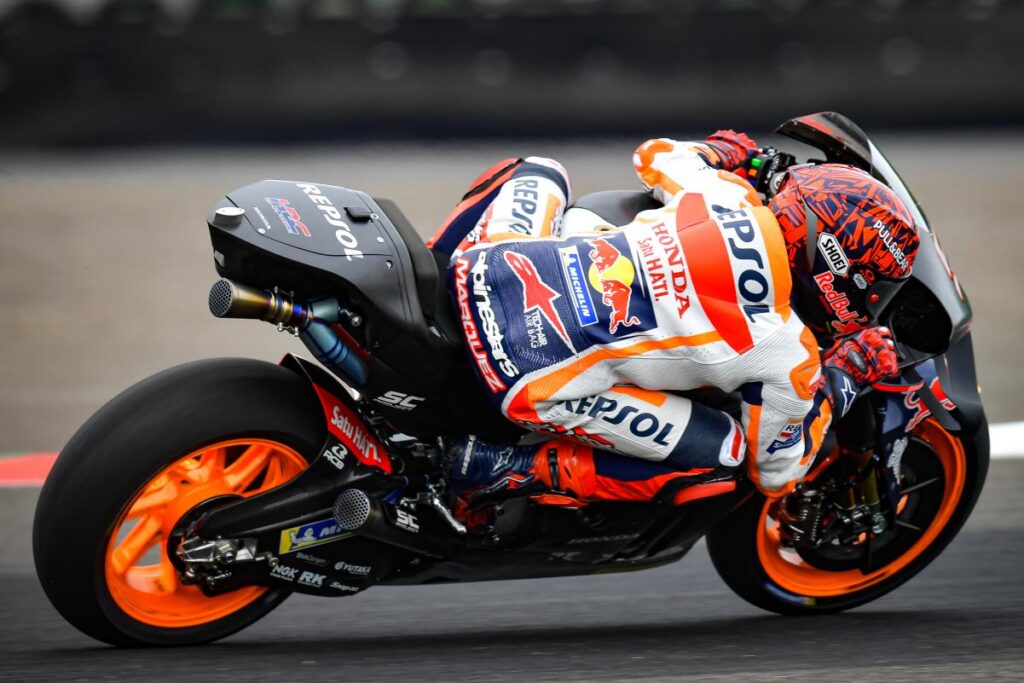 I will attempt to tell you the major players and who's on the hot seat. As well as the rookies to watch for, as only I can write. So without further ado…
It's a Gang Gang
Ducati puts eight bikes on the grid! Eight! They are The Brady Bunch of MotoGP with Jack Miller and Johan Zarco being Sam and Alice. Meaning they're going to have to produce big time this year because the heat is coming from Jorge Martin and a talent pool in Moto2 that is swelling like an American's stomach at Thanksgiving!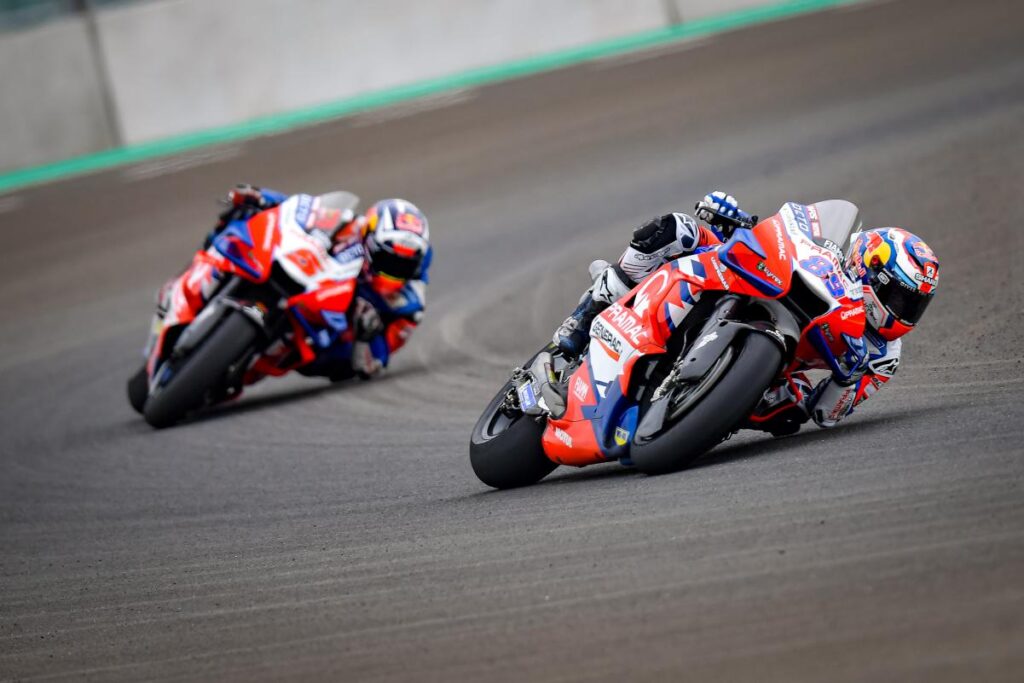 Leading the Ducati charge is Pecco Bagnaia. Pecco is the strongest Ducati rider since Casey Stoner. Smooth, calm, and never really rattled, Bagnaia could bring the title home for the Bologna squad if they sort out the little problems here next there, the least of which is top speed.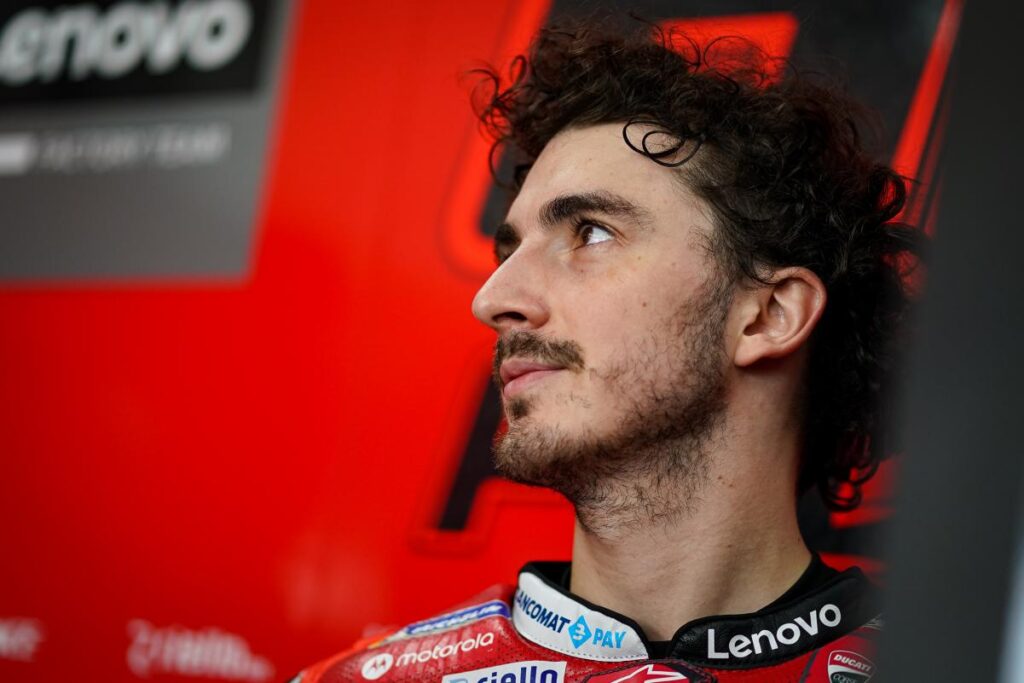 Pushing Pecco will be Jorge Martin. Martin is a qualifying nightmare for the competition. If he stays consistent and manages an entire race like he does qualifying, look for Martin to be a pain in the lunchbox tailpipe for everyone.
Awe, Bless Their Hearts
Aprilia has found something! It's evident in Aleix Espargaro's tone and smile after the two pre-season tests. Teammate Maverick Vinales echos the same sentiment and found himself on top of the timesheets in testing.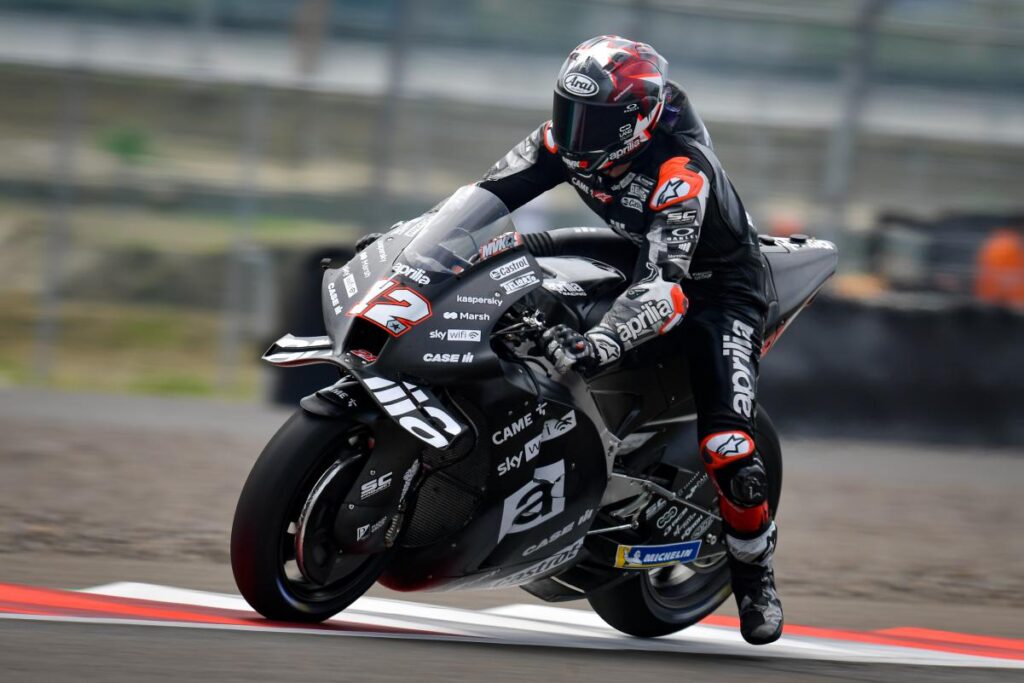 Vinales seems happy and confident with his new team. Vinales always starts off strong. What will be the tell-tale sign will be over the entire season if Aprilia can put together consistent results. With Vinales and Espargaro, Aprilia stands to be a major factor in the championship. And it is great to see new blood fighting for the crown.
Shhh… Over Here
Suzuki just might sneak up on the entire field but they're gonna need more help in the technology department. As in the lowering front forks device that they lack. It's things like this that have rumors swirling that 2020 Champion Joan Mir will switch to Repsol Honda for 2023.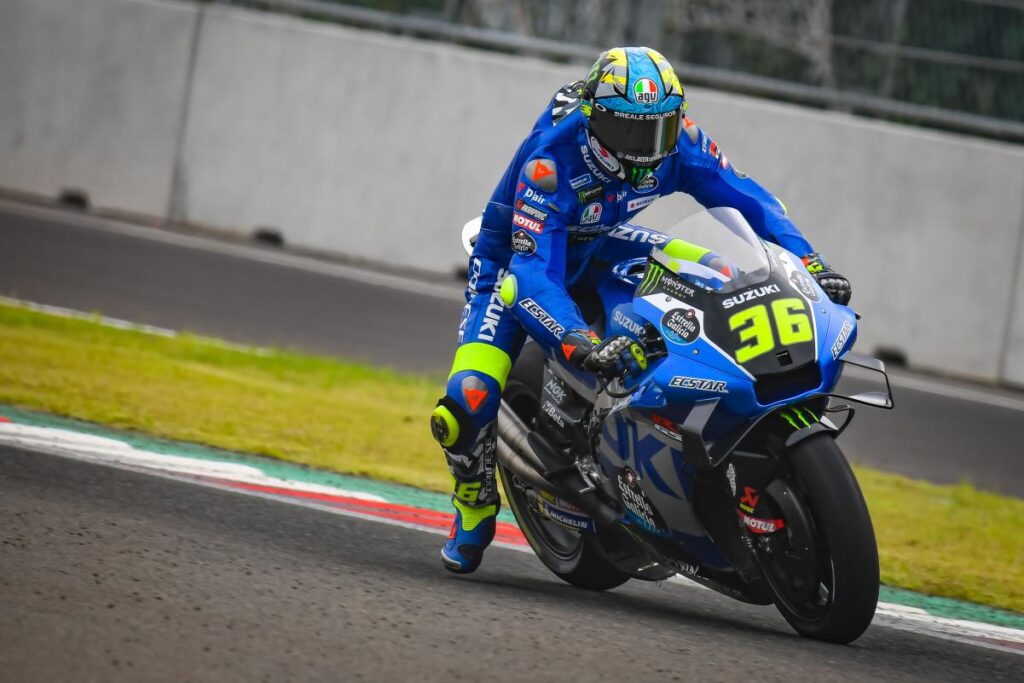 That being said, if Mir can solve his qualifying woes… Watch out! No one can manage tyres like Mir. He is the Race Beast!
Watch out for Alex Rins this year. He's looking good in pre-season. And if he stays healthy and keeps it rubber side up, Suzuki could be a problem for these boys come race Sunday.
The Champ is Here
Fabio Quartararo's face during post-testing interviews tells the story of a man frustrated with top speed… But I'm not buying it! If top speed was the deciding factor then Ducati would be World Champions 20 times over by now. Races aren't one in quarter miles.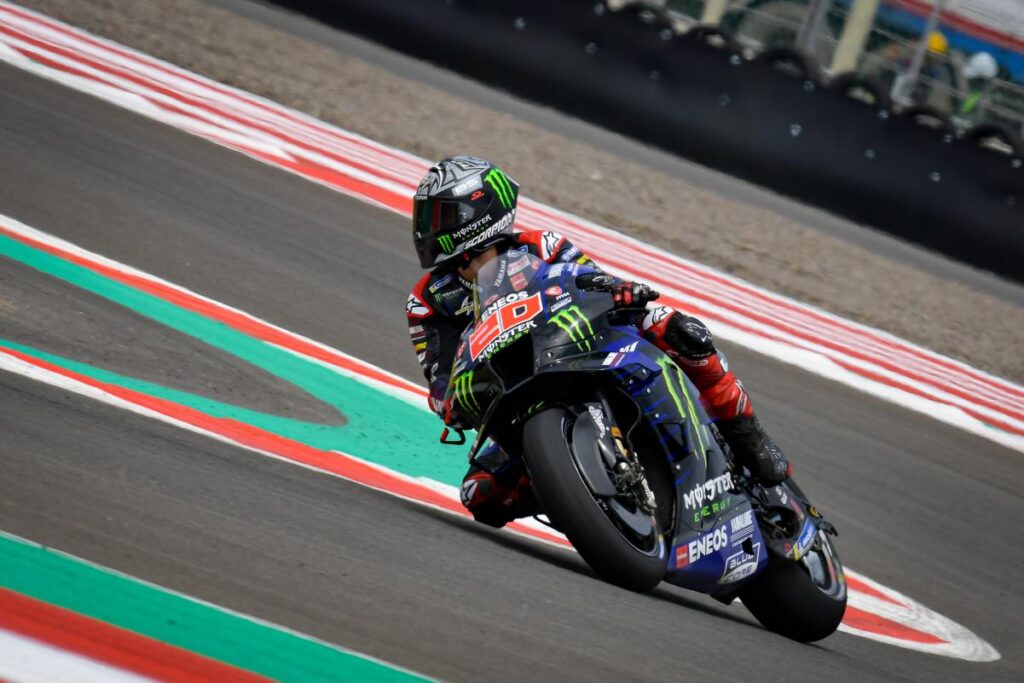 And for that reason, Fabio will be fabulous this year. His race craft last year matured and it paid off with a World Championship. Look for this year to be more of the same. He doesn't crash often and he's corralled his emotions this year like Border Patrol does families. Fabio will be a beast this year, horsepower be damned!
My eye will be on Franco Morbidelli. Franky Baby has the factory ride he so desired. And now the ball is in his court.
Dem Boys
Let's face it. No matter how much I talk about all these riders, the championship goes through eight-time World Champion Marc Marquez!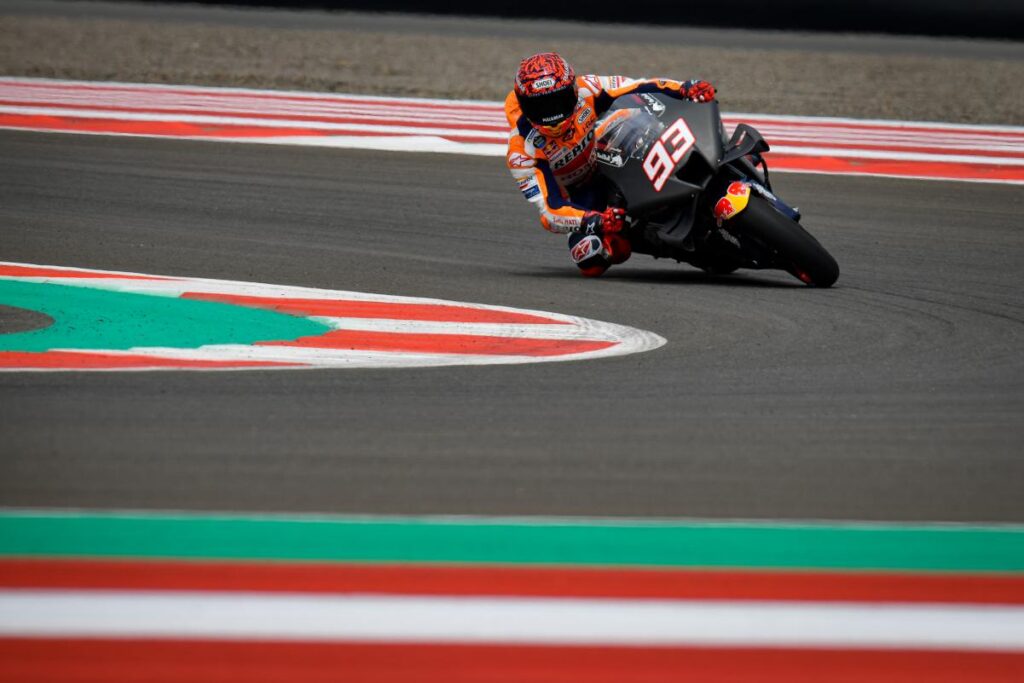 A healthy Marquez is the MotoGP equivalent to Mike Tyson from 1986. Scary! If Marc is healthy and he can figure out this new and improved Honda… well, you already know.
How goes Marquez is how goes the championship.
What will be interesting is Pol Espargaro. Espargaro has looked exceptionally strong this pre-season and with that comes confidence. If Pol keeps that confidence, look for Honda to fight, tooth and nail, Dokken style with Ducati for the constructor's title!
The Rest of the Story
KTM will have its struggles with a new team manager and a bike that is not where they want it to be. But look for Brad Binder to "Brad Binder" a race victory somewhere during the season. What about Raul Fernandez's learning curve.
There's something about Raul… He will be my Rookie of The Year candidate with stiff competition from Marco Bezzecchi.
Wild Card for The Season and a possible contender for the MotoGP 2022 World Championship will be Enea "The Beast" Bastianini. What Bastianini did on a two-year-old bike last year was nothing short of spectacular. Expect the beast to do what beasts do!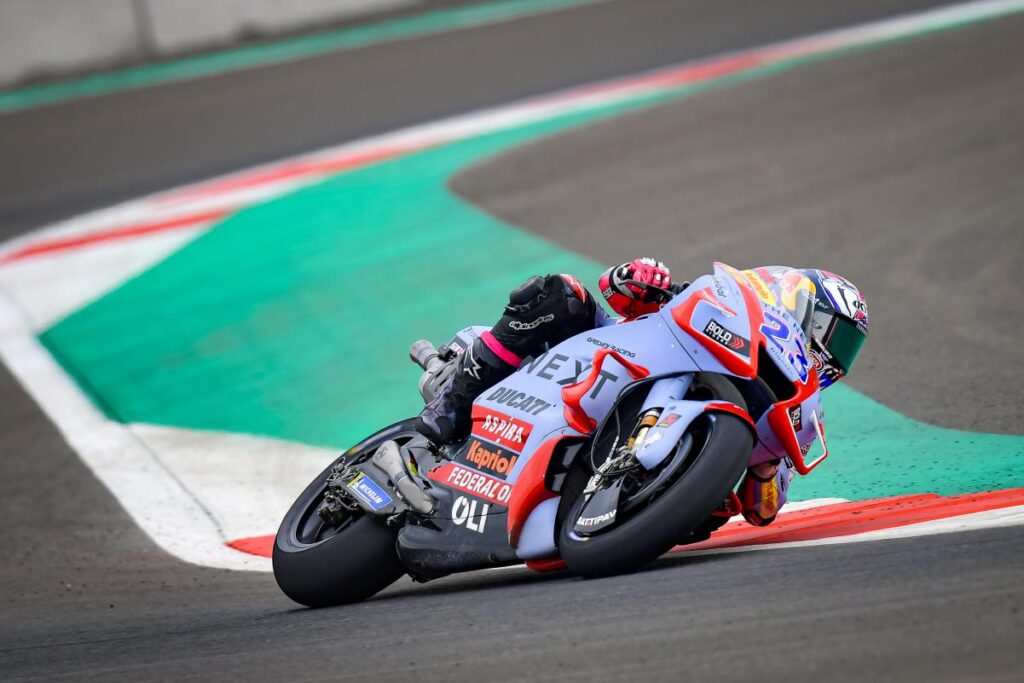 Before you get upset and say, "What about…?" And, "You didn't mention…"
Hey, I only have so much time and these are the major players in the championship the way I see it.
With the "MotoGP Unlimited" docuseries from Netflix's "Drive to Survive" series, MotoGP 2022 is set to have the greatest season in its history. And even if it's not, it's still MotoGP. What more could you ask for?
Enjoy the time with loved ones now, because once that first Sunday in March hits, is there really anything else in life?
I think not.
---