Ducati unveils the beautiful new XDiavel Nera, of which only 500 will be made.
The Ducati XDiavel is a bit of a favorite here at SBI (even the Editor in Chief, Black Moses himself, owns one), but the power cruiser hasn't seen much love since coming out five years ago. A rolling concoction of brute power and look-at-me bling, the XDiavel is pretty much in a class of its own. Too fast for any Harley-Davidson and too cruisy for the sportbike crowd. And for 2022, Ducati is releasing a special, limited-edition model called the XDiavel Nera.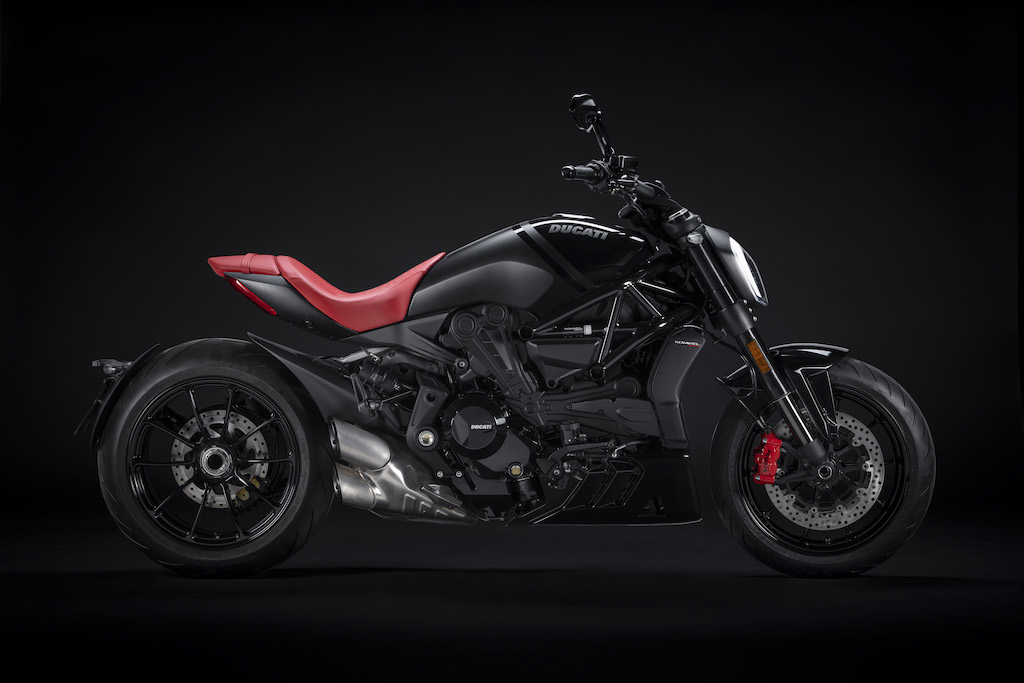 Producing 160 hp from its Testastretta DVT L-twin, the XDiavel is a proper low-riding animal. However, the Nera is a step further. With only 500 units being offered for sale worldwide and costing a pretty $4200 more than the base model XDiavel S, the XDiavel Nera is the culmination of a partnership between Ducati and Italian interior design house Poltrona Frau, a company famous in Italy for collaborating with many of the country's automotive brands for their luxury leather design needs.
It's not the first time Ducati and Poltrona Frau have joined forces, with the two collaborating on the Ducati Scrambler Club Italia project of 2020.
So what does your $4200 extra actually buy you? A seat. That's right, a seat. You get one of five special leather seats in either Siam Red, Steel Blue, Cemento, India and Selva, as well as a "Black on Black" color scheme for the paint. There are also little style upgrades like the brake calipers and valve covers painted in Ducati Red and the forged Marchesini wheels painted in gloss black.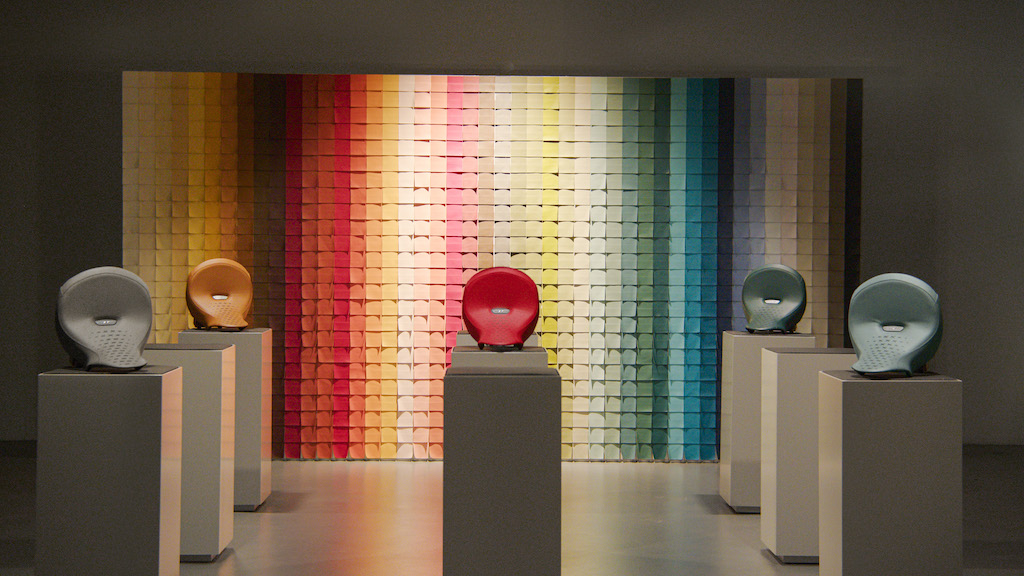 "The XDiavel Nera project was born from the encounter between two Italian excellences," said Director of the Centro Stile Ducati, Andrea Ferraresi. "Ducati and Poltrona Frau are two brands with a unique history, they share a passion for beauty and well-made objects, they are strongly Italian and make craftsmanship a distinctive element, always supporting it with sophisticated technological solutions and the use of high-quality materials. The XDiavel Nera perfectly summarizes the values ​​that unite Ducati and Poltrona Frau. It is a unique motorcycle with an unmistakable identity, a splendid expression of the excellence of Made in Italy."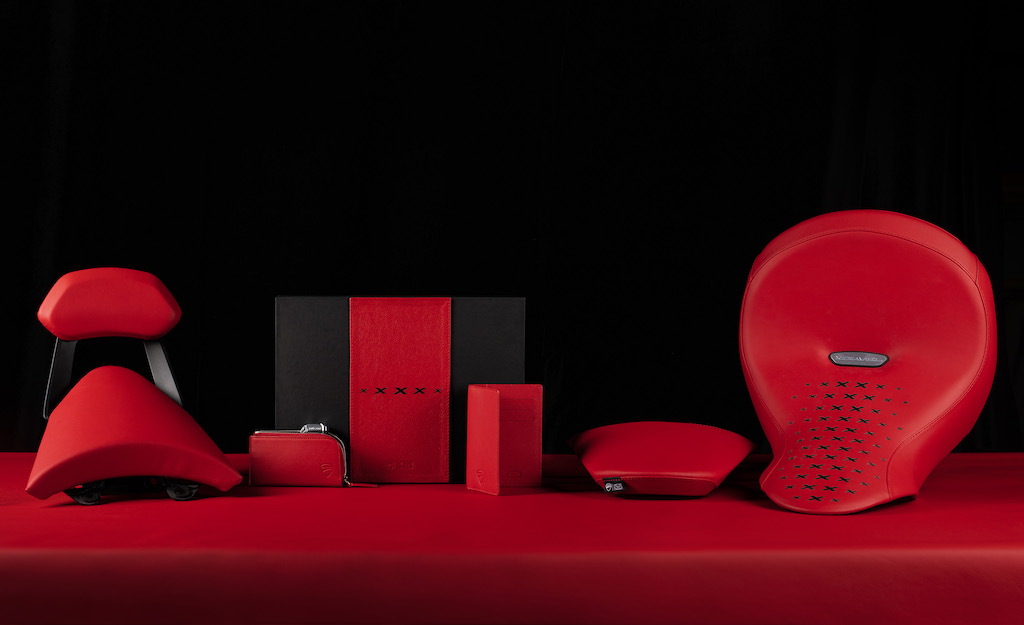 Naturally, the Ducati XDiavel Nera will come with its own range of accessories, including the dedicated jet black Nera helmet potential owners can order with the bike.
Whether you think paying an extra $4200 for a seat and paint job is worth it is up to you, but bear in mind a Lewis Hamilton LH44 MV Agusta F4 costs nearly half the price more of the F4 RC it was based on just for a fancy paint job, so the Italians have a bit of precedence here. Either way, the Ducati XDiavel Nera is a very spicy looking piece of kit. But if you want one, you better be quick as there are only 500 worldwide going on sale.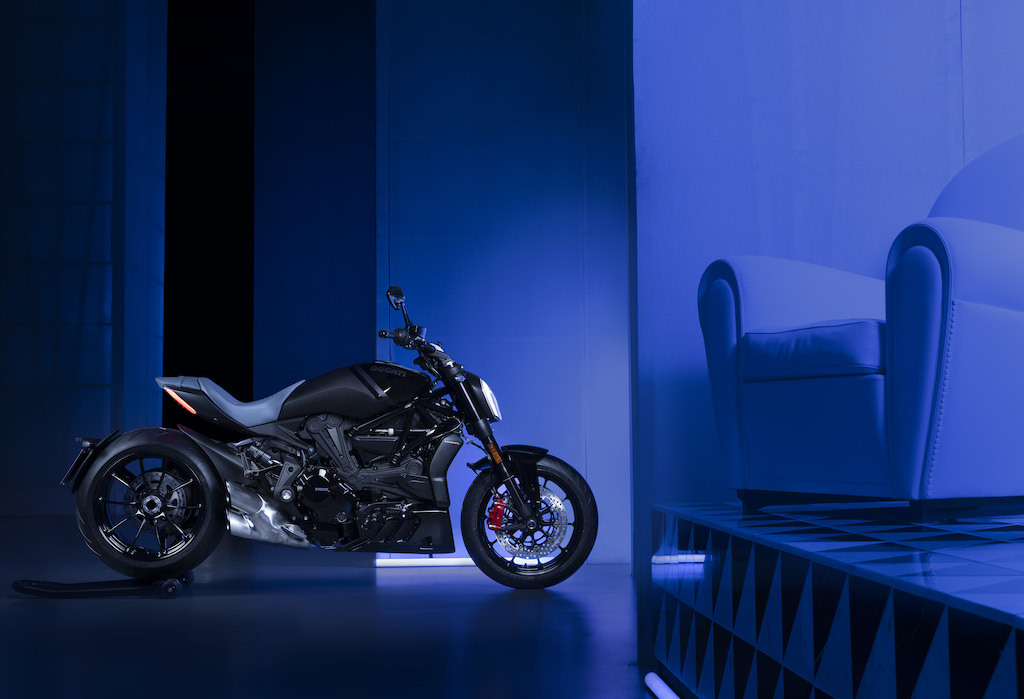 ---