The highest tier of professional American road racing begins its 2023 season in a few short months. Chuck Aksland of MotoAmerica shares his thoughts on what's to come. 
The 2022 MotoAmerica season was another exhilarating tour of top-tier American road racing, with a dash or two of international flair. Only a few months away from the launch of the 2023 MotoAmerica season, which begins in March with the Daytona 200, preparation is underway by the teams and riders to make this upcoming season the best season yet. SBI took the opportunity to talk with Chuck Aksland, MotoAmerica's Chief Operating Officer, about MotoAmerica 2023 and to reflect on the 2022 season.
SBI: What were your top three highlights from the 2022 season and why?  
Chuck Aksland: First, the continued growth of MotoAmerica. Bigger crowds, increased TV exposure, and our social media platforms really took off this year, with our Facebook page currently at over 660,000 followers, Instagram surpassing 600,000 and more than 350,000 YouTube subscribers. 2023 tickets have gone on-sale and are already looking good. Camping is also taking off at all of the tracks, so if fans want a spot I'd suggest they get it now. Secondly, the competition in general. Danilo Petrucci coming over from Italy certainly added some spice to the Superbike class but the competition is closing in on Jake Gagne and 2023 should be really competitive. The new Supersport rules were a success, with Triumph, Kawasaki, Yamaha, Suzuki, and Ducati all winning at MotoAmerica events in 2022. Stock 1000, Twins and Junior Cup all were great to watch, and the emergence of Blake Davis and Kayla Yaakov was very exciting. And how about the Mission King of the Baggers Championship final coming down to a winner take all in the rain at New Jersey? That was intense! And third, the Daytona 200. It's certainly an honor to organize this very historic race. Our first time hosting the event at the Speedway certainly had some challenges, but we had incredible finishes in all classes. Seeing the Baggers on the high banks was incredible, and we are very much looking forward to the 81st edition in March 2023.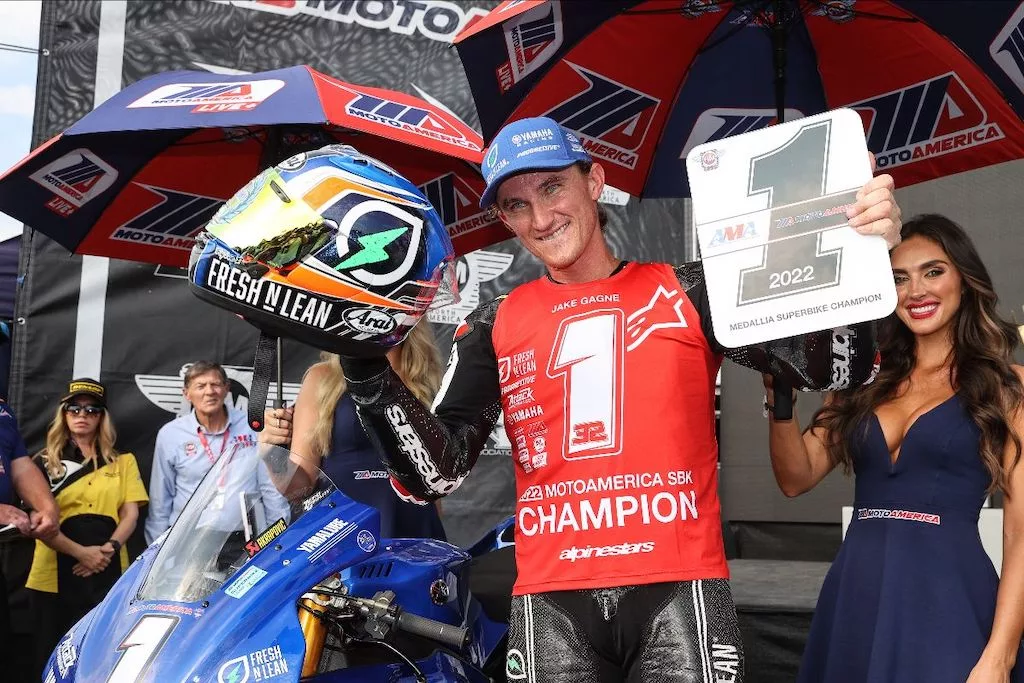 SBI: How has the Bagger class affected the overall race series, in terms of competition, sportsmanship and spectators/attendance?  
Chuck Aksland: The Baggers have certainly created some interest, And whether you're a fan or not, it's really something to see. It's great to have a new crowd attending the events. Both Harley-Davidson and Indian are heavily promoting the series. With additional rounds, I believe we'll see more and more fans come out. We know from discussions with Bagger fans that many, if not most, were first-time race watchers. They were also exposed to all the other classes as well. With Superbikes, Baggers, Roland Sands Design Super Hooligans, Royal Enfield's Build. Train. Race. program, you can really see the mix of different motorcycle cultures coming together at our events. They are turning into motorcycle community gatherings and it's great to see the wide array of fans.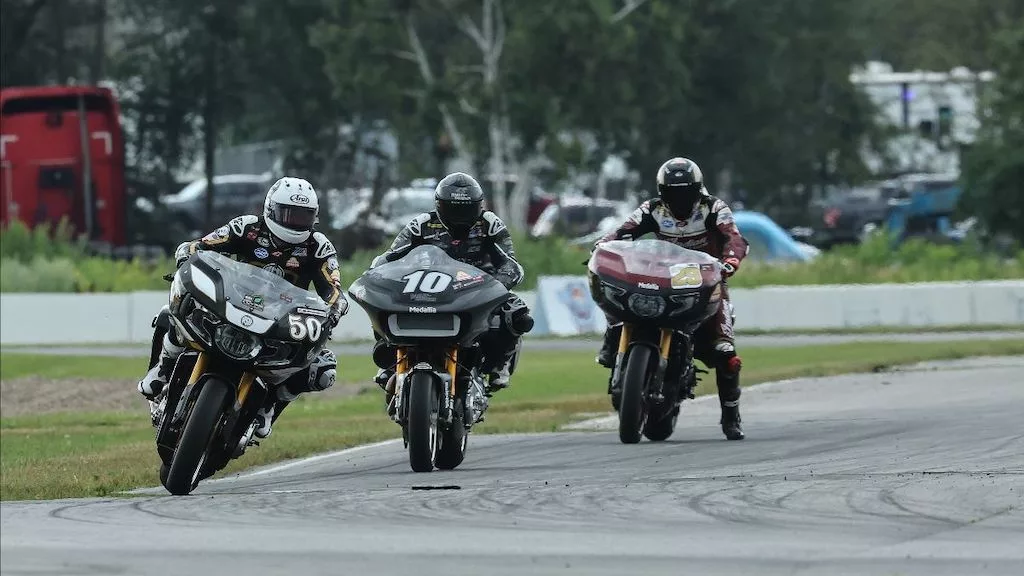 SBI: What's on deck, as far as television and streaming opportunities for race fans in MotoAmerica 2023?   
Chuck Aksland: It's a little early yet to announce, but our goal is to create more accessibility for people to watch MotoAmerica races, which means more platforms carrying our races while continuing to deliver value for the MotoAmerica Live+ subscribers who have access to 4 to 6 hours of live coverage each day over the course of our race weekends.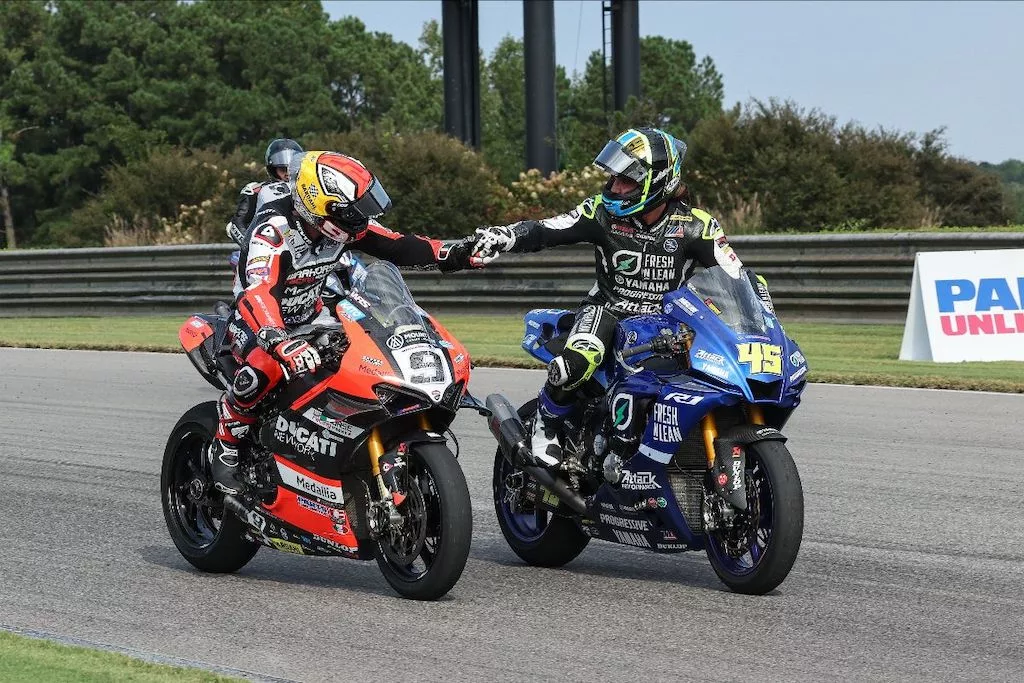 SBI: Do you believe that MotoAmerica has achieved global appeal and that's the reason why international riders are looking for and finding seats on the MotoAmerica grid? 
Chuck Aksland: Personally, I believe we've built a credible series that follows FIM sporting and technical rules as close as we can, and it's shown that the competition is good. MotoAmerica racing is available to view overseas, and what the viewer experiences is a well-run, professional series with top level riders. There are opportunities to earn money here, and if a rider is looking for a new challenge we can certainly provide that. If you're a World Superbike rider, the rules are now very similar. Our bikes are the closest to the level of World Superbike than any other national championship in the world. So if riders are looking to showcase their talents, we have built a place to do that, and the riders from overseas now view us as an option that can benefit and advance their careers.   
SBI: MotoAmerica is not "partnering" with the MotoGP round in Austin as in previous years. In fact, MotoAmerica is hosting its own stand-alone race weekend at COTA at the back end of the season. Why the change?  
Chuck Aksland: In short, as our crowds grow we need facilities that can handle bigger events. Obviously, Circuit of the Americas is one of the premier tracks in the U.S. It's great to showcase our top riders in front of the MotoGP fraternity, but in reality, to do so comes at a significant cost to us with purses, staffing and television, with no source of income (i.e. ticket revenue) to offset the expenses. We felt that if we were going to make the investment for COTA, it would be more beneficial to host a standalone event, bring more classes beyond Superbike, including Supersport and Baggers, and give fans a second motorcycle event in Texas that they could attend.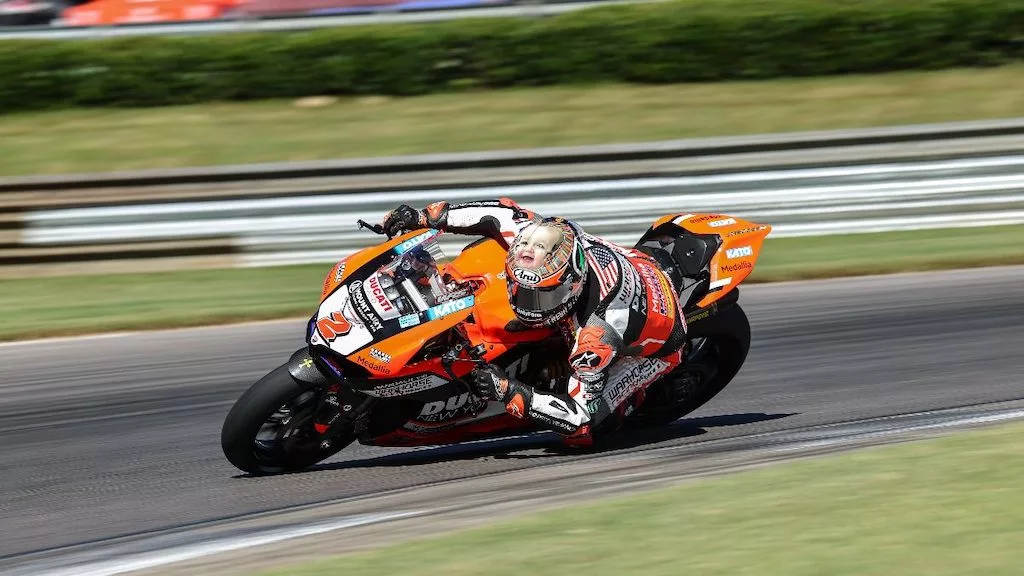 SBI: The 2023 MotoAmerica season concludes in New Jersey. It's been several years since the finale was held in Millville. Why is it returning to NJMP?  
Chuck Aksland: For traditional reasons, we like to have the New Jersey event over the September 11th weekend. Hopefully, it can return to that in the future. The original plan was to host the finale at COTA, but the dates didn't work out for 2023. 
SBI: What are you looking forward to the most in the coming season?  
Chuck Aksland: Bigger crowds, close racing and continuing to develop our broadcast options are what I'm most looking forward to in 2023. The end result of this progression is twofold: To create a platform for riders to progress, and to create value and benefits for the sponsors that support us. We are continuing to see increased interest from outside industry sponsors such as Medallia, Mission Foods, and Geico, so that tells us we are doing something right. Our industry support continues to grow as well with more manufacturers, including those from nontraditional racing backgrounds, seeing the benefit from participating at our events. We are also putting more effort into developing the "Little League" of MotoAmerica by increasing the number of Mini Cup events and adding more classes. We want to give more kids the opportunity to participate. We are keeping the series more regional in 2023 and hopefully, that will encourage more parents and children to come out and give it a try.
The 2023 MotoAmerica season kicks off on March 9 with the 81st running of the Daytona 200. To view the 2023 schedule, purchase tickets, or learn more about the series, click HERE. 
Images: Brian J Nelson
---