Bikes, Barbecue and Beaubier… MotoGP stops in Austin with an American in tow, a Ducati grid lock out and an amazing effort by Marquez.
After the craziness in Argentina that saw a reduced race weekend and a first-time winner in Alex Esparago, MotoGP loaded up the cargo planes and flew north to Austin, Texas, a city that never knows it is hosting a MotoGP race… Which can be a good and bad thing. It's good for the riders who can't move about freely in Europe, as opposed to no one knowing who they are in Austin except for race fans. Meanwhile, it's bad in the sense that, it doesn't lend itself to attracting the occasional fan or people just looking for something to do. Austin is a strange bird, but a good strange.
This year was the first Austin MotoGP race without Valentino Rossi in over 20 years. But it did feature three Americans who are hoping to lead the charge of America's revival in the premier championship.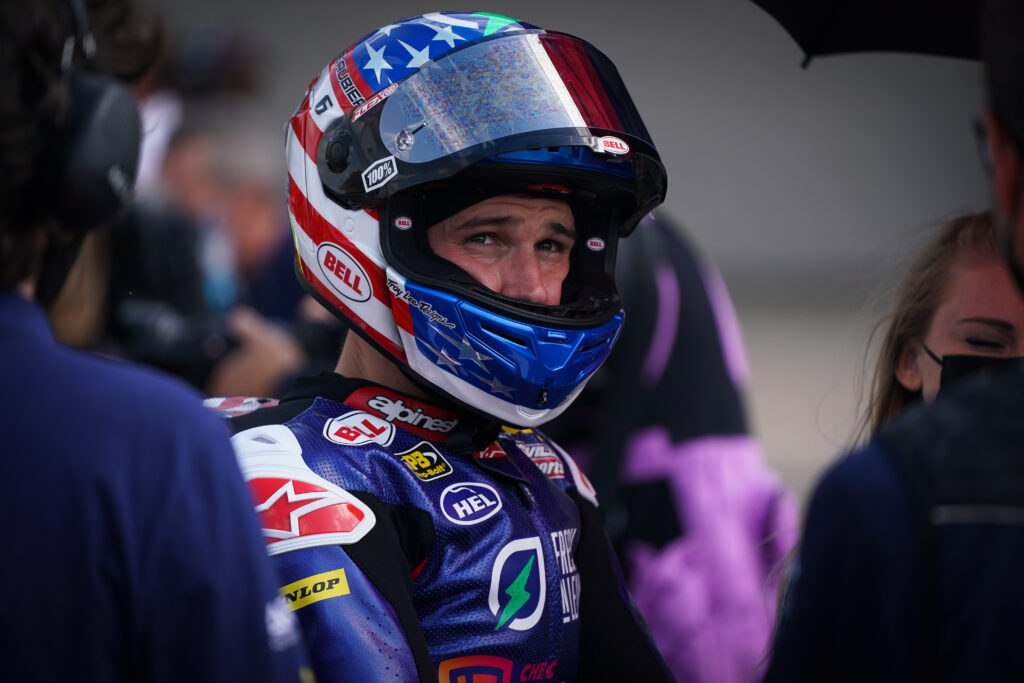 Leading that charge is veteran Cameron Beaubier. Beaubier is a five-time MotoAmerica Champion, who decided to test his skills against the best riders in the world in the Moto2 class. His weekend started off as well as could be expected by grabbing pole position and whetting the appetites of the home crowd.
After getting squeezed out of the holeshot, Beaubier was looking at a nice and tidy fourth place until a last-lap crash knocked him out of the points. American Joe Roberts placed eighth. Roberts and fellow American, Sean Dylan Kelly are the "youth gone wild' in the Moto2 class and look to challenge the world in years to come, flying the Stars and Stripes!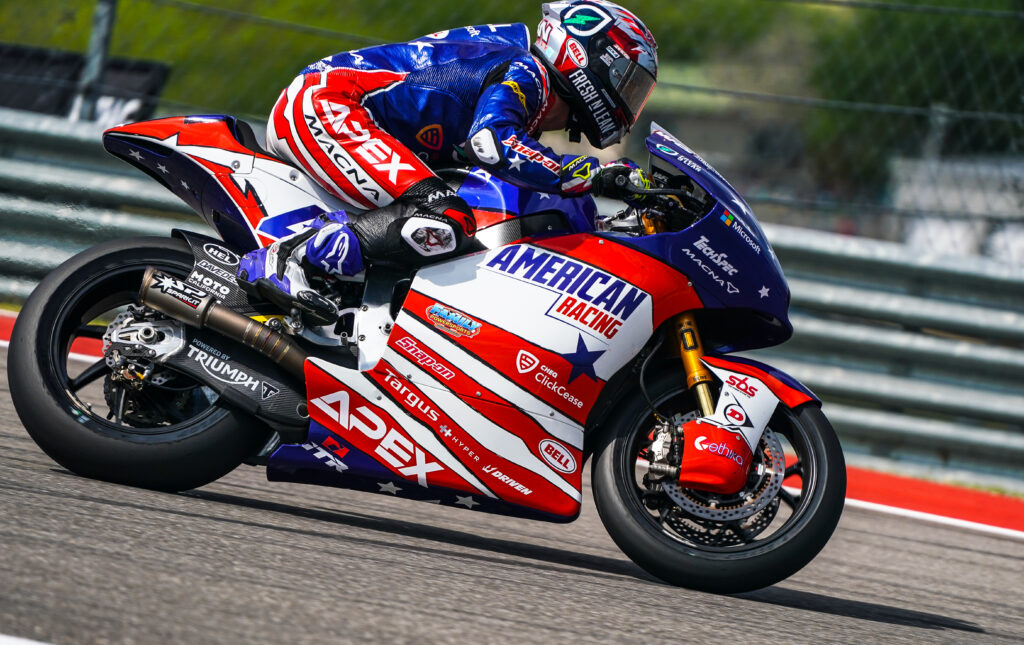 Using a different race scheduling format, MotoGP raced between Moto2 and Moto3 for the Austin round. So, in a way, the best was saved for… second?
Ducati locked out the front row in qualifying like a frantic teenager in any of the "Friday The 13th" movies. Selecting a Ducati for victory was like asking Jeff Bezos, " can you afford it?" Duh!
But this is COTA. The Circuit that Marc Marquez has owned since its inception in 2013. Marquez was untouchable on this Circuit. But Marquez is recovering from Diplopia, an illness that causes you to see double. When asked about his condition Marquez responded, "Either you can see or you can't. I'm here to race!"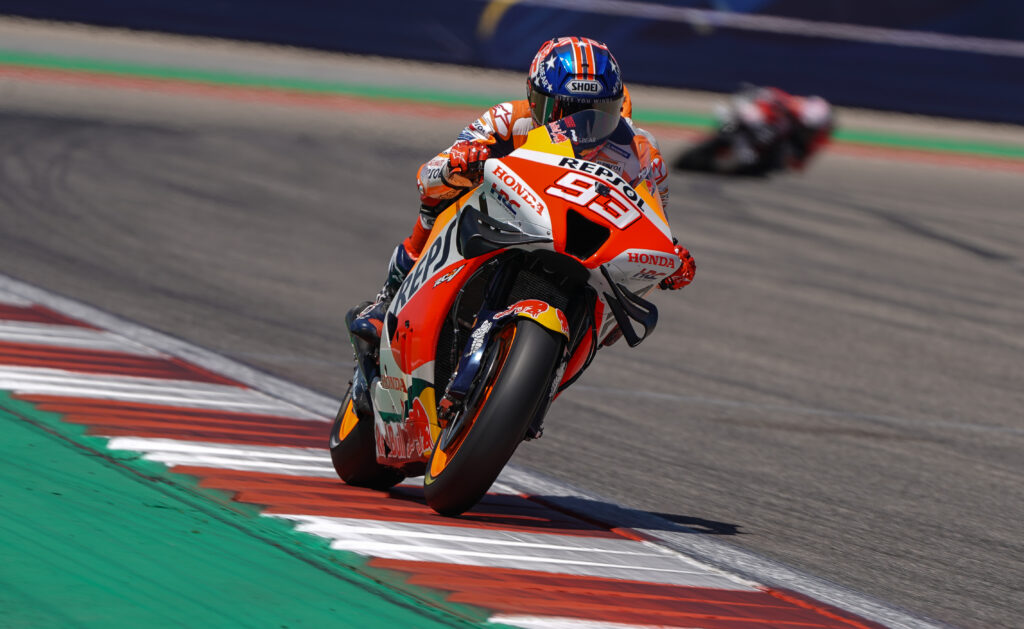 Marquez suffered from a technical issue at the start of the race resulting in his dead last position. But then, Marquez showed why he is still the best pilot in the last decade. He proceeded to methodically pick his way through the pack of riders. The same way I picked onions out of my food… Carefully but with conviction and finish a very respectable sixth.
It was the story of the race, which tells you the weight Marquez still carries. Jack Miller looked well on his way to victory until Enea "The Beast" Bastianini passed Miller with five laps to go and claimed his second victory of the year!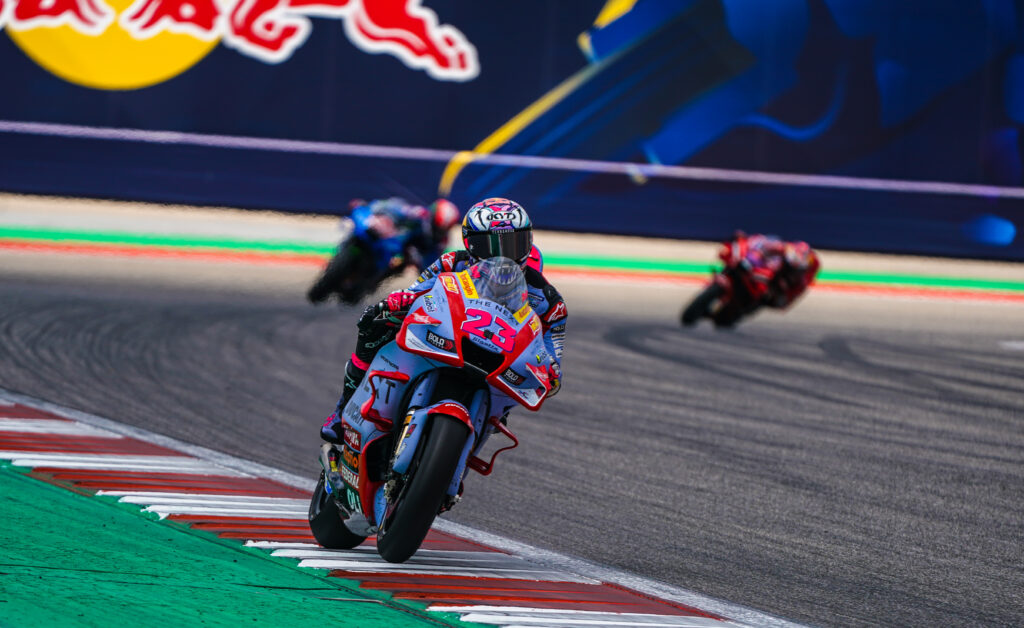 Props to the Beast, who is proving to get "beastier" every time he races but the story of the race was Marquez. A healthy Marquez is still the man to beat in MotoGP.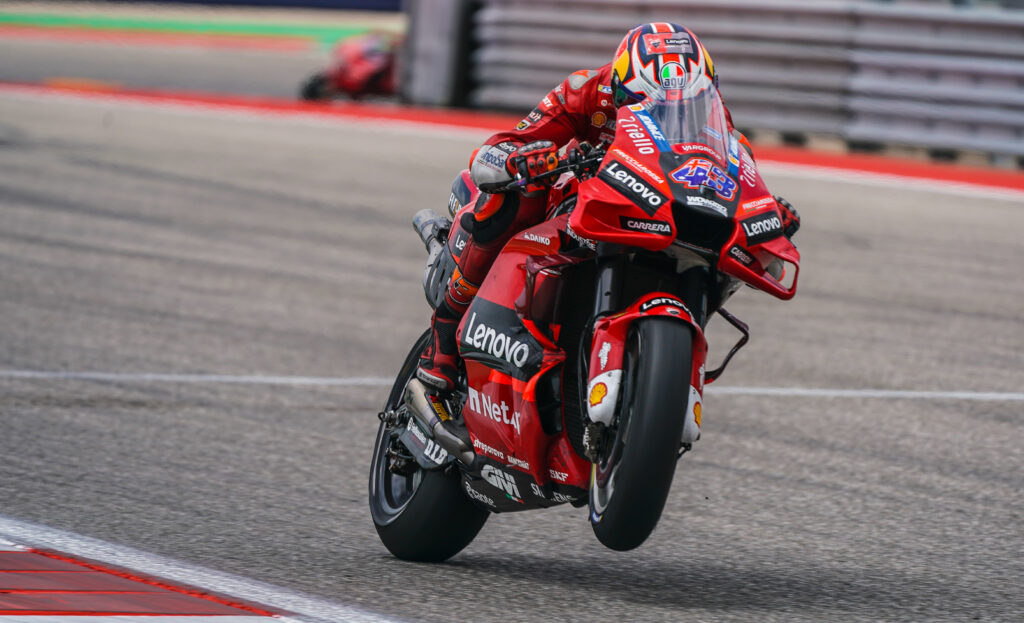 Overall, COTA provided great racing with Moto3 batting clean up and Jaume Masia claiming the top step of the podium.
MotoGP and Austin, Texas are similar to one another. Both are better than the category they are in. MotoGP is the greatest show in motorsports, hands down but is overshadowed by Formula One! Austin is the crown jewel in a state known for less than desirable laws that have been passed and their human rights violations. But for one weekend in April, these two share a space that we as fans and human beings can enjoy and rejoice in. And for that I am grateful!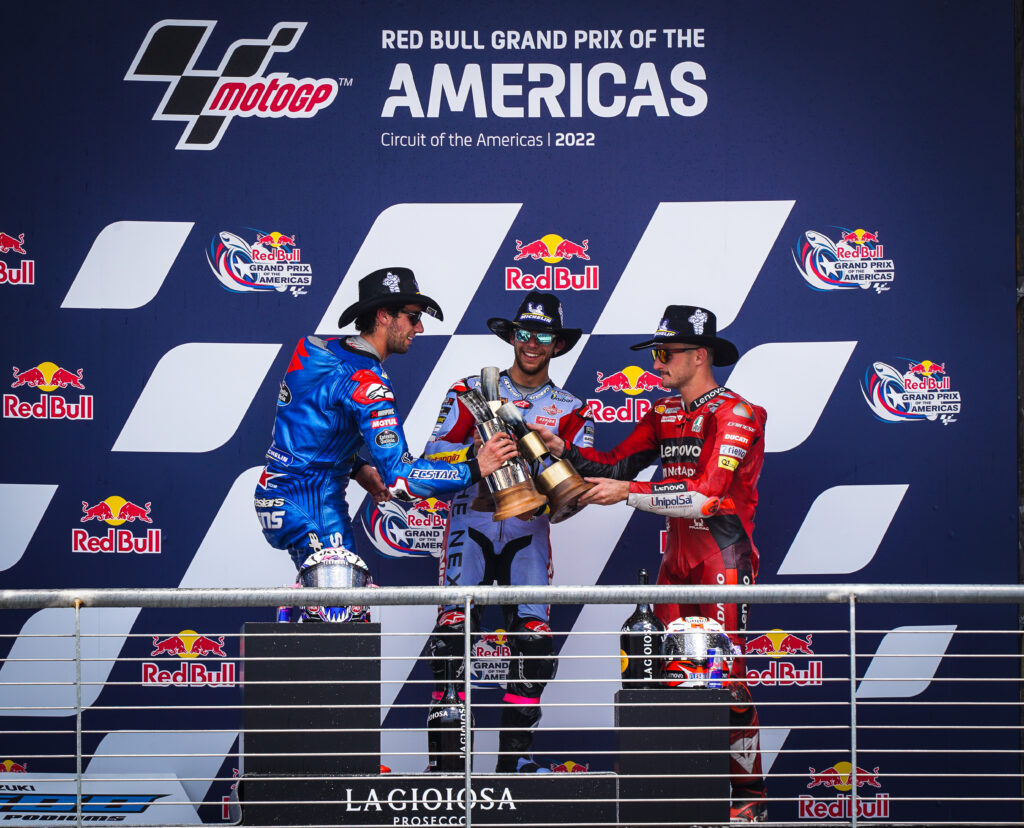 Next for you GP Freaks are the European Circuits. And then, as the riders say, the championship begins to take shape. In other words, "We just gettin' started!"
Thank the Universe for that!
Images: Anthony Watt
---