Brandon Paasch repeats as he wins the Daytona 200 back to back, this time on TOBC Racing's Triumph Street Triple RS.
In one of the most thrilling finishing laps of not just the Daytona 200, but in all professional road racing, Brandon Paasch came from fourth place to win the 80th running of the Daytona 200. Brandon Paasch crossed the line .007 seconds ahead of the runner-up, Cameron Petersen before Sheridan Morais completed the race in third place.
Josh Hayes finished in fourth place which is a heroic achievement considering that he started the race in the back of the grid.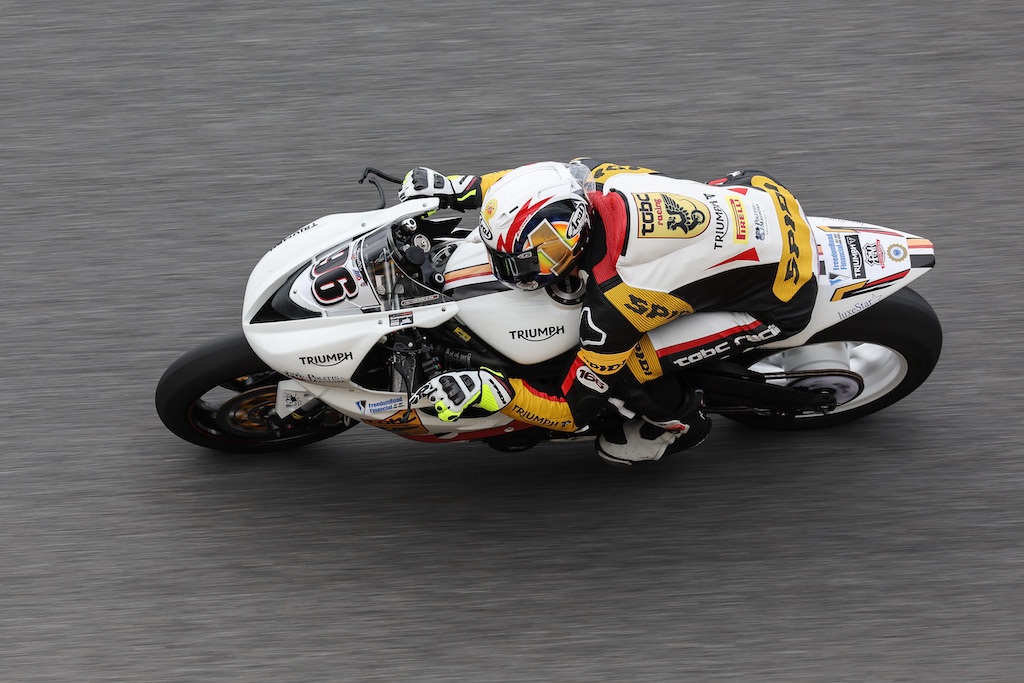 After his final pit stop, the 20-year-old New Jersey native spent his remaining laps, save the last, closely stalking the lead riders, Josh Hayes, Cameron Petersen, and Sheridan Morais, as they swapped positions. It was on the last turn of the last lap when Brandon Paasch made his move, coming out of the draft, speeding by Hayes, Morais, and Petersen. It was one of the most thrilling race finishes that I've ever witnessed.
Brandon Paasch started the day in fourth position, behind Jake Gagne, Sheridan Morais, and pole-sitter and 2010 Daytona 200 Winner, Josh Herrin. Gagne retired from the race after a few laps (he suffered from back pain after a crash during the morning warm-up session). Herrin, after being in the lead pack of riders for most of the race, finished in tenth place.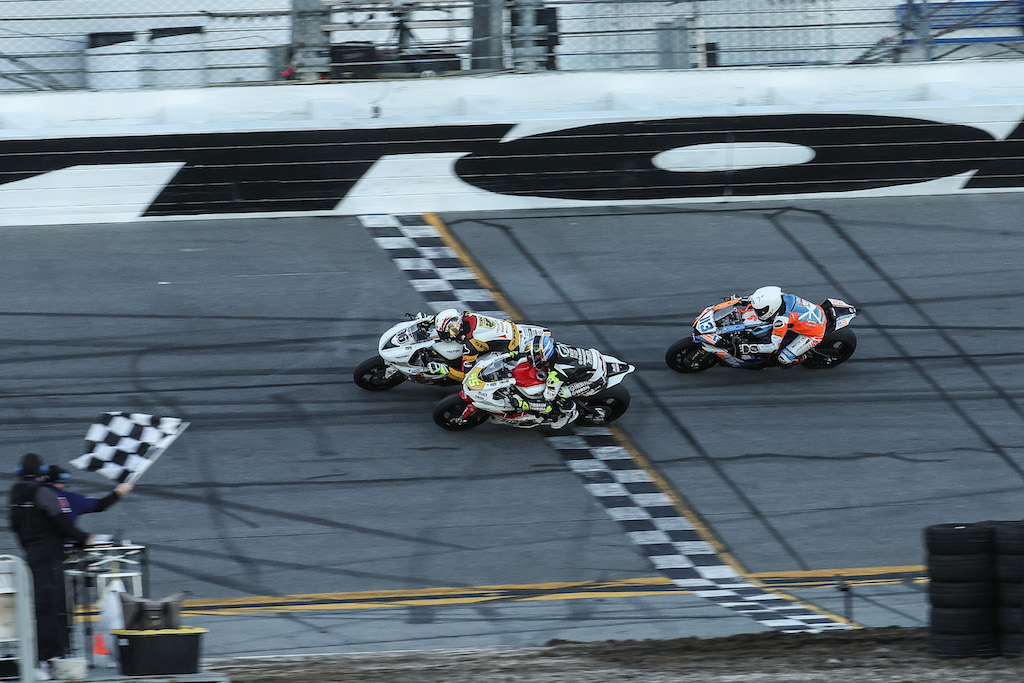 "Honestly, I wasn't sure the whole time. There were a few times I did try to draft them, and I couldn't get past. I was a little bit nervous, and I was like, 'well, as long as we're in the fight at the end, there's nothing you can do about it.' It's Daytona. It's a drafting game and sometimes it goes your way and sometimes it doesn't. For me, honestly, it was just kind of sit there and wait, wait. We didn't change the tire at the second pit stop, so I was a little bit nervous about the tire wear," said Brandon Paasch.
He continued, "I saw Cam (Petersen) had a pretty big gap, so I was just sitting behind Sheridan (Morais) and Josh (Hayes), and I was just like, 'I see them closing. I don't know if we've got enough time. I'm going to do what I can do and hopefully I can just draft these two the line.' Then I see Cam coming closer and closer and closer and I just wait, just wait. Keep saving the tires as much as I can through that last lap. Honestly, when Sheridan and everybody started rolling out of the gap, I was a little bit like, 'I don't know where to put myself,' but I saw Hayes was up high, so I kind of cut below him. I was like, I'm in a prime spot. I'm behind the front two boys. Once they went, I was like, 'game time'."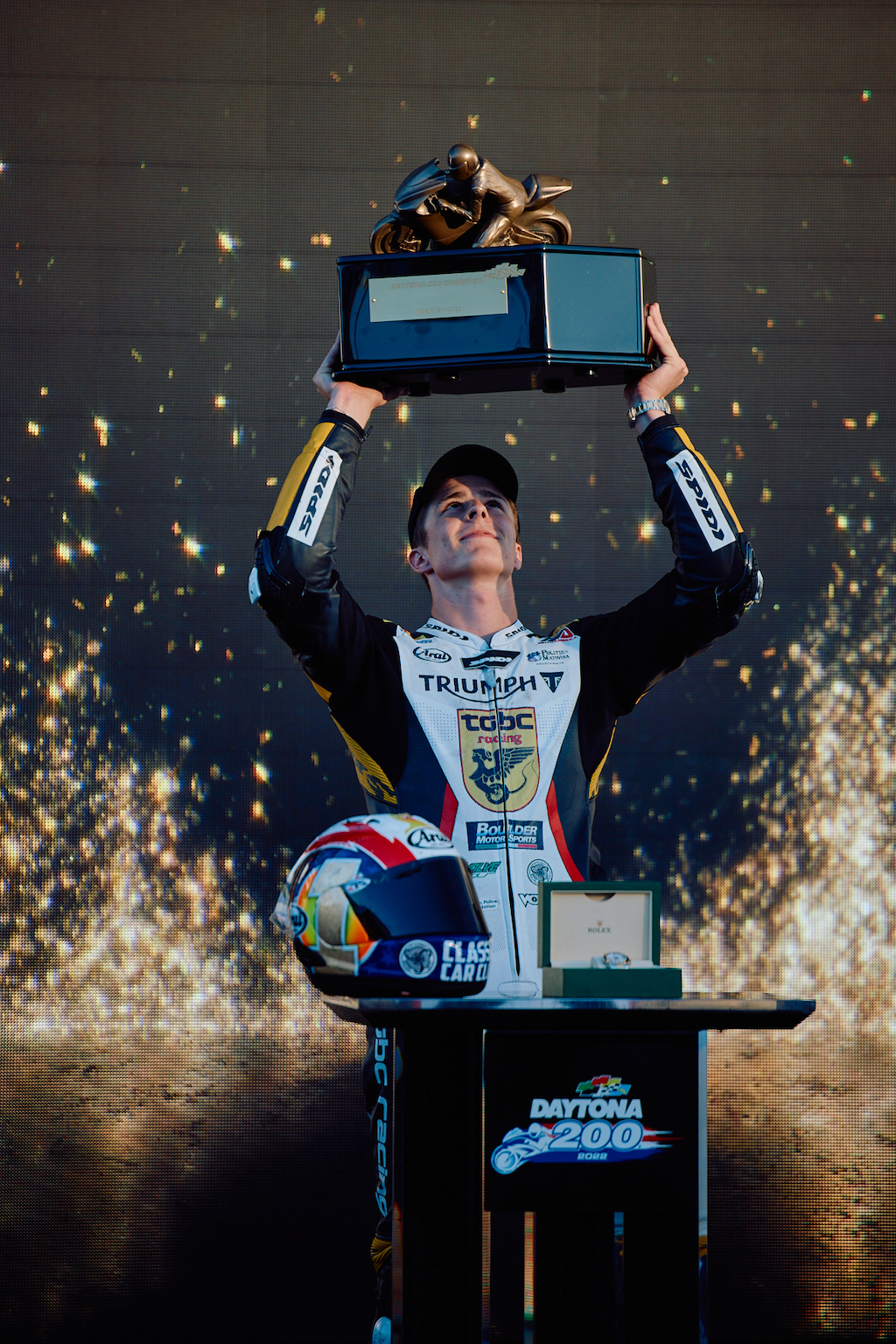 The 2022 Daytona 200 Winner concluded, "The Triumph pulls really hard when you go to the gas. So, I knew I was maybe going to have a chance at picking up mile per hour a little bit quicker than them guys. Just perfect. Just like last year."
Images: Brian J Nelson
---