Stunt riding is an evolving community. The sport, as a whole, abides by the harsh laws of nature: survival of the fittest and the fact that you're a slave to your environment. Survival of the fittest is pretty obvious – this isn't easy and if you're not down to come back crash after crash and spend long nights in the garage keeping your bike in one piece, you're not going to make the cut. The way our environment shapes our stun style is a bit more subtle but fascinating to explore. Stunt riders around the world face some unique obstacles due to their country's laws, urban planning and social mentality. This month we're going for a trip around the world to see how stunt riders develop style and the sport with what they have.
America
The land of the free highways! We take our marvelous road system for granted, but having a huge, free, network of roads is truly and uniquely American. American stunt riders started on this epic expanse of endless asphalt, pushing their 1998 Gixxer's and F4's to the max. All throttle, 100% style, Americans really inspired an entire generation of riders to focus their moto-energy on learning tricks and stunts. After a decade American riders are still enjoying wide open space, practicing in large industrial lots. Beyond the gift of space American riders also enjoy their pick of any motorcycle on the market to stunt. With no laws dictating what and when you can ride certain motorcycles, it's fair game to stunt anything from a Honda CRF50 to BMW s1000rr. While this might seem like obvious nonsense, wait until you see what stunters in other countries face.
Western Europe
Stunters say "there is something in the water" across the pond in France, which explains why so many killers come out of their stunt spots. France does produce a high number of talented riders, but it's not the water, there are other reasons why Frenchies know how to handle a motorcycle. First, most of Europe has age restrictions on when you can start riding 600cc bikes. It's common Europeans will start riding mopeds and scooters around 14-16 years old and not get a big bike until they are 18 or 21 in some countries. While this might seem like a bummer, it gives stunt riders some amazing fundamental stunt skills from a young age. Stunters learn on the small 50 or 125cc bikes and most of the skills transfer right over to the 600's. Also, most European stunts spots are smaller, most industrial areas and parking lots are securely gated and fenced due to the gypsy problem. Stunters end up riding in small cul-de-sacs or dead ends, which lends a hand to their style – technical and impressive!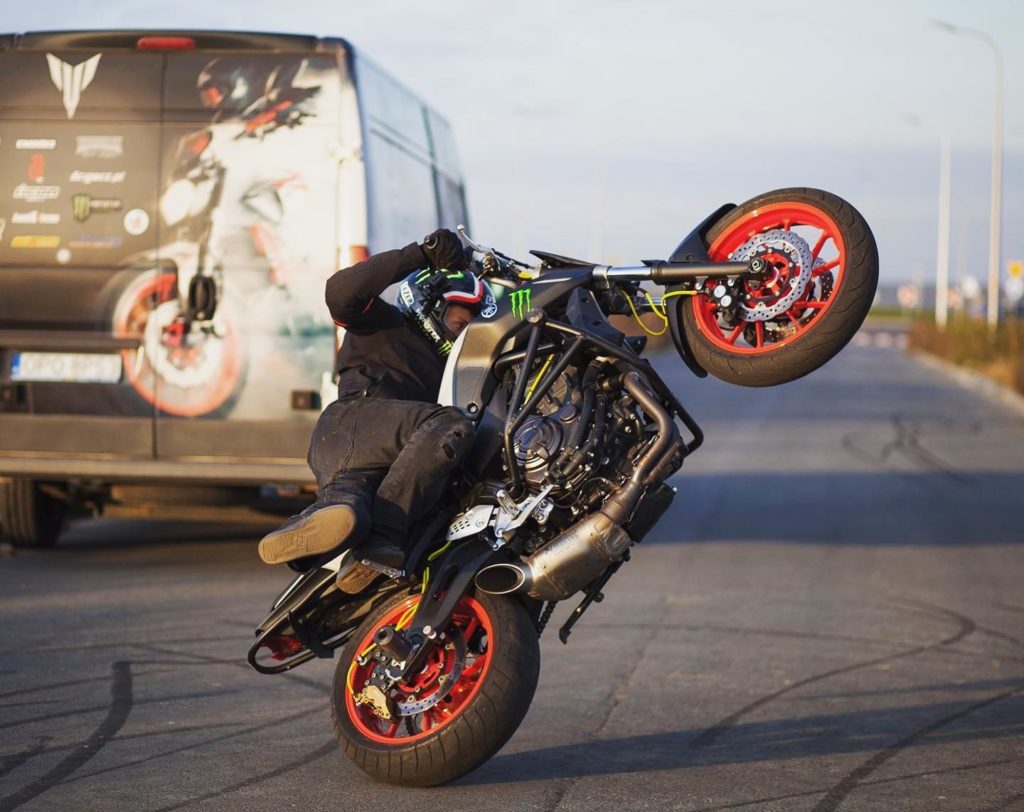 Eastern Europe
Never underestimate the determination of a stunter from a country like Poland, Lithuania or the Czech Republic! These boys and girls are in it to win it, through the sleet, snow, rain – not to mention expensive motorcycles and lack of stunt parts. Like the Western Europeans, Eastern European riders are starting on small bikes, sometimes even mountain bikes. When they move up to the big bikes, they are unstoppable. Since their currency is weak, it's hard to buy international stunt parts; so many riders manufacture their own, specialized parts. They have a very close relationship with their motorcycles and ride every day to the fullest. Champion riders like Rafal Pasierbek and Aras Gibieza show us what stunt riding looks like when you don't take anything for granted.
Russia
Similar to Eastern Europe, Russians are a hardened, Do-It-Yourself group of riders, battling extreme weather and few stunt parts. We don't see much of the Russian riders online since they normally don't use Facebook – they have a different social media platform. The small handful of professional Russian riders enjoy performing in front of huge crowds around their massive country. Motul has been putting on a competitive series for the past few years, which is encouraging more and more riders to take the sport seriously.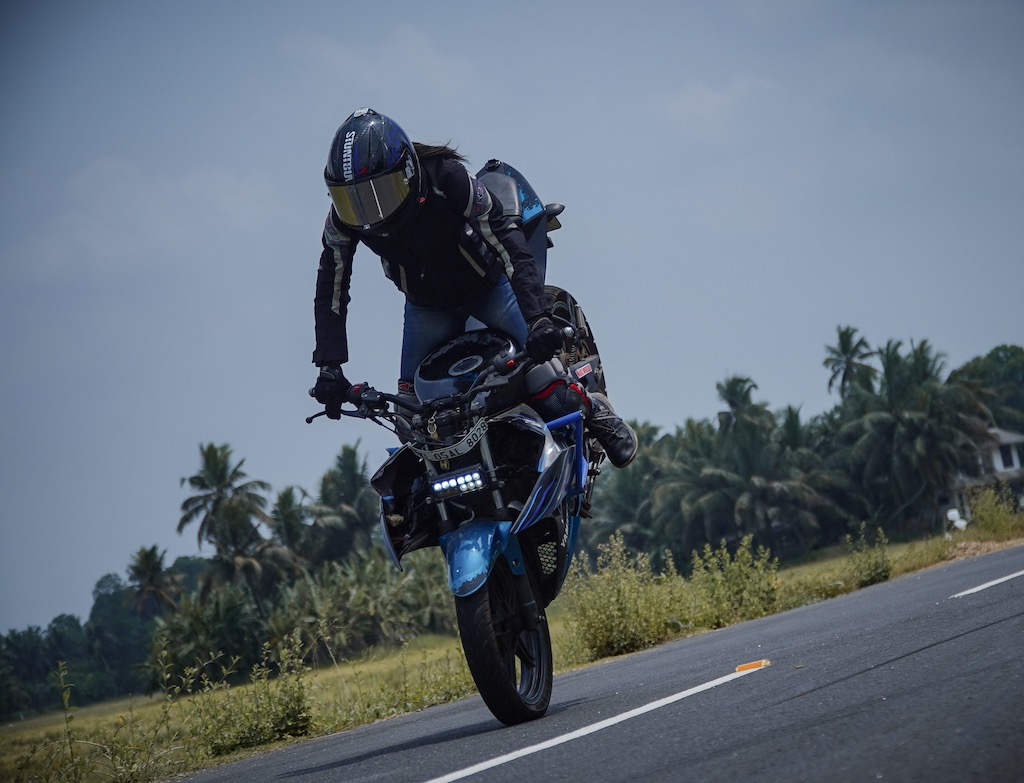 India
Indian stunt riders have been growing in leaps and bounds, with a massive population of motorcycle enthusiasts, these boys and girls just can't get enough! Indian stunt riders have quite the challenge though; big bikes are outlawed in their country so most stunters are riding between 50cc and 250cc motorcycles. Pulsar brand motorcycles are quite popular and the brand, which is owned by India's major auto manufacturer, Bajaj, is not shy about embracing stunt riding. Pulsar sponsors one of India's top stunt teams – The Ghost Ryderz, they have used AC Farias and Mattie Griffin in commercials and put on many stunt shows around the country. Indian riders not only battle with small, often old, stuntbikes, but they also end up stunting on dirt sometimes due to their rural locations. But nothing is stopping this force; these riders are rocking watchtower circles, endos and other amazing feats on dirt and rickety machines.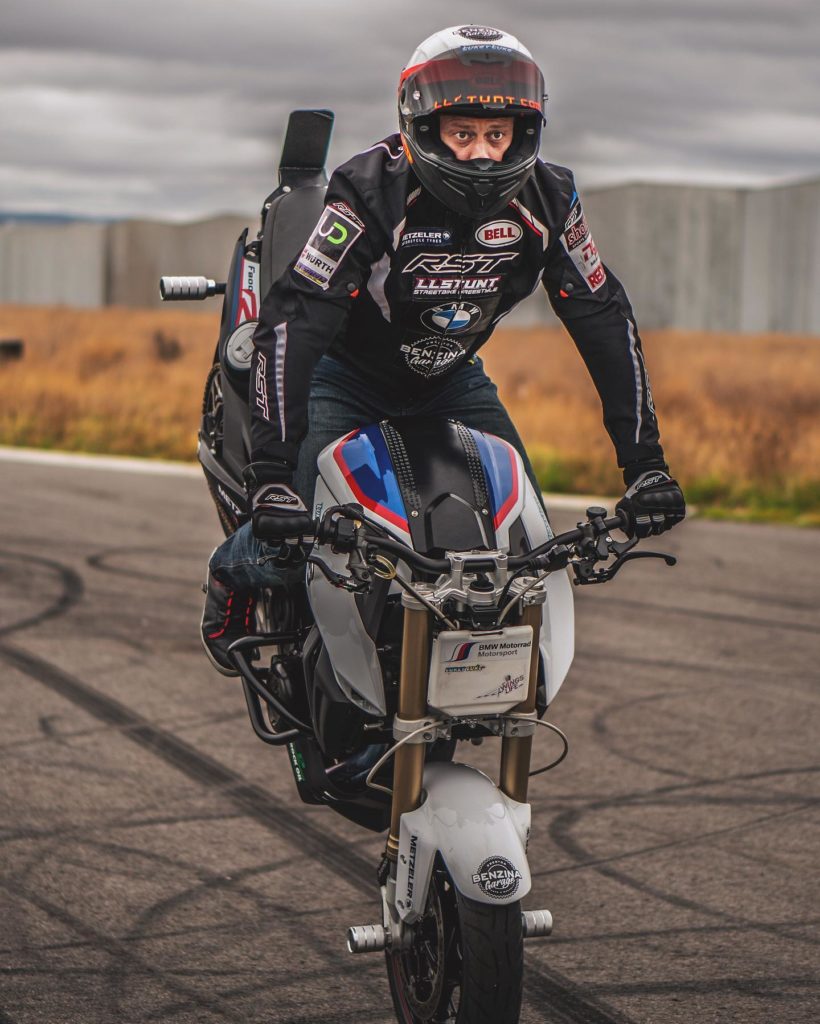 Australia
While the Aussie stunt family is small, it's growing and already quite legitimate. One of their top riders, Lukey Luke was sponsored by Triumph for many years, joined the KTM team in 2013 and BMW, more recently. They have a population of passionate riders, on big bikes, who often travel to meet up and ride with each other.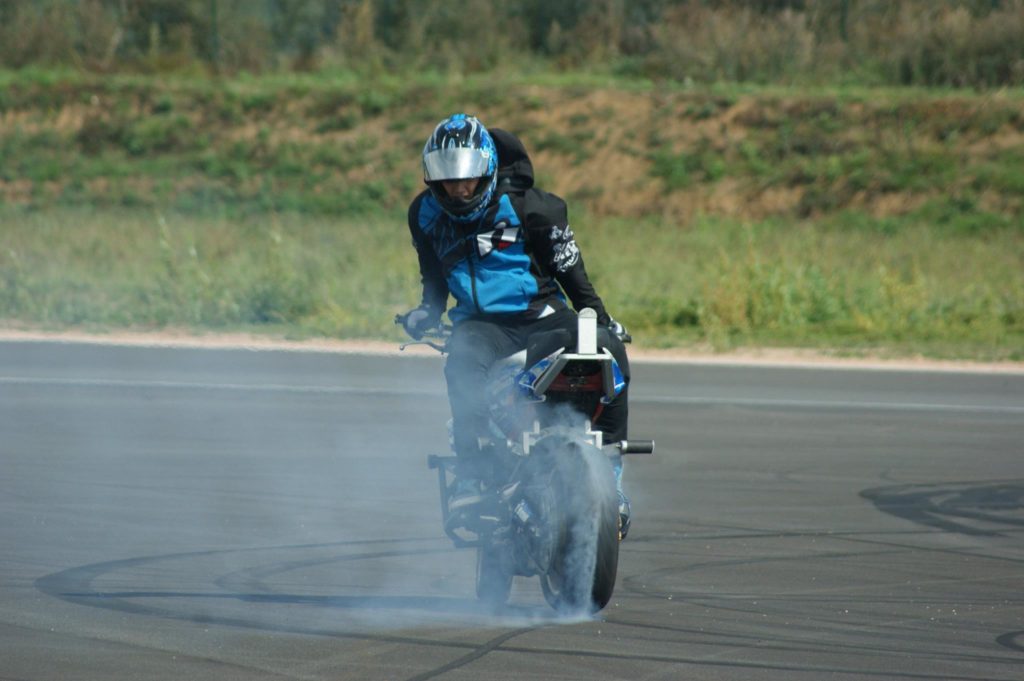 Africa
The African stunt scene is still on the come-up. Morocco has been working on its scene with the help of French rider, Julien Welsch. Julien has been doing shows and even putting on stunt competitions in Marrakesh. For more stunts, you have to travel all the way down to South Africa where there is a passionate, but a quite small, group of stunters who travel to session together and perform shows. On an eclectic group of bikes from Hyosung's to 1000rr's, nothing can stop the South African stunters from doing what they love. One stunt rider was featured in a Die Antwoord (a popular South African rap group) music video.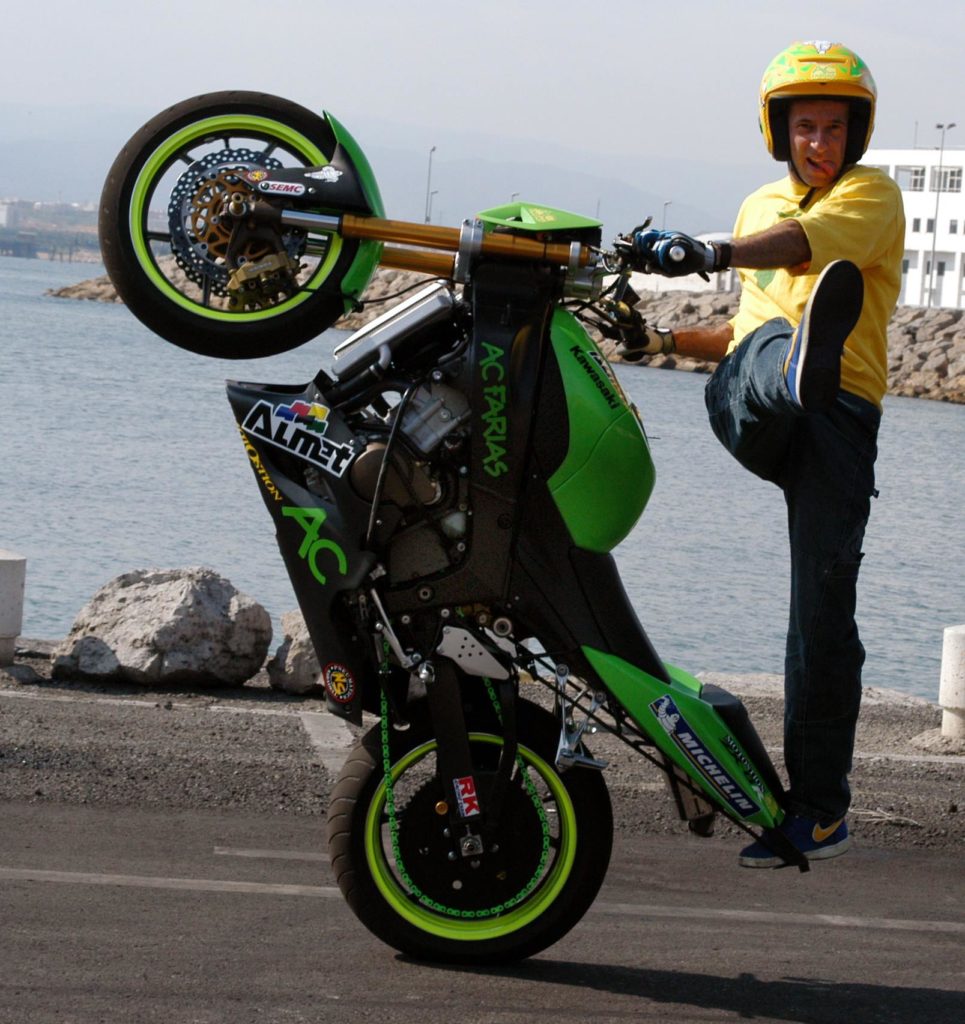 Brazil
Now these South American stunters truly march to their own beat, with wild styles and huge tricks, they are die-hard stunt fans with grit and determination. Riding 125cc, 150cc bikes, quads and some larger 600cc sportbikes, the riders start young in Brazil. They use parking lots, loading docks and dead ends to practice, keeping out of the public and police eye. Birthing the "Godfather" of stunt riding, AC Farias, the Brazilian stunt scene today is an interesting mixture of old-school tricks, with a fresh twist like bunny hop endos, which were popularized by a Brazilian rider.
That is just a brief sketch of the global stunt scene; passionate riders doing their best considering their bikes and surroundings. Thanks to the internet we can communicate with each other and see how fast this sport is growing!
---