---

---
"There's talk on the streets, it sounds so familiar. Great Expectations, everybody's watching you…"
Coming into the 2020 season, the talk amongst the rookies was, "How was Alex Marquez going to do at Repsol Honda?" I personally thought once Brad Binder came to grips with how a MotoGP bike works, he was going to be something to watch, and boy did he make me look like a genius on a sunny Sunday afternoon in the Czech Republic.
Binder is a former Moto3 Champion and a runner-up last year in Moto2 to Alex Marquez. But there was something about Binder that was special… in a way, Marc Marquez-like special. Like the time he had to start last in a Moto3 race and won! Yeah, this kid was special.
He comes across as unassuming as Jerry Mathers, but once that helmet lid goes down he does his own version of "Leave it To Beaver" with a special focus on the "leave it!"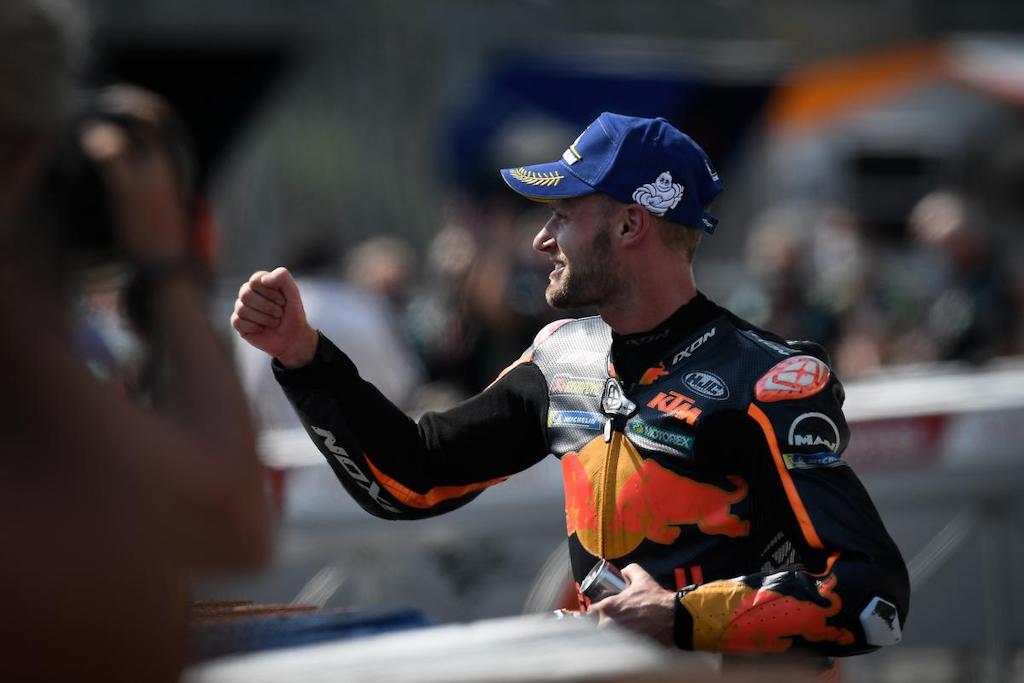 His first race was nothing spectacular, a 13th place finish. But, he had the fastest lap of the race. Although he did shit the bed in the second race by crashing into a teammate and then viciously high siding… Growing pains.
De La Soul once sang, "Three is the magic number…" And in the case of Binder's third race, it was never more apropos.
Binder starting from seventh on the grid made up a 1.6 deficit to the race leader, Franco Morbidelli, and passed him with nine laps to go and captured his first MotoGP win just two days before his 25th birthday! How's that for a b-day gift?! Binder didn't just win, but he demolished the field by over five seconds… "Big Marc" style!
"The Brawl in Brno" was not without a bit of sorrow and controversy.
Although Binder was more than deserving of the win, you had to feel for his teammate Pol Espargaro. Espargaro has been with KTM since they decided to dip their feet into the deep end that is MotoGP. When they were finishing races so far behind that they had closed the concession stands, Espargaro was with them. He got their first podium and was set up to be the first to give them their first-ever MotoGP victory. But alas, on this Sunday it was not to be as a collision with the other "Flying Frenchman" Johan Zarco halted Espargaro's chances. What a bitter pill to swallow as Espargaro was looking strong enough to challenge for the victory.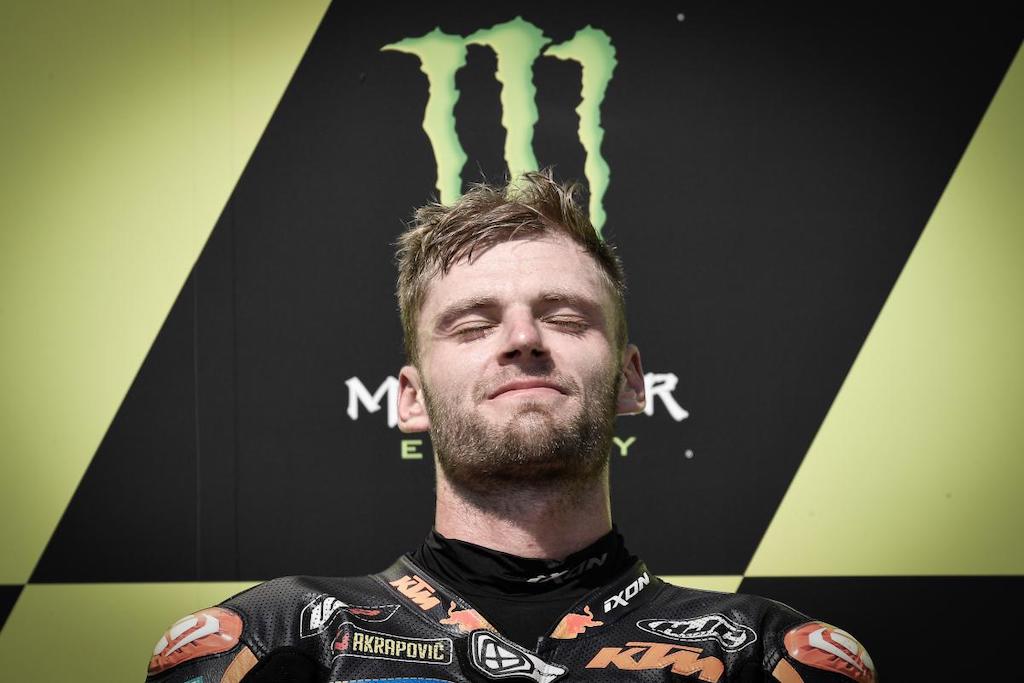 But in true sportsmanship and showing what a team player he is, Pol, graciously shook Binder's hand and posed for team victory photos. But, before you get the warm fuzzies, remember Espargaro signed with Repsol Honda for next Season. So, in the words of many a jilted lover, "He was leaving anyway!"
But you do have to feel for Espargaro. It's like helping the girl you like move into her new apartment and she ends up sleeping with the guy who plugged in the lamp! Make no Mistake, Binder made his presence felt this afternoon in August. The way he has managed himself the last couple of years in the lower classes, it is clear that he ain't going nowhere!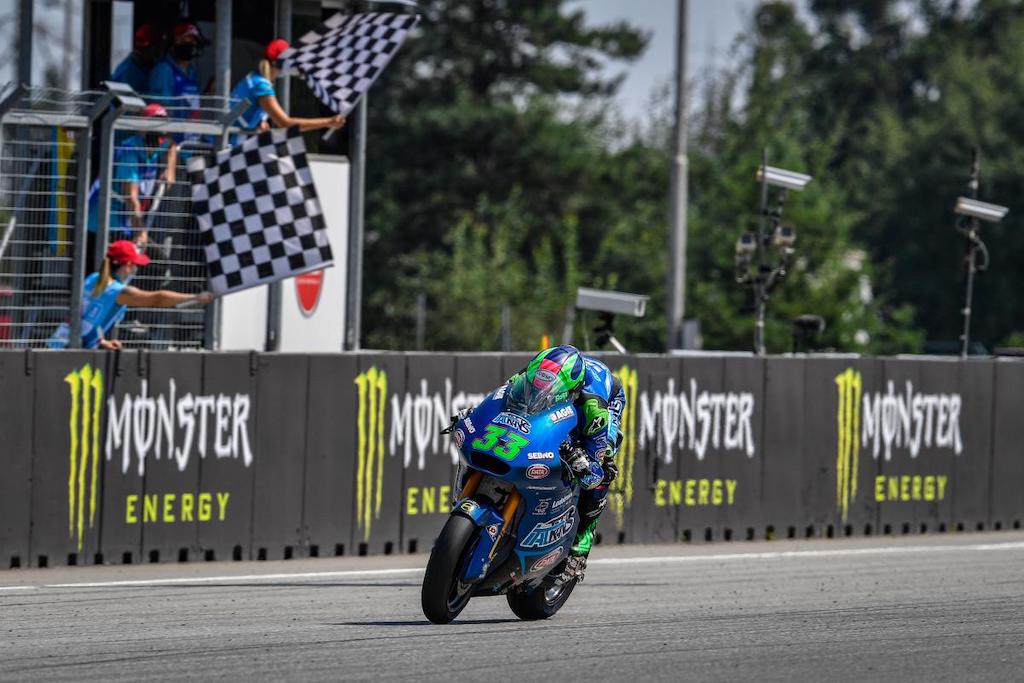 Binder wasn't the only new-not so new rider to make his presence known this afternoon. In Moto2, Enea "The Beast" Bastianini made it two in a row as he cruised to victory and took the lead in the championship. Albert Arenas looks to be the man to beat in Moto3 as he secured a podium finish despite being more bruised and battered than a Chris Brown date.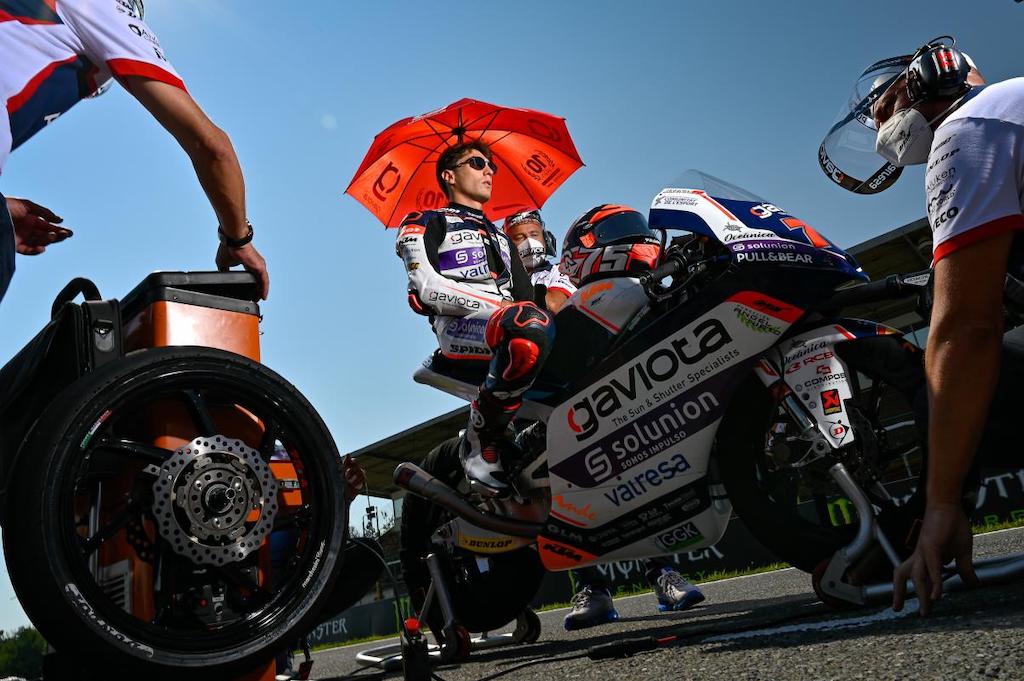 "Johnny come lately, the new kid in town. Will she still love you when you're not around?"
The next two rounds of the championship will be at the home of KTM in Spielberg, Austria. KTM gets two home games and with a wide-open championship in the bizarro year that 2020 is proving to be, who knows what we'll be talking about or what new hero will emerge.
After Austria, the two-wheeled circus heads to Misano, the home of Valentino Rossi and most importantly the return of Eight-time World Champion, Marc Marquez… Daddy's home!
---