---

---
You've heard everybody say it. So it feels pretty much hack now to say, "I can't wait for 2020 to be over with!" Or, "This year… blah, blah, blah"! But being the eternal optimist I am, 2020 was, in a strange way, the best year in MotoGP in a long, long time. The championship wasn't decided until the penultimate race. There were nine different winners and some tracks were raced two weekends in a row. This year was definitely different. But it was still MotoGP. Which meant that no matter how bad it seemed, it was still Grand Prix Racing. It was kinda like pineapple on pizza. No matter what your stance is… it is still pizza!
If you are new to my style of moto-journalism, and I use that term loosely, I do things a little differently. You want to know how a bike operates and the scientific approach to MotoGP, please read David Emmett or Mat Oxley. Those guys are incredible. Now, you want to know what a dude with a junior college education thinks of the greatest sport on Earth? Well, brotha' or bro-Etta, look no further. I'm your dude!
This piece right here is my favorite. These are the 2020 BT MotoGP Awards! No stuffy "you already know the winner" awards bull. These awards are for the people! People like me and you that are reading. That may be slightly inebriated. Or who wonders "I wonder which one of those guys on those bikes can throw down? If need be!"
Sit back, grab a cold smoothie. Pop your popcorn and have a few laughs at my annual 2020 BT MotoGP Awards
2020 BT MOTOGP AWARDS
Most Likely to Starch a MOFO Award – The rider you'd hate to fight but would want on your side in a fight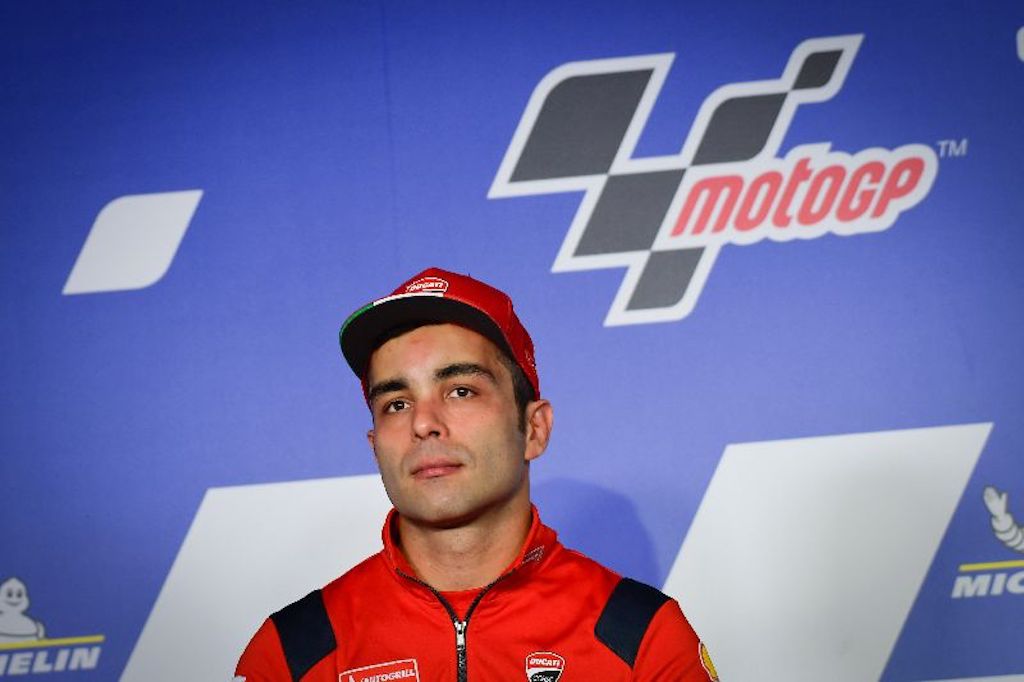 Danilo Petrucci. Some might say Cal Crutchlow or Jack Miller. And although both are tough as nails, Andrea Iannone is bat shit crazy! I'll run from crazy but I'll fight tough. You have a chance with tough. With crazy, they may never find your remains. The problem is, Iannone is doing MotoGP's version of the Witness Relocation Program. In other words, he's gone! Tested dirty. Appealed. And then the Hammer really dropped. We will never see him race a motorcycle ever again. Which is a shame. But it brings us to Danilo Petrucci. Petrucci is a nice friendly fellow but when push comes to shove, nobody wants a piece of the Big Man. As evident when he gave the Italian Salute to Aleix Espargaro and Espargaro never ventured his way again.
"Where is he?" Award – The guy you don't want to be lined up against because you have no idea what they're going to do. MotoGP's version of Moto3's Darren "Dive Bomb" Binder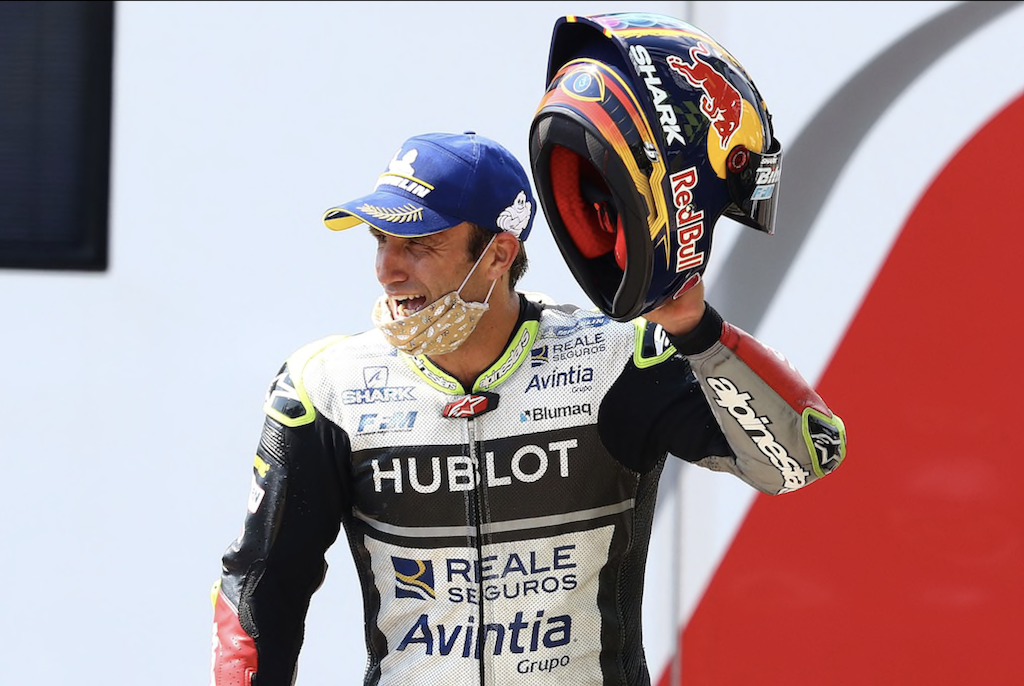 Johann Zarco. This may seem a little unfair. But tell that to Pol Espargaro and Franky Morbidelli and Valentino Rossi, who famously quipped, "This isn't Moto2!" Don't get me wrong, Zarco isn't dirty and I'm not implying that. But if you need to pass someone to win a championship and he's in your way, you just might be given to think, "You know what? I'm good. I can win it next week."
"How you doin'?" Award – Who looks the baddest in their livery/bike/rider combo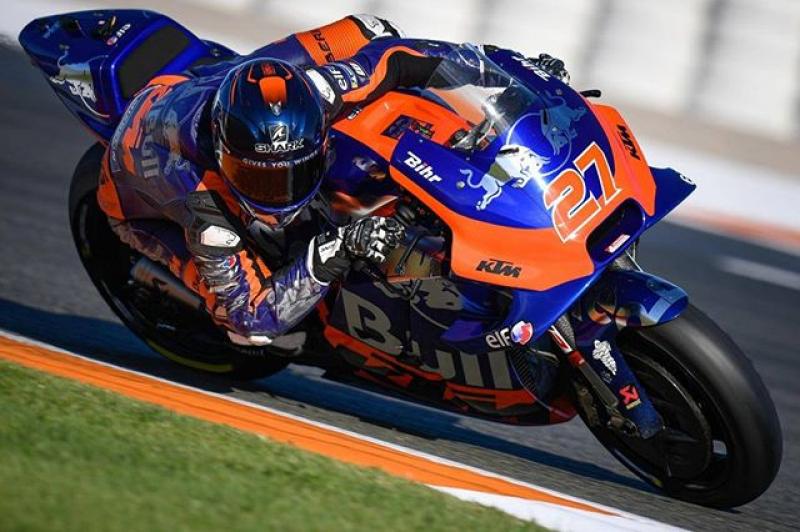 Iker Lecuona. Usually, this award goes to Pol "The Handsome Bastard" Espargaro. But like this year has gone for him on the track, he once again loses to another KTM Rider. Seeing Iker in all his KTM Tech3 glory on-screen really brought home how badass this kid looks. They talk about the beauty of the Suzuki, but the Tech3 KTM blue, orange, silver and black were just too badass to pass up!
But keeping it real, that Suzuki/Mir "Big Slim" Livery/Rider combo was a close second.
The New Kid in Town Award – Rookie of The Year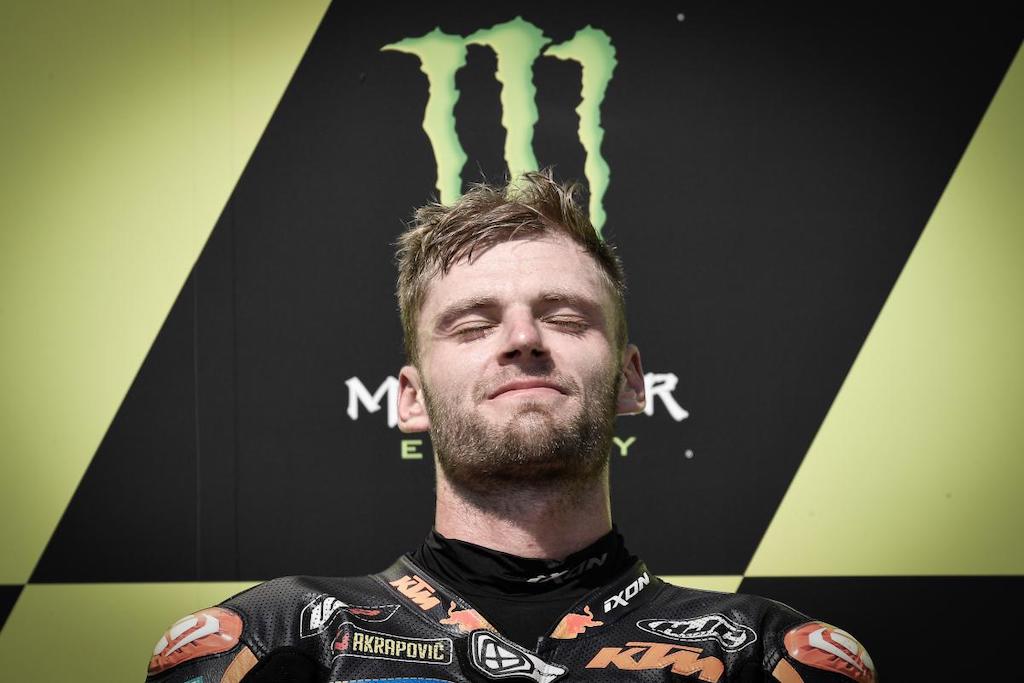 Bad Brad Binder. This kid put South Africa back on the map and for the right reason. He won a race in dominant "Marc Marquez Ass Kickin'" style in only his third time out! Binder has the disposition of a kid who you could easily steal his lunch money but once that helmet is on and that visor goes down, he turns into "Bad, bad, Leroy Brown"! Binder's style was aggressive yet smooth! Sometimes it worked. Ala his first race win in only his third race. And sometimes it bit him in the ass like a snake you stop on in the woods. Hence the vicious high-side in his second race.
Honorable mention goes to Alex Marquez who nearly kissed the top step of the podium twice.
These two gunners are proof that the future of GP is in good hands.
Have a Drink on Me Award – Rider you most want to have a tasty beverage with and talk about 'dat life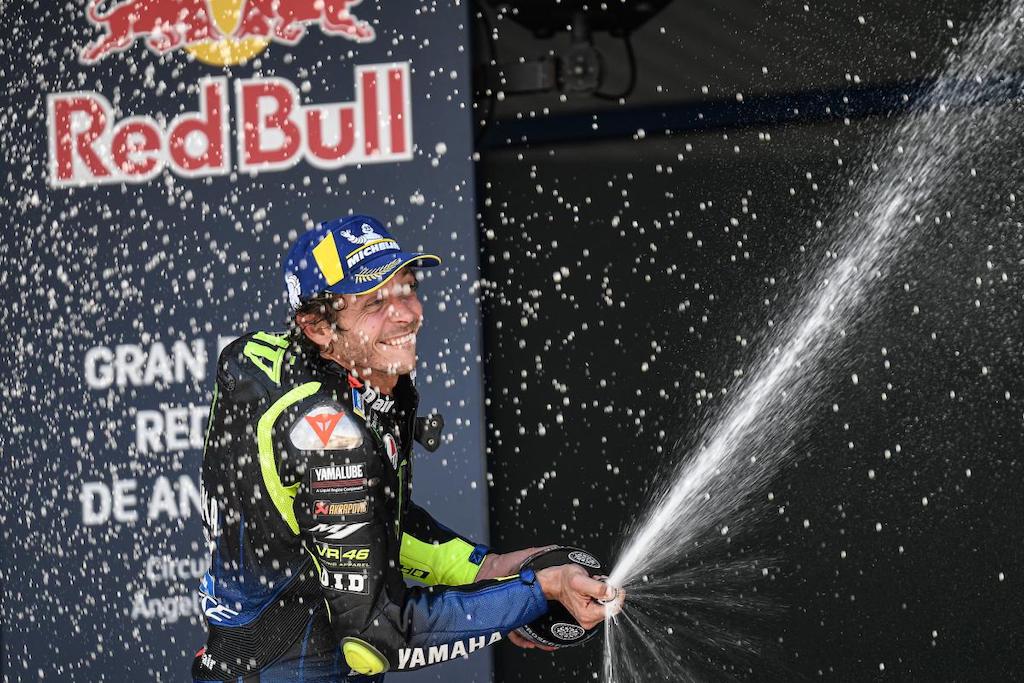 Valentino Rossi. To hear him talk about his 20 plus years in a GP paddock would be golden. And I'm sure he'd make my stomach hurt as well with his great sense of humor.
Honorable mention goes to Maverick Vinales. I've always been fascinated by Vinales. And over a couple of Mojitos who knows what juicy nuggets he would drop.
Run That Back Award – Best GP Round of 2020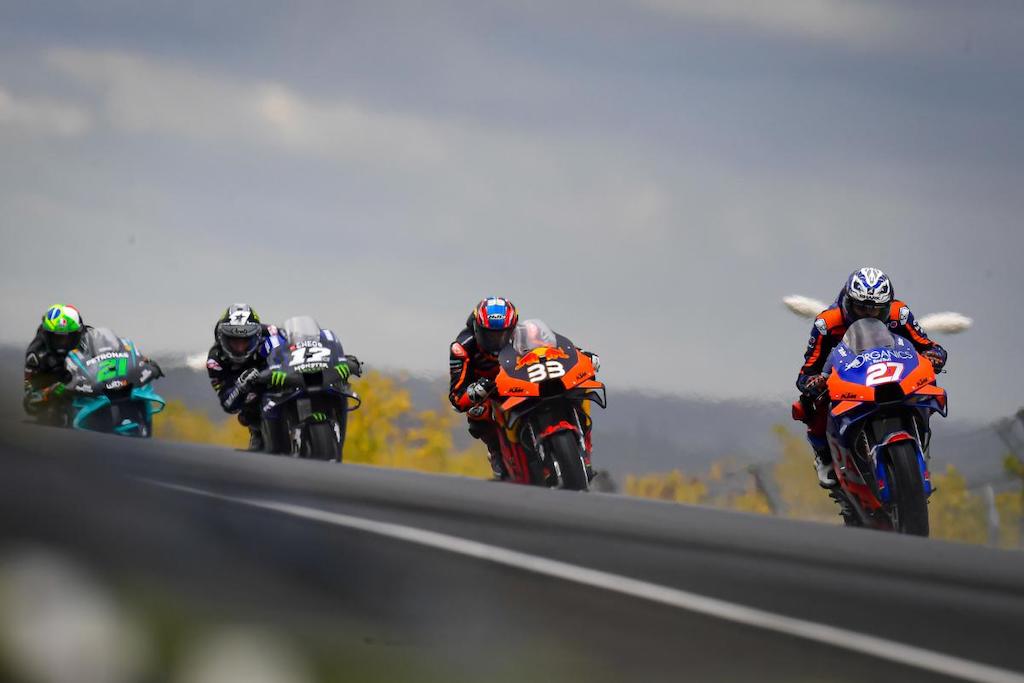 LeMans. This one was close. But I gotta go with LeMans. On a wet track, the Ducks were out for the kill and a rookie nearly spoiled the party. But "The Big Man" Petrucci pulled it off. Yeah, LeMans.
A close, close second was Austria Part Two, when Miguel Oliveira broke Jack Miller and Pol Esparago's heart in the last turn. Great finish to a strange race.
"How Ya Like Me Now?" Award – Most Improved Rider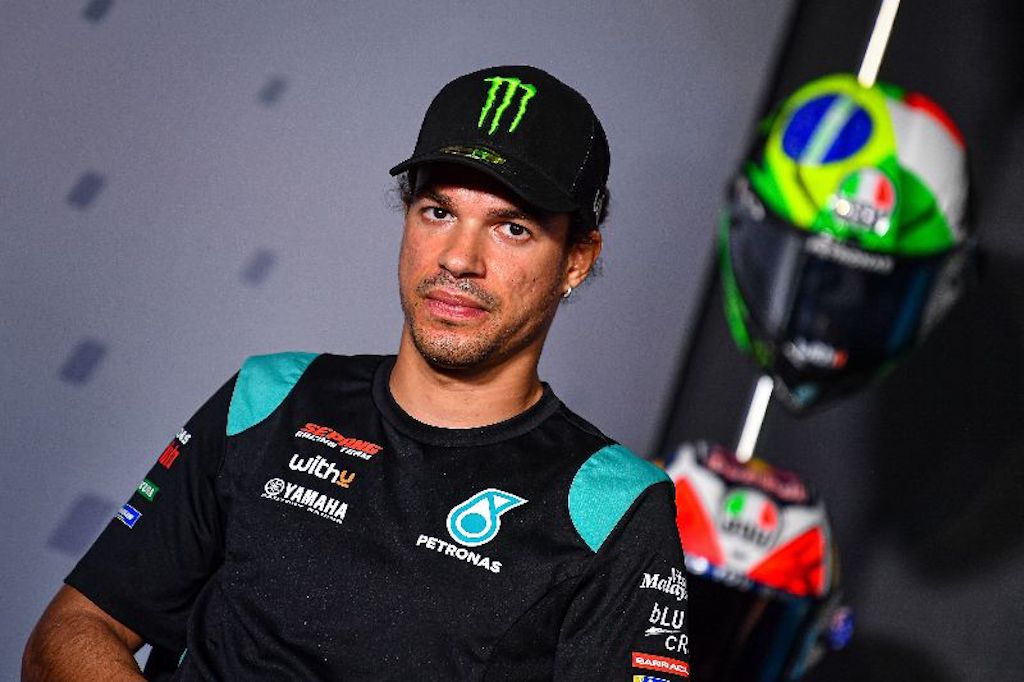 Franky Morbidelli. After being shown up by his teammate in 2019, Morbidelli came back with a vengeance with three race wins and runner up in the championship. Franky did this with a fashion that was so stylish and cool that if you could ever envision someone wearing sunglasses as they cross a finish line, it'd be Franco Morbidelli. If cool was a person it'd be Franco Morbidelli.
"You Gots To Chill" Award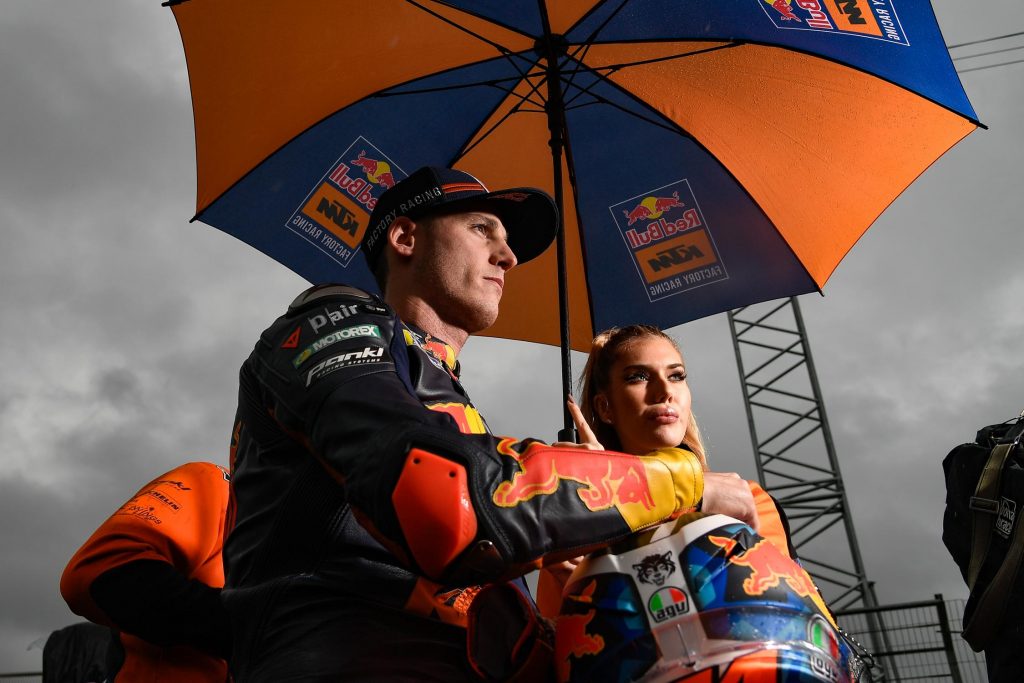 Pol "The Handsome Bastard" Espargaro. If Latin Temper was a person, it'd be Espargaro. This is what makes his jump to Repsol that much more interesting. Espargaro's wife must be the most bored wife on Earth because she never has to ask what he's thinking! He wears his emotions on his sleeve and quite frankly I love it. He shows passion and damn it! we need that. I hate cookie-cutter emotions or the lack thereof. Pol is the one who defies all of that and his expressions tell you exactly everything. When he does learn to channel that in the right way, a championship could be his for the taking.
Rider of The Year Award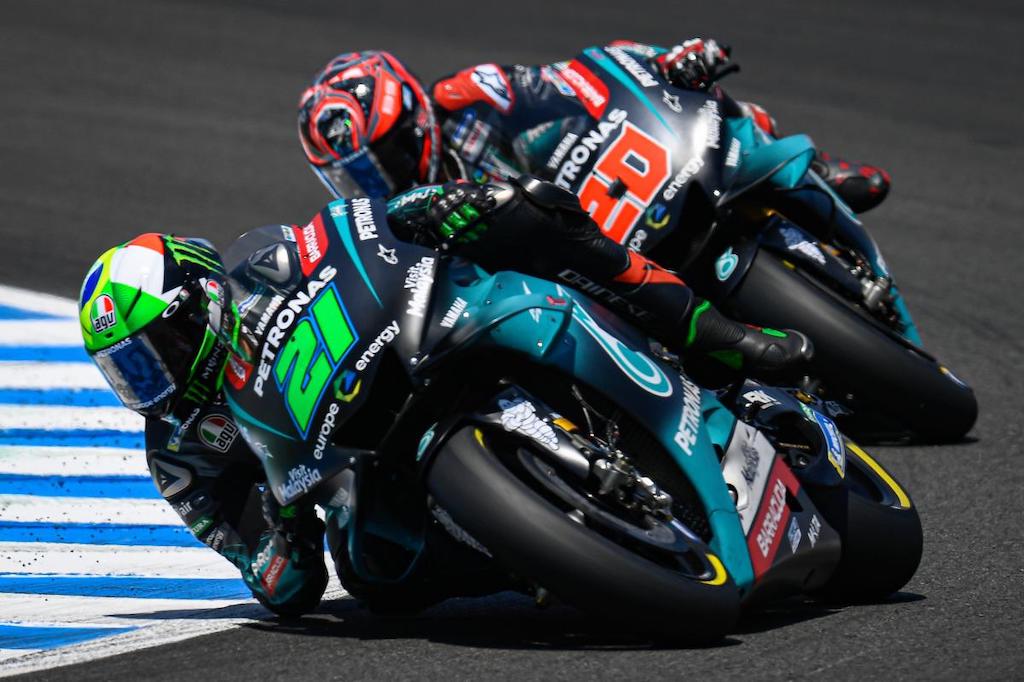 This one will get me hot water but… Fabio Quartararo and Franky Morbidelli. Honorable mention, Joan Mir.
Hear me out. For all of Yamaha's troubles, they still won more than any other manufacturer. Even though the consensus was that Suzuki was the better bike. It seemed like out of the four bikes that Yamaha had on the grid, only one was capable of doin' the damn thang! Fabio and Franky had three wins each, compared to Mir's lone win. But Mir walked away with the big boy title and will be remembered in the annals of GP history!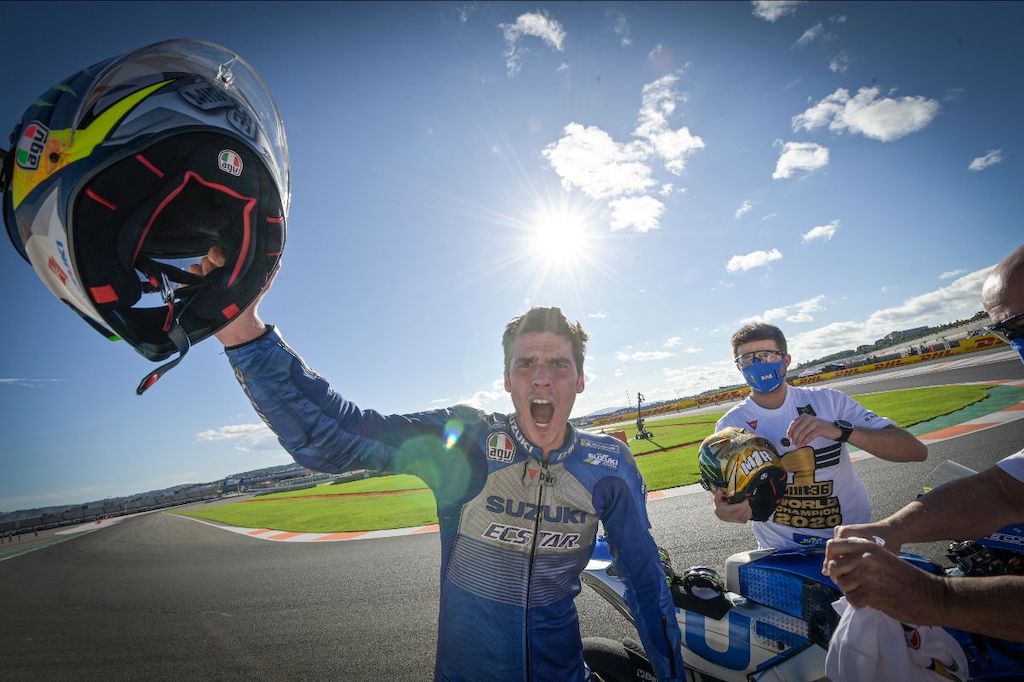 Consistency is key in GP and Mir was that. But all things being equal, I tip my hat to the "F" Boys, Fabio and Franky. When they are on, they were hard to handle. And truth be told, Mir should've been awarded "Most Improved" by yours truly but it don't work that way. That's my story and I'm sticking to it. Mir is a worthy Champion and it is well deserved. I absolutely love the kid. But I say Rider of the yYear goes to The "F" Boys! They pass the eye test for me. It may not make sense to any of you but I'm a different breed of cat and that's what a Junior College Education gives you. Props to all three for a fantastic year and I hope next year brings even better racing.
2021 will be interesting for sure but we'll cross that bridge when we come to it. If you have a question, concern or comment for this year's BT MotoGP awards, drop it below in the comment section and we can have a discussion.
Until then, hope I gave you a few laughs and you enjoyed the 2020 BT MotoGP Awards for the season that was 2020! The season was crazy. It was good. It was crazy good. But let's not do it this way again. I want a return back to normalcy. New circuits. And "Eight X" back! As of the writing of this article, Marc Marquez has undergone his third operation on his right arm and looks to miss at least some of the 2021 season. So much for Normalcy.
Stay safe GP Freaks. Wear your masks and let's cross our fingers that we get to see another GP season! Thanks for reading and Happy New Year!
---