---

---
In these COVID times, it is nice to read some tread of normalcy. Today's bit comes by way of the unveiling of the 2021 provisional MotoGP calendar.
2021 is scheduled to kick off in March at the usual venue of Qatar before heading to Argentina and North America in April. The season will wrap up in Valencia on the 14th of November.
On the 2021 provisional MotoGP calendar, you'll note that there are 19 venues announced with one circuit between July and August to be confirmed, as well as three venues on reserve. You'll also see that Brno is not included on the schedule as they are waiting to see if the local government will approve the resurfacing of the circuit by the Safety Commission.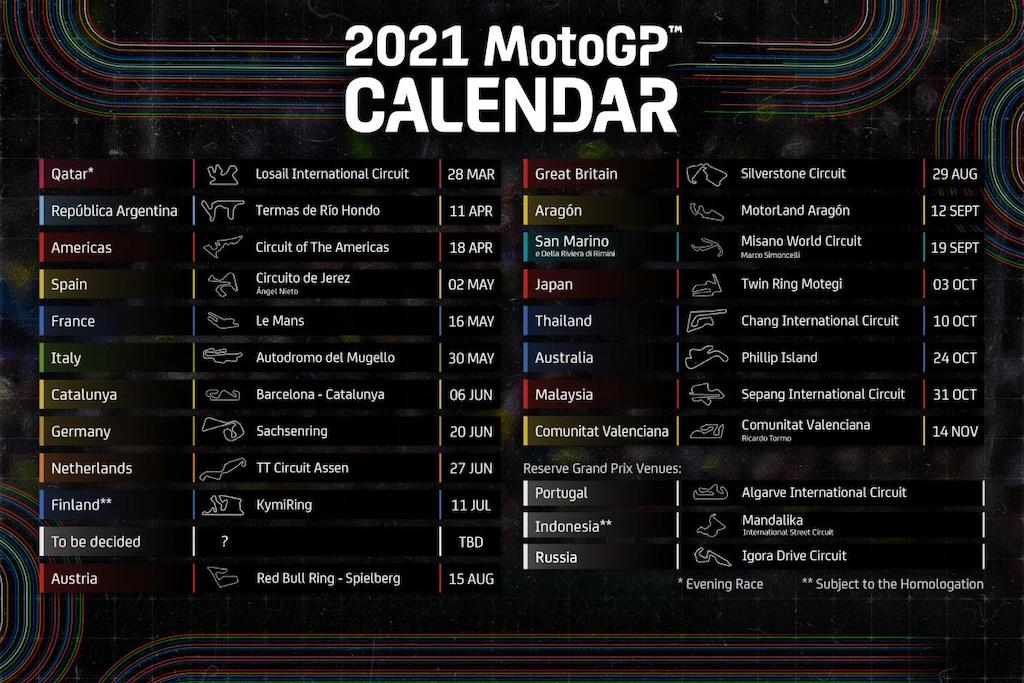 "This year we tried to compromise between the possibilities and the short time we've had given when the pandemic allowed us to re-start. In Europe it's not possible to race later than we are doing. We are here in Valencia and the weather is so-so – I hope it will be even better in Portimão! Unfortunately we couldn't travel outside Europe so we did the maximum we could, during this period from July until now. Including Qatar, we have had 15 Grands Prix and we're very proud; everyone in Dorna, the FIM, IRTA, the teams… we are extremely happy with the result we've obtained working together in this difficult year." – Carmelo Ezpeleta, CEO of Dorna Sports.
Additionally, the provisional 2021 pre-season test dates were also announced. Two testing dates are penciled in for MotoGP at the Sepang International Circuit, the first being a shakedown test, February 14 – 16, and February 19 – 21. The final test is scheduled to take place from March 10 – 12 in Qatar.
Testing for Moto2 and Moto3 is scheduled for March 16 – 18 in Jerez.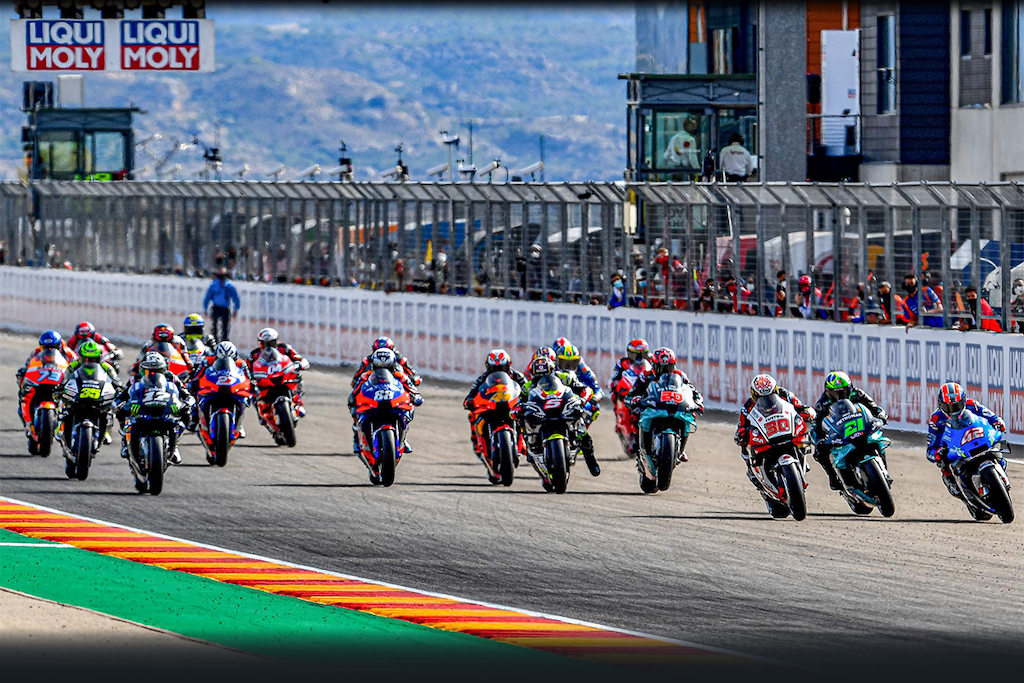 ---