---

---
Bring the thrill of Grand Prix Racing into your personal garage with the Moto Trainer Simulator.
The Moto Trainer simulator is a device that allows you to train on your bike in your personal space. It brings the grid to your garage. The simulator's software transports you to the greatest circuits ever raced in GP, allowing you to ride and train on the same tracks as your favorite GP racers.
Now, Dorna and Moto Trainer have partnered and the Moto Trainer simulator can either be linked to the official MotoGP videogame. Linking the two lets players of the game become part of the action in a real-world digital landscape. The movements are synchronized to the digital rendering of their riding on-screen.
Further, riders can train with OnBoard laps of the track on which they wish to practice. This is a great tool for riders and racers to help them hone in on riding skills. If you are scheduled to ride a new-to-you track, you could potentially load up the circuit in the Moto Trainer and learn the track lines virtually, before you ride the track.
"The software behind Moto Trainer, developed by our engineers, is capable of playing any onboard video, and allows riders to save their efforts on a telemetry master track. This means that you can load any circuit and motorbike you want, with riders replicating the video to the reference telemetry. The software then analyses the rider's performance by monitoring the accelerator, front and rear brakes, gearbox and trajectories. It's a platform that allows bikers to train on every circuit in the world at an affordable price." – Andrea Lombardi, CEO of Moto Trainer Simulator.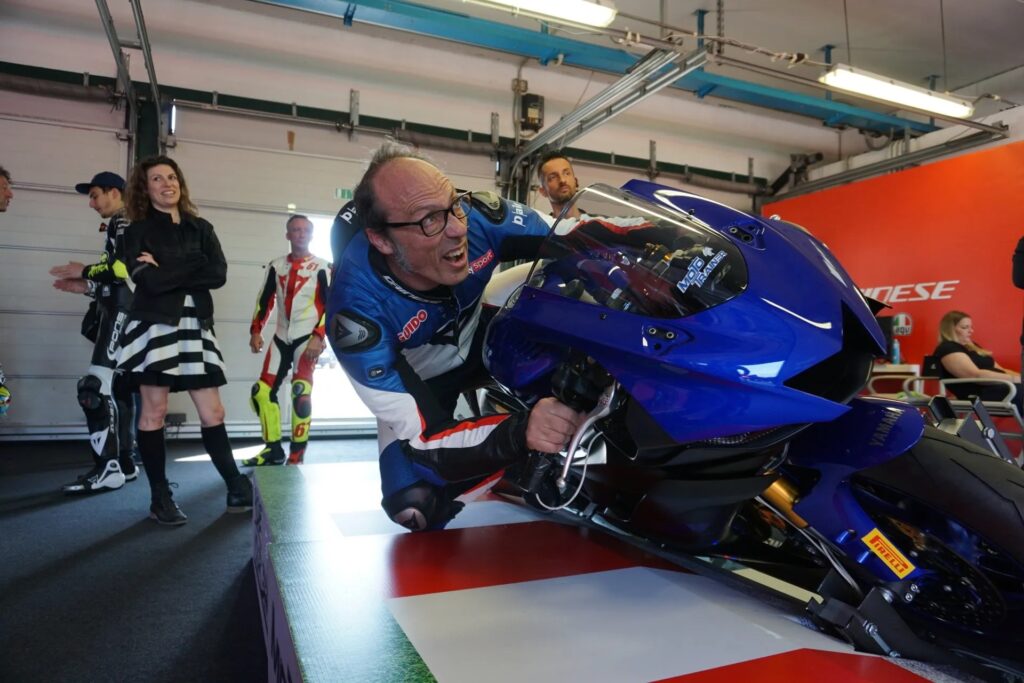 "I'm delighted to be able to announce this agreement, adding yet another way in which fans are able to connect with and enjoy their favourite sport. In addition, the fact that it can also be used alongside the MotoGP videogame proves another bolster to Dorna's eSports project, which continues to go from strength to strength." – Pau Serrancanta, Managing Director at Dorna Sports.