---

---
Directly related to the threat of the Corona Virus, the government of Qatar has imposed travel restrictions and mandatory quarantine procedures on every one of Italian nationality or residents of Italy arriving from there to be sure they haven't been in Italy during the last 14 days. The result? The cancelation of the premier class' opening round of 2020 MotoGP season that was scheduled for the first weekend of March.
The Moto2, Moto3, and the Asia Talent Cup riders and teams are already in Qatar for testing so their respective classes will compete as planned.
Further, the Thailand Grand Prix has been postponed under the same concerns by the Thailand government.
Italy is third in reported cases of the Corona Virus, after China and South Korea.
The concern of how the virus will impact the entire 2020 MotoGP season is growing. Addressing the cancellation of the opening round of 2020 MotoGP season, Dorna Sports CEO Carmelo Ezpeleta stated, "There will absolutely be a 2020 MotoGP season. We will try to continue with everything and stay aware of the situation because it's changing day by day, but our wish is to do all the races in the 2020 season."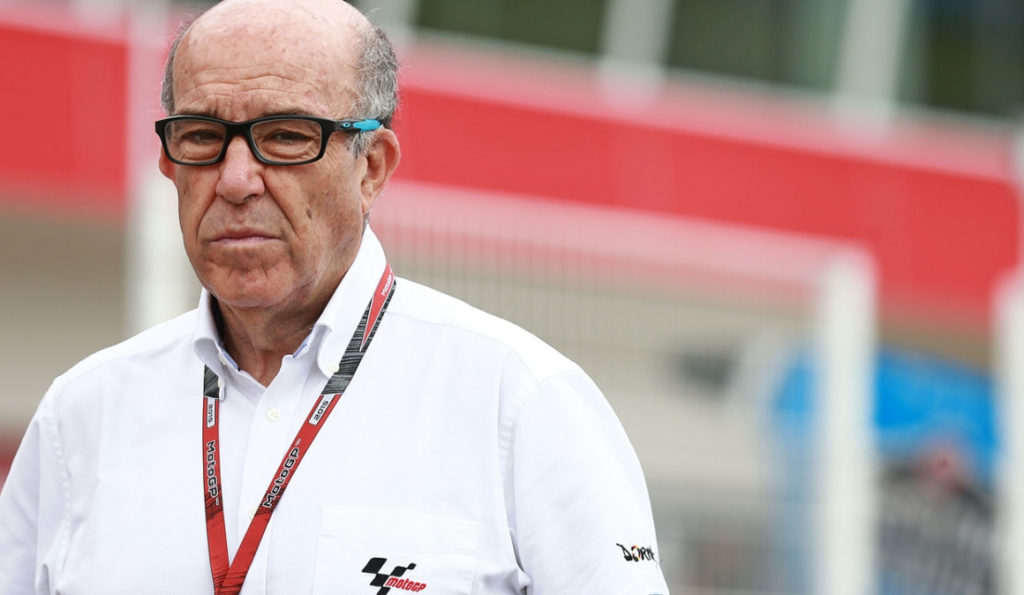 ---