New from Puig Hi-Tech parts, Downforce Spoilers for the 2018 Ducati Panigale V4 Downforce Spoilers.
Get a racing and radical aesthetic in your motorcycle thanks to the Downforce Race spoilers from Puig Hi-Tech parts. These spoilers give your street machine the performance worthy of riding on a track. Puig's Panigale V4 Downforce Spoilers improve the stability of your motorcycle at high speeds, reducing the vibrations that usually occur when the front wheel lifts.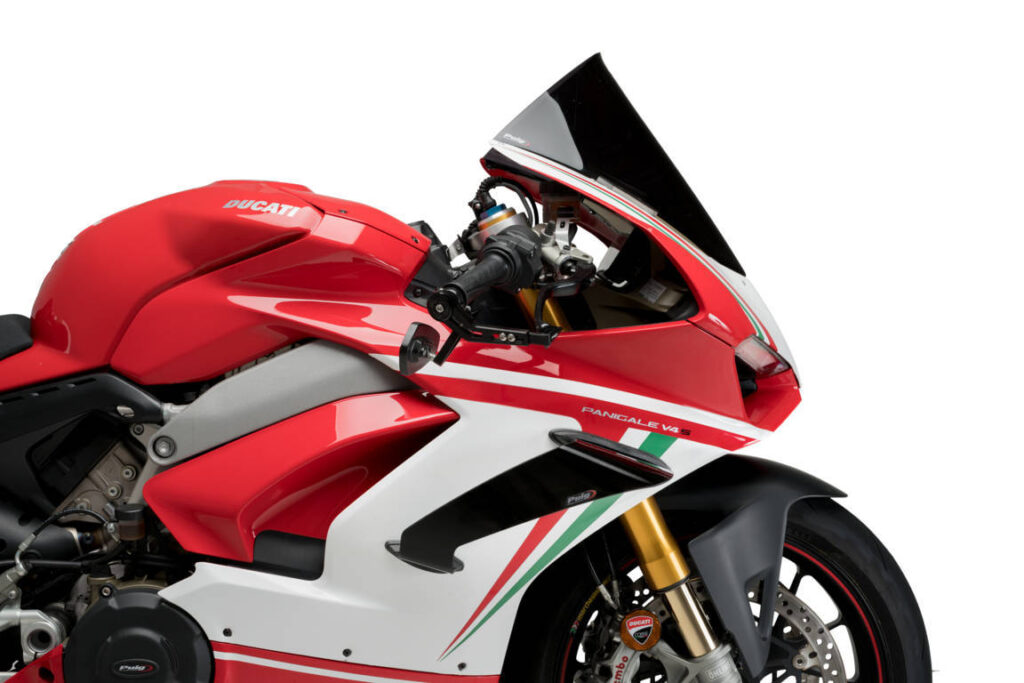 These spoilers produce the anti-shimmy effect and improve poise during strong front braking. No body modification is required for install. Made from durable yet flexible plastic and 4mm thick high-impact acrylic material, the spoilers are mounted via a 3M dual lock, non-permanent adhesive. They will stay in place until you remove them.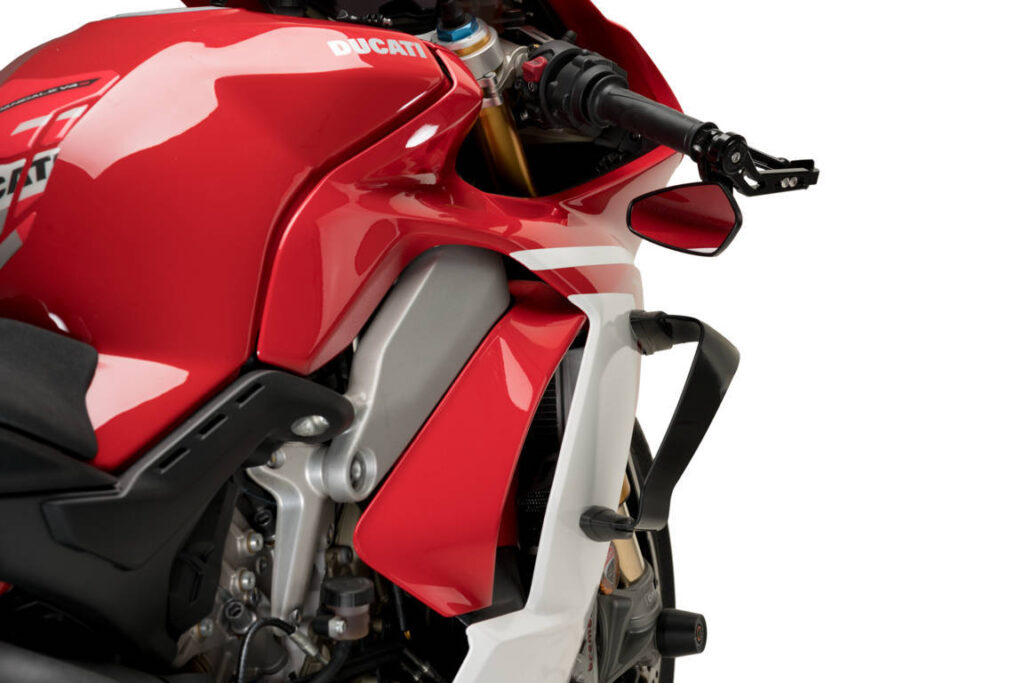 Colors: Red, Black
Price: $399.33
Contact: www.puigusa.com
---