---

---
The fitting of these spoilers improves stability at high speeds and reduces the risk of shimmie effect that occurs when losing traction on the front wheel and can lead to loss of control. They can produce a downward force of up to 6 kilograms in the front axle. And they just look cool. Installation is simple and does not require any fairing modification.
Colors: Black, Red, Blue, Orange, Green
Price: $235.11
Contact: www.puigusa.com
---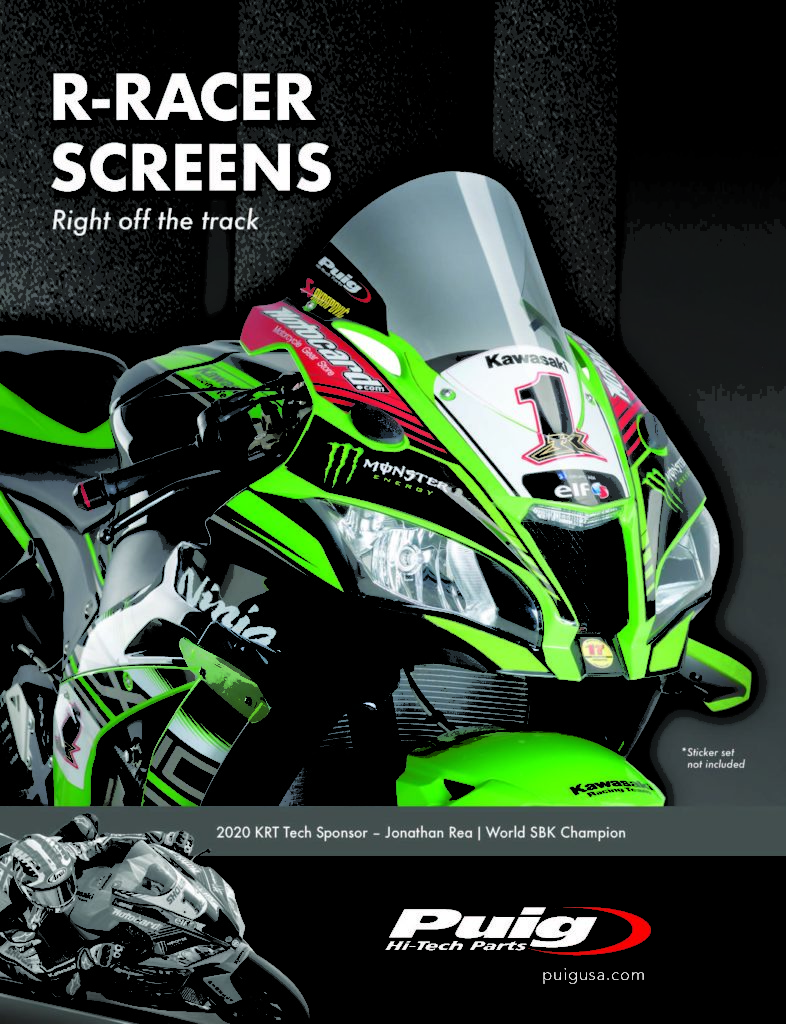 .