Beginning in 2023, sprint races will be part of the MotoGP event weekend.
Dorna has announced a new attraction for the race weekend that will commence at the beginning of the 2023 season: sprint races. From the looks of it, the addition of the MotoGP sprint races was hugely inspired by and for the race fans.
Here's how it works… The MotoGP sprint races will take place on the Saturday afternoon of each round. The sprint race duration will be half the full race distance, with a 15-minute grid procedure and all of the same race rules as a full race.
The Saturday schedule will start with one 30-minute free practice session, followed by Q1 and Q2 for qualifying. The Sprint Race will be the finale of on track action for the day.
Points will be awarded to the top nine race finishers. First place will be awarded 12 points and the ninth place finisher will earn a total of one point. The points earned from MotoGP sprint races do not count toward the season's championship points nor will they affect but will add a line of data to each rider's profile. Points smoints! The races are going to be just fun and exciting to watch!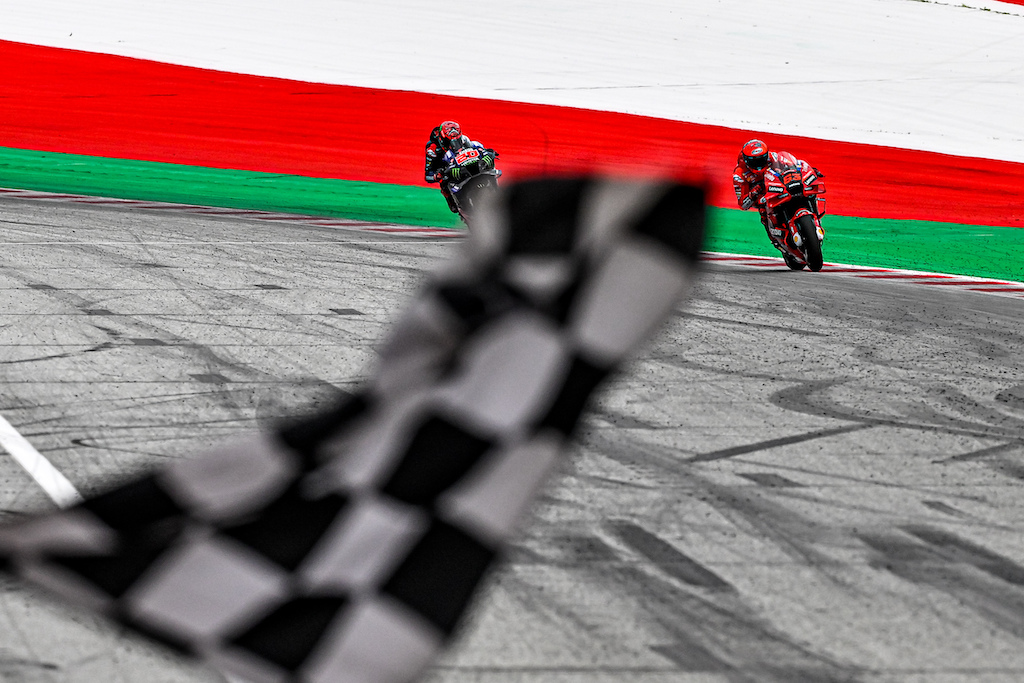 "It has been the aim of the Championship; FIM, IRTA, and Dorna, from the beginning to try to improve every time, as much as we can, everything in the sport: the safety, the show, everything. We are working in all the areas but especially in that. We have been looking at other sports for different possibilities and we are trying to offer a better show, especially for the fans, the promoters, and television. It's very important to us to offer a new schedule which will, in our opinion, improve our presence in all the Grands Prix. This has been something discussed obviously with the FIM, with the manufacturers, and with the teams, and then yesterday, I talked with the riders in the Safety Commission. Even if the Safety Commission is for safety, since the beginning, I has been very proud to talk with the riders about different things. Obviously the matter to inform the riders is something that must be made by their individual teams, but yesterday we had some discussions and I'm very happy to hear the President of the FIM announce what we want to announce today." – Carmelo Ezpeleta, CEO of Dorna Sports.
---