Yamaha Returns to the Dark Side with its $13,999 MSRP 2022 MT-10.
Perhaps one of the more genius motorcycle marketing campaigns of the past 20 years has been Yamaha's Dark Side of Japan series, one that tapped into the dimly lit alleyways of Tokyo's underground and revealed itself in a series of new motorcycles that have quite literally taken the industry by the balls. I've lost count of the number of MT-07 and MT-09 Yamahas I've seen over the proceeding decade (geez, it's been that long already?), but I can count on two hands the number of MT-10 naked bikes I've seen since it came out, branded then as the FZ-10, back in 2016.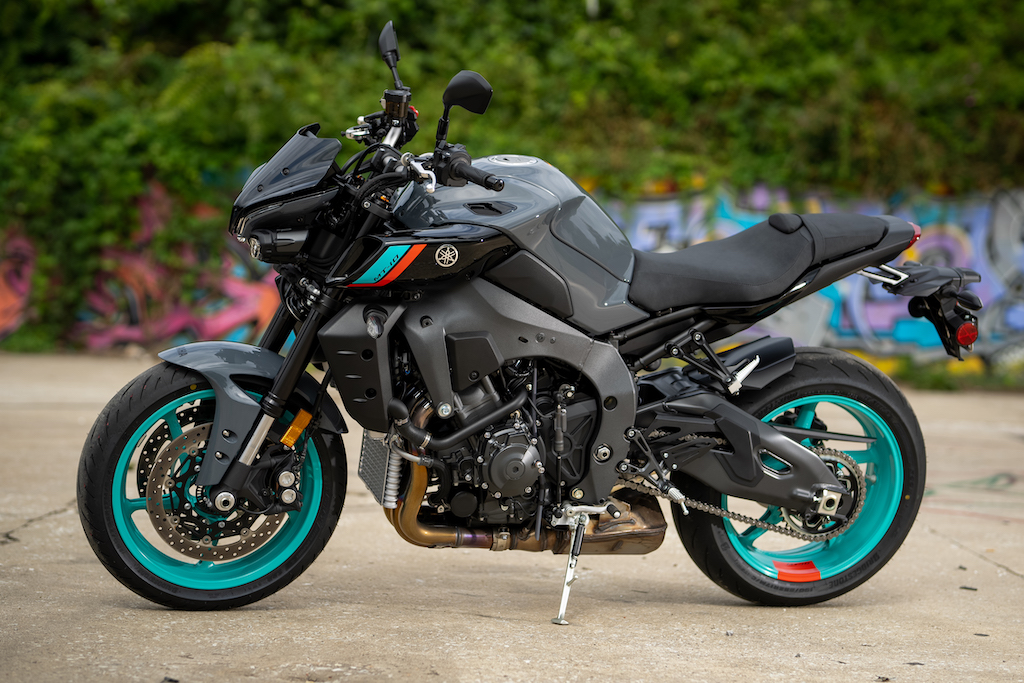 That's an absolute tragedy because the FZ (renamed in 2018 to the MT) is one of motorcycling's best-kept secrets, a machine for the rider who doesn't need to spend untold amounts of cash and doesn't get swept up in the horsepower war that's swallowed up the hyper-naked class like me at In-N-Out on Sunday afternoon.
When Yamaha released the MT-10 in 2016, they did the mic drop and walked away for a whole six years. They had fair reason to. They'd nailed the first one, saw no need to improve it over the next half-decade, and so… they did nothing else with it.
Meanwhile, the Euros were firing new naked bikes like they were throwing ones in the club. BMW released a revamped S 1000 R, Aprilia bought a new Tuono V4, KTM upped their game with a new Super Duke, and Ducati bought out the bazooka and blew them all into 1989 with the Streetfighter V4 range.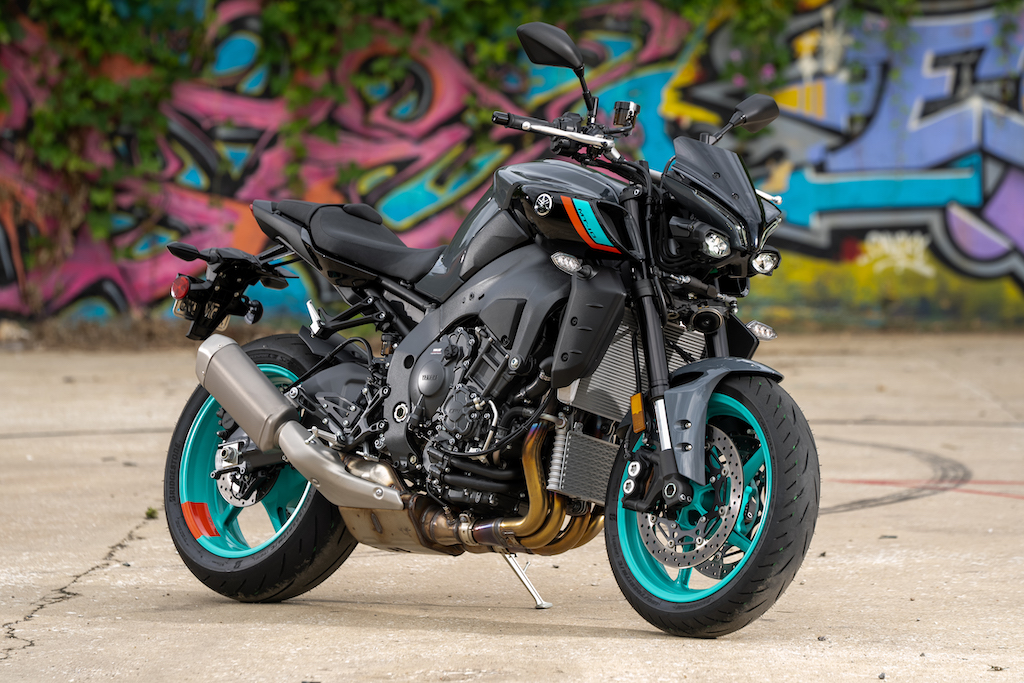 Even Yamaha's Japanese compatriots got in the act. Honda bought out a new CB1000R, and Kawasaki supercharged their naked and bought out the ZH2. Hell, even Suzuki — that's right, Suzuki — managed to bring out something new (kinda) in the GSX-S1000.
It was time to do something, so this year, Yamaha unveiled a revamped MT-10 and later this year we'll ride the similarly-reworked MT-10 SP with electronic gold springers from Sweden.
Let's start with what hasn't changed $13,999 MSRP MT-10: most of the bike. Hear me out, that's not a bad thing. Remember the mic drop?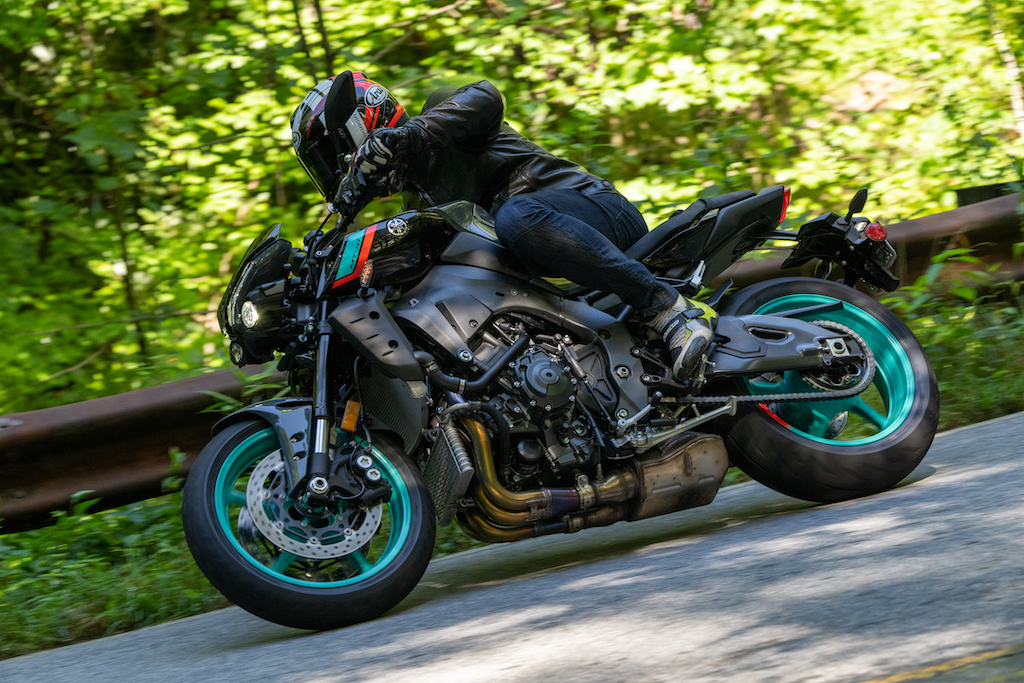 Yamaha didn't need to revamp the motor, chassis or suspension per se, so they spent most of their development attention on the electronics and bodywork, creating slimmer, smoother lines for the headlight surround, new intakes, a redesigned, 10mm taller seat unit, slimmer tank, revised ergonomics with a new bar and peg position, and a new passenger seat.
The crossplane crank motor swiped from the R1S (remember that "detuned" R1 from a few years ago?) remains, so steel for the conrods and valves as opposed to titanium like on the R1. It does, however, get a silky smooth new quick shifter for clutchless up and downshifts, and this section is where most of the changes have been wrought.
The new 2022 Yamaha MT-10 gets the full house of electronics you'd expect on any modern superbike. You get four different power modes, level one being the most direct and level four for low grip/rain riding, four preset ECU modes (A-D), all with their own Traction, Slide, Wheelie, Engine Brake, and Brake Control values that are preset from the factory. But the cool part is you can change any mode, be it A, B, C or D to hold whatever values you want, giving you near infinite control over your ride. There's also cruise control. That's cool, too.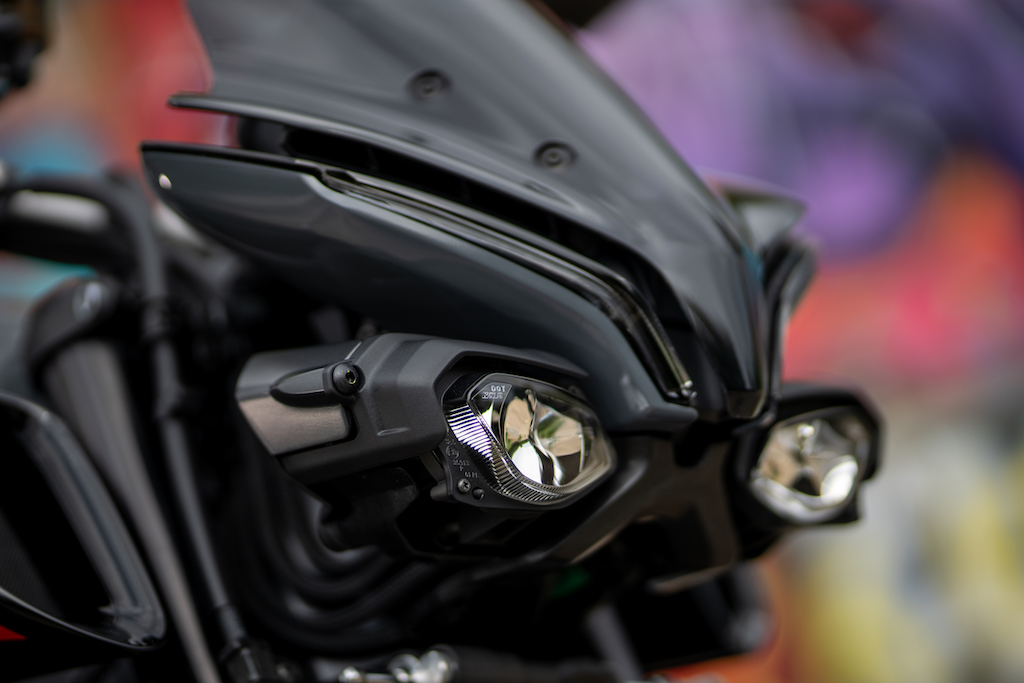 This is all due to the arrival of the six-axis IMU, again, from the R1, a fact that also allows the fitment of Cornering ABS.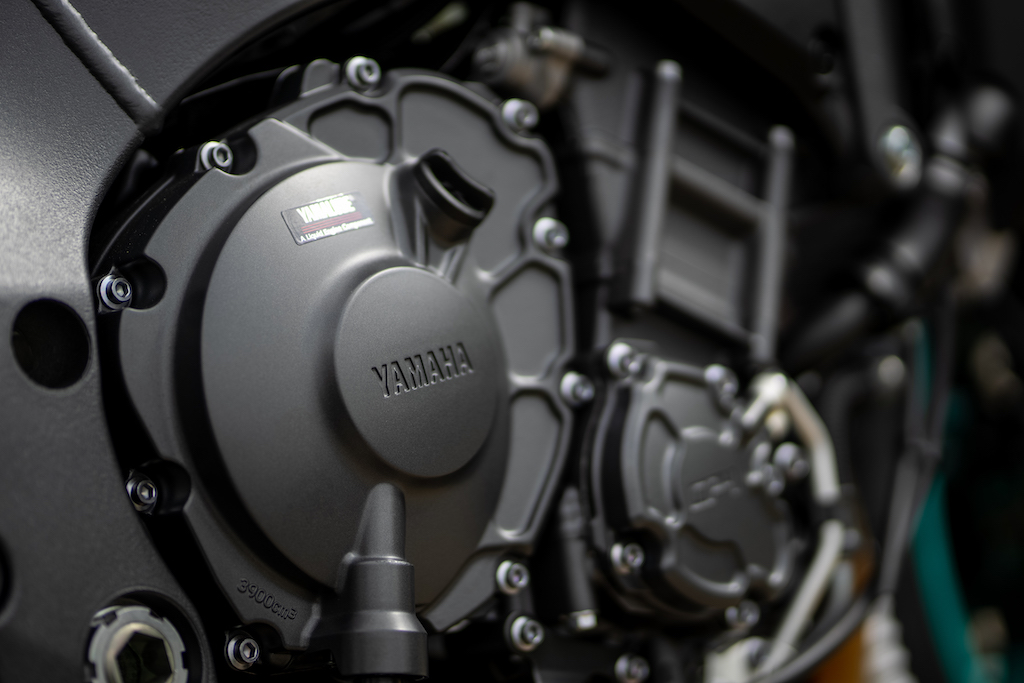 The result is possibly the best value motorcycle on the market today if you're after a big bore naked bike. The R1-derived motor is never in doubt as there's performance at nearly every rev range above 3000 rpm (below that number, the motor feels a little soft), and the slightly stiffly-sprung suspension makes for a motorcycle that loves to get up into the mountains and get twisty.
The brakes are not fantastic as the master cylinder feels a little dated, but, then again, it is only $13,999. An aftermarket master cylinder will fix this problem, easy, and then you'll be able to brake like Dovi on your next ride with your buddies.
The spread of performance is eye-opening with the MT. Those four modes give the bike four different personalities and I'll admit to spending almost all the time in B mode unless I was pulling wheelies for the hell of it. A mode hits hard, too hard for my sedate traffic riding, and B mode felt a nice compromise. No need to go breaking lap records on the road, kids…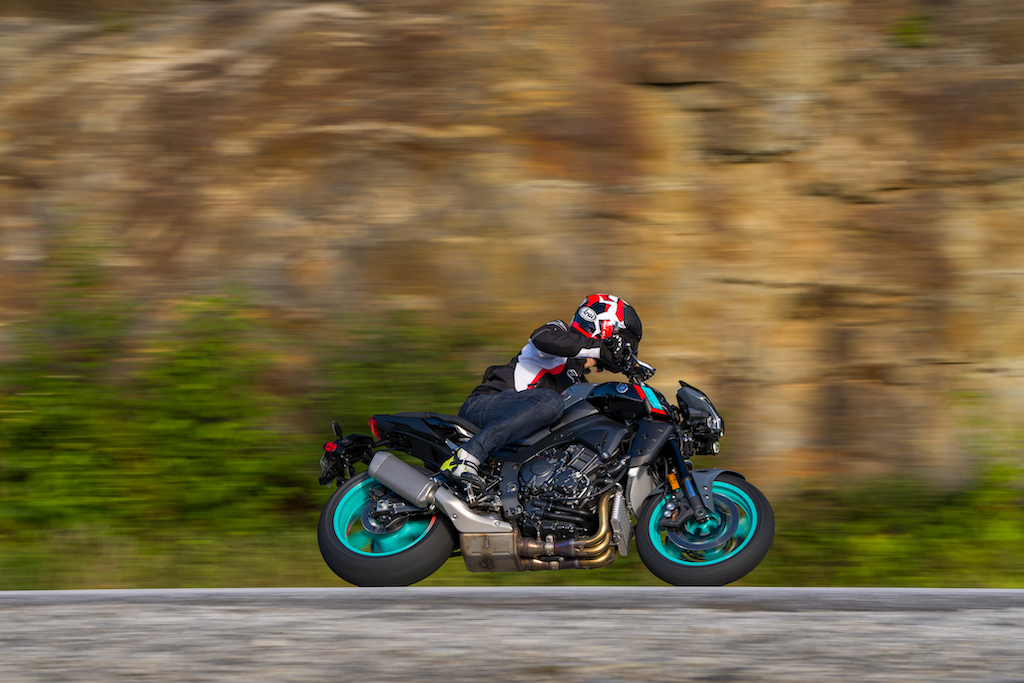 At this price, the 2022 Yamaha MT-10 already holds a chance of taking Bike of The Year honors. Yes, it lacks a little of the classic allure some of the Euros hold, but it is so much more affordable to own and run it more than makes up for it. And the sound of a crossplane crank Yamaha on the pipe is worth the admission ticket alone.
Images: Joseph Agustin
---