Marco Bezzecchi and Mooney VR46 Racing Team form a strong alliance for the 2024 MotoGP season, aiming for continued success with Ducati Desmosedici GP.
Mooney VR46 Racing Team and Marco Bezzecchi are set to make waves in the 2024 MotoGP season, as the two entities have officially come together for another exciting year of racing. Marco Bezzecchi, the skilled rider from Rimini, has shown his prowess on the track and will compete aboard the Ducati Desmosedici GP under the banner of the Tavullia Team. This collaboration marks the fifth consecutive year for Bezzecchi with the Tavullia Team, showcasing a relationship built on mutual growth and success.
With 183 points, including two victories and multiple podium finishes in the current season, Bezzecchi has secured his position as a formidable force in MotoGP. His journey to this point has been marked by consistent progress, with his first Championship podium in Moto2 in 2020 and a third-place finish in 2021. Bezzecchi's MotoGP debut in 2022 was a testament to his dedication, and he further solidified his place by clinching the title of Rookie of the Year, achieving podium placements, and securing a pole position.
For Marco Bezzecchi, this partnership is more than just a contract; it reflects his growth within the team. Continuity is critical in racing, and the decision to continue with the Mooney VR46 Racing Team and Ducati reflects Bezzecchi's confidence in the team's working dynamics and support systems. This continuity proved crucial as Bezzecchi notched his first victory in the Top class at the Argentina GP, adding a new chapter to his remarkable journey and affirming his position as a leading contender in the 2023 Championship.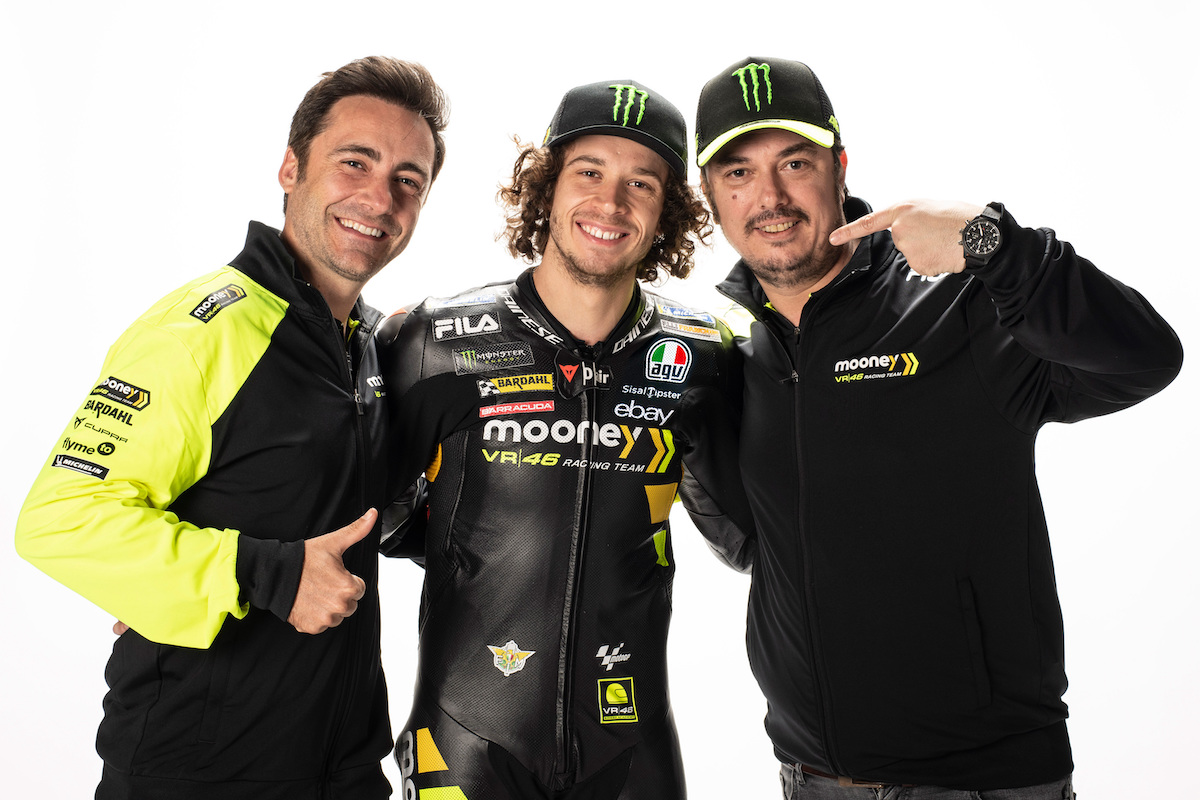 "I am really happy to confirm that in 2024, I will be on track with the Mooney VR46 Racing Team. This team has been crucial to my career until now and into the future. I arrived here in 2020, in Moto2, we then landed together in 2022 in MotoGP, and this year we had an incredible season so far. Continuing to grow in this working group, with the support of Ducati, is the most natural choice for me. 2024 brings with it many expectations, but right now, I want to focus on this season. We are currently fighting for the podium in the Championship, we have the Team Title open with Luca and I am sure that everyone in the team will give their all, even more than they have done so far, to achieve these goals. Thanks to Vale, Uccio, Pablo, the VR46 Riders Academy and all those who made this possible. Remaining in the Vale Team is a great motivation as well as a pride." – Marco Bezzecchi #72
Team Director Alessio Salucci expressed his satisfaction with the extension of this agreement, highlighting the collective efforts that brought this partnership to fruition. He emphasized Bezzecchi's role in the team's growth journey. He expressed his excitement about the resources and commitment to achieving even greater success in the upcoming season.
Team Manager Pablo Nieto echoed the importance of the human aspect in a racing team's dynamics. The extension of Bezzecchi's contract is not just about his on-track prowess but also about the camaraderie and shared goals within the team. This agreement is a point of pride for the entire team as they continue their focused efforts to achieve their current season's objectives and look forward to an even more promising 2024.
As the 2023 MotoGP season unfolds, the Mooney VR46 Racing Team and Marco Bezzecchi are set to leave their mark on the track while building a legacy of determination, teamwork, and unparalleled achievements.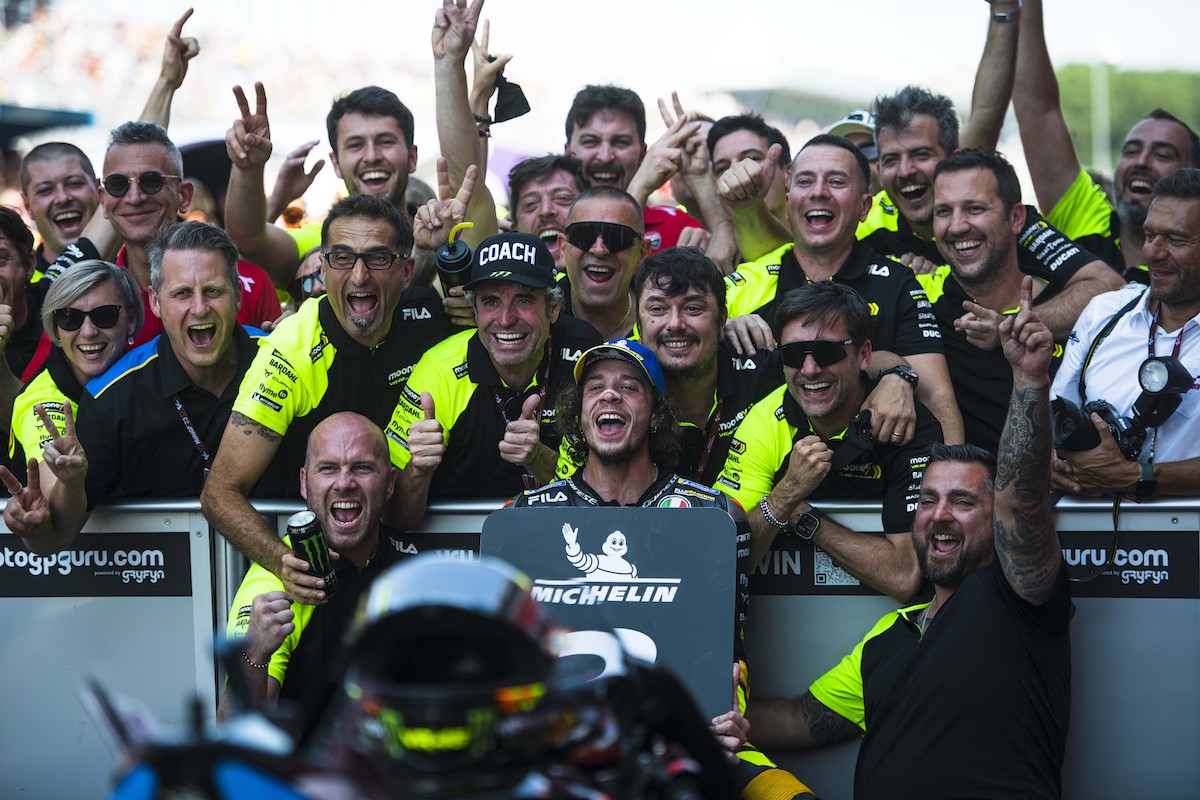 ---