The Ducati Multistrada turns twenty: Ducati's revolutionary model marks two decades of technological prowess, innovation, and thrilling adventures.
In the ever-evolving landscape of motorcycles, one name stands out for its two decades of groundbreaking innovation and exhilarating journeys – the Ducati Multistrada. Translated as 'Multi-road,' the Multistrada has become a pivotal model in Ducati's history, giving birth to a remarkable family of motorcycles that combine versatility, performance, and excitement.
The journey began in 2003 with the introduction of the Multistrada 1000 DS. This inaugural model set the stage for a lineage that has seen four generations, with the latest iterations powered by the V2 and V4 Granturismo engines. Throughout its lifespan, the Multi has consistently redefined industry standards, making it a faithful companion for riders who seek to explore the world and connect with the road and scenery, solo or accompanied.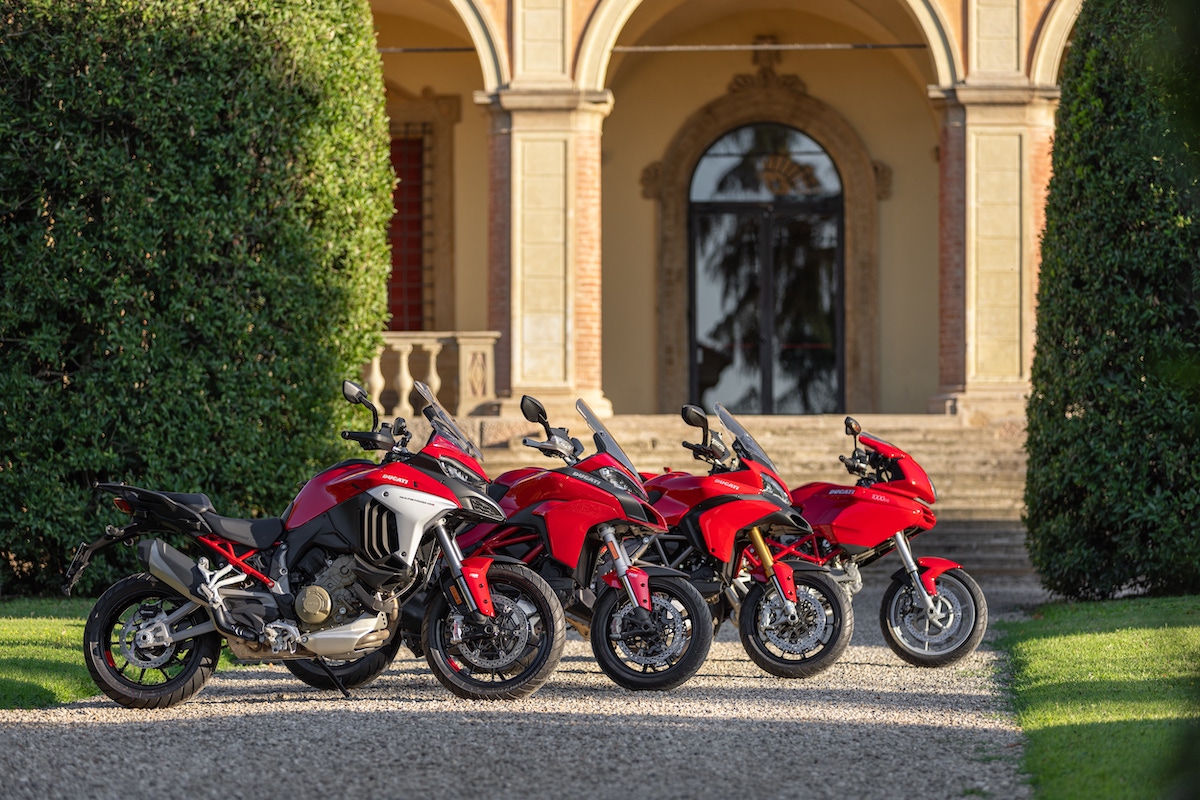 The Multistrada has been a trailblazer in introducing innovations that have become industry norms. The 2010 model brought Riding Modes, a feature now found on numerous high-end motorcycles. The Multi V4, introduced in 2020, stunned the world as the first motorcycle with front and rear radar. This innovation gave birth to Adaptive Cruise Control (ACC) and Blind Spot Detection (BSD) systems, enhancing comfort and safety. The Multi V4 also pioneered Phone Mirroring, transforming the dashboard into a map navigator while keeping crucial riding information visible.
To celebrate the Multistrada's twentieth anniversary, Ducati has curated a temporary exhibition titled "Multistrada 20th – Twenty Years of Evolutionary Exploration" at its Museo Ducati in Bologna. A highlight of the exhibit invites enthusiasts to inspect two iconic Multistrada models side by side. The first Multistrada 1000 DS embodies the initial vision, and the more recent Multistrada V4 Rally represents the model's remarkable evolution.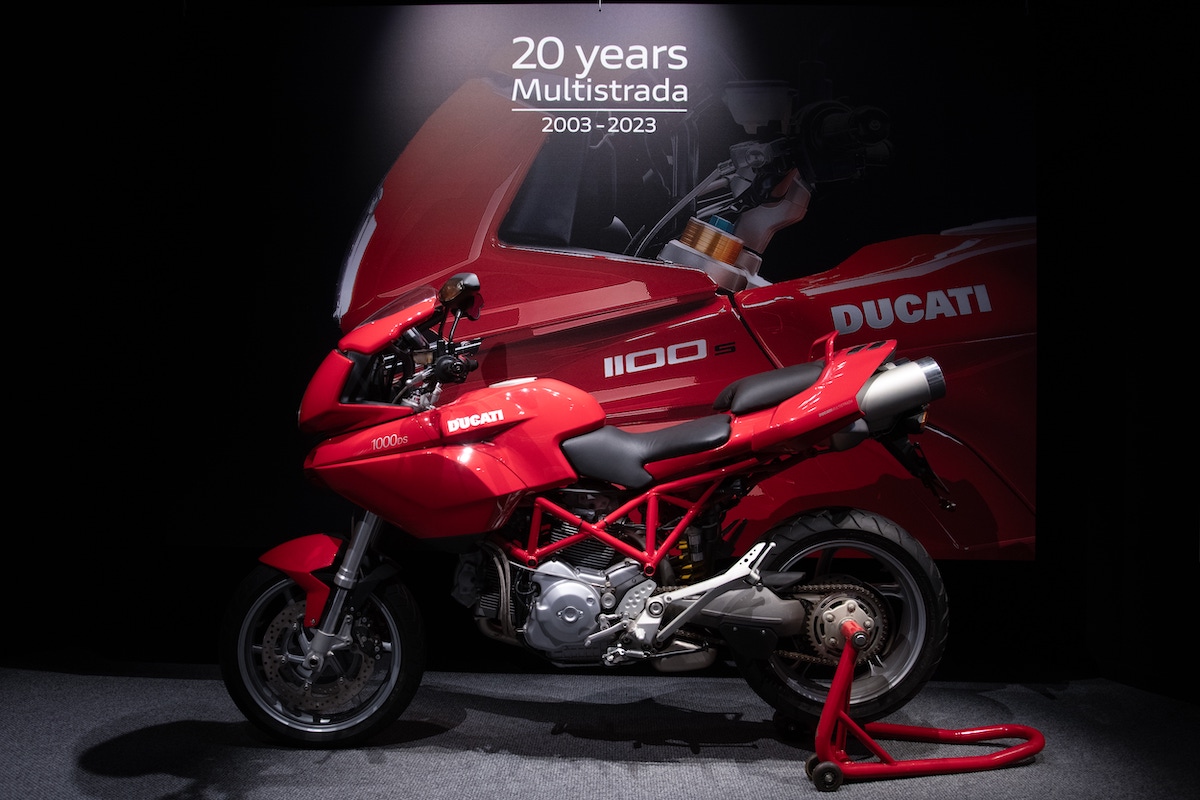 As a testament to its enduring relevance, the Multistrada will play a pivotal role in Ducati's World Première 2024. Across six episodes from September 19th to November 7,th the 2024 range will be unveiled, showcasing the brand's ongoing commitment to innovation and excellence.
The Multistrada's twenty-year journey reflects Ducati's unyielding pursuit of innovation, performance, and the thrill of the road. As the model that transformed Ducati's history and riders' experiences, the Multistrada's legacy inspires future generations of motorcycle enthusiasts.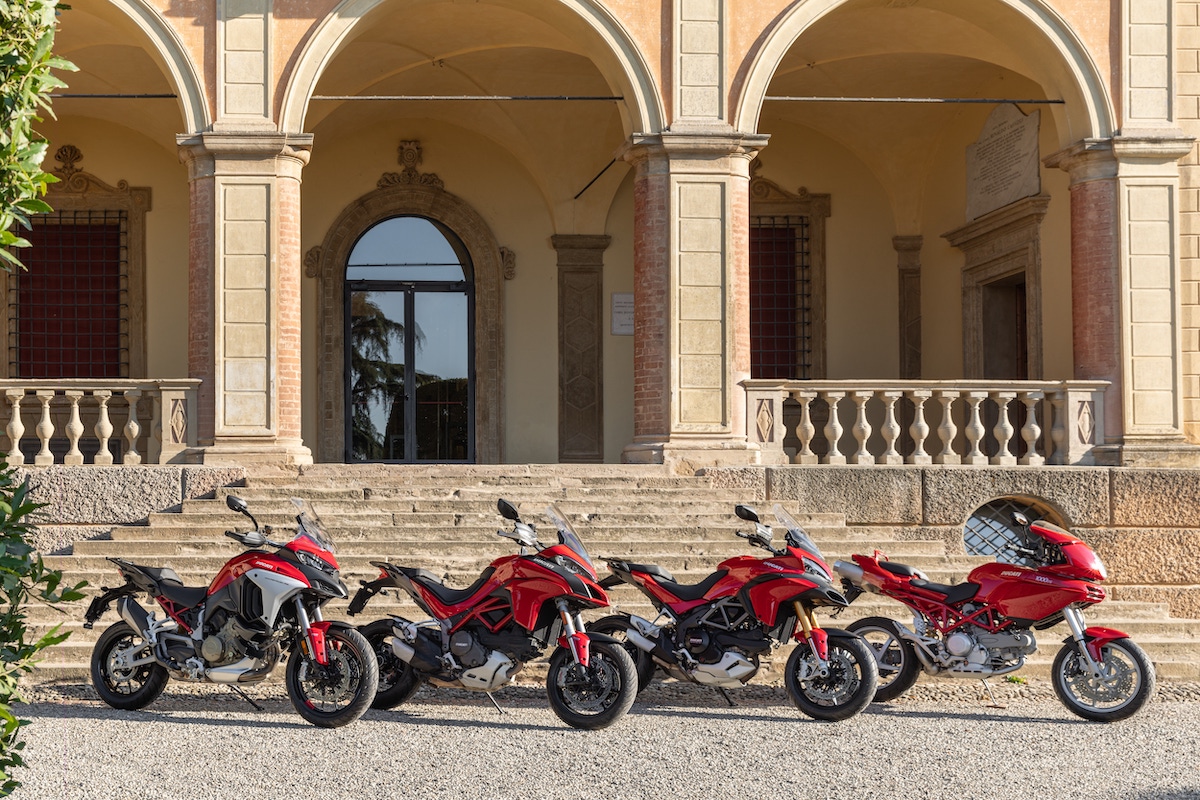 ---