The Kawasaki 2022 Versys 650… A jack of all trades or just plain vanilla?
Kawasaki has effectively cornered a little area of the market the rest of the world would do well to pay attention to. As riders have more time on their hands and more money (so it would seem) to indulge their passions, more and more of them are turning to the relaxed ride offered by a sport touring machine without feeling like they're giving up their sporty pants for a life of pipes and slippers. Kawasaki's Versys 650 LT doesn't really have many competitors, and that's the way the big K likes it. Proof of this is the fact they've not had to update the 650's parallel-twin motor. Ever.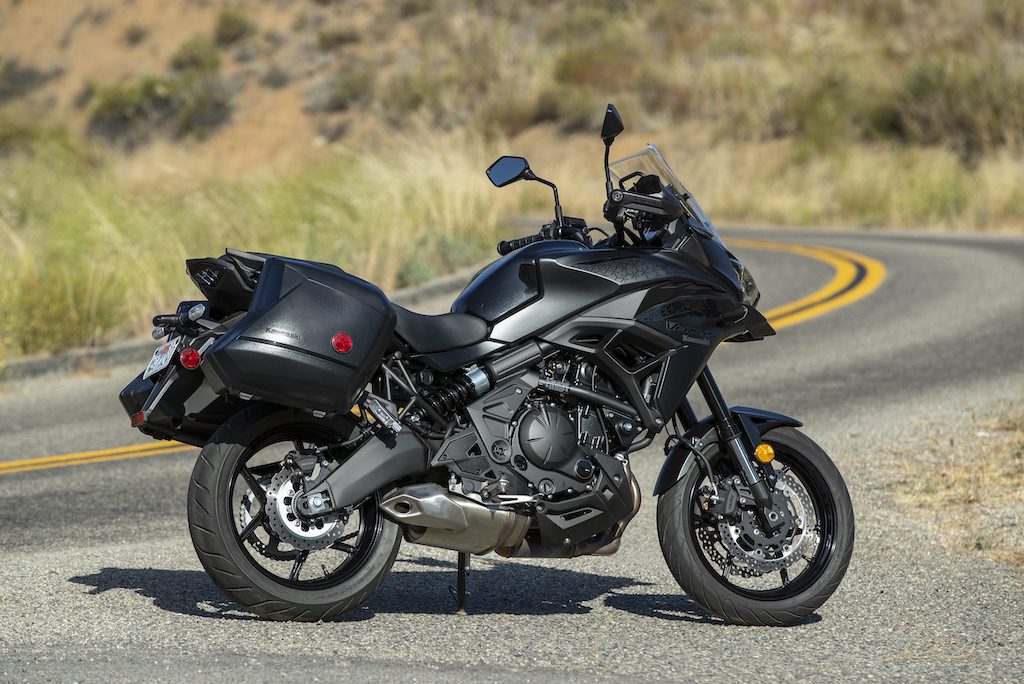 That little Captain Dependable of a motor has been running untouched since 2008, as the Versys has only received suspension, bodywork and rider electronics upgrades since.
That's an incredible lifespan for a modern motor given the fact since 2008, this motor has had to jump through first Euro 2, then Euro 3, 4 and now 5 emissions hoops just to stay in production.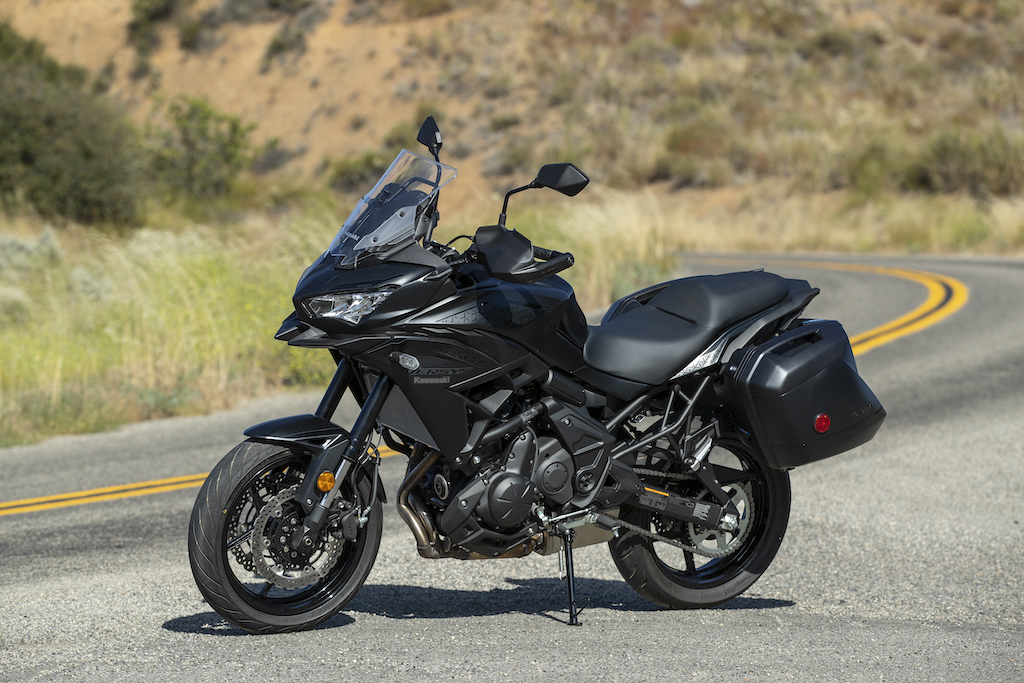 Kawasaki doesn't give claimed power on the $9999 650 LT but claimed torque is quoted at 44 lb-ft at 7000 rpm. That tells you pretty much all you need to know. There's enough performance down low to handle in-town duties easily, but also enough pep in its step so that when the time comes to screw it on, you'll not be left wanting. Too much…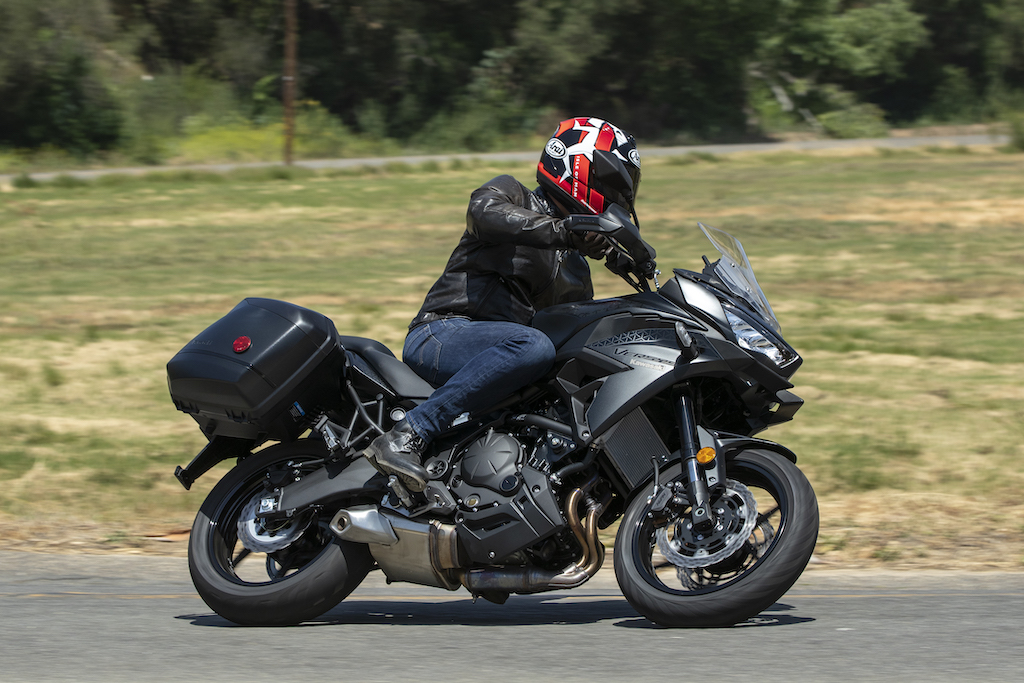 There are no variable riding modes, no IMU, no cornering ABS, and no quick shifter fitted to the Versys — this is a two-wheeled scoop of creamy vanilla which, given the correct circumstances, is usually what most people ask for at Cold Rock.
There is, however, a new switchable traction control system that's been taken straight from the 1000, and excellent LED lighting wrapped in an all-new bodywork so you're not left totally behind in the tech race.
The LT's suspension consists of the same 41 mm fork and swingarm-mounted shock as before, both of which are adjustable for rebound damping and preload with the latter's adjustment coming by a handy knob near the passenger seat.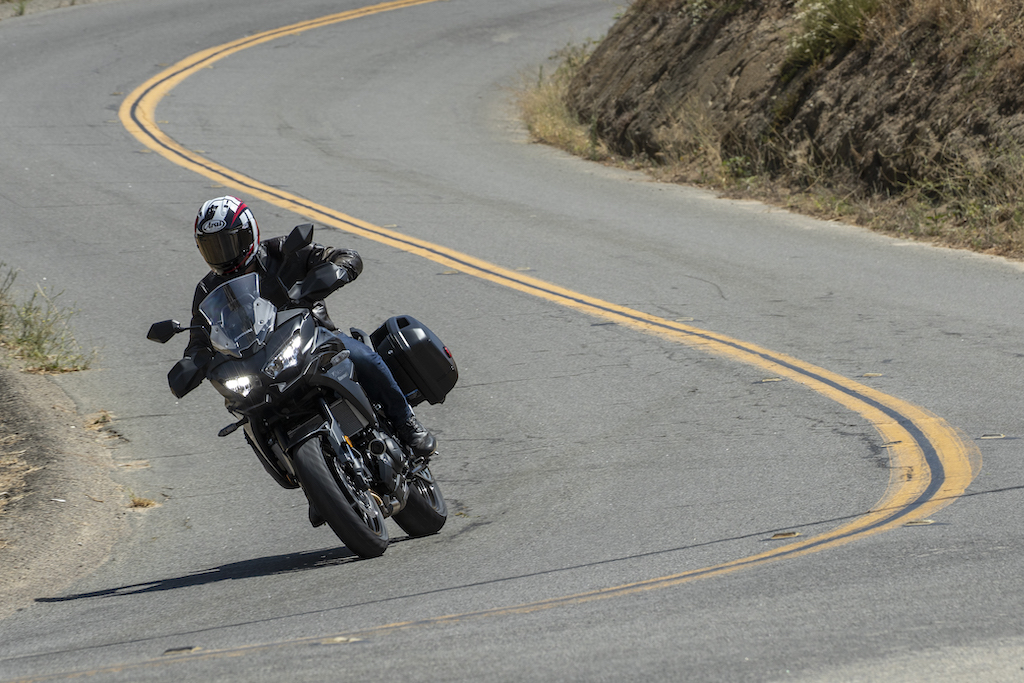 The ride is plush, damped not for speedy sends but cruisy cruises, which is probably what you're after with the Versys anyway, otherwise, you'd have bought the same engine slung in a Ninja 650 chassis.
New for 2022 is the 4.3-inch dash that's identical to the bigger brother Versys 1000 and allows you to run the Kawasaki Rideology app for turn-by-turn navigation, make calls and arrange your music. It doesn't, however, allow you to run Apple Car Play, which is still the gold standard of rider/dash interaction.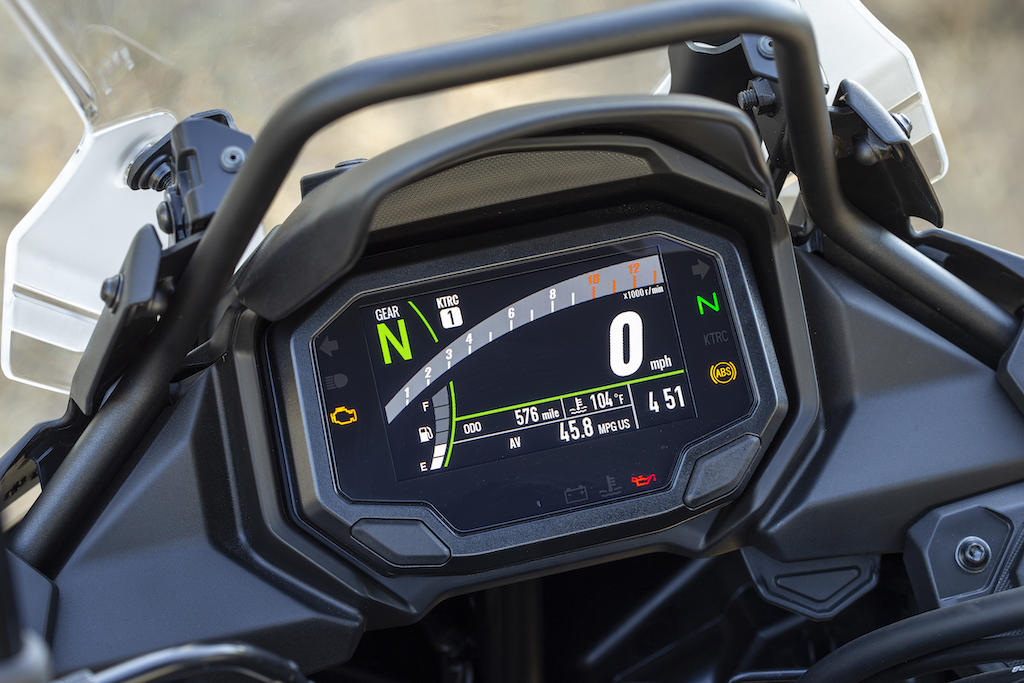 What separates the LT from the $8899 Versys base model are the twin 27-liter hard saddle bags and hand guards. The bags are quality units and pass the full helmet test easily, and, to be honest, the bike looks kinda strange without the bags fitted so don't waste your time and just go for the LT. Touring without luggage sucks, anyway.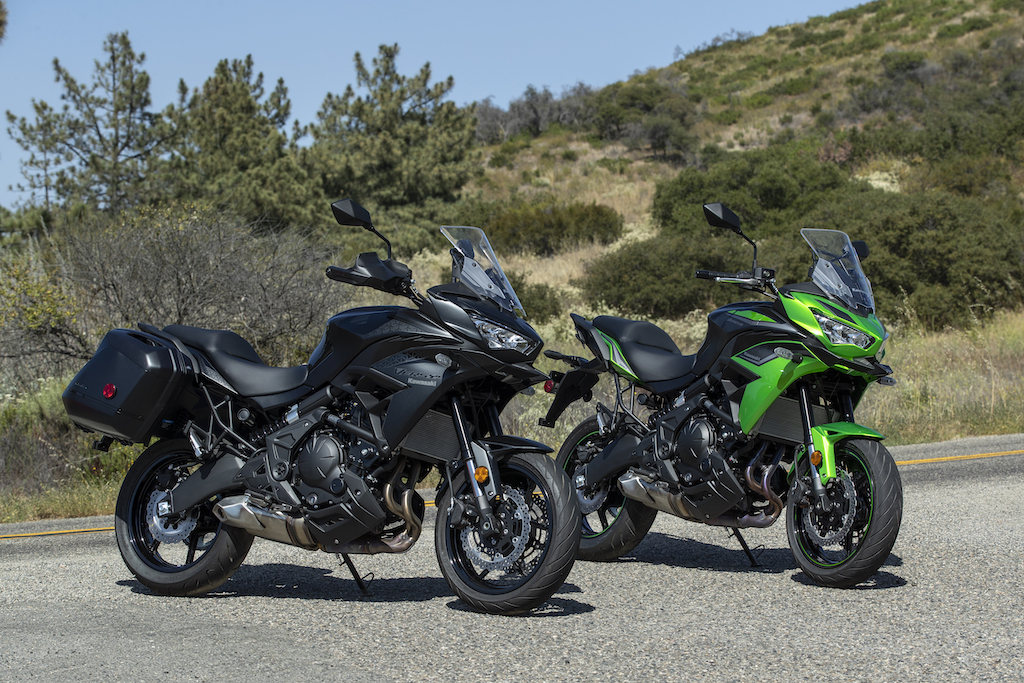 The Kawasaki Versys 650 LT will last a rider for decades because it's built tough and with no electronics, aside from the new traction control system and ABS to get in the mechanical way. At just under ten grand (before you start throwing in every other fee that comes with a new bike these days), the LT represents great value and will serve you well for years to come, especially if you like your scoops a tasty vanilla flavor.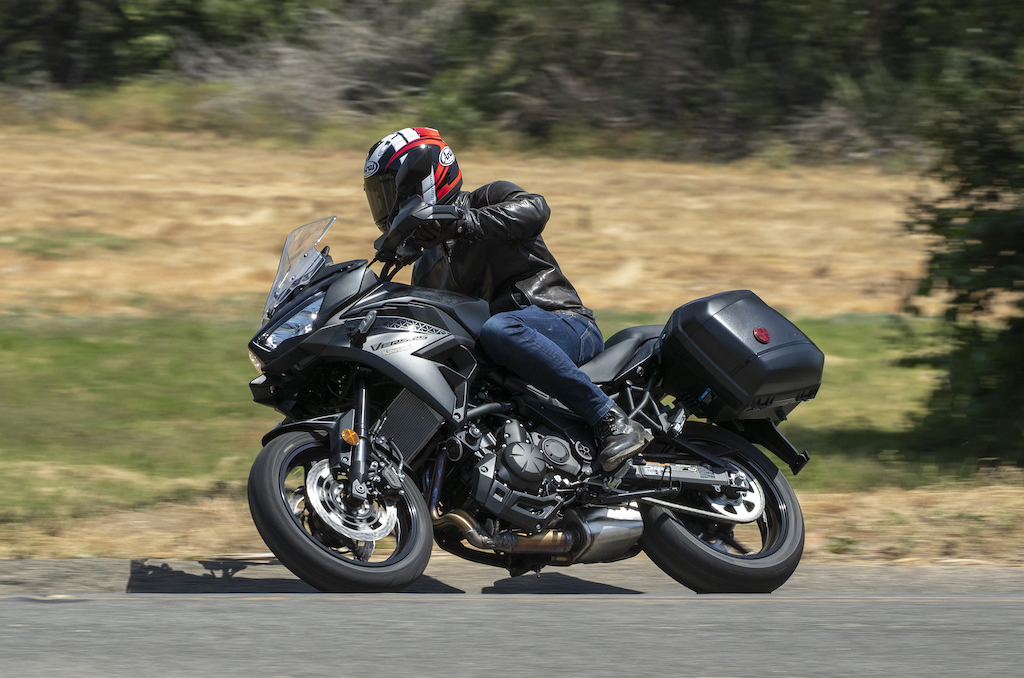 Images: Kevin Wing
---