A new bike, a new team, and new goals to crush, Garrett Gerloff reflects on the 2023 WorldSBK season… thus far and what's to come.
Garrett Gerloff caught the world's attention when he became the first American to race in MotoGP since 2016. Since then, his bright racing career has had many ups and downs. He now competes in WorldSBK, and for 2023, he's changed manufacturers, formerly with Yamaha, and now races for the illustrious Bonovo Action BMW Team.
I caught up with "Double G" at Circuit of the Americas during MotoGP, and we discussed his season thus far and his hopes for the rest of the racing calendar.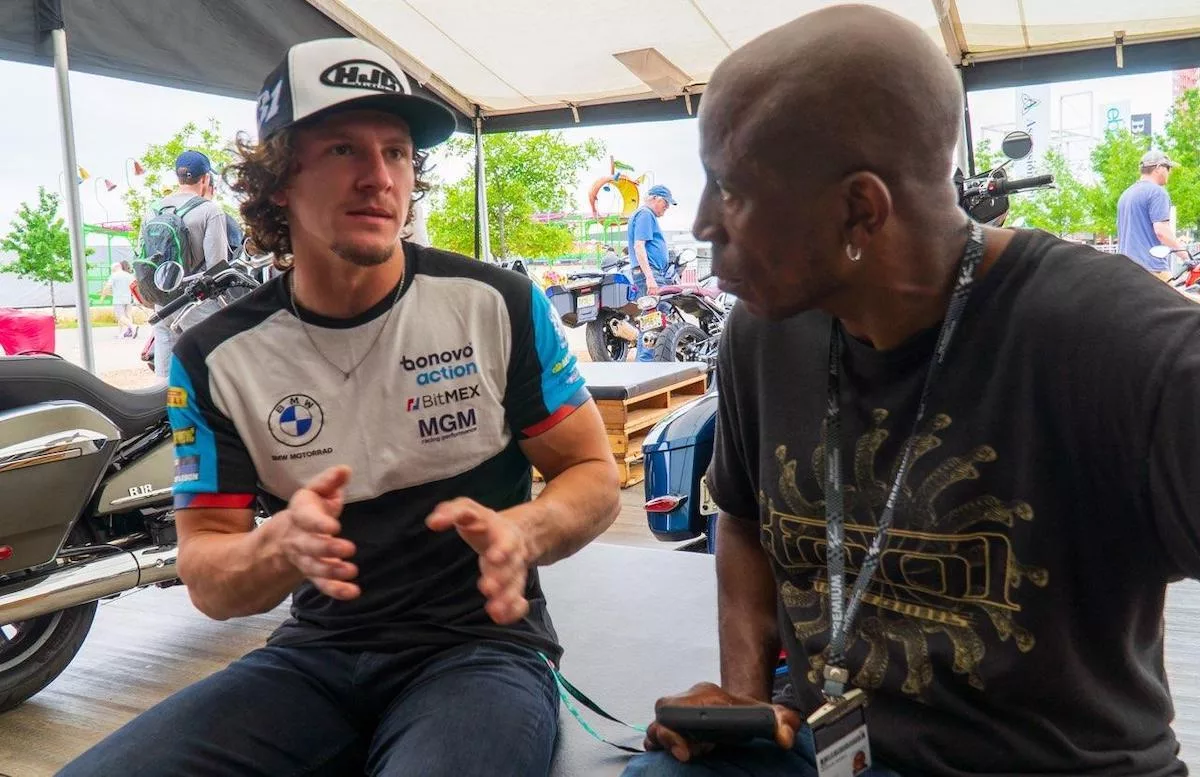 "So far this season, I give myself a B to B minus. We're still trying to figure out where we need to go, but it's slowly becoming a smaller target," Gerloff began. "The biggest adjustment coming from Yamaha to BMW is the power! The BMW has so much power. It just screams, but the electronics do a good job of masking it. But almost too much. It makes me want to open the throttle too early, too much, which causes other issues like having to work overtime to keep the spin in check. My biggest weakness is qualifying, but it motivates me to get better, and there are times when me and my teammate Loris Baz will work together."
Gerloff's riding style is "methodical," as he puts it, instead of overtly aggressive. Asked what does Garrett Gerloff do better than his teammates, he replied, "Depends on the day. I'm super strong braking some days, and other days it's my teammates. The entire line-up is pretty even. I don't think there's one guy in the BMW lineup that has one strength that is a ton above the others… I think maybe Michael Van Der Mark is the best at going from 0 to 100!"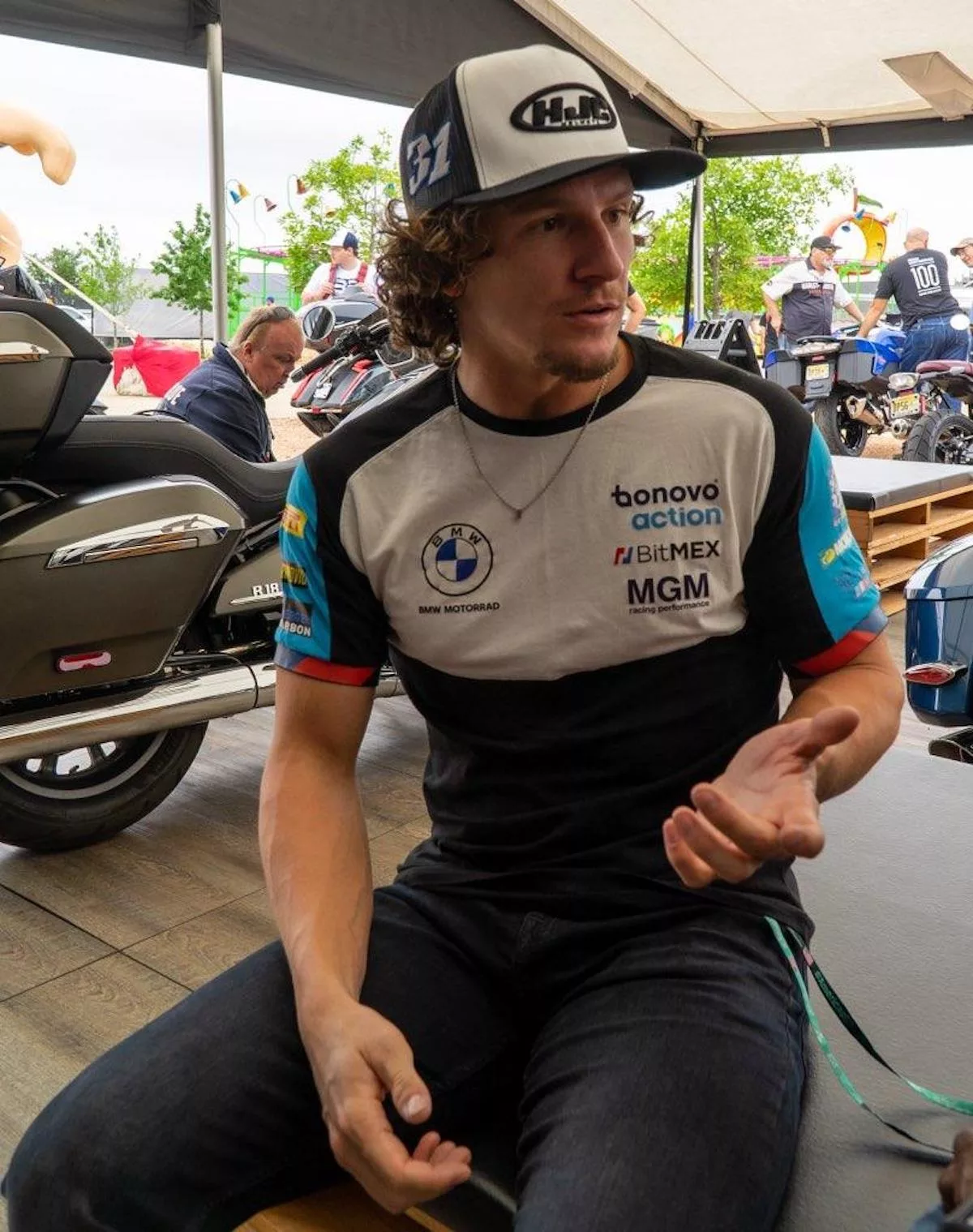 As far as everything else, Garrett Gerloff is in a good headspace. The hype after filling in for Valentino Rossi for a day, then subbing for Franco Morbidelli, his much-publicized run-in with Toprak Razgatlioglu, quieted a bit. But Gerloff has done what many do to get it back, the hype, that is. He's switched manufacturers. He lives in Andorra, where most racers reside, and he trains with a slew of MotoGP riders, from Jack Miller to Maverick Vinales. "It's great because we're all pushing each other to be the best."
As far as that first victory is concerned? "Hopefully soon. When we get everything sorted one hundred percent. I've been on the podium every year since I've been in WorldSBK. So hopefully, this year!"
---