Warhorse HSBK Racing Ducati New York's Loris Baz will debut his 9/11 tribute helmet at New Jersey Motorsports Park in recognition of the attack on the nation's 20th anniversary.
On the back end of his first season in MotoAmerica, Frenchman Loris Baz has quickly made himself at home in U.S. Road Racing. So much so, that in what is considered his "home away from home race", Loris will pay his respects to those lives lost in the tragedies of September 11th with a very special 9/11 tribute helmet.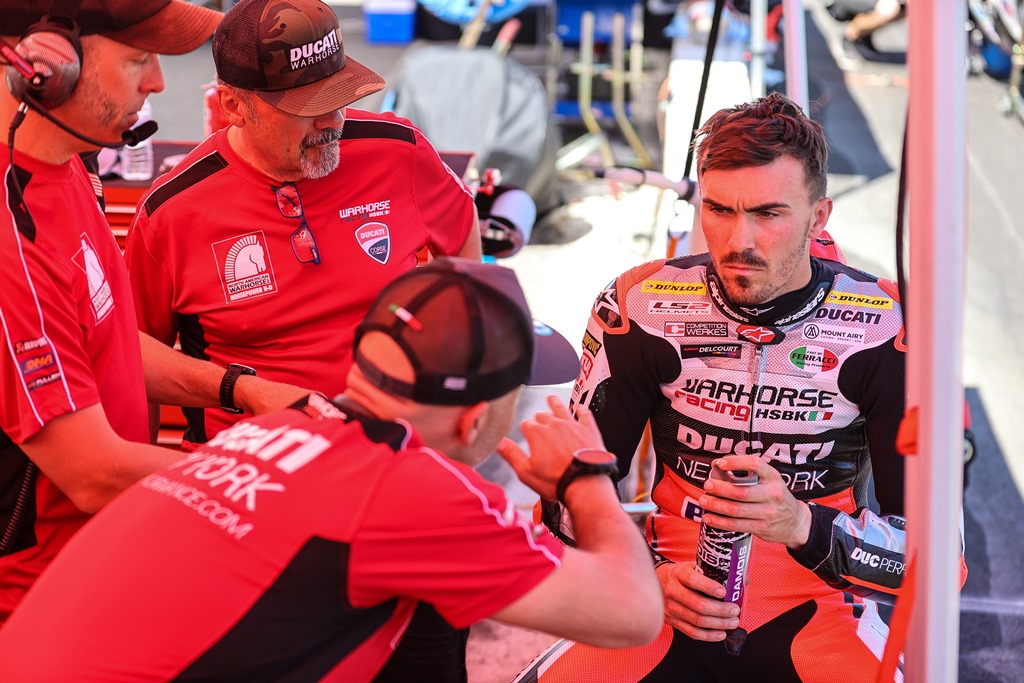 It so happens that the 2021 MotoAmerica SuperBikes at New Jersey race occurs on the 20th anniversary of the terrorist attack on the nation. With the Warhorse HSBK Racing Ducati New York team being based in New York and Saturday's race being not so far away in Millville, N.J., Loris felt inspired to create a helmet to pay honor to the lives lost and those still reeling from the horrific events of that day.
"I think we all remember where we were that day. We all feel connected to that. And I wanted to pay tribute to all the victims and also to the firefighter for all their dedication," expressed Loris. "We talked with the team and had a few ideas, I loved the idea of doing a kind of helmet from the firefighters. I gave my idea to Sebastien Arputzo and he came up with this design. Then, Virus Graphics was really fast to paint it."
The result is a custom, one-of-a-kind LS2 Thunder Loris Baz 9/11 20th anniversary tribute helmet. The helmet is adorned with graphics that mimic a firefighter's protective headgear. On the left side, a New York Fire Department badge is proudly placed.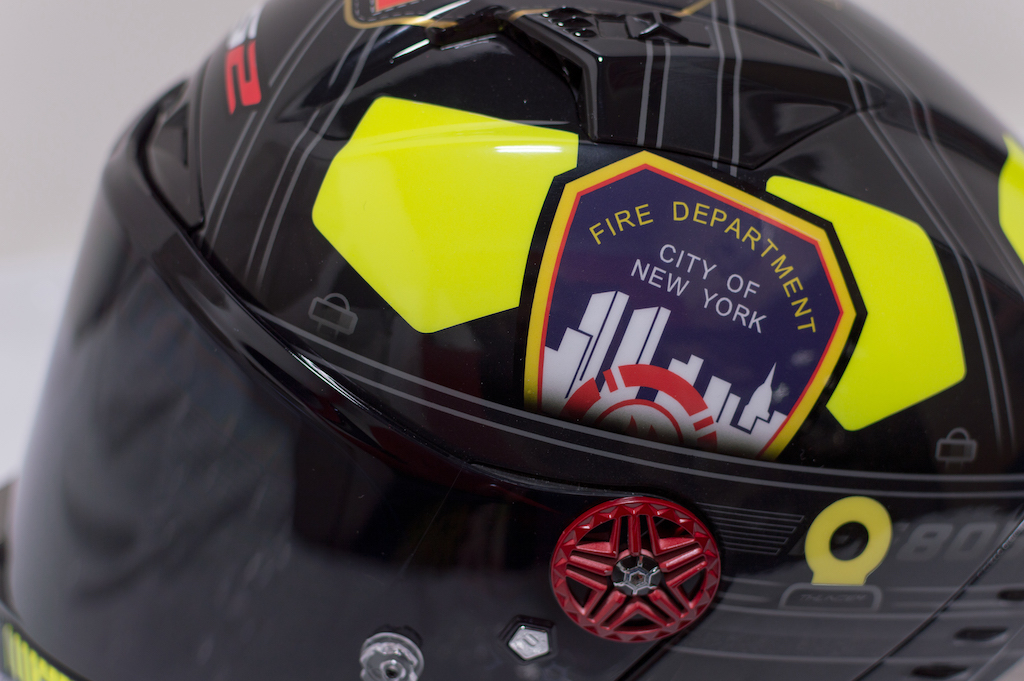 On the chin, three words that embrace the spirit of first responders are scribed, "Dedication, Sacrifice, Tradition". On the helmet's crown, another badge with "Never Forget" and "9 – 11 – 01" emblazoned with Loris' race number "76" centered. On the rear of the helmet at the base, the Twin Towers stand tall in front of a boldly waving flag of the United States.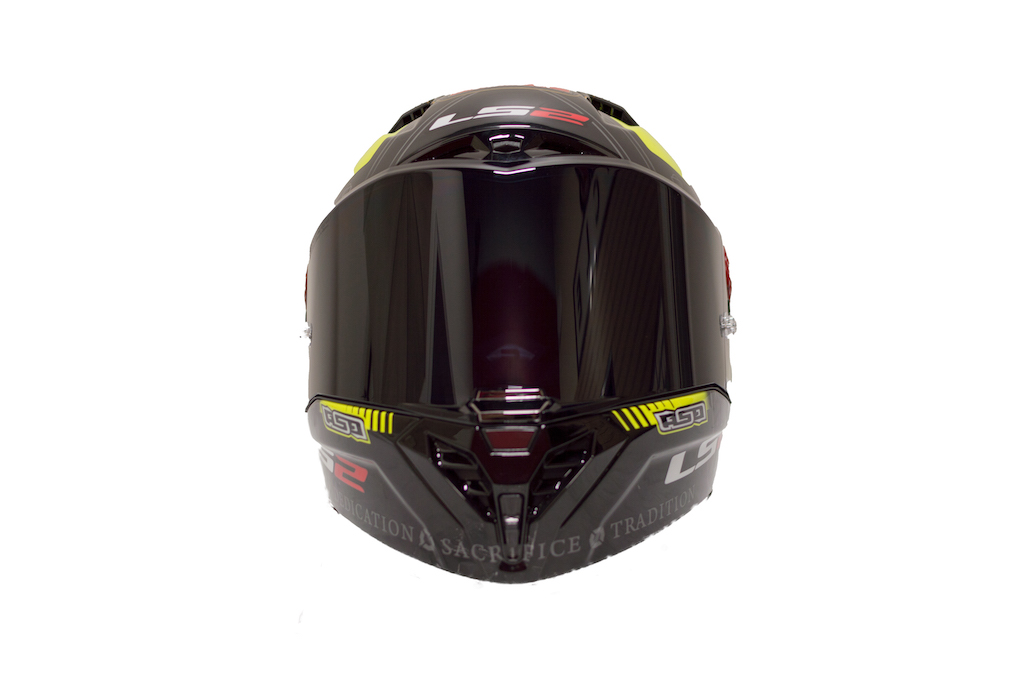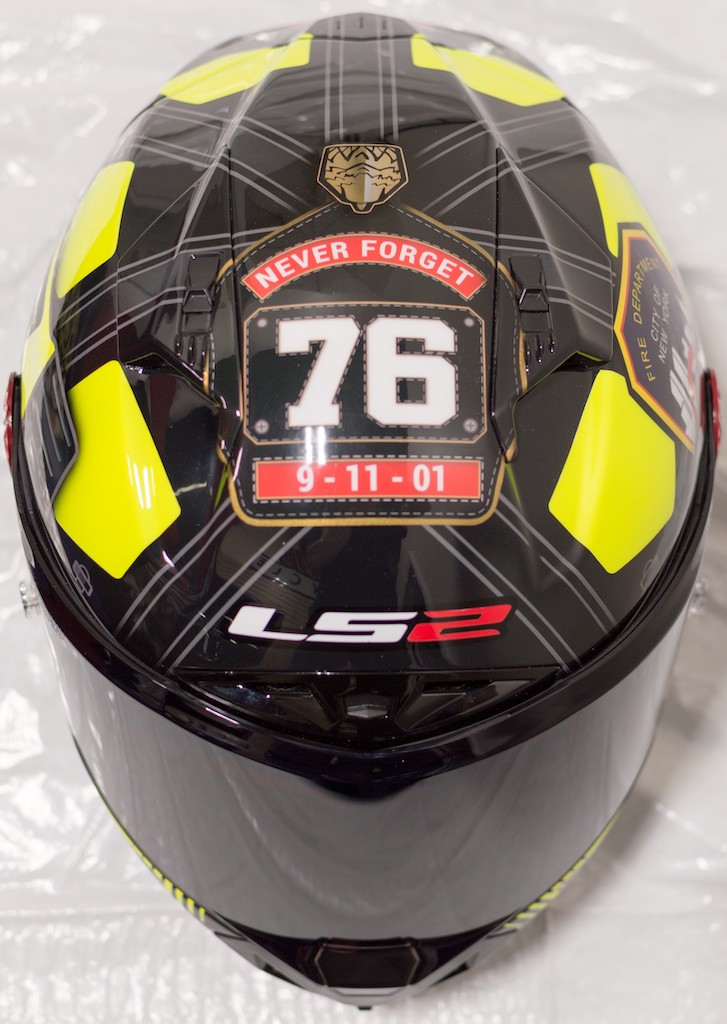 "I love my experience here. I came to ride and I found a family together with HSBK and Ducati New York," Loris said of his season, thus far, racing in the MotoAmerica series. "What's most important is the work we are doing. I believe in hard work. And we work hard to achieve our goals. We had ups and downs but never stopped working. I want to finish the season on a high note. I want to win my first race and I'm gonna give everything for that."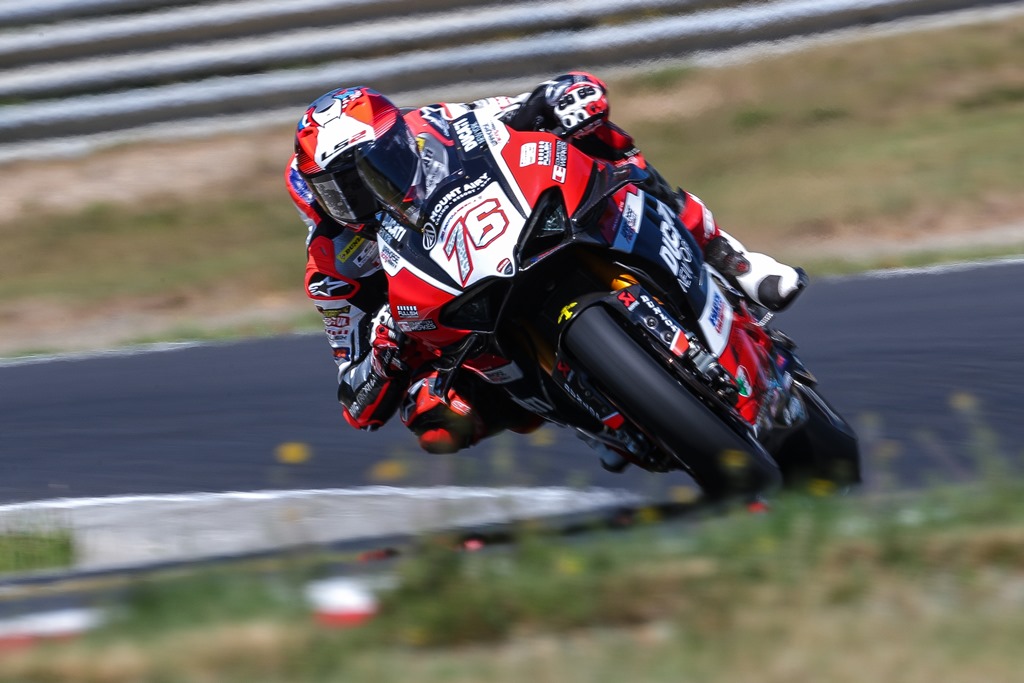 ---