This in-depth interview with the legendary and iconic Eraldo Ferracci was originally published in the May 2015 issue of SportBikes Inc Magazine.
Mention his name in any professional racing paddock and wait for the smile to spread across the face of the person that you are talking to. In an industry where your longevity is based upon your ability to persevere not only the ups and downs of the business but of life in general. But it's not just about persevering, that is a large part of the equation. The other part of the resides in your ability to thrive. Eraldo Ferracci at his core is the perfect storm of those two very defining elements. A master tuner, engine builder, and one hell of a cook, Eraldo's passion for excellence from himself and those in his company is the strands of legend. He can be a fiery, explosive, whirlwind of focused energy. But he's also a humanitarian, husband and father that understands the importance of family.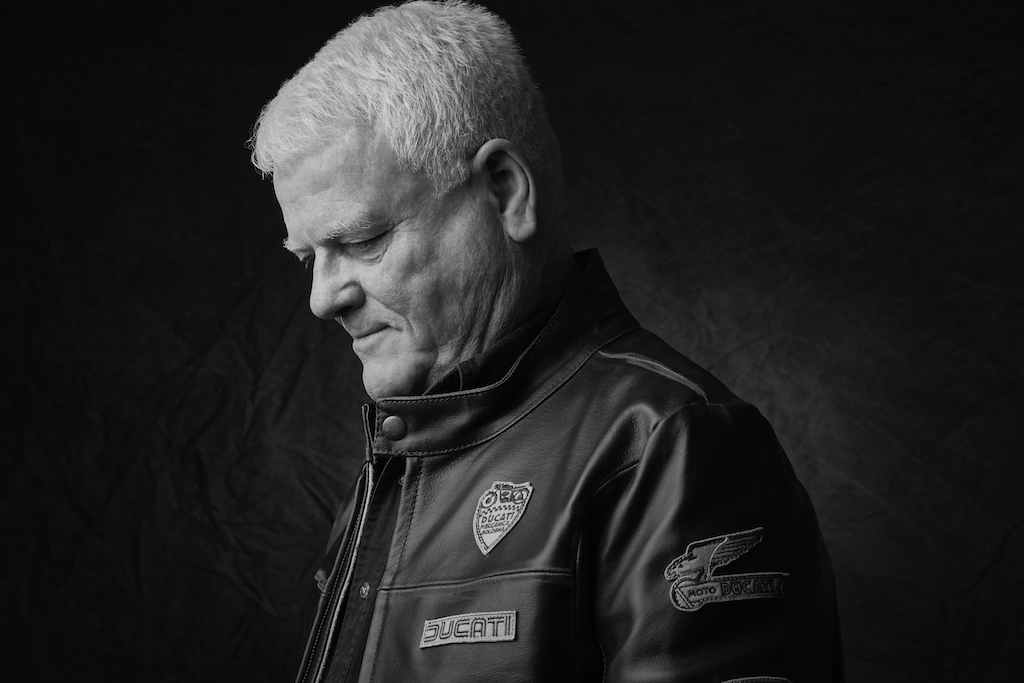 He was 12 years old when began attending what would be considered a vocational school. He would spend half of his days in a classroom and the rest of the day in a motorcycle shop. It was the opportunity that he capitalized on but he became aware that he was needed just as much as his desire for his education. Then, the students could stay later and engage in a mentorship with the factory engineers, assisting them in their projects. It was like an unofficial internship as the factories needed help and found it in willing and able-minded students.
Eraldo Ferracci was one of those students that understood the importance of hands-on training. He feels, that today, things are different for those attending technical schools. While there is much hands-on learning, a great percent of the curriculum is based on textbooks. Perhaps that's the difference between a mechanic, an engineer, and a master tuner. It wasn't just the knowledge that he acquired in his youth. It was how he received it.
He recalls, "One time we developed and we designed the engine. The engineers would come into the shop and sketch right on the floor with the white chalk…" From there, they would pull different parts from other engines and other motorcycles and put the bike together right on the shop floor. No computers. No digital studios. Things were different then. It was truly hands-on. "It was the opportunity to learn. A big opportunity. I was a little bit fortunate to learn so much and so quick."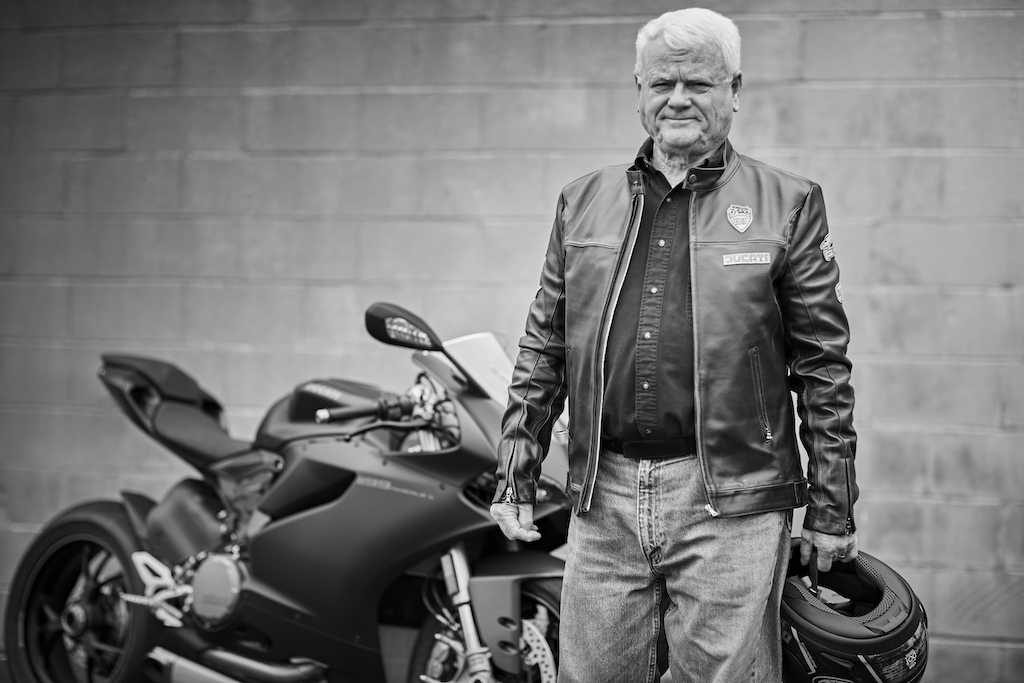 Eraldo made the most logical leap in the evolutionary chain by becoming a professional racer. His professional career began in 1958. His first year of racing, he won the Novice Championship onboard a 175cc Ducati. He went on to win several Italian National Championships for the Motobi Benelli team. Then, in 1964 he was offered a different type of role on the team. Without warning, the Benelli team found themselves in need of someone that had all of Eraldo's knowledge and education as well as experience.
They didn't look much further than turning to Eraldo Ferrracci and asking if he would change roles from pilot to the research and development department for the race team. They offered him the same pay with plenty of new perks. It was a rather difficult decision for him to make. "It was a breaking of my heart and my family, too. Especially my father. He wanted me to continue racing. in those days, you had to race against Agostini and the other top guys. It was like now. Sometimes when you were trying to qualify, you would crash and get hurt. It was tough."
Eraldo mulled over his decision for a week before he broke the news to his family that he wasn't going to be racing anymore. As a member of the research and development team, Eraldo still got plenty of seat time. Over the next three years, Eraldo would spend the off-seasons developing new motorcycles. He would ride the prototypes the equivalent of 217 miles every day while testing, regardless of the weather.
Three years later, he was asked by Benelli to be part of a team to explore the motorcycle retail market in the United States as well as sort out several distribution issues they were having the time. It was 1967 and Eraldo had only $160, a pregnant wife, and his job with Benelli. A week after their arrival, his oldest son Larry was born. It was here in the U.S., the spark that would become Fast by Ferracci was ignited.
Fast forward to 1985. Eraldo had made a name for himself in the drag racing circuit. Most notably, he was known for getting his engines to produce an amazing and often intimidating amount of power. He was racing and he was winning on bikes that he was building. His knowledge, education, and experiences as an engineer and mechanic were beginning to earn acknowledgment from his peers. They just wanted to be fast, just like Ferracci.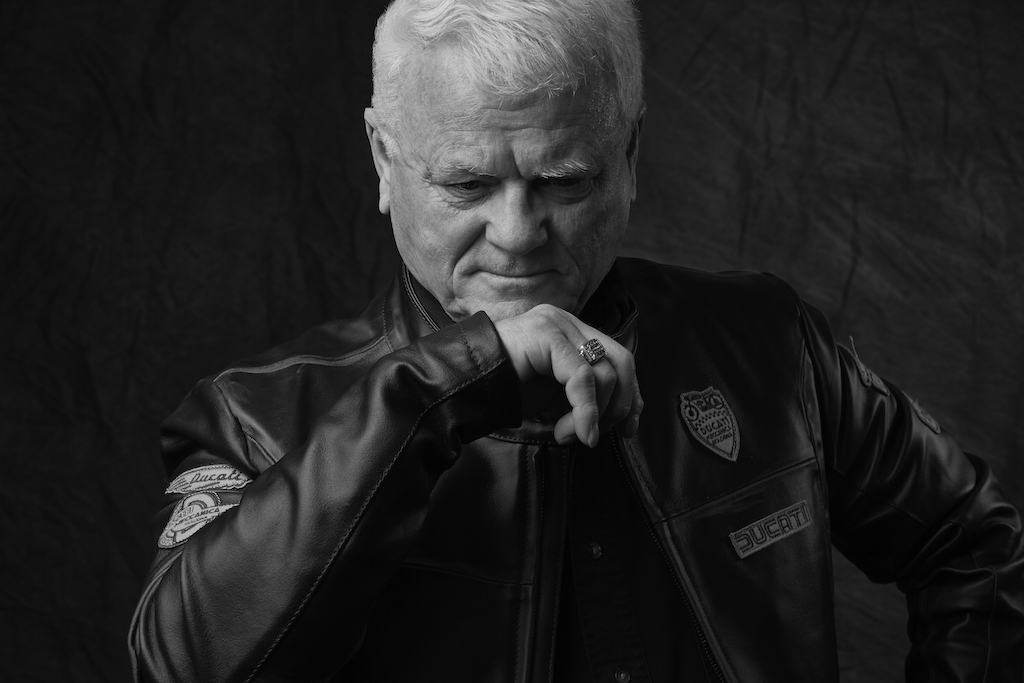 It wasn't long before Eraldo found his way back to his first love, road racing. He was now manufacturing parts and building engines for racers. In 1986 he was contracted by a privateer team that was racing in North America to build their engines and motorcycles. With Eraldo's hand in the game, the team went on to dominate their season and Eraldo's name continued to spread across the U.S. as the go-to guy if you wanted to go fast. Perhaps the news of Eraldo's success traveled back to his home country because shortly after that dominating season with the privateer team that won championships in three classes, Ducati reached out to him to develop bikes for them.
For the next few years, Eraldo's engines would continue to be elemental for many a racer's success in American road racing and on the international grid. This is where his skills and know-how as a master tuner are highly reflected. There was nothing shady or corrupt about what Eraldo was doing… the point is that he just knew what he was doing. Eraldo's contributions to road racing are best described as a leap in the evolutionary process with concepts like adding electronic shifting, slipper clutches, titanium connecting rods, etc. And that has always been the difference.
If the factory parts did not produce the results that Eraldo was looking for he would make that part that did. He understood the relationship between potential and actual, often pushing the realms of reality just to see what he could get away with. If he didn't ask for it, how would he have known what he could or could not have had? Eraldo was years ahead of his competitors.
Eraldo Ferracci feels that road racing today is different because of the advanced technology in the bikes. This may be in part due to his own doings. Eraldo's use of electronic components, slipper clutches, data logging could be referenced as the tipping point. Riders today have so much technology available to them, many need only know how to communicate the feedback from their bike to their crew who can make necessary adjustments.
In Eraldo's day, riding the bike meant really riding the bike. You were the computer and you had to be able to directly translate whatever the bike was telling you and you had to do it on the fly. "Now, the rider has to be a little more smarter than before… and less gutsy. But still be able to take chances and be on the limiter." Eraldo continues, "If you want to be a champion, you have to be on the limiter. One hundred percent. You gotta stay on top."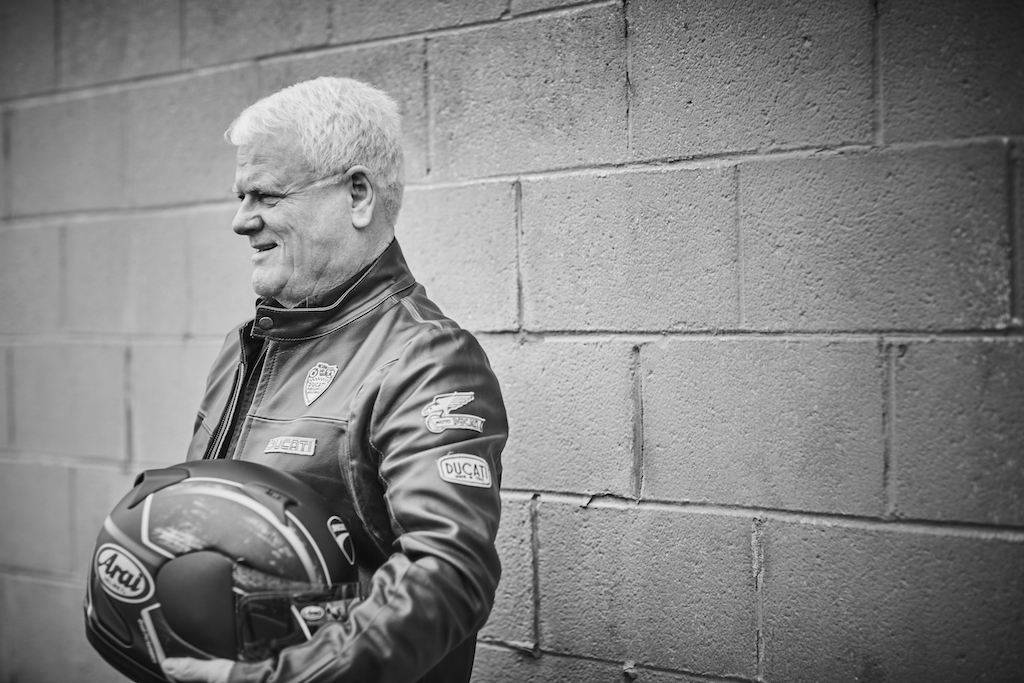 Eraldo's decades in the motorcycle and racing industry has gifted him with a keen sense of recognizing talent. He can tell by observing a rider within a few laps if they are dialed in with their bike or if they should consider a career change. At the highest level, Eraldo references Jorge Lorenzo. "I like Lorenzo because he never looks like he's in trouble with the bike. He's really smooth all the time."
He mentions a few others like Marquez and Iannone, that are on his list of riders that he enjoys watching compete. Acknowledging Valentino Rossi's massive track of success but also hinting that it may be time to pass the reigns, Eraldo laughs, "What he does comes from a lot of experience. But now he has a lot of money to spend. He should one day start a team and enjoy racing that way."
After several years of competing in various series and classes, Eraldo made the transition from the race paddock to showroom and shop with his Fast by Ferracci. The dealership, located just outside of Philadelphia is where you'll find Eraldo Ferracci these days. He's typically the first in the door and the last one to leave. Specializing in sales and service of the Ducati, Mv Agusta and Moto Guzzi brands, Eraldo still manufactures performance components. His focus is now on making his customers fast.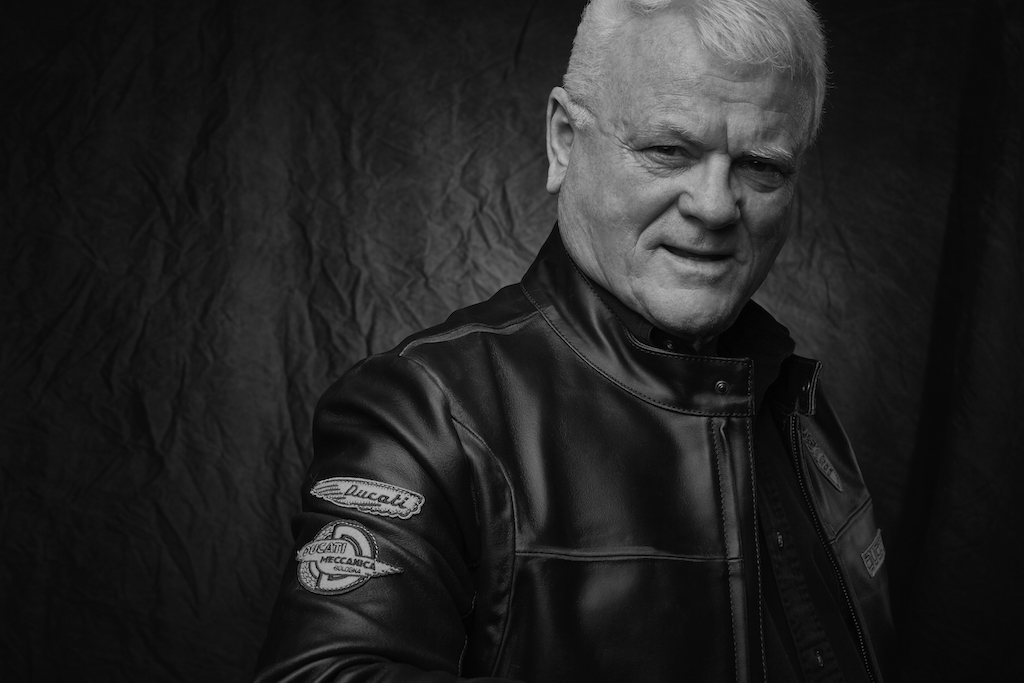 Eraldo Ferracci components include exhausts, piston kits and other items that he's noticed the consumer market needs to maximize performance from their motorcycle. In today's climate, Eraldo understands the importance of adjusting and making efforts to not only embrace the global community but to also be embraced. He says that he is happy with his empire and content with his place in the racing history books. But his eyes tell a different story. In his eyes, there lies the fire of a competitor that is still looking for another first-place finish on the podium. Another championship to show the world just what he has done.
Images: Michael Spain Smith
---