---

---
When COVID-19 started at the beginning of this year, most of us never thought it would still be going on in October. People are still in quarantine, out of jobs, working harder than ever and some are taking advantage of the situation. If you are one of those people who now have a bit more time than usual, depending on the situation, you are blessed. Back in April, I thought to myself how great it would be to take a road trip across the country… Covid road tripping. But never got to it and wasn't really sure if I was willing to do it on my own.
EJ however, was. She started considering riding solo cross-country during her two-year recovery from a terrible motorcycle accident in 2017. Although she has healed significantly, she has sustained permanent paralysis in her right arm and hand due to brachial plexus.
---
---
During her recovery, which lasted from 2017 to 2020, she learned how to walk and most importantly, ride again. She had to adjust to being left-handed. And take time to not only heal physically but mentally, promising herself that she would not continue to put off her cross-country trip and really "live."
In the Spring of 2020, she made a list of routes she's always wanted to take and decided to string them all together. Most people who plan road trips tend to bring company along. However, EJ did not care to. As she is an introvert. Being able to be in her own head, with just her bike and the open roads is invigorating. 
Prior to her trip, she took a small road trip. She called it a "test run." She spent two weeks riding in North Georgia, Tennessee and North Carolina. After that trip, she knew she was ready. However, she needed a new rear tire, chain, sprockets, and an oil change.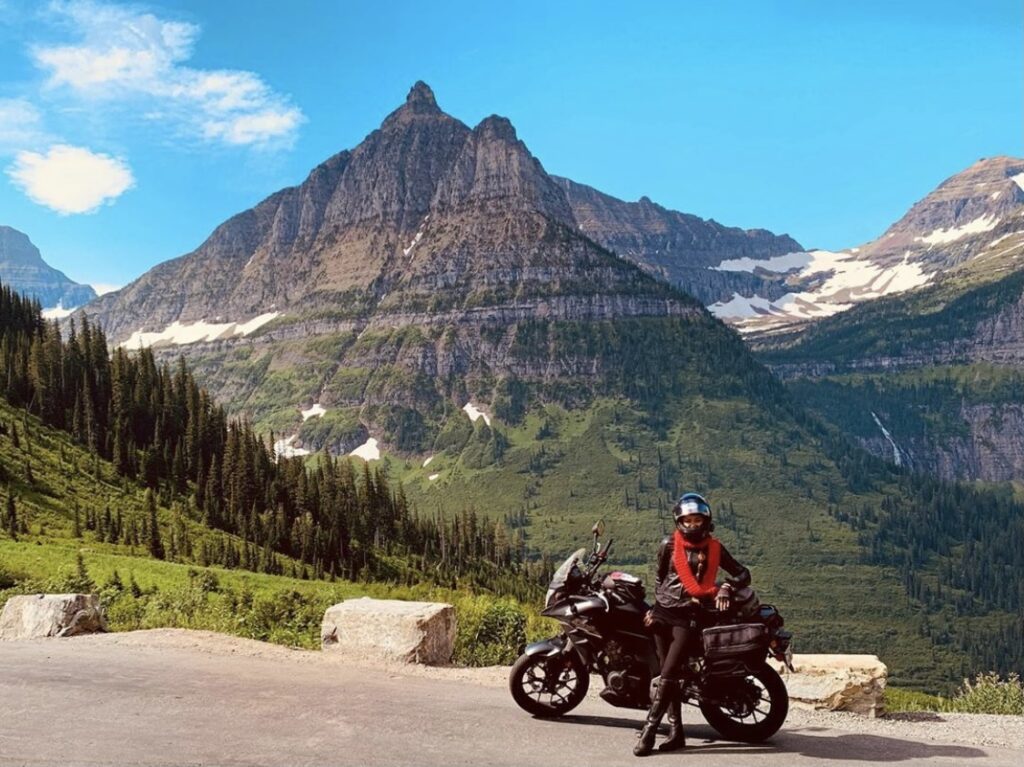 On July 16, she started her trip on her 2013 Honda CB500X from Fort Lauderdale, Florida. 765 miles later, she made it to Chattanooga, Tennessee, that same day. Once she arrived, she started to plan her next route, waking up before sunrise and concluding her day at sundown. She rode a total of 11,291 miles in 31 days, visiting 24 states and 16 national parks. Temperatures ranged from 31-118 degrees. Luckily, there was very little rain.
During her ride in Sedona, Arizona, she nearly hit two deer but managed to handle the situation. There was another incident where she had her wallet stolen in Mount Hood, Oregon. There were much better times than the occasional irritants. Along the way, she stayed in Airbnb's, motels and a wagon, which led her to meet incredible people. She was able to have a flexible schedule and take advantage of other activities, such as wing walking on a 1943 biplane, zip-lining through the redwoods of California and flying her first glider.
Although she was happy a majority of the time, EJ felt at her happiest in Desolate, Utah. There were no cell towers and not a person in sight for miles. That is when she realized that being on her bike brings her the most joy in life. She asked herself many times if she was excited to get back home, but then realized that it doesn't matter where in the world she is. "If I am on my motorcycle, I'm already home."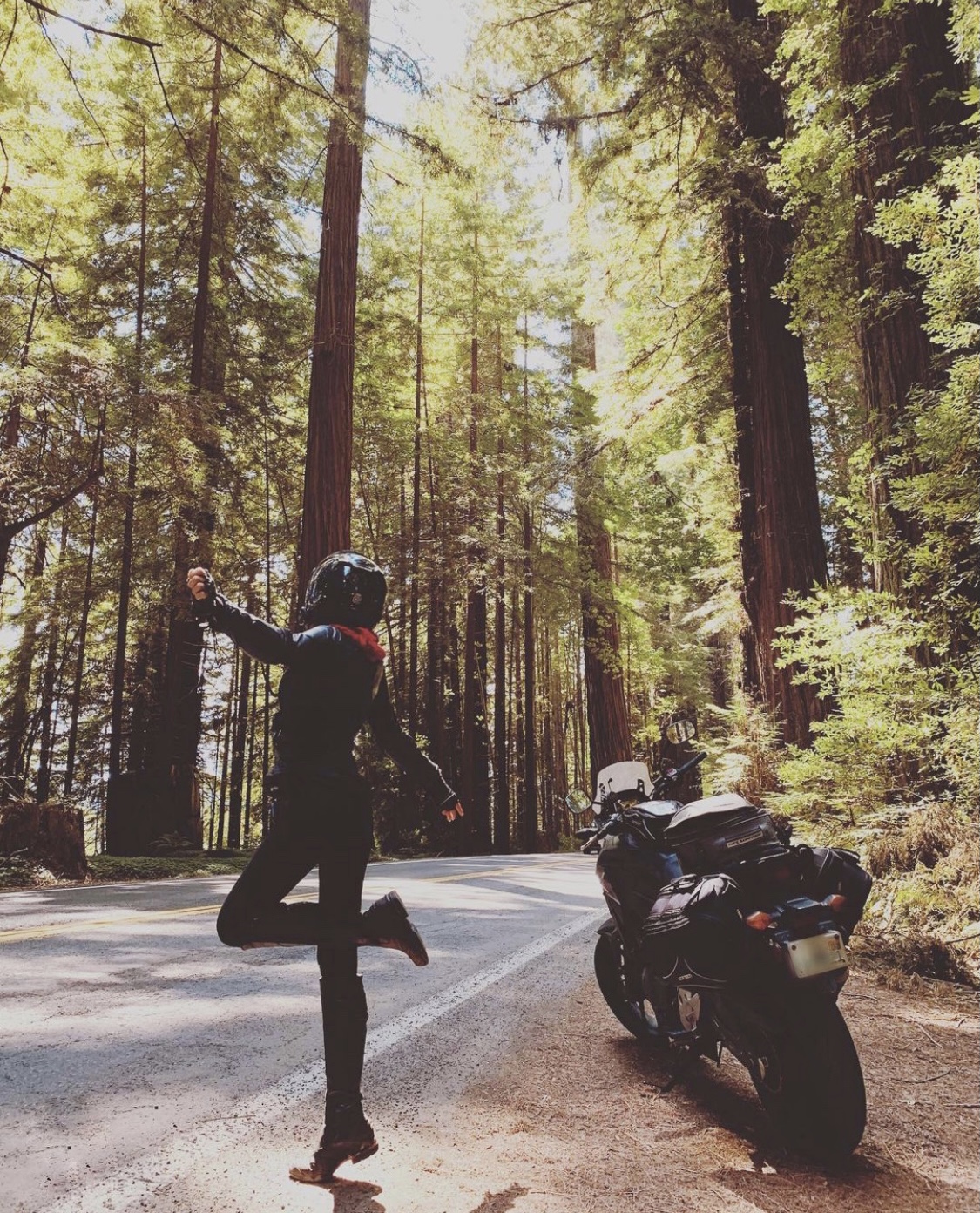 Now, that's what I call COVID Road Tripping.