Dear American Honda, please bring the CBR1000RR-R Fireblade SP 30th Anniversary to the U.S.!
Those with fond memories of 1990s analog superbikes will doubtless remember the 1992 Honda CBR900RR, the bike that redefined what a superbike could be. The original Honda Fireblade set the path for the current generation of 1000cc superbikes we know and love, and the significance of the machine is not lost on Honda, who have created this beautiful, limited edition, CBR1000RR-R Fireblade SP 30th Anniversary as a tribute. Mind you, this is from the Euro press site, so time will tell if we get this CBR in the U.S. Here's hoping…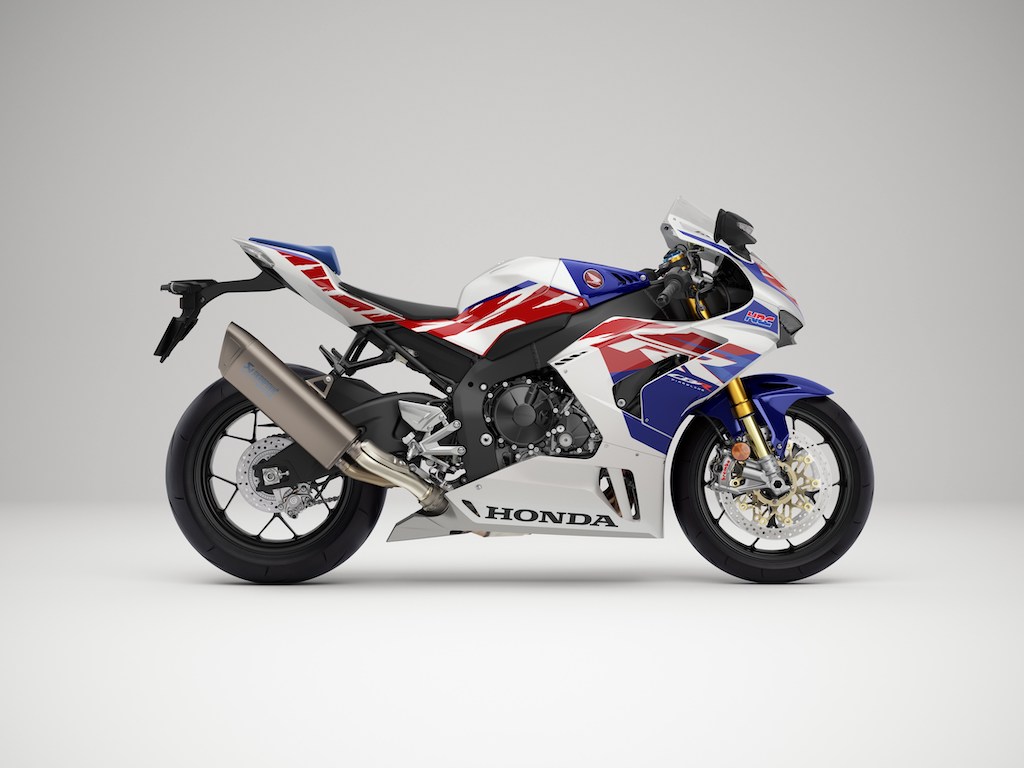 Resplendent in the tri-color brushstroke paint job made famous in 1992, the new Honda SP gets a host of updates including going up a sizeable three teeth on the rear sprocket to shorten the final drive significantly, helping the 'Blade leap off corners better. There are subtle changes also to the traction control system, and the initial feel at the throttle has been smoothed out somewhat.
The brakes get a new surface finish on the Nissin brake caliper pistons to improve braking performance and consistency in race conditions. The quick shifter has also come in for an inspection, as Honda tries to get the shift cut out smoother for wide open gear changes.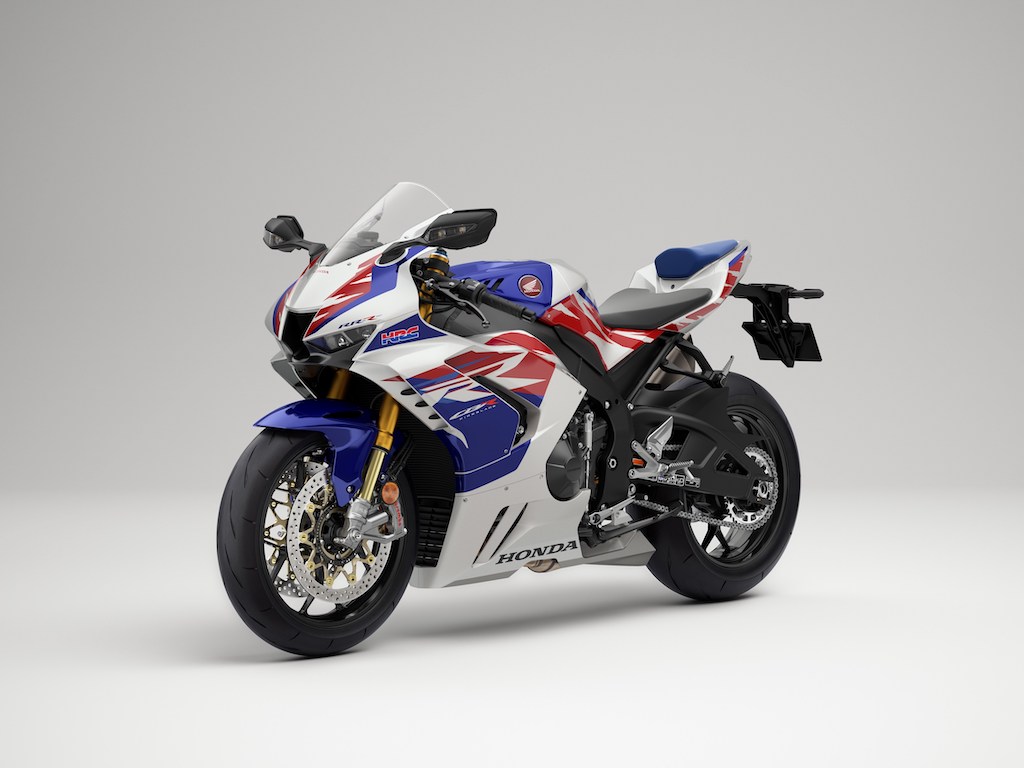 Being a limited edition, you'll also get your bike's number on the top triple-clamp, with markings also on the Akrapovic exhaust and the smartfob key.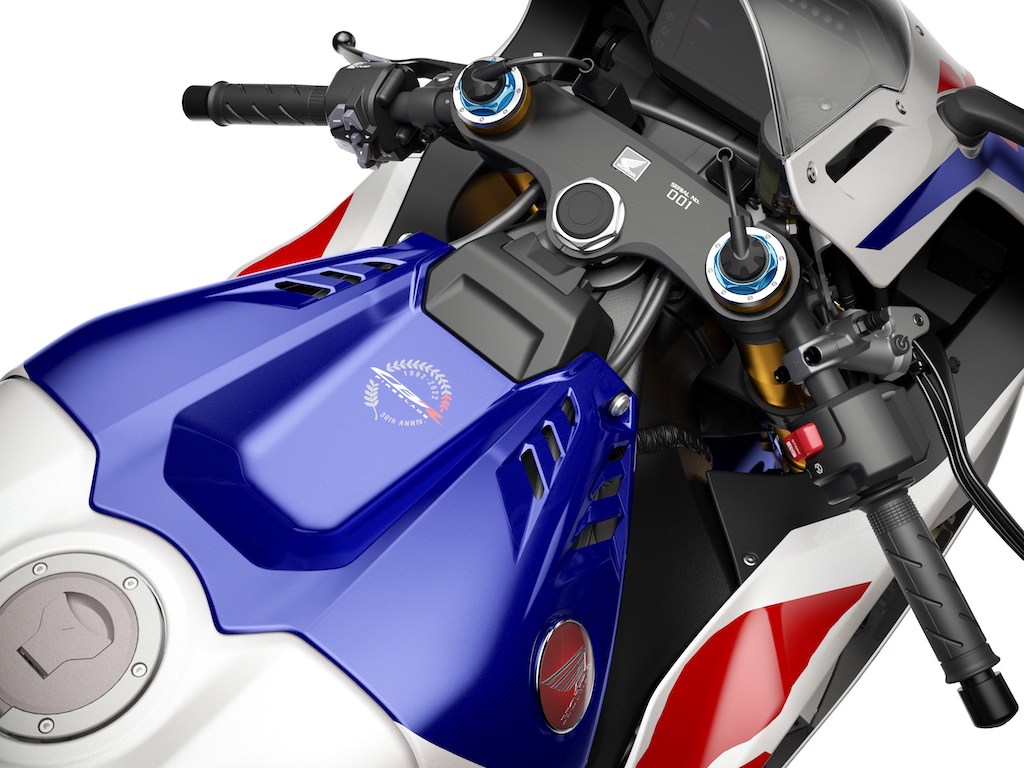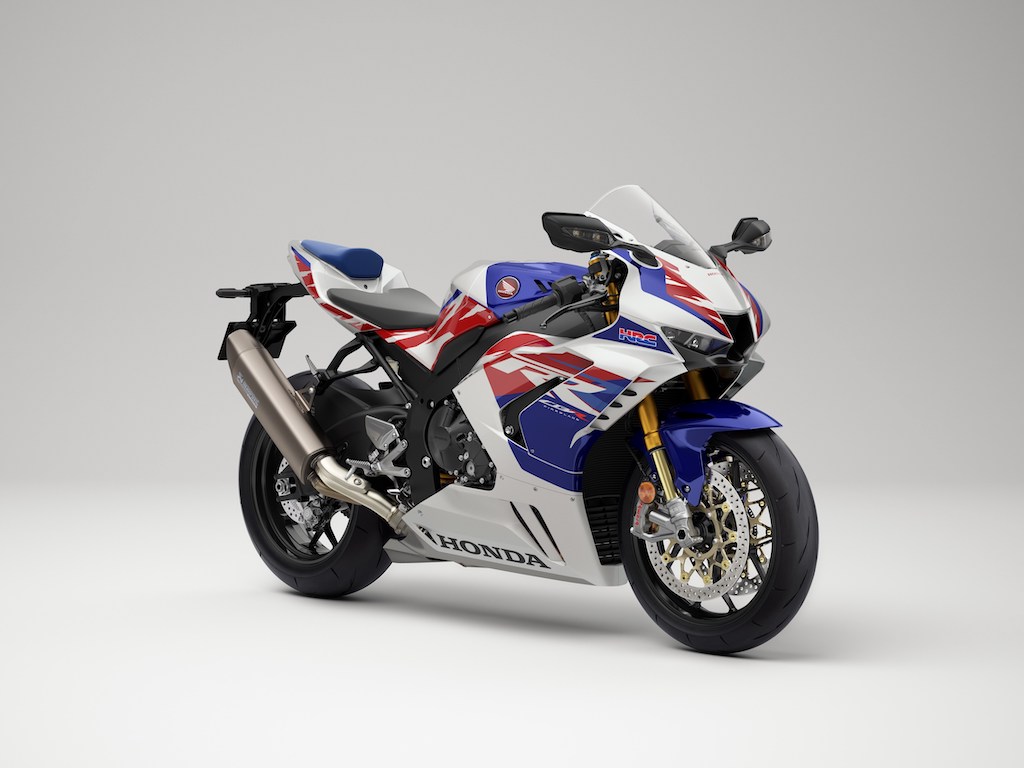 These changes aside, we at SBI love us a good ol' retro racer. In our mind, Kawasaki should be bringing the Jonathan Rea special from Argentina out and we can have ourselves a Honda versus Kawasaki retro-off, but that's assuming Honda brings this bike to American shores.
Either way, we know what our new screen saver is!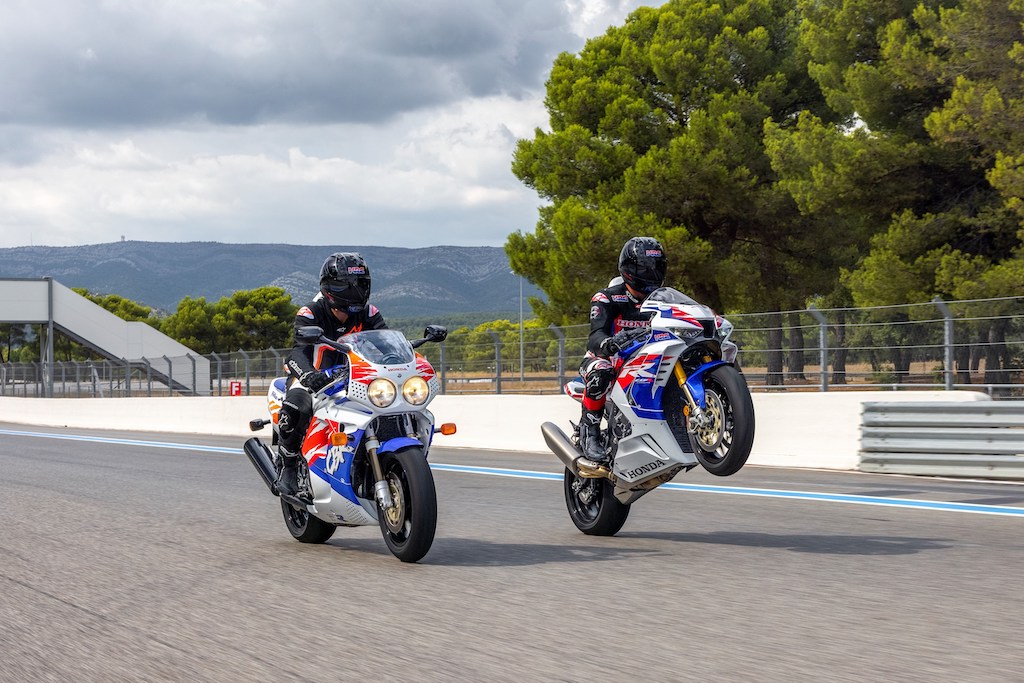 ---