To honor the 100th TT race start of John McGuinness, a replica of his signature bike, the CBR1000RR-R SP, will be produced.
Honda UK recently debuted the limited-edition Honda CBR1000RR-R Fireblade SP 30th Anniversary, complete with a replica livery to John McGuinness MBE's one-off design used during his hundredth TT race in the 2022 RST Superbike TT.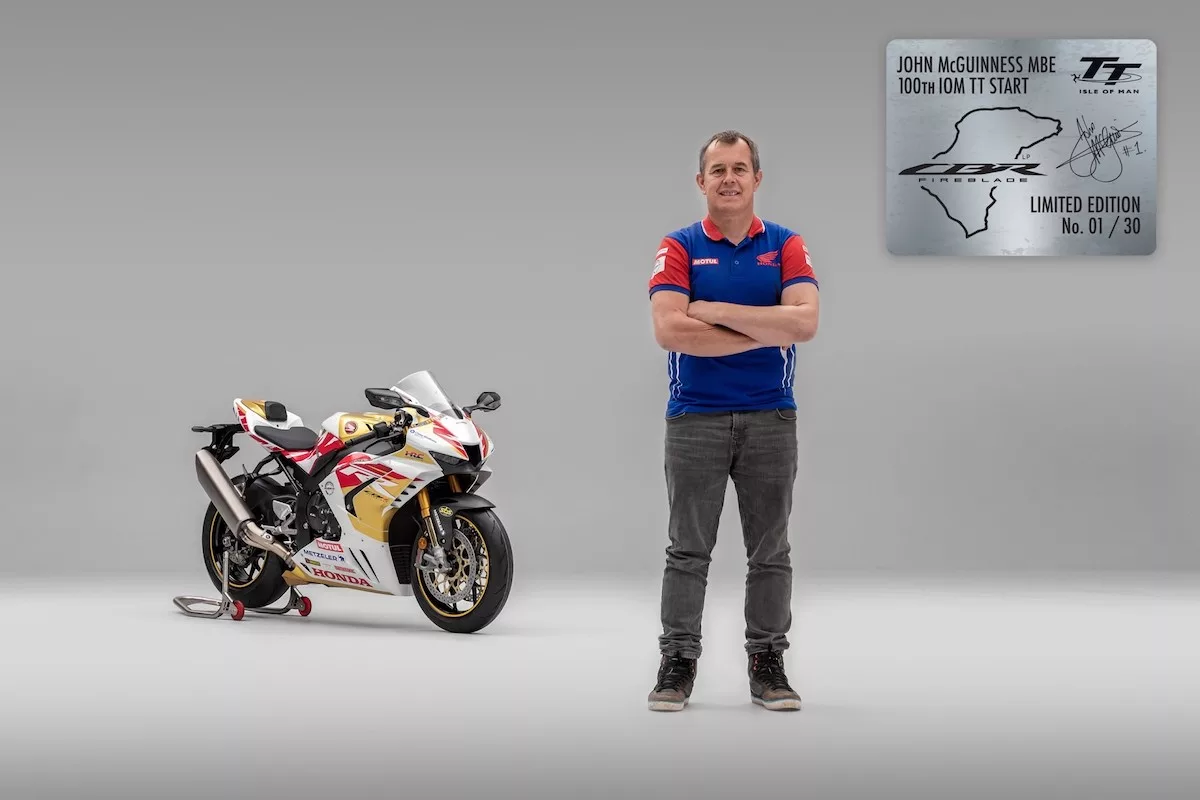 Having won the Isle of Man's Tourist Trophy 23 times, McGuinness' career with the renowned Honda brand is remarkable. In 2022 he returned to the birthplace of his successes to participate in his 100th race on board a very special Fireblade that celebrated its 30th anniversary.
Only 30 replicas featuring special gold detailing, John's signature engraved on the airbox cover, and a film strip with images from each one of his 100 TT starts will ever be produced. Each replica also comes with an individually numbered plaque as well as a laser-engraved crystal design honoring the commemoration. The icing on the cake? You'll have the opportunity for a personal handover from John McGuinness himself at Honda Racing UK headquarters in Louth upon your purchase.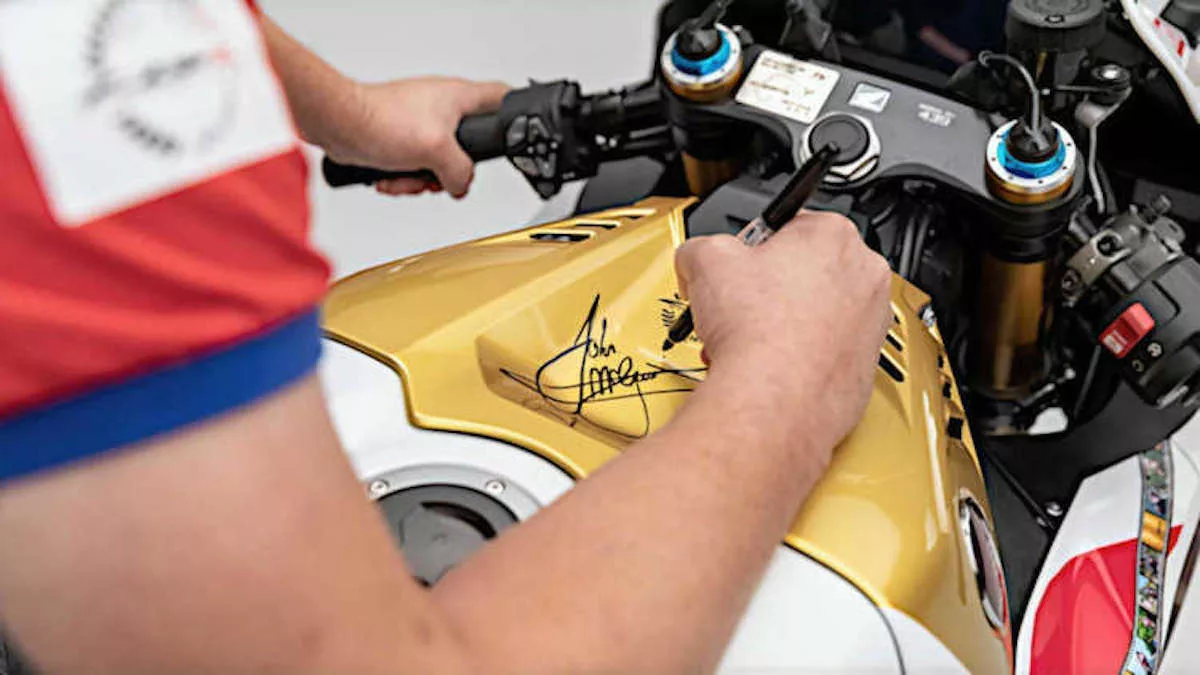 "It's an awesome bike and has meant so much to me over my career. And, if I think about it, to so many other riders over the last 30 years too. I'm proud of my connection with its place in TT history and of this, my replica. There is no event like the Isle of Man TT in the world and this motorcycle celebrates Honda's, and my own part, racing in it. That feels good – really good." – John McGuinness.
The John McGuinness CBR1000RR-R Fireblade SP 100th Start replica is available at the price of £30,000 ($36,798) and available via the Honda dealer network.

---