The baby Tuono 660 joins the V4 Tuono in getting the Factory treatment.
The name "Factory" should be familiar to anyone with even an ounce of knowledge on Aprilia's sporting machines. "Factory" implies top of the line, as has been the case for many years with the RSV4 Factory and Tuono V4 Factory. Earlier this year, we were graced with the arrival of the Tuono 660 to compliment the RS 660 sport bike, and now we're pleased to say you'll be able to get your hands on a Tuono 660 Factory in the early months of next year. No official date or MSRP has been forthcoming from Aprilia.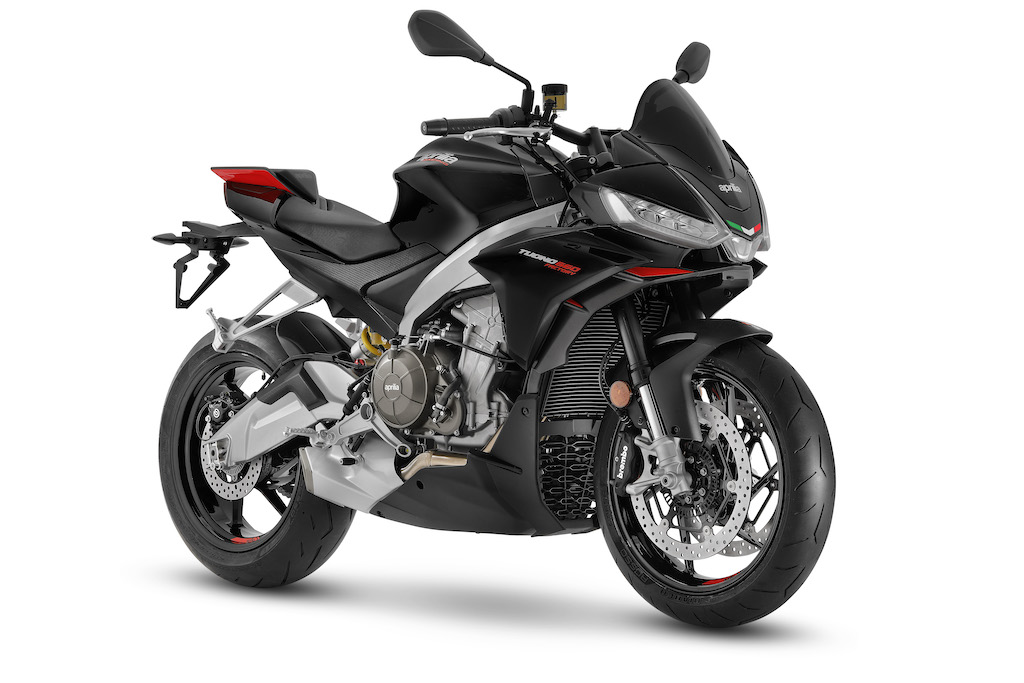 The Tuono 660 Factory gets a few choice upgrades but it's not a massive change compared to the base model. A lovely 100 hp is still on tap, and about five pounds has been shaved off the overall weight which now registers at 399 pounds curb, thanks to the fitment of a lithium-ion battery.
What you get is fully adjustable KYB 41 mm forks and shock, plus a one-tooth smaller front sprocket to give it a bit more pep at the twist grip. Power and torque remain unchanged at 100 hp and 49 foot pounds.
As for the aesthetics, there's a beautiful Factory Dark color scheme and a single seat tail fairing, painted black and red and supplied as standard together with the passenger seat and footpegs.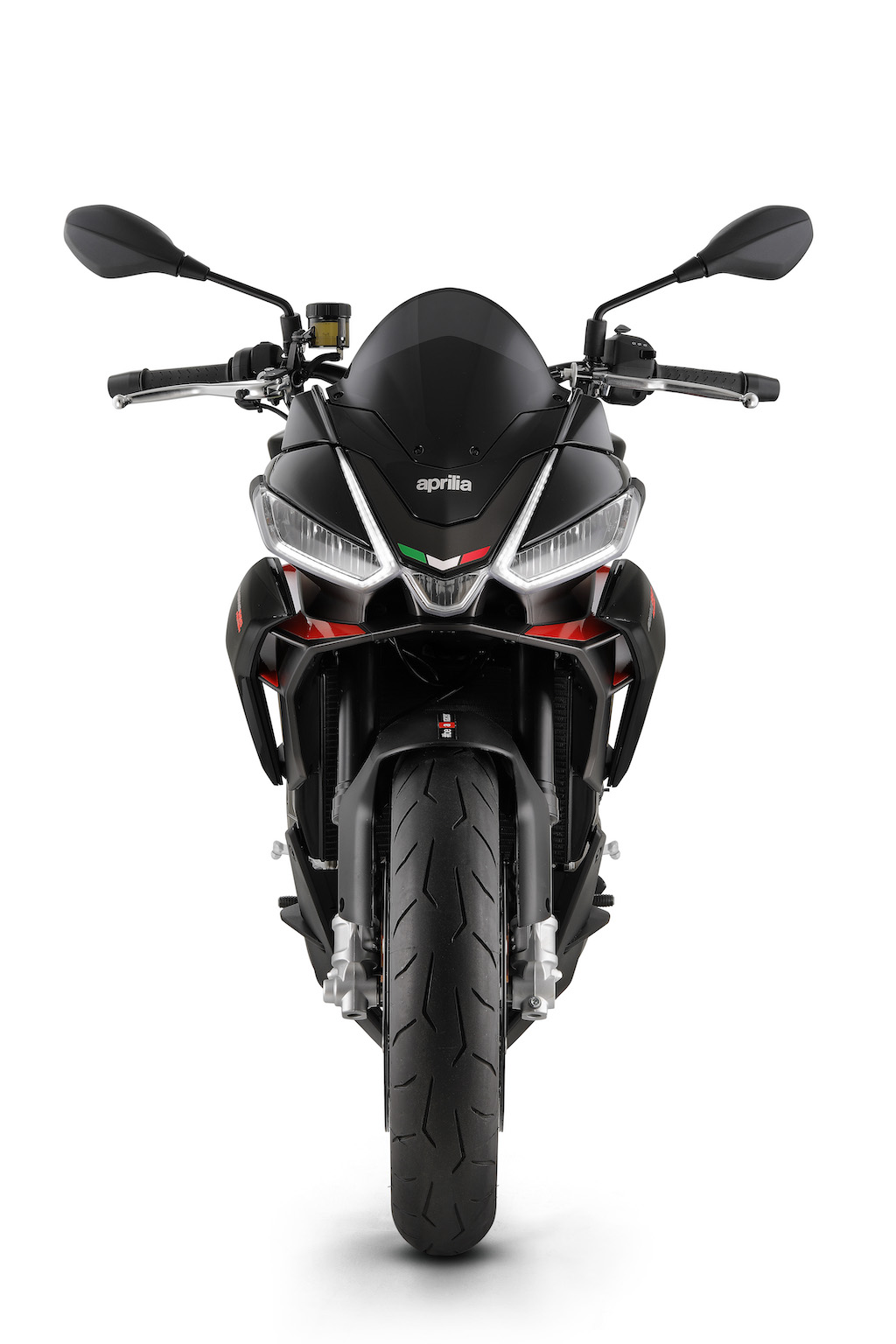 The rest of the Tuono 660 is the same as the base model, including the motor, chassis, and full electronics suite that includes traction, wheelie, and cruise control, engine brake control, cornering ABS and cornering lights, and five adjustable riding modes.
Aprilia plans to have further details on price and availability ready before the end of the year.
---