Yamaha finally gives the 2022 MT-10 range the once over.
The Yamaha MT-10 has, at least in our opinion here at SBI, one of the most underrated bikes on the market. Perhaps it's because Yamaha bought the bike out in 2016 and essentially left it there while others (Ducati, KTM, Aprilia, etc.) pushed the naked bike game onwards to ever dizzying heights. Or that it looks like a bug on wheels? That's probably the answer.
Either way, for 2022, Yamaha is giving the MT-10 a highly deserved facelift. And, even better, we'll be getting the SP that everyone else got a few years ago.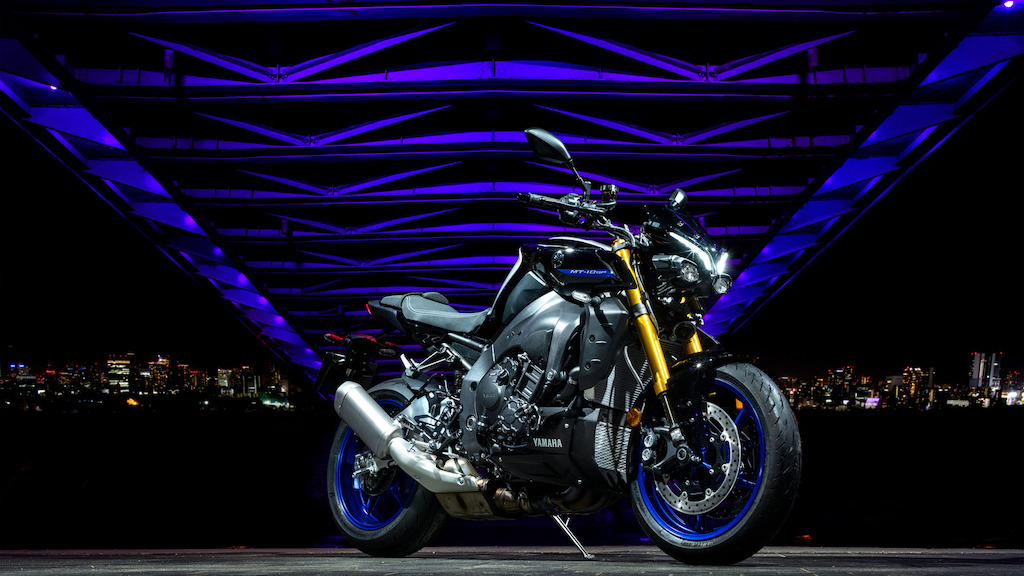 Both bikes share the same engine and chassis, although the SP gets shiny electric Ohlins similar to what's on the YZF-R1M, steel braided brake lines, and a funky lower fairing/belly pan.
The motor is taken from the R1 but retains the steel conrods for better mid-range torque, and although Yamaha doesn't publish power and torque figures in the U.S, the Euro bikes will have 163 hp and 82 lb-ft of torque, so expect somewhere near those numbers when we get our bikes in the first and second quarter of next year.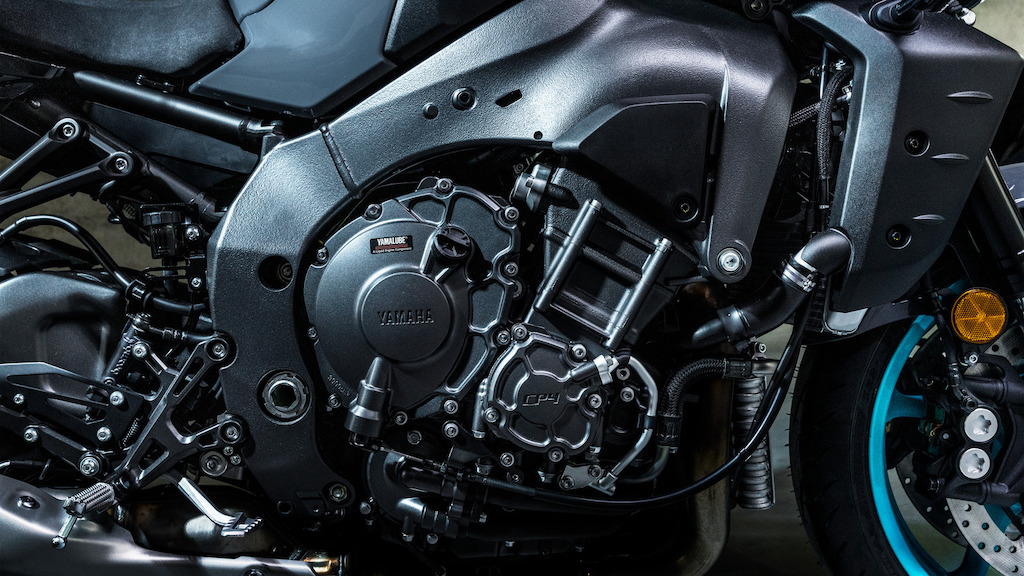 Yamaha's made a big effort to relay as much "emotion" to the rider as possible by enhancing the intake growl of the MT motor via different length intake tubes and cut-outs in the tank that direct the sound to the rider, so you better wear ear plugs.
There's been a slight increase in wheelbase from 55.1 to 55.3 inches, although the frames remain largely unchanged.
What has changed is the looks, with the MT-09 clearly having an influence on its big brother. New "eyebrow" LEDs sit atop the usual bug-eyed headlights and give the MT a pretty menacing face, and there's a new R1-derived 4.2 -inch TFT dash.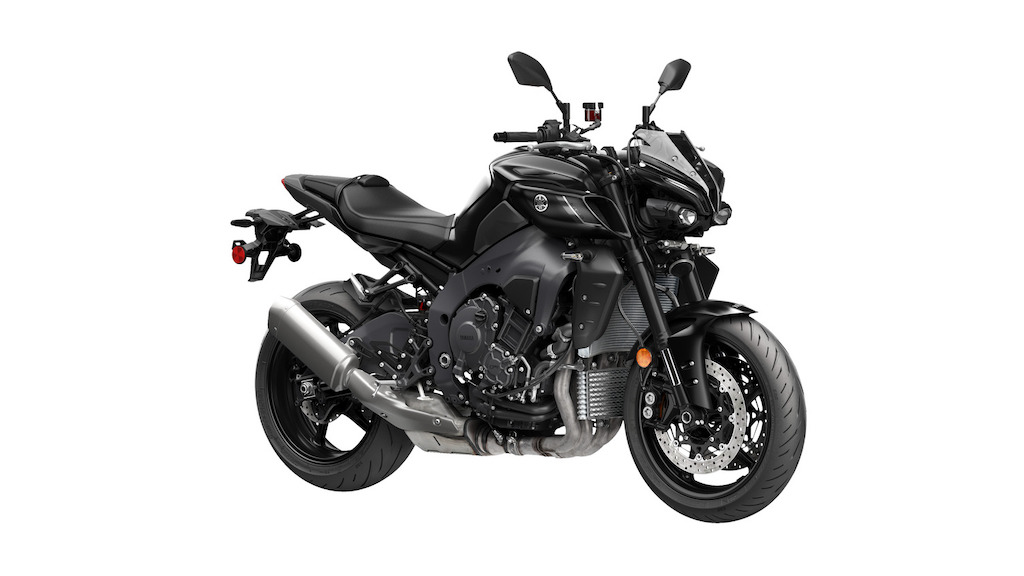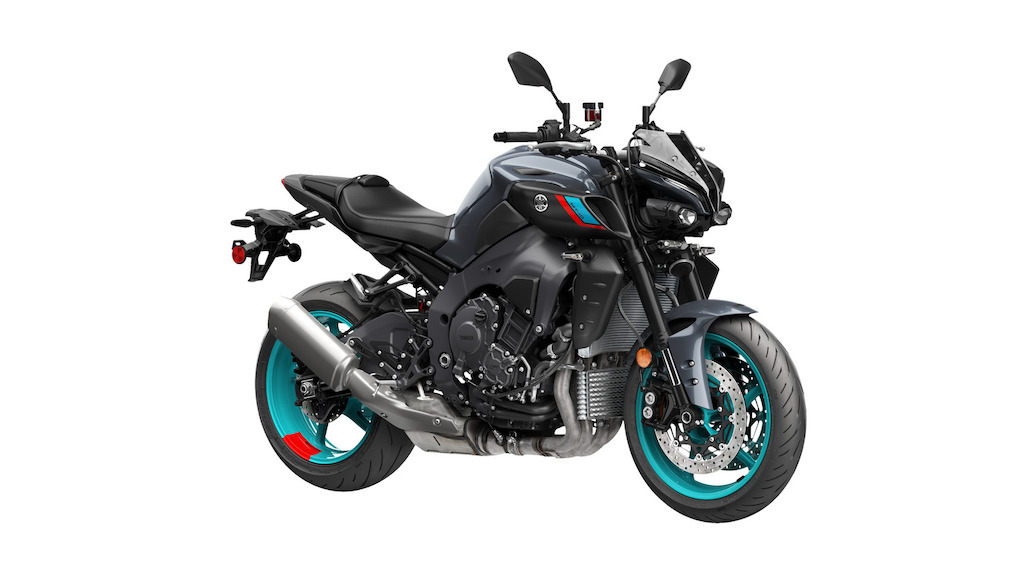 The 2022 Yamaha MT-10 SP will come in the exclusive Liquid Metal/Raven color scheme and will be available from dealers in May 2022 for an MSRP of $16,899. The base model comes in Cyan Storm or Matte Raven Black and will be available from dealers in March 2022 for an MSRP of $13,999.
---