Aside from the heavy traffic and significant and surprising, as compared to Philadelphia, homeless population, I really enjoy and like Austin.
A great deal of the appeal of riding motorcycles is the places you can visit and the way you can visit them. The view from atop a motorcycle and from under the helmet is amazing and is quite different than what
you will experience by any other means. That view's "amazingness" can be amplified exponentially when you get out of the area, state, region or even country you regularly live, work and ride in. I've only been to a handful of places up and down the East Coast and to a handful of places further west on twos by comparison to many of, if not most of my SportBikes Inc Magazine counterparts. However, those journeys on two wheels outside of the local PA/NJ/DE/MD quad-state area have been as rewarding to me as a visit across an ocean has been to someone else. It's always fun for me to see how other motorcyclists in different places do things, interface with one another, how they carry themselves, obviously how they ride, what gear and mods are popular and most noticeably what they do that is not done at all where I ride.
Recently I visited Texas for the third time, Austin to be specific. Aside from the heavy traffic and significant and surprising, as compared to Philadelphia, homeless population, I really enjoy and like Austin. Any Northeast motorcyclists will tell you that year-round riding weather always leaves us jealous of our fellow two-wheeled warriors on the West Coast. There's never been any shame in that for me, and Texas has great weather. I will take higher temperatures over higher humidity any day on the calendar. I can deal with an occasional drought and my lawn not being as bright and vibrant from time to time if it means not sweating as soon as I walk outside in July or being uncomfortable in my riding gear when on two. This town and the neighboring towns and cities are booming with motorcycles and motorcyclists, motorcycle dealerships and exotic car dealerships, great spaces to meet and even greater places to eat. There aren't too many types of people this town wouldn't appeal to unless you just don't like people or fun or simply want to live an off the grid "just wanna be left alone" or isolated lifestyle.
Over here I've noticed that cafe racers are very prolific as well as many other naked bikes. The euros are heavy in these streets as well. As a "Trumpet" rider it warmed my heart to see not only a lot of Triumph, Ducati, Moto Guzzi, and MV Agusta motorcycles but also dealerships dedicated to these motorcycles. I even saw a Zero Motorcycles dealership that sort of snuck up on me. I couldn't hear it as I drove past. That was a little e-bike humor… Because Zero Motorcycles are so quiet… When they ride by you can't really … Never mind. I wish I had gotten the opportunity to attend an MC event or a bike night while there, which would have no doubt been one helluva experience. Over here, there's a sort of newness that made me feel like the town's history was still being written, and its very reputation was being redefined daily. I see the motorcycle community being as big a part of that story as the food, music, art, and colleges that are already deeply rooted in what most people have come to associate with Austin, TX.
The city has a slogan that can be seen on stickers, shirts, novelty items and souvenirs, painted on walls and drawn on windows that reads "keep Austin weird." To that, I say, "keep Austin on 2wheels." Despite the traffic, this is a great riding city. There is so much to do and so many places to go that with this weather and this access to so many manufacturers' motorcycles available here, you'd be doing yourself a disservice by not navigating this landscape on two. It is unlikely that I will be back here in the near future with my motorcycle to see Austin, TX thru my helmet's visor but if I get the opportunity to ride Austin, I will not hesitate.
When I get back home to the East Coast, I'm sure what awaits me is high humidity, roads still peppered with potholes from the previous winter's overuse of salt and extreme temperature fluctuations, rain, and discourteous people. Austin has some amazing grocery stores, liquor stores, and sporting goods stores. The restaurants and shopping back home will seem dull and joyless as compared to what I have gotten accustomed to here over the past five days. Over here, everyone says "Yes, Sir" and "No, Sir." Back home, cashiers place your change on the counter when you hold out your hand for it. Over here I can purchase beer and liquor at gas stations and supermarkets. Back home, I can't buy alcohol on Sundays or hard liquor after 10:00 pm. Over here if you ride a motorcycle, you are alleviating traffic. Back home traffic tries to kill you. Please don't misunderstand me, I am not submitting that Austin is better than Philadelphia, PA. I am merely pointing out some of the things I enjoy about Austin. I miss home and am looking forward to heading back east. I miss my motorcycle, and I miss my family. I think seeing all the motorcycles, beautiful women and fun places to visit may have made me miss them more. Soon I will be back in Philly, South Jersey, and Delaware and I will get to ride again. Back to familiar streets and highways, back to that good ole East Coast swagger and back to a deep appreciation for the beautiful riding weather we have only three quarters of the year. Until I get back to Austin, or until I get to ride Austin, I will be thinking about it and missing it. I can't wait to ride over there.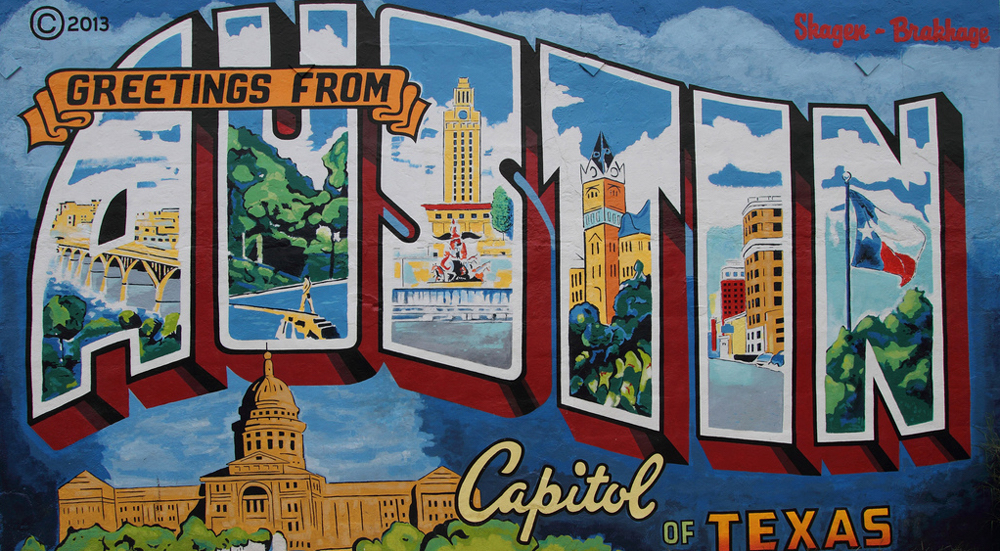 ---