SBI Magazine Featured Motorcycle Rider Ans Wijbenga from the Netherlands. Do you want to be a featured rider in SportBikes Inc Magazine?
Featured Rider: Ans Wijbenga
Current city, state: Bay Area, Ca.
Number of years riding: Almost one year now. On the 28th of June in 2021, I got my motorcycle license.
Riding Style: Mainly street, but I am taking her to the track soon.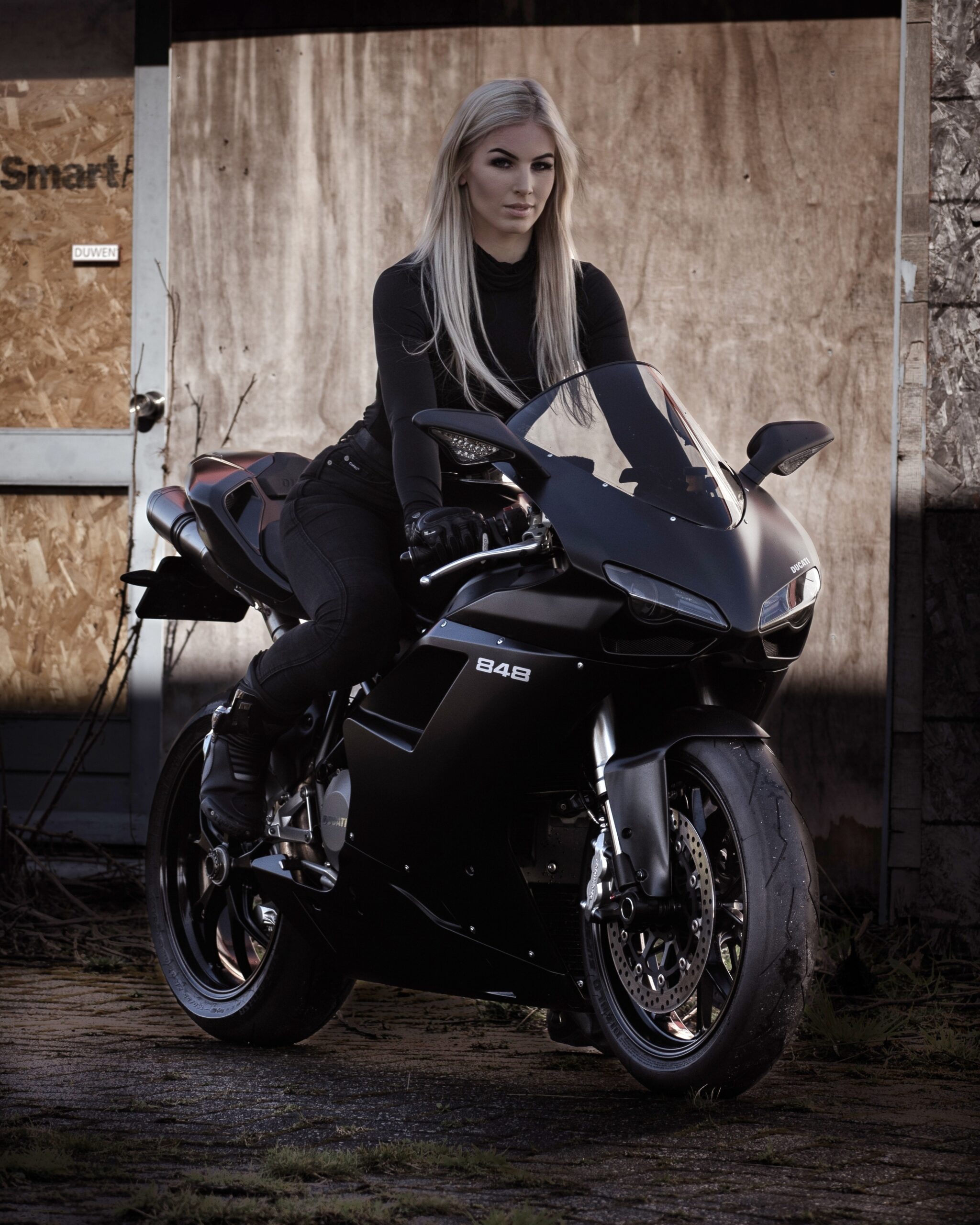 Your Current Bike/s: Ducati 848 Stealth Black edition.
Occupation: Financial Administrative Employee.
Favorite mod/accessories on your bike: My favorite mod is the Termignoni exhaust for that powerful sound out of the two cylinder bike. My favorite accessory is the Insta360 One X2 camera for some great shots.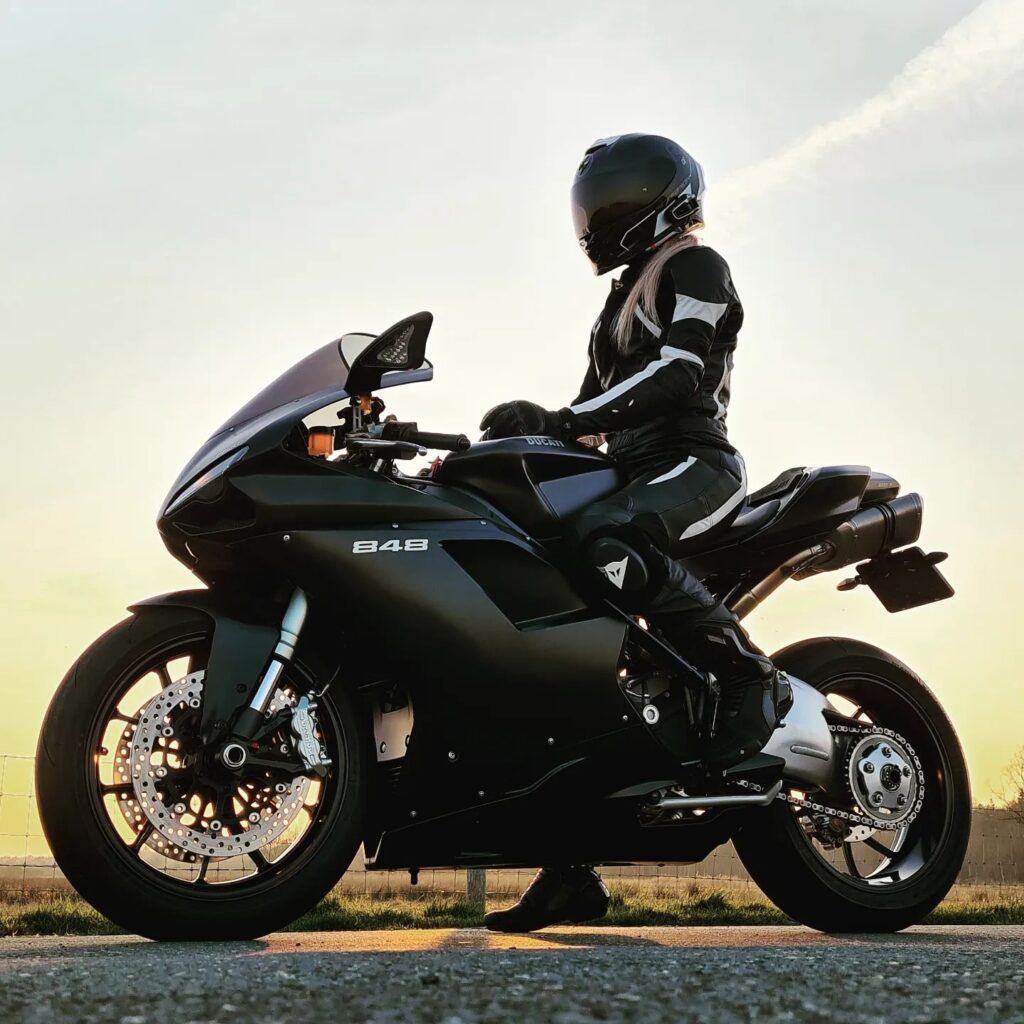 Favorite piece of riding gear: My helmet is the Scorpion EXO R1 carbon. A lightweight helmet with a very nice design including a Cardo packtalk bold communication system with JBL speakers.
Most memorable ride: When I only had my motorcycle license for a month, we went for a holiday in Germany. I owned a Honda CBR 600RR, back then. It was very exciting and instructive to ride those sharp curves up and down hill. I really learned to ride that weekend. It was a great experience. This year, we go again with my Ducati. I am looking forward to it.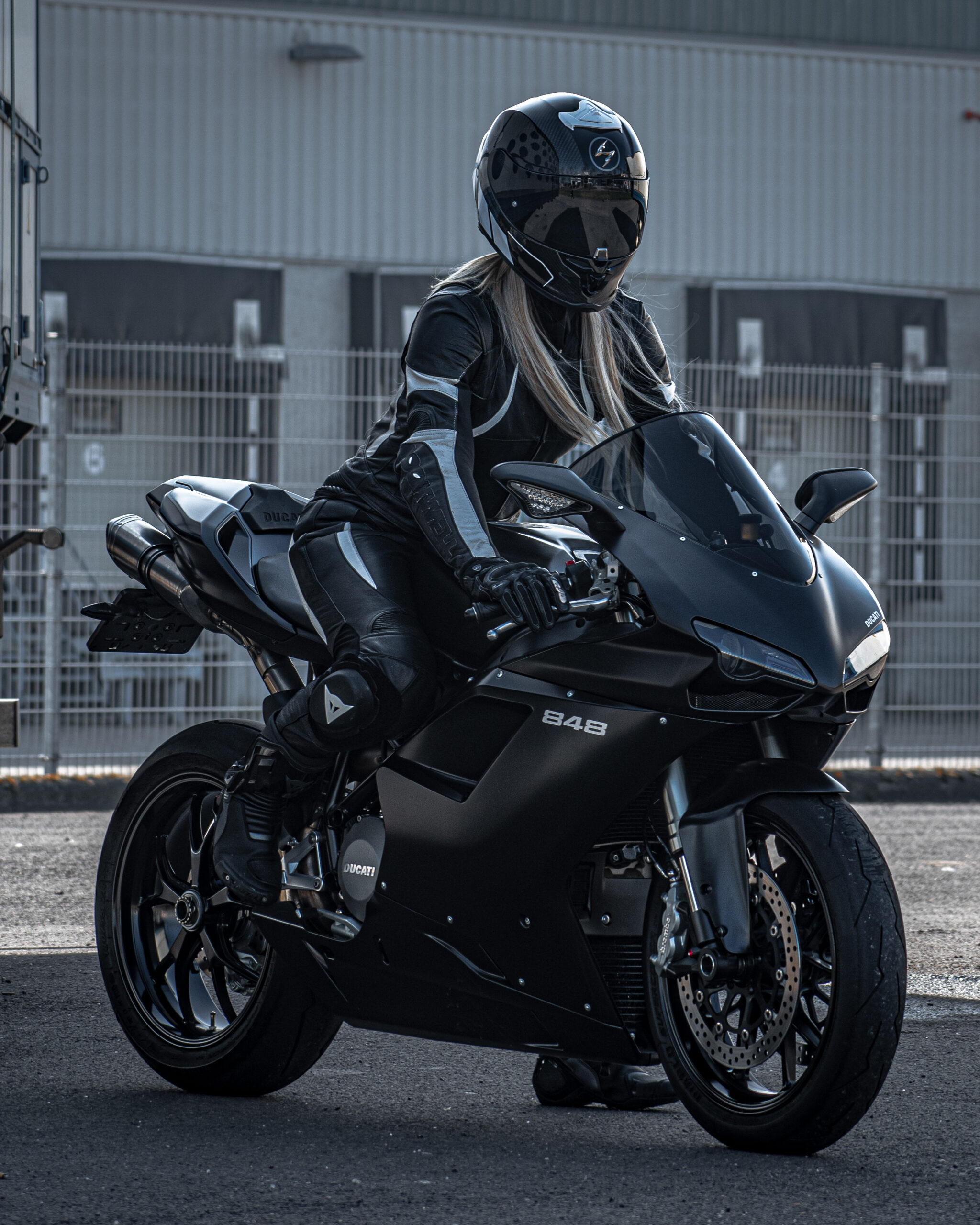 If you would like to be profiled in SBI Magazine, please email info@sportbikesincmag.com.
---