It was that time of the year again, the weekend where all us gear heads go to the beautiful Laguna Seca for the US World Superbike round. This year was a little different than others, considering I didn't get to do too much wandering since I was working. However, instead of Sunday Funday, Monday was the day for me, the day of the Pirelli track day that we all look forward to after a fun, some may say short, some say long weekend, but whatever it is, Monday is our day to get a little down and dirty.
As I entered the track at 8 am, it was surprisingly sunny and beautiful out, which most know is unusual for Laguna Seca, especially if you compare it to last years Pirelli track day. There was no fog flooding through the garages, just sunshine, smiles, and the smell of gasoline.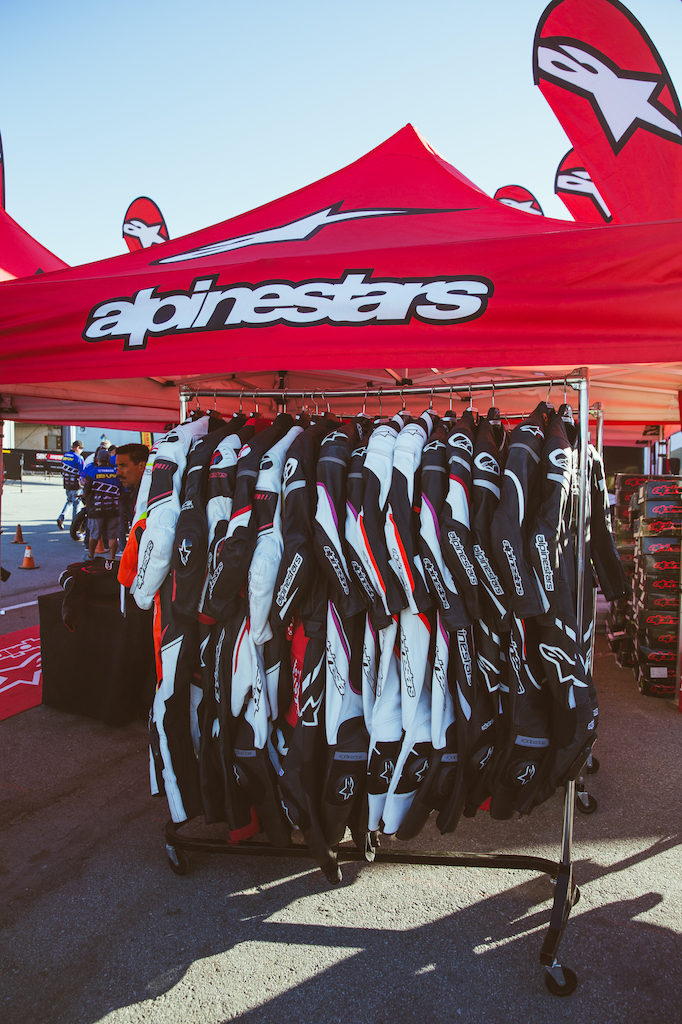 My first stop was Alpinestars, where they had all my gear waiting for me as usual, which is really helpful since lugging around an extra bag full of gear isn't too convenient, especially coming from Florida. Alex from Alpinestars set me up with everything I needed in the motorhome. Arai had set me up once again with an awesome helmet, and the guys over at Kawasaki had a ZX10R ready for me for the day, so I had a pretty smooth set up.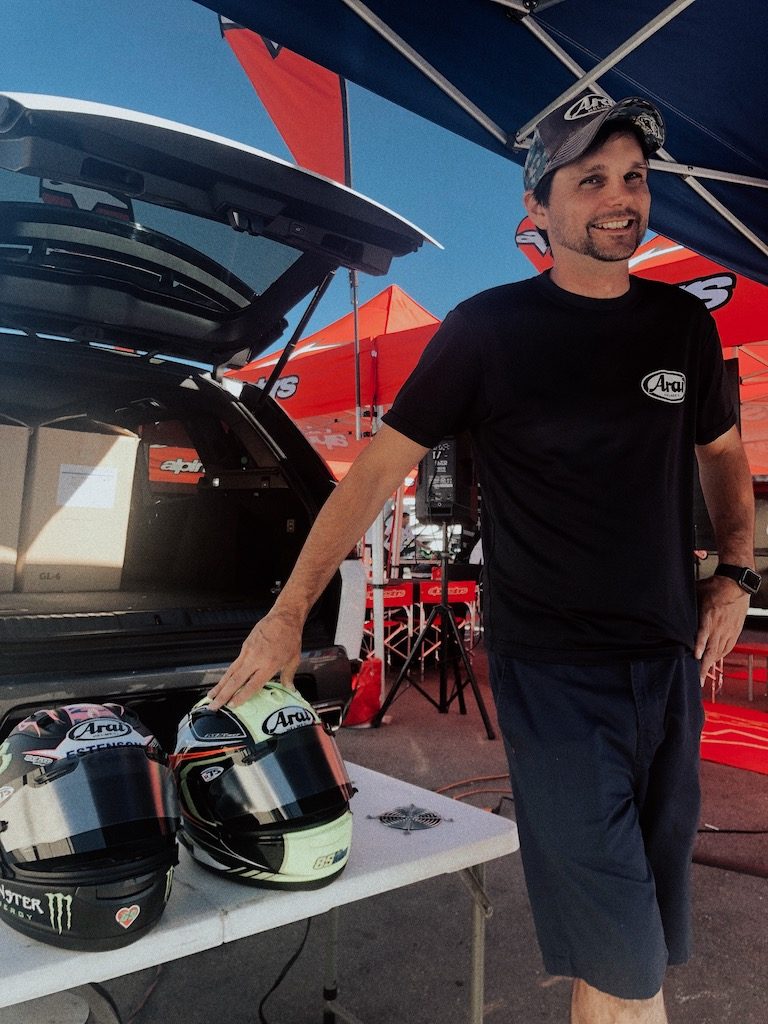 We all went to the riders meeting, had a coffee, some fruit and were eager to start the day! While waiting for my session to start, I sat back, chatted with some friends and of course people-watched. I loved seeing all the familiar faces, and even the not so familiar. What I noticed right away was the number of women there. The more and more track days, the number of women rise, and I think that is amazing. I love seeing women out there killing it in a male-dominated sport, which won't be for long at this rate.
As it was my time to go out for the first session, I was a tad bit anxious, as always when on someone else's bike tippy-toeing around wishing I was just a few inches taller. On my first few laps, I wanted to take it easy, get a feel for the bike, and well, for being on the track since I haven't done a track day in over two years and have only done Laguna Seca twice. At first, I had a mix of butterflies, and well, the shits, but as a session or two passed, I started to feel more confident. My fourth session, I rode the ZX6R, which, surprisingly, I did not like. I felt as if the bike didn't feel as stable. The tank felt wider, the bike overall felt bulkier, and of course, it wasn't nearly as fast. During the session, I went through some corners in third gear, and then the next lap, fourth, depending on the corner. But regardless of what I did, it wasn't smooth, so I hopped on the ZX10R again for a few more sessions.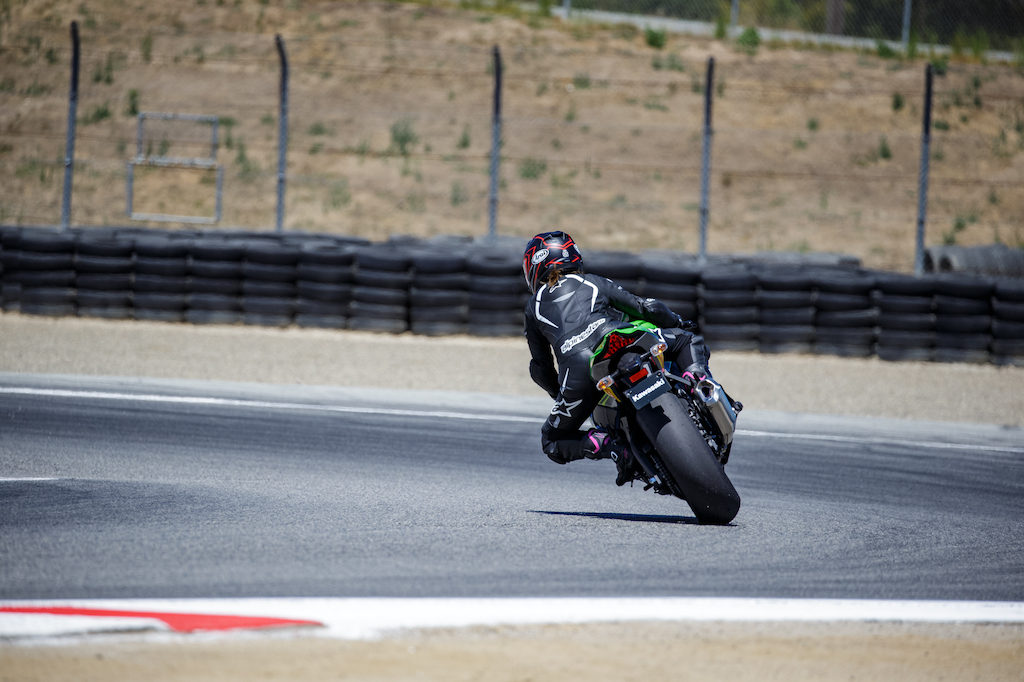 As I sat waiting for my next session, a familiar face came up to me wanting to share some tips, one which was using more of the track. My last session, I followed my friend's line and ended up using not all, but a better majority of the track. A few laps, he followed me and gave me his input once we came in. I was no Marc Marquez, but I picked up some speed. Listening to his tips helped me a lot more and really made me thank people who are willing to give some pointers and spend time making someone's day that much better.
The day went by quick, and I had a flight to catch, even though I wanted to "accidentally miss my flight." I packed up my stuff, said my goodbye's, and headed out. Within not even stepping foot in the car, I already was looking forward to next year. Thank you, Pirelli for arranging such an amazing track day, along with Alpinestars and Arai for setting me up with the best gear a girl can ask for, Kawasaki for providing me with bikes and my friends, because I am thankful for you and the times I get to rip around with you.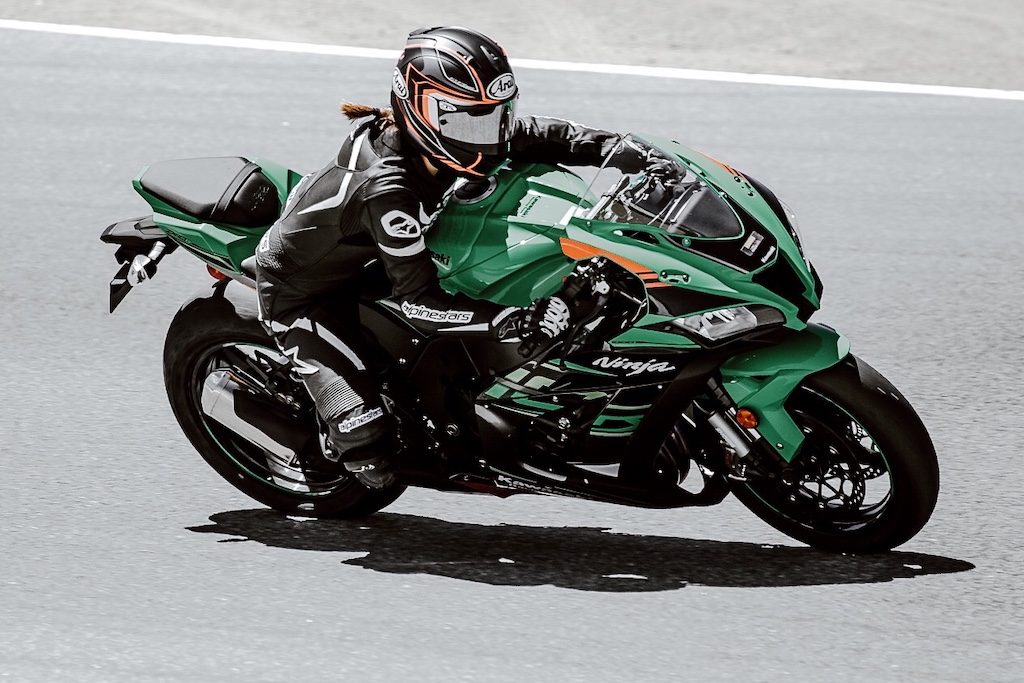 ---