The Dunlop Mutant is engineered to be one of the most functional street sport tires that Dunlop Motorcycle Tires have produced.
The new Dunlop Mutant tire features an aggressive tread pattern offering a high level of grip for the wet and the dry with high mileage performance. Innovation helps the Mutant achieve its qualifications of Dunlop Motorcycle Tire's next best thing: jointless belt, multi-tread, and 4 season technology, a carcass tension control System, and a rayon ply casing with hi silica construction.
The multi-tread technology operates at the rear tire and incorporates a high mileage compound in the center of the tread for maximum mileage while employing high grip lateral compounds on the shoulders of the tire for maximum grip and performance.
The carcass tension control system provides give and take where it is needed to create a larger footprint for maximum grip whether it's wet or dry on the road. The jointless belt technology uses a continuously wound belt within the tire carcass, limiting dynamic growth and making handling more consistent.
The 4 season technology combines ply materials and hi-silica compounds with deep, uniquely shaped tread grooves to displace water for optimum traction in wet conditions. The high silica compound ratio boosts tread flexibility, especially at low operating temperatures, increasing wet and dry grip, and mileage. The rayon ply casing material allows the Mutant tire to warm up quickly while assisting an increase in the mileage performance.
The Dunlop Mutant tire range of sizes makes fitment for more than 450 different motorcycle models available in the U.S.possible.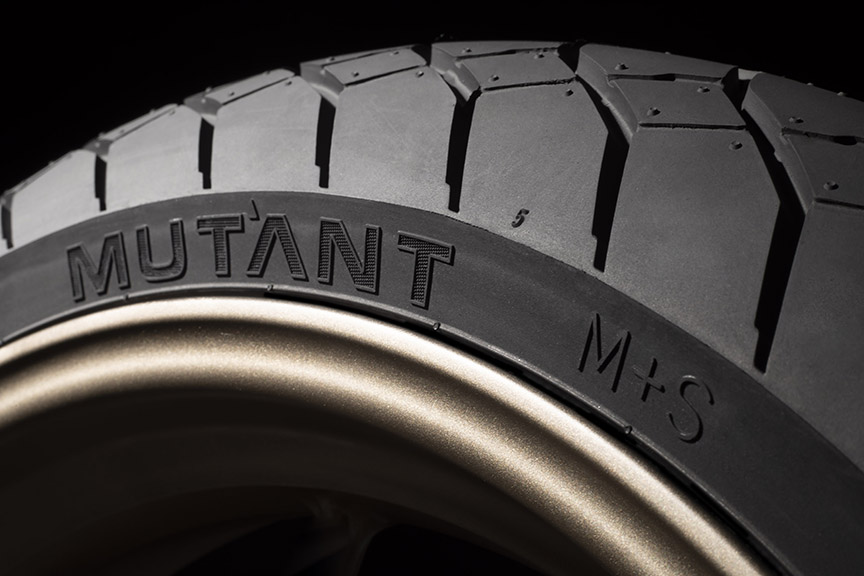 ---