If you're looking for a reliable and sturdy companion on all your travels, look no further than the PRO City Waterproof Tank Bag from SW-Motech.
With 9 liters of storage space, the PRO City Waterproof tank bag will keep all your belongings dry without needing a rain cover or an extra inner pocket. The adjustable partition in the main compartment with an additional mesh compartment ensures that everything is cleverly organized. The strong outer pockets are equipped with waterproof zippers so they are completely water resistant as well.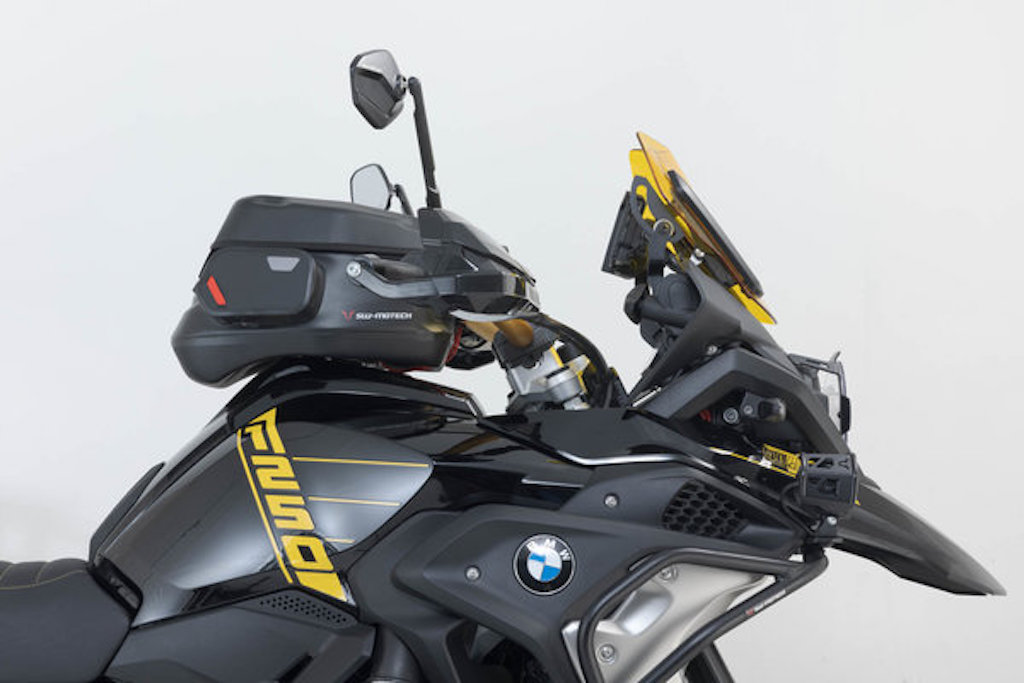 The PRO City Waterproof tank bag offers a striking, timeless design made from durable materials and sophisticated features. The top is made of laminated EVA for a secure hold on auxiliary products like your smartphone or tablet mount, with a MOLLE attachment made from durable hypalon.
The top ring guide rail, which comes attached from the factory, allows easy adjustment of the position of the tank bag on the tank and to the ergonomic needs of the rider. Only the PRO tank bags offer this flexibility. Matching this, SW-Motech offers the patented PRO tank rings made of fiberglass-reinforced plastic.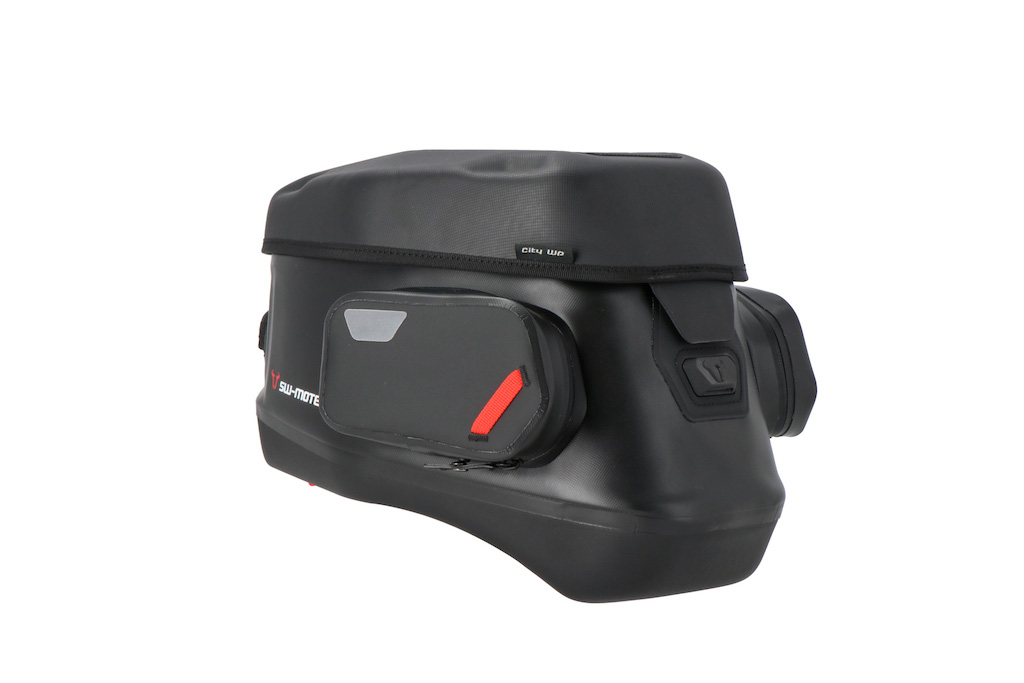 The tank rings are manufactured to match the motorcycle model and are attached to the tank filler neck. The robust PRO tank ring with magnetic guide aid secures the PRO tank bags with a mechanical quick lock snap closure. This allows the tank bags to be attached or removed with just one hand.
Price: $320.95
Contact: https://sw-motech.us
---