Husqvarna is ready for the 2023 season with the presentation of the LIQUI MOLY Husqvarna Intact Team Moto2 and Moto3 rider lineup.
At a special event held at their base in Memmingen, Germany, the LIQUI MOLY Husqvarna Intact GP team presented their Moto3 and Moto2 machines for the 2023 MotoGP season. The event was attended by staff, riders, and guests, who were given a closer look at the FR 250 GP technology that will power the Husqvarna machines next year.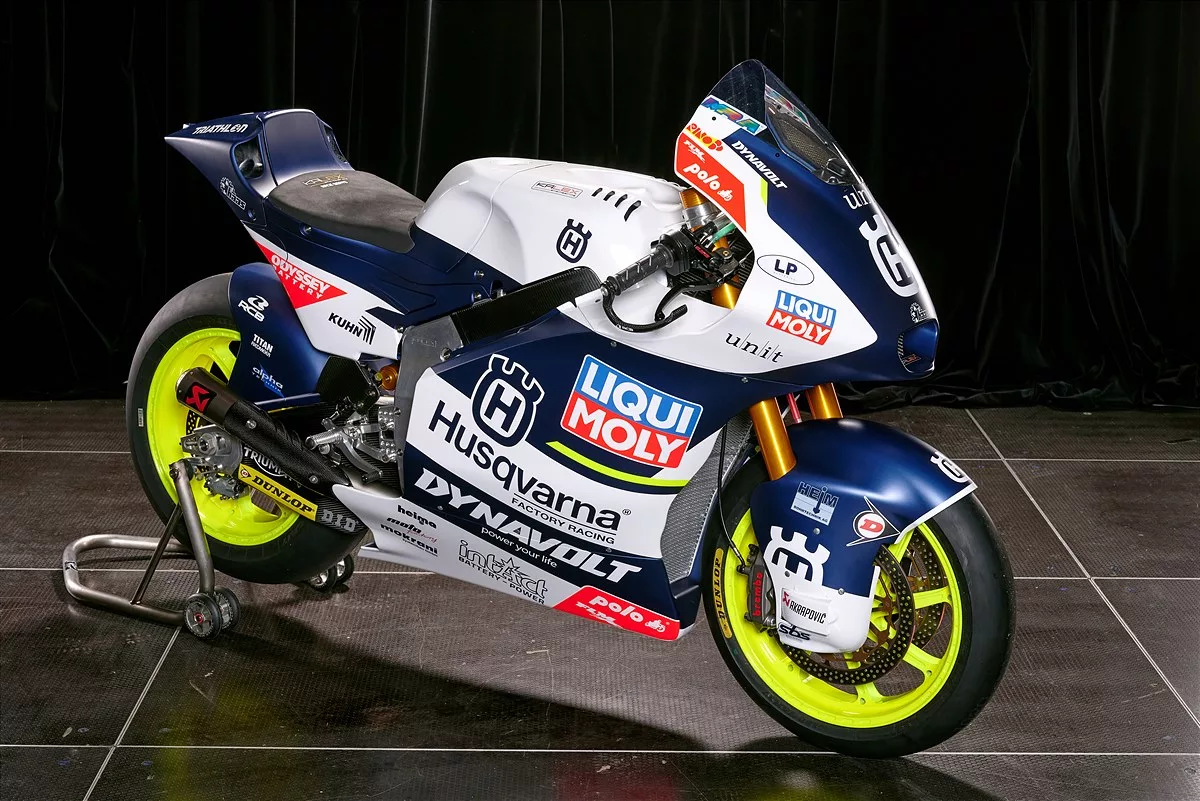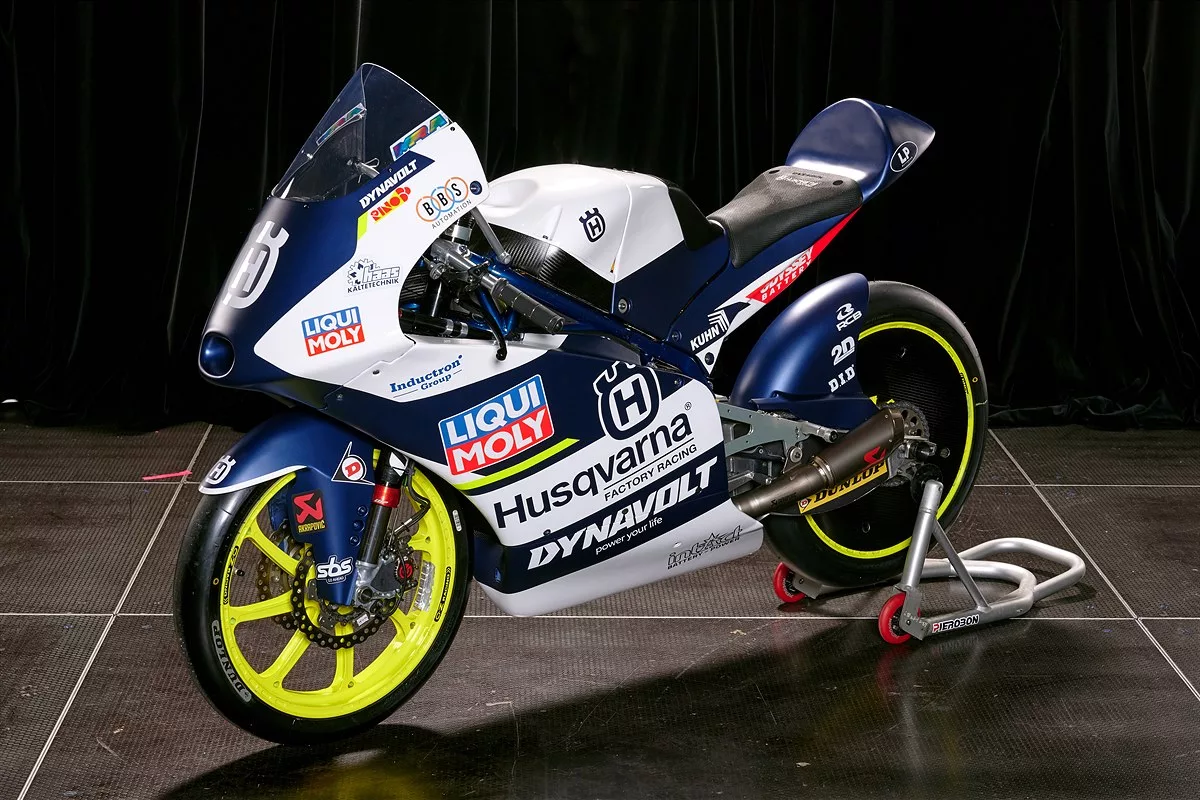 This is an exciting development for Husqvarna, as 2023 will mark its debut in the Moto2 division with riders Darryn Binder and Lukas Tulovic. The Moto3 effort will be made by riders Ayumu Sasaki and Collin Veijer. Husqvarna is no stranger to success in Moto3 though, having taken 3 wins this year with riders Ayumu Sasaki and John McPhee in the 2022 season. In total, their riders have achieved 10 podium finishes across the season.
"2022 has been a lot of ups and downs for me, I had some injuries at the beginning of the year but luckily in the second part of the season, we had some fantastic races: we achieved nine podiums, and two wins and it turned out to be the best season in my career so far. Next year I am aiming to be within the top 3, if possible to fight for the championship, and I will do everything I can to achieve that." – Ayumu Sasaki.
"It was a great opportunity to go straight to MotoGP in 2022 but I am very happy to be coming to Moto2 for the very first time. It will be another new adventure for me and I am hoping to make the most of it. I am really happy to join this team as there have been talks before and so it's great to finally come together. I am super-excited to get the 2023 season started and I hope that I can put all the experience I've gained in MotoGP this year into Moto2 and make the most of it and hope to secure some good results. When I first tested the Moto2 bike, it felt really good. I felt comfortable really quickly and after three days I already started to build up a good feeling. Step-by-step I understood what the Moto2 bikes needs and it's cool not to worry about too much electronics because you can just go out, ride and work on the setup. focus on your riding and improve with every exit. The testing was really positive which is why I can't wait to get the season started." – Darryn Binder.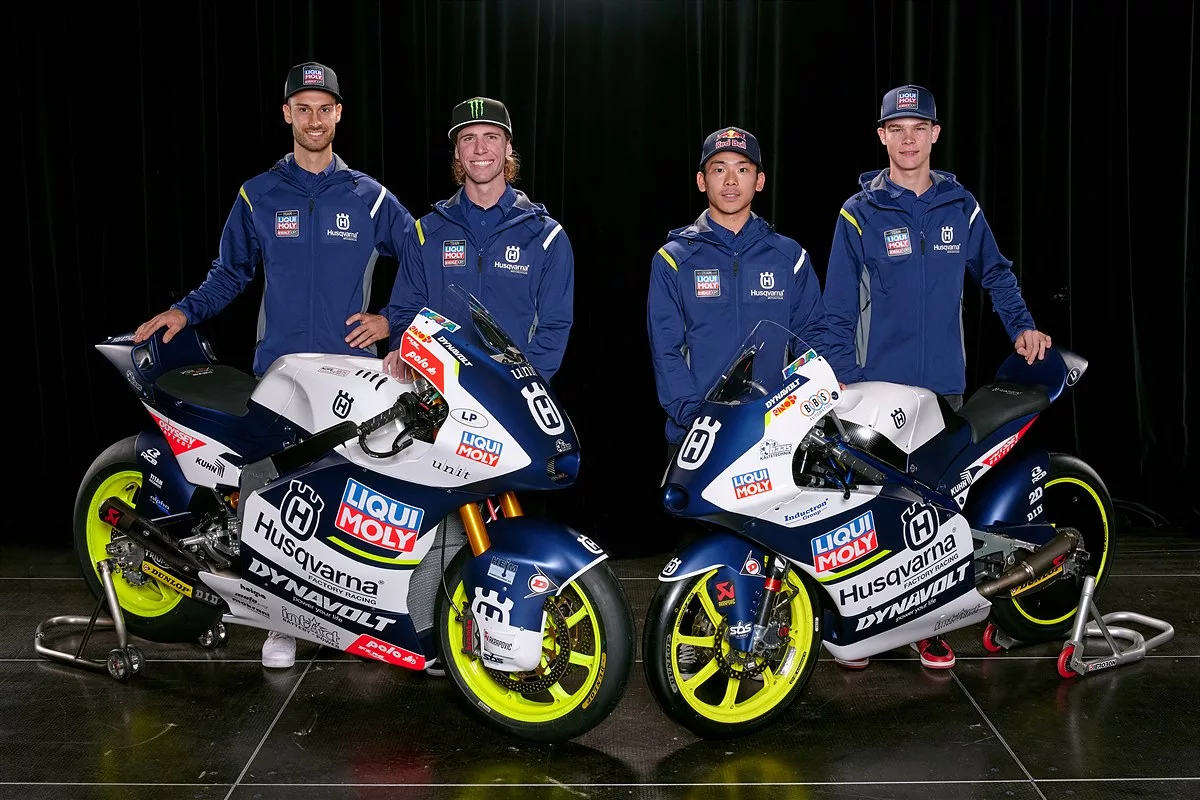 ---