The Aprilia RS 660 Extrema is the lightest and sportiest in its class, outfitted with an SC Project exhaust system, carbon components, a single seater tail fairing, and software specially designed for an upside down gearbox.
The new RS 660 Extrema from Aprilia, in a new white and red livery, is the sportiest version of the current model range. It's named after the Aprilia 125 Extrema, which was manufactured from 1992 to 1994 and was one of the highest-performing eighth-liter bikes ever produced. Thanks to its refined equipment, it weighs an impressive 366 pounds with a performance output of 100 hp, raising the standard in terms of weight to power ratio.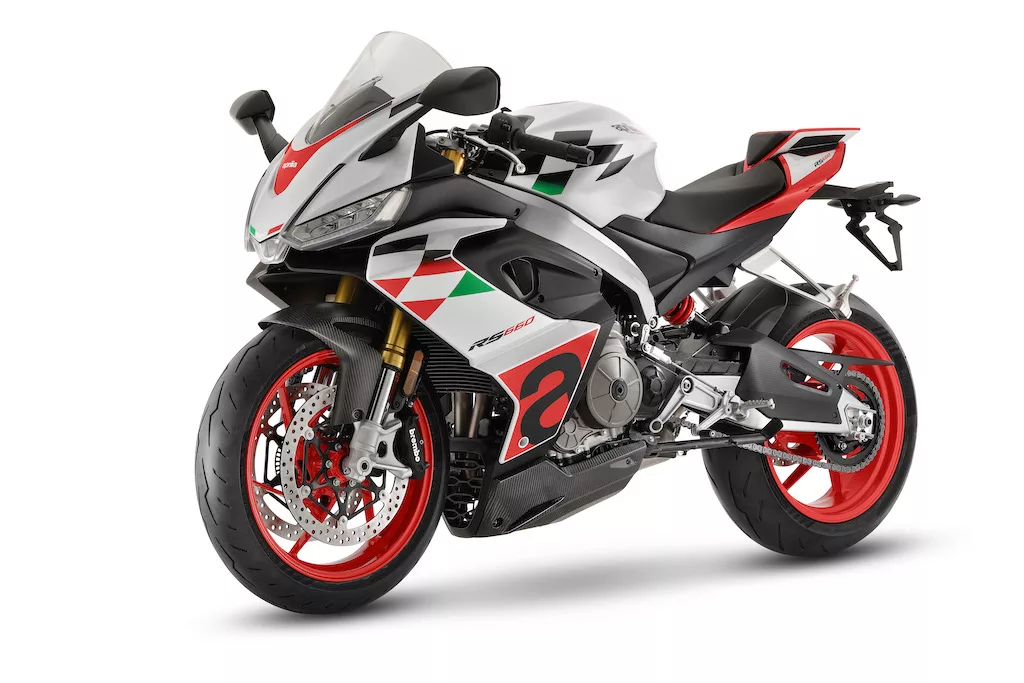 This bike achieves a special milestone with the street-legal exhaust system by SC Project. The carbon silencer is placed on the right side, rather than beneath the engine, and comes with a black anodized aluminum bracket that lets you remove the passenger footpegs.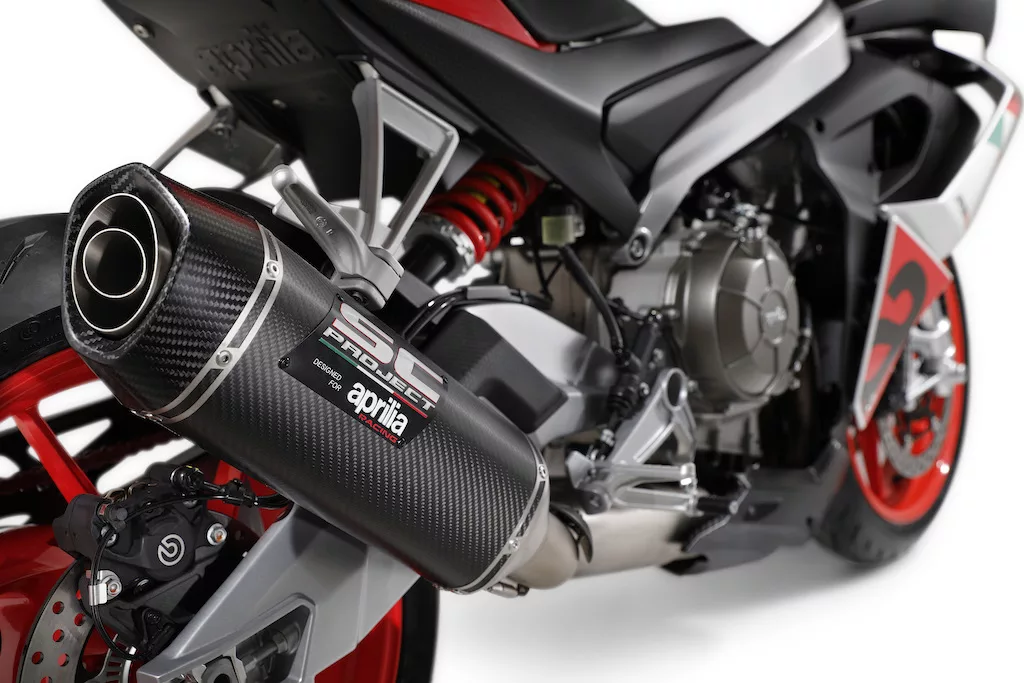 The Aprilia RS 660 Extrema has a mono-tail section fairing, but a passenger seat is included. In addition to all of the RS 660 Extrema's standard adjustable electronic features that include traction control, cornering ABS, engine brake, engine map and wheelie control, the bike also has software for quick shift in upside configuration or GP shift. In other words, the gearbox can be strategically configured for either street or race version without having to replace or modify any of the bike's bits.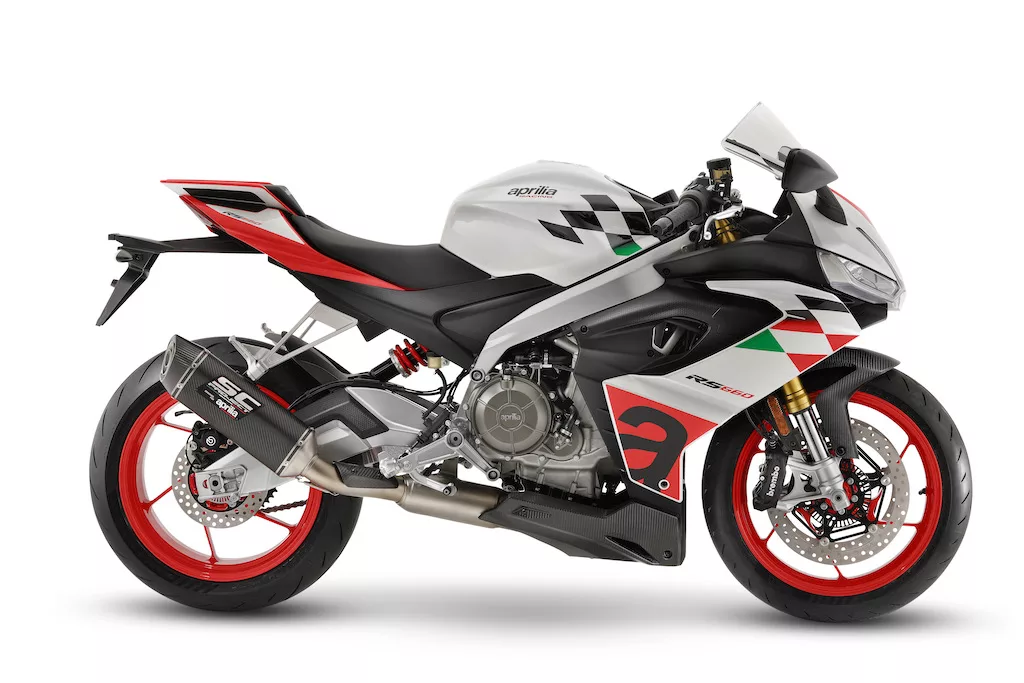 ---