SBI Magazine Featured Motorcycle Rider ZX Beast from Davie, Florida. Do you want to be a featured rider in SportBikes Inc Magazine?
Featured Rider: ZX Beast (Tatiana N. Muniz Guzman).
Current city, state: Davie, Florida.
Number of years riding: 5 years.
Street, strip, track or stunt: Street, track and stunt.
Your Current Bike/s: 2019 Kawasaki Ninja ZX-6R, 2020 Honda Grom, and a 2017 Kawasaki Ninja ZX-10R.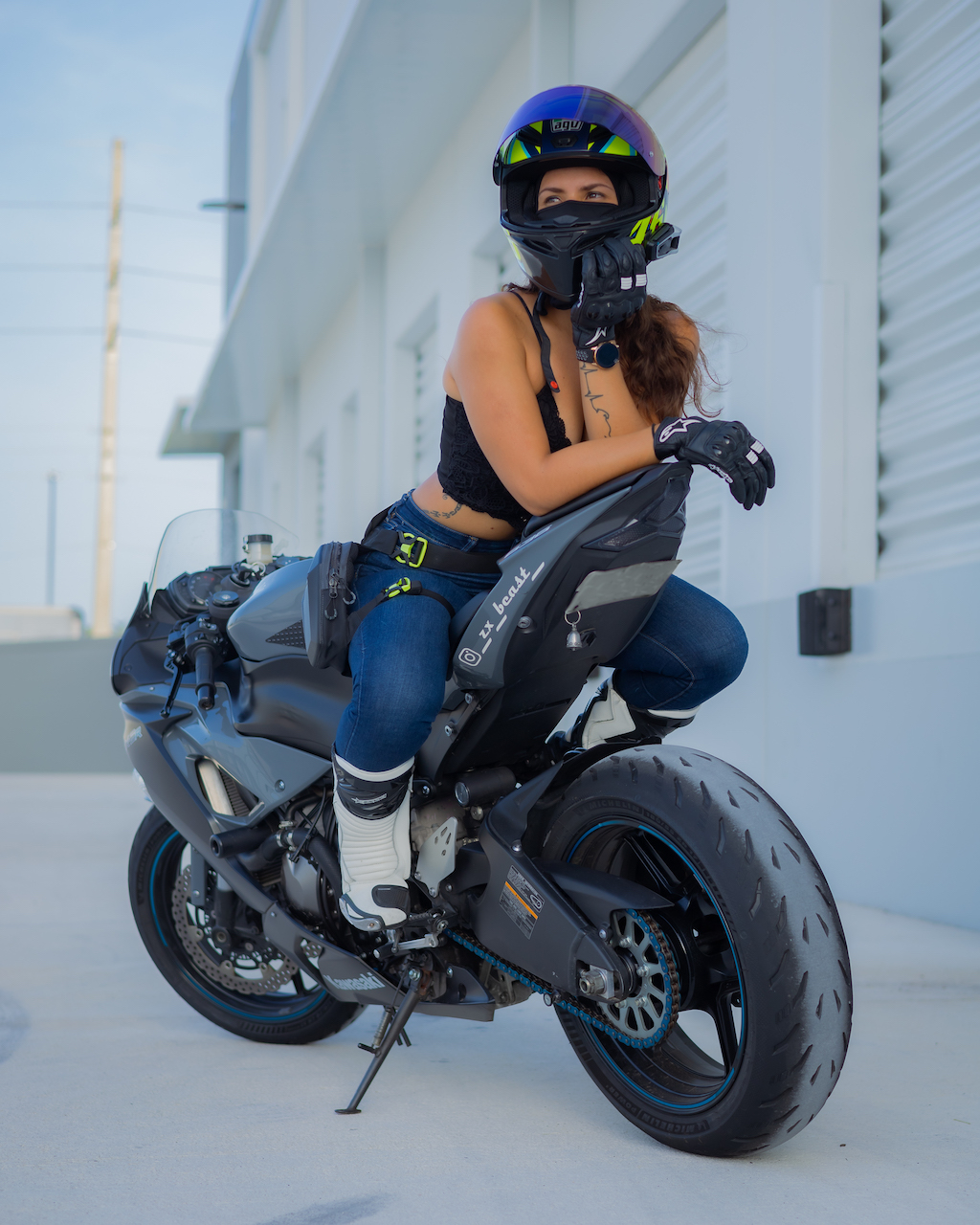 Occupation: United States Coast Guard.
Favorite mod/accessories on your bike: Nothing, in particular, stands out. I love everything on my bike.
Favorite piece of riding gear: My gloves and my track boots.
Most memorable ride: When I went to North Carolina with my friends to ride the Tail of the Dragon and hit them 318 curves in only 11 miles. We are curve junkies!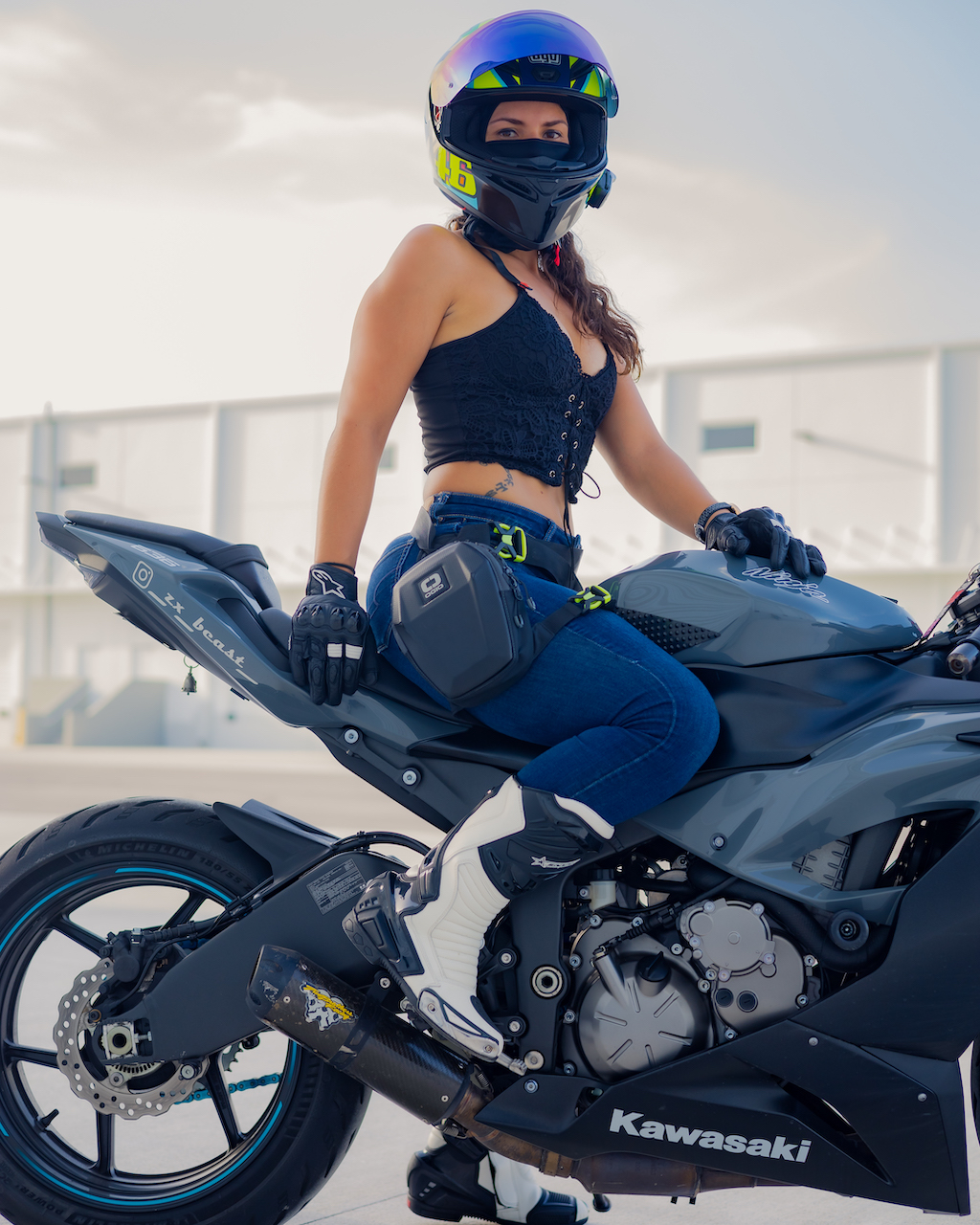 If you would like to be profiled in SBI Magazine please email info@sportbikesincmag.com. 
---