Estenson Racing enlist the talents of Tom Drane, JD Beach, Dallas Daniels, and Trevor Brunner in a four-man rider lineup for the 2023 American Flat Track season.
Estenson Racing will continue its partnership with Yamaha for the 2023 Progressive American Flat Track season with a four-rider lineup. The roster includes multi-time road race champion JD Beach, two-time AFT Singles Champion Dallas Daniels, Trevor Brunner, and Tom Drane. 
This will be the fifth season with Estenson Racing for JD Beach and Dallas Daniels. Beach was a contender in 2022 with four wins and eight podiums aboard the Yamaha MT-07.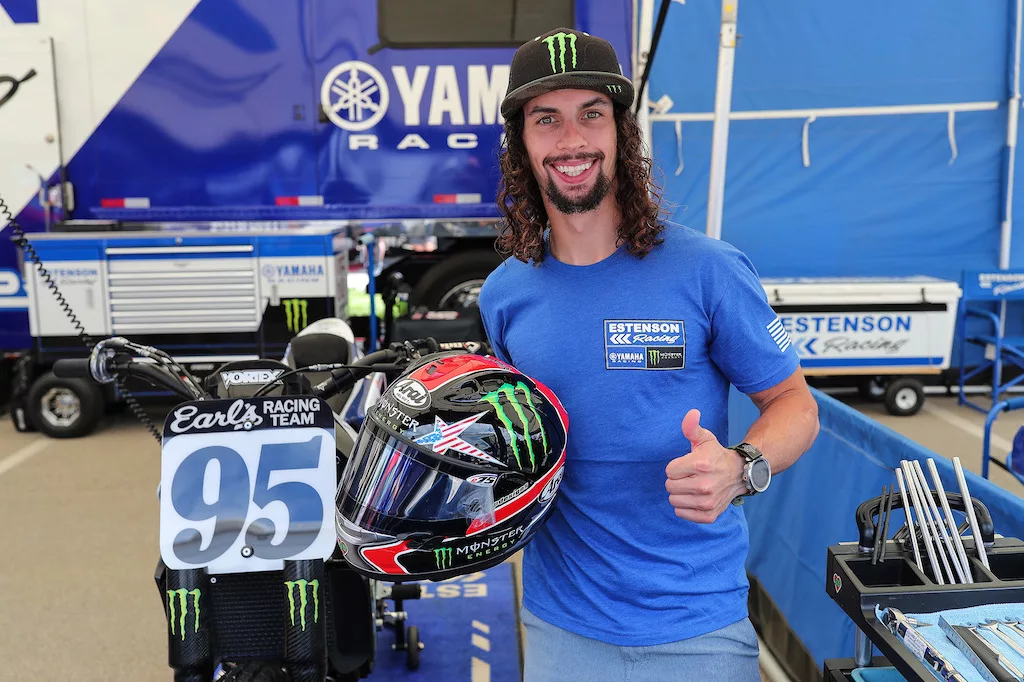 "After the season we had in 2022, I'm really excited to be back with the team. Going into next season we will be on the same bike and I'll have the same crew. This will be the first time since I joined the team that we will have the same combo going into the next season. The progress we made this year was what we've been working so hard for, so I'm looking forward to seeing what we can do next season with some groundwork already made. I've got some big goals for this new season. Ending last year with a broken ankle wasn't ideal so I'm looking forward to putting in the work this winter and coming out in March stronger than ever." – JD Beach. 
Daniels earned the AFT Singles championship in 2020 and 2021 and had a competitive 2022 effort in the SuperTwins class: two wins, seven podiums, and a third-place finish in the season's points.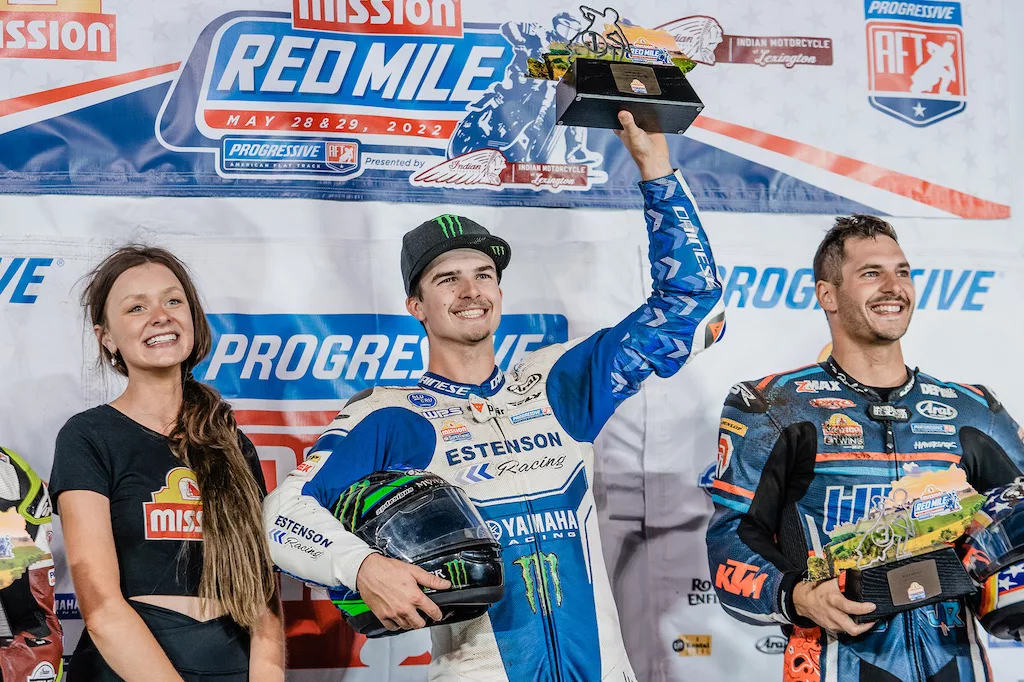 "I'm very excited for the 2023 season. My rookie year in the SuperTwins class was awesome. I was able to learn so much about the bikes, the tracks, and the competition, so I'm going to carry that knowledge into 2023 and do the best I can. I'm just extremely grateful for this opportunity that Tim, Tommy, and the whole Estenson Racing team have given me to race at the premier level of American Flat Track." – Dallas Daniels. 
Trevor Brunner will saddle up with Australian Tom Drane in the 2023 AFT Singles class.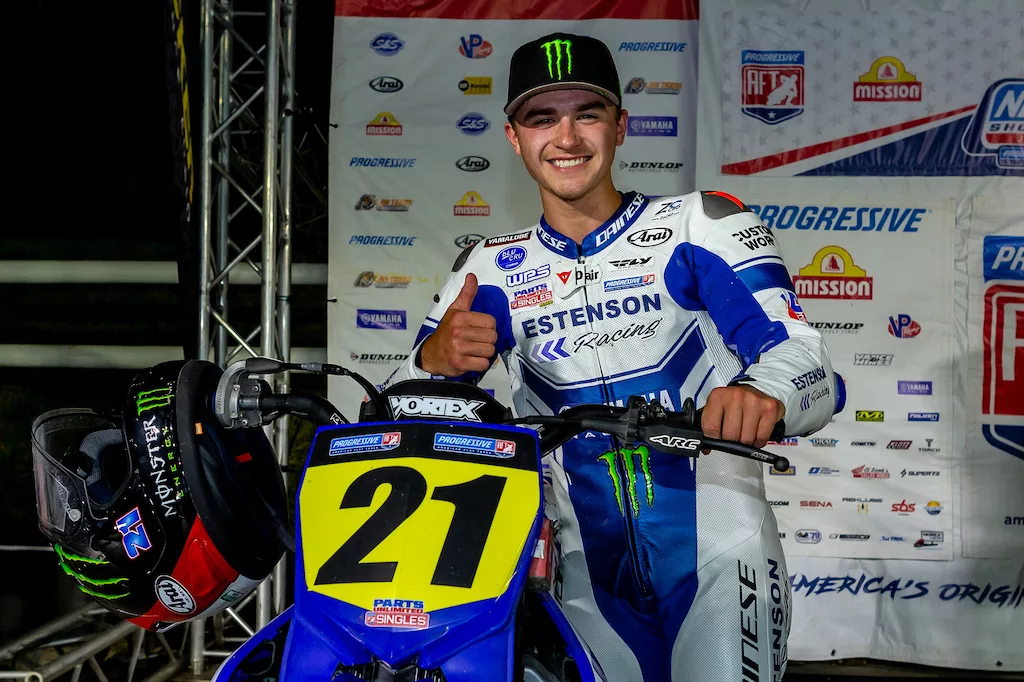 "I'm really looking forward to the 2023 season with Estenson Racing. It was a tough year for me, but we were able to come together as a team by the end of this season and I'm confident that we can keep building and carrying that momentum through the new year. It's also going to be awesome to have another teammate on the 450 side of the team to bounce ideas off of throughout the day." – Trevor Brunner.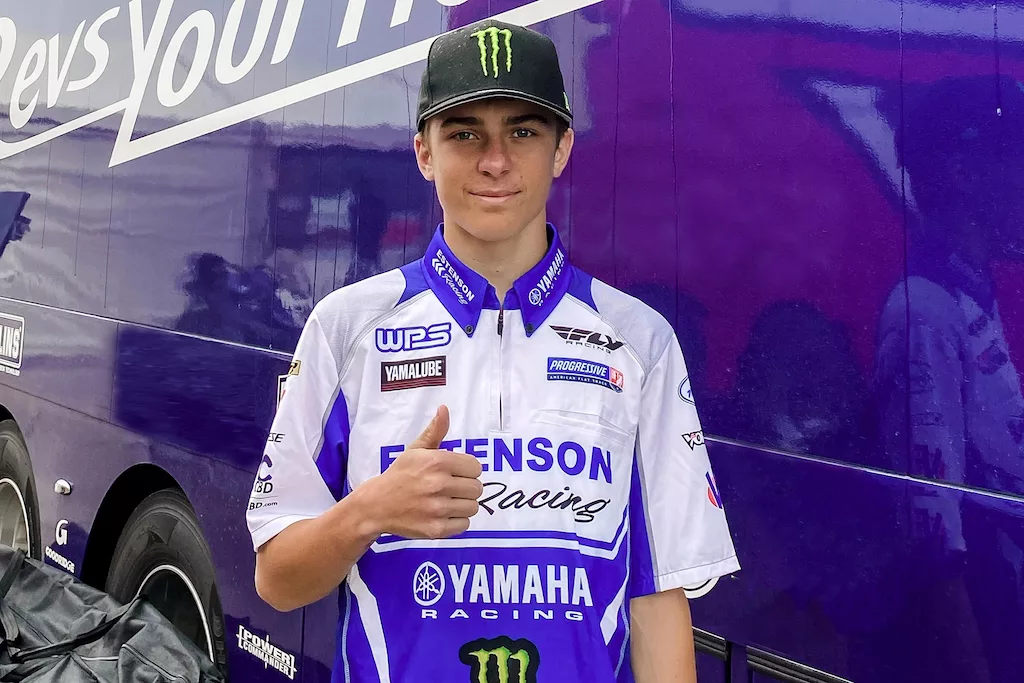 "I am so excited to be joining the Estenson Yamaha racing team in 2023. It has been a dream of mine to be able to race professionally since starting my career and I am so grateful to be given such an opportunity at 16 years old. I feel like I can be competitive with such a high-level team behind me and I'm looking forward to what the year brings." – Tom Drane.  
---