BMW Motorrad USA hosts its inaugural BMW Motorrad Days Americas in partnership with Barber Vintage Festival, commemorating 100 years of BMW motorcycles.
BMW Motorrad USA is making history with the inaugural BMW Motorrad Days Americas, in partnership with the Barber Vintage Festival in Birmingham, AL, from October 6th to 8th, 2023. This exciting event promises to be a one-of-a-kind celebration of BMW's storied 100-year history in the motorcycle industry, gathering motorcycling enthusiasts from all over the Americas to revel in a weekend of fun and camaraderie.
BMW's motorcycle journey began back in 1922 when the legendary BMW chief designer, Max Friz, conceived the first-ever full-scale BMW motorcycle, the R 32, featuring a groundbreaking 494 cc, 8.5 hp, air-cooled boxer engine. Fast forward to September 1923, and the R 32 debuted at the German Motor Show in Berlin, marking the start of a century-long success story that has captivated riders worldwide.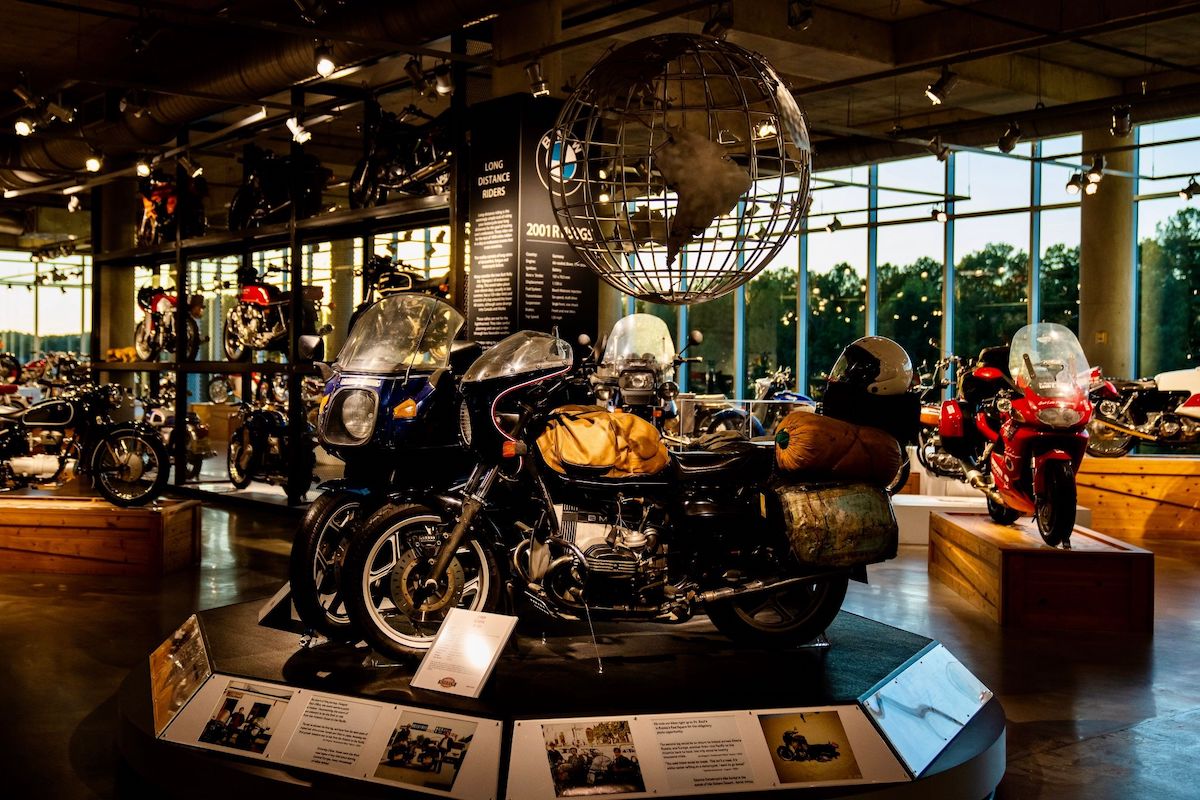 For fifteen years, BMW Motorrad Days has been a pilgrimage for fans from around the globe, assembling in Germany to celebrate the brand's iconic motorcycles. Now, the BMW aficionados from the Americas will have their moment to shine during this momentous centenary, uniting friends, both old and new, for an unforgettable gathering.
Luciana Francisco, Head of Marketing and Product, BMW Motorrad USA, expressed her excitement about the milestone celebration, stating, "You only get to celebrate such a significant milestone once, and you have to do it right. There is no better event than the Barber Vintage Festival to co-host the first-ever BMW Motorrad Days Americas. We look forward to celebrating our centenary with the extended BMW enthusiast family from Canada to Argentina and from all the amazing places in between."
The Barber Vintage Festival, renowned as one of the largest vintage festivals in the country, will provide the perfect backdrop for this historic occasion. Drawing over 65,000 motorcycle fans annually, the festival encompasses vintage racing, a fan zone with vendors and entertainment, a swap meet offering vintage motorcycles and parts, thrilling demo rides, training experiences, family fun, and access to the world-famous Barber Vintage Motorsports Museum.
Throughout the three-day celebration, attendees can experience various captivating events, including the Fan Zone, featuring product displays, a beer garden, live music, food trucks, partner exhibits, merchandise stores, and a dedicated kid zone. Riding enthusiasts can partake in exhilarating Ride Experiences, such as Demo Rides of the latest motorcycles, Off-Road demos led by BMW Performance Center, Electric demos with the CE 04, and more.
For motorcycle enthusiasts, the event will feature jaw-dropping Stunt Shows by the talented Chris McNeil, displaying awe-inspiring stunts throughout the weekend. Vintage and custom motorcycle lovers can showcase their prized rides at the Ride-in Bike Show. At the same time, the Barber Museum Scavenger Hunt will take participants on an exploration of historic highlights within the museum's captivating collection.
Those seeking the ultimate track experience can register for the DoubleR Fest and ride on-track with renowned rider Nate Kern during this thrilling day on October 9th. You don't need a BMW motorcycle to participate, but spots are limited, so secure your place now!
To join the festivities, attendees can purchase discounted Barber Vintage Festival tickets at a 20% discount by registering through BMW Motorrad Days Americas. Additionally, they can pre-register for BMW Demo Rides by visiting this link…
Prepare yourself for an extraordinary weekend filled with all things BMW Motorrad. Save the date and make your way to Barber Motorsports Park in Leeds, AL, from October 6th to 8th, 2023, to be part of history as BMW Motorrad Days Americas brings together motorcycle enthusiasts from all walks of life to revel in a shared passion for the iconic brand's two-wheeled marvels.
---