The mecca for all things vintage motorcycles returns at full throttle for the 16th Annual Barber Vintage Festival.
A festival, by definition, is a period of celebration, typically religious, which certainly applies here. Now in its 16th year, Barber Vintage Festival is dedicated to the love and worship of all things motorcycle. It's every brand, current and past. And what always strikes me as unusual is the extent to which brand bias takes a back seat to the pure joy of riding. The common love of motorcycling, from vintage dirt bikes, scooters, race bikes, and street machines runs the gamut, from parts to show winners. It's all appreciated and yes, maybe even worshiped, here.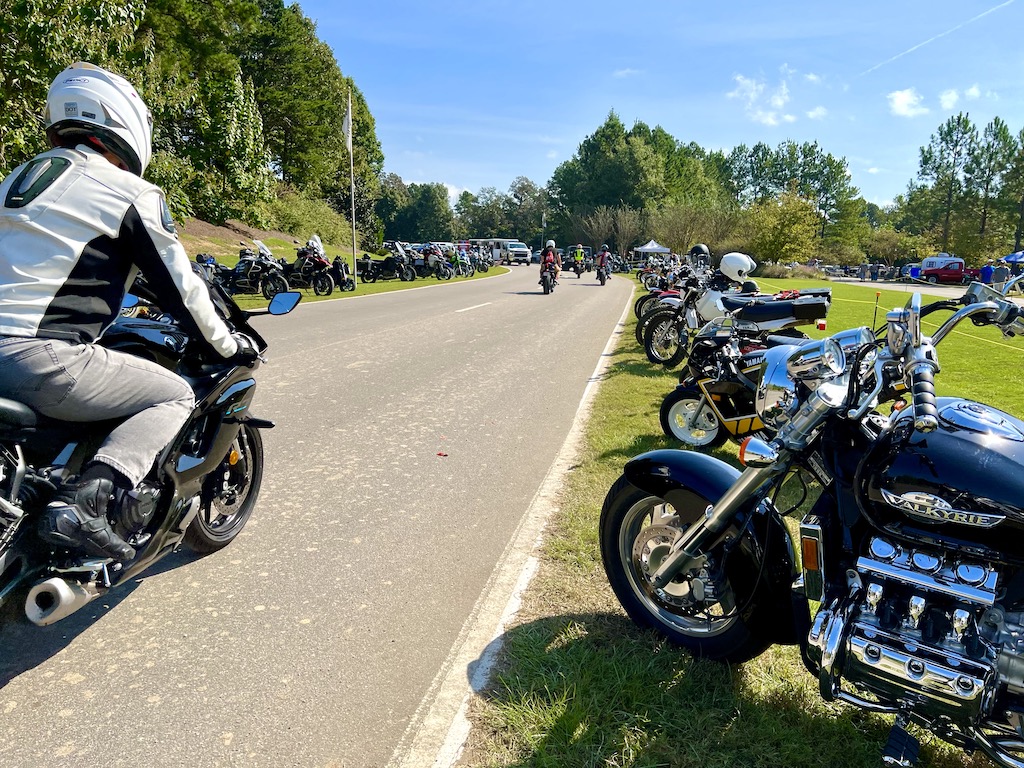 This year the event was fully on – AHRMA races, two swap meet areas, camping that sold out almost immediately, Motorcycles by Moonlight charity dinner, the museum, concerts, vendors, a no reserve auction, a stunt team and even a Wall of Death attraction. It's a bargain too, $80 for a three-day ticket that gets you into most everything including the AHRMA race paddock, where AMA Hall of Famer and this year's Grand Marshall, motorcycle racer Mary McGee, was signing autographs. Or, to check out the art that is everywhere you look around the immaculately manicured property. For another $16.50 you can spend one of those days in the best motorcycle museum on planet earth. 228,000 square feet of modern concrete and glass that houses a revolving display of about 1000 unique and rare motorcycles from the 1700 on hand. Plus the largest collection of Lotus cars in the world.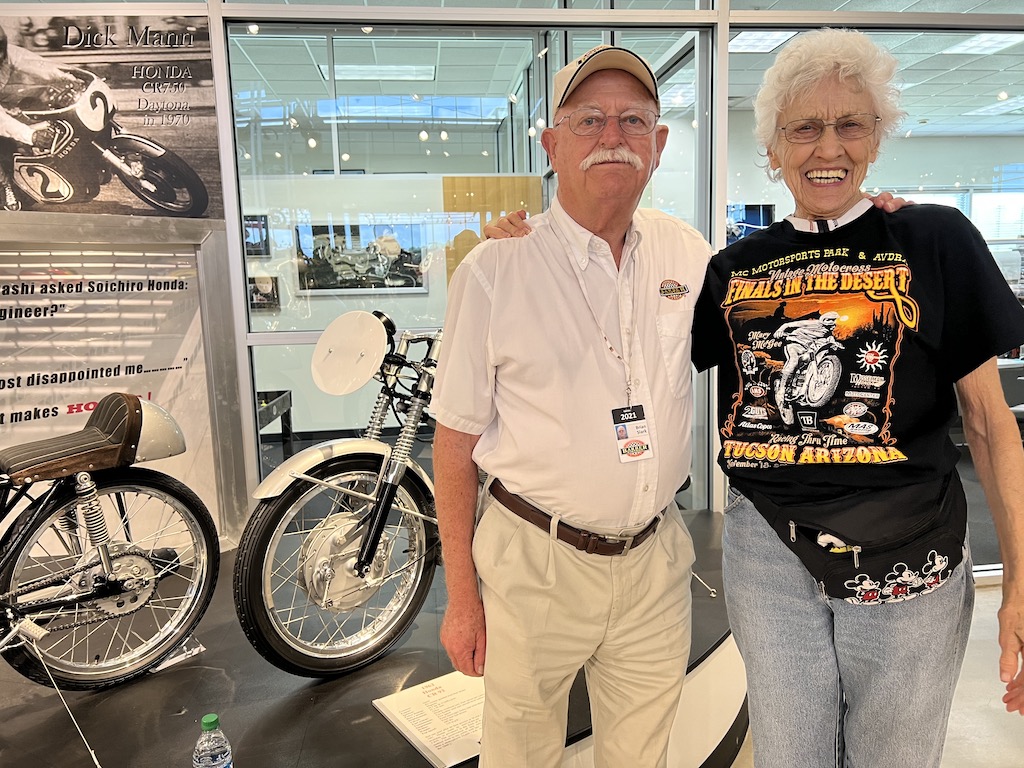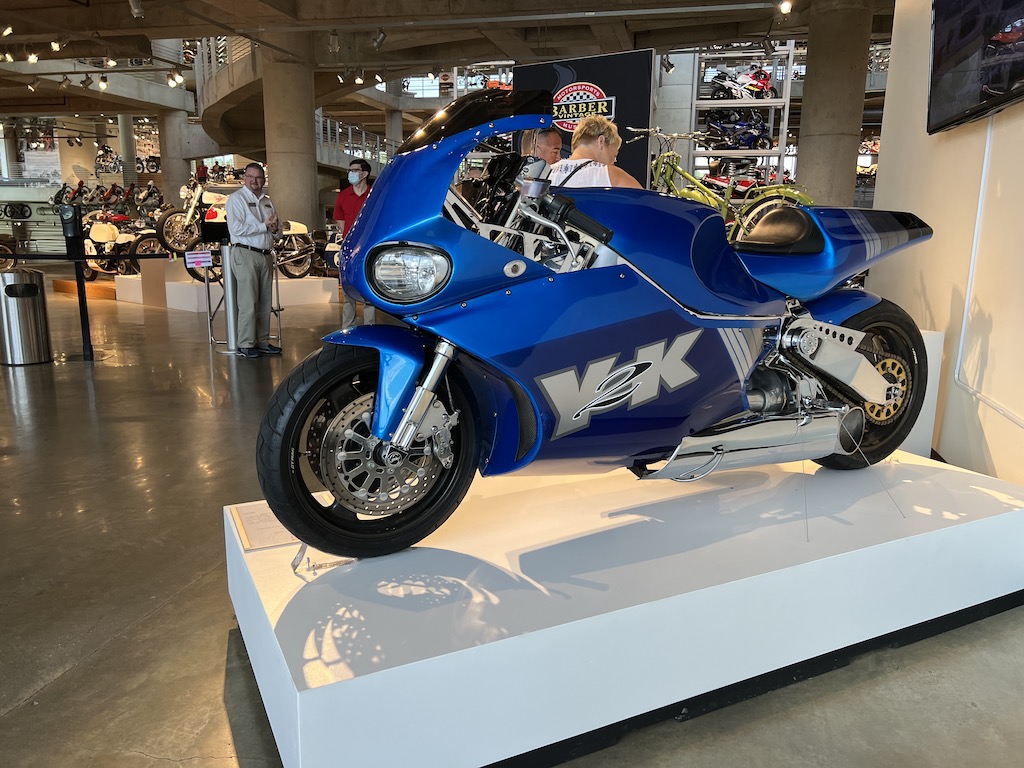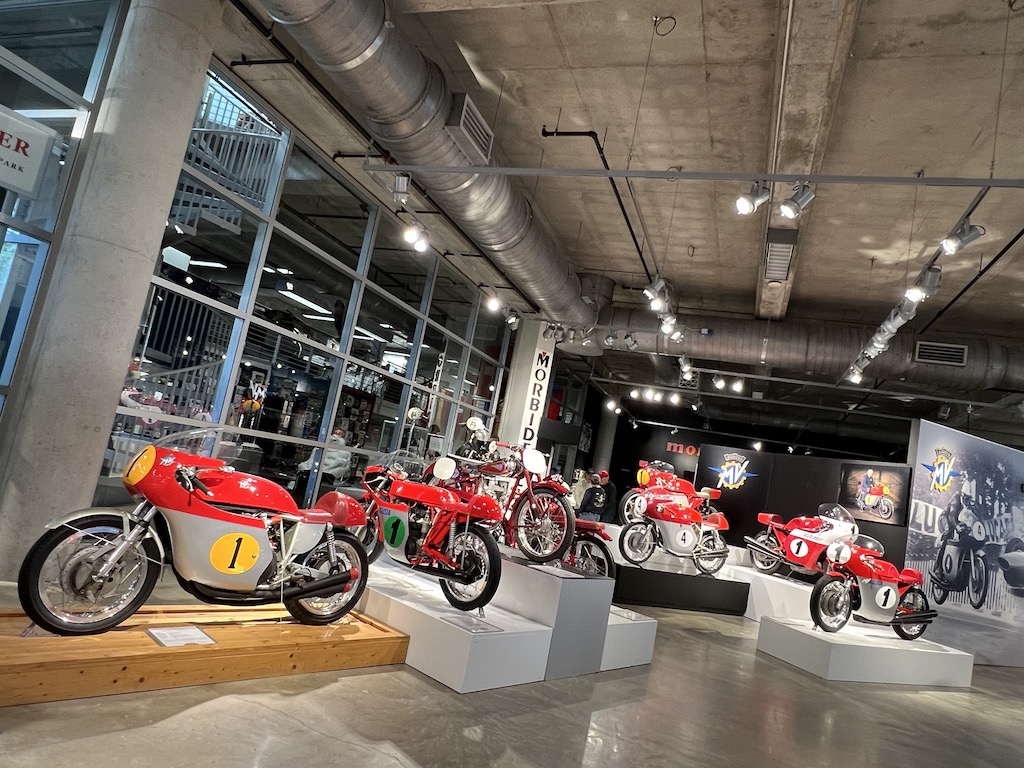 There is a lot to do and see and the event draws from 49 states. Brett and Bub Pritchard drove 10 hours to attend this year, first-timers to an event they had been wanting to go to for years. On the way, Bub's Honda Grom fell over and broke a footpeg. A quick trip to the swap meet sourced a used one and tools to install it. A little more help from a friend in the race paddock with a grinder, and there was still plenty of time to enjoy the day.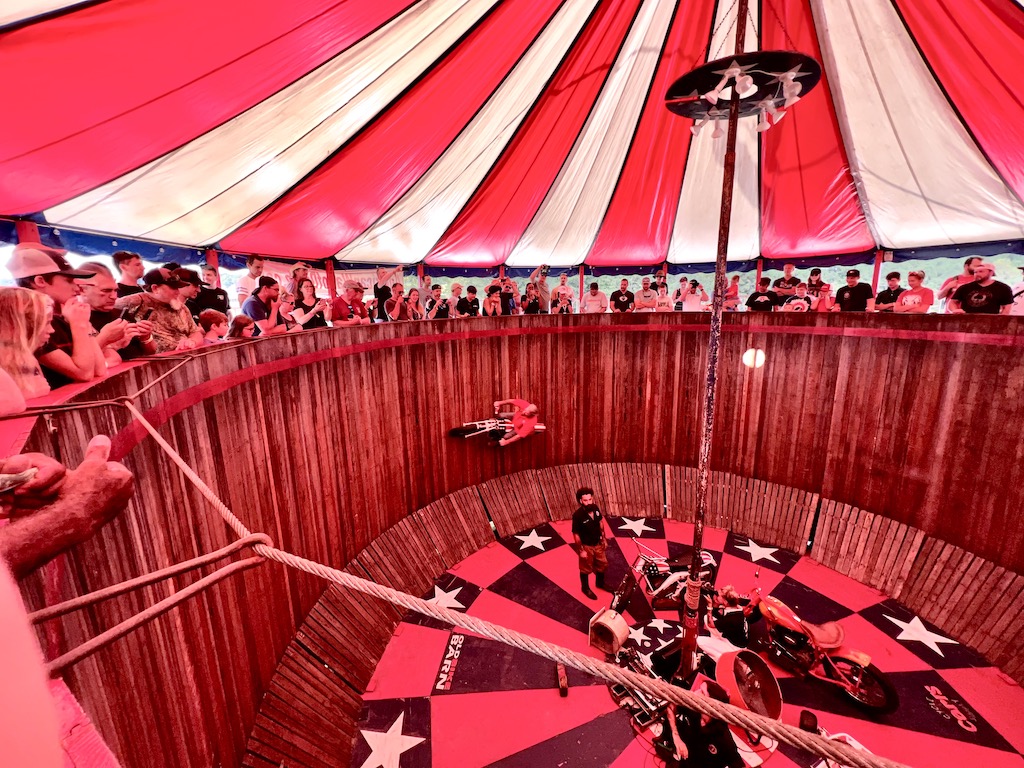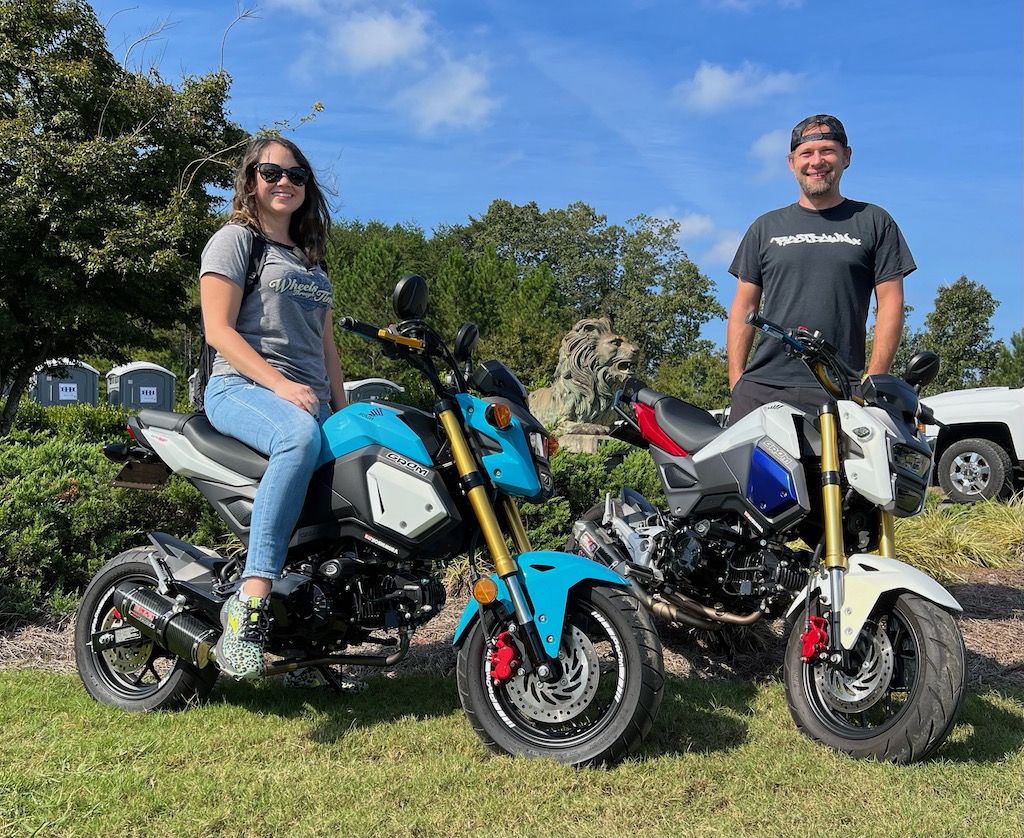 "I love seeing the 80 year old dudes on their minibikes," said Bub, referring to the never-ending parade around the infield that is as endlessly entertaining as any of the scheduled events. This year's attendance was slightly down but everyone I spoke to seemed to think it wasn't that far behind 2019. I've been attending for 16 years, never missed one yet and it's always a little better every year. I am happy to report 2021 was no exception.
Images: Vicki Smith
---